Inside: easy technique to bind a book without any sewing!
If you read a little about me you know I started scrapbooking because of my grandfather (you can read the full story here). But that is not the only thing I learned from my grandfather... he also taught me all about how to bind books, which he learned from his father. Every time I bind a book I think about all the history, tradition and craftsmanship in this task and it makes me smile. Binding books is indeed fun but it is also time consuming and not for everyone's patience. So I wanted to come up with a way everyone could enjoy binding and make their own books.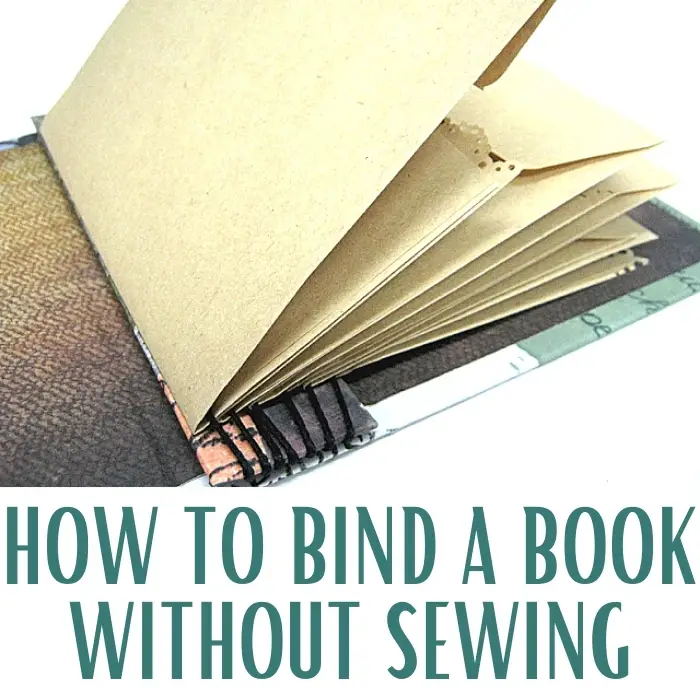 BIND A BOOK TRADITIONALLY
Traditional book binding almost always involves some kind of stitching or sewing and that makes the process technical and time consuming. It doesn't mean it's not good or that you shouldn't try it but you need to be prepared for the length and the level of skill you'll need.
However I was able to make this binding process a little easier and faster! Check out how to bind a book HERE
HOW TO BIND A BOOK WITHOUT SEWING
If you don't want to bind books the traditional way and deal with stitching you can bind books without any sewing at all:
Rings - use two or three scrapbook rings that you can thread into the papers. Simple punch holes in your pages and bind them all with the rings.
Wire spines - bind your book with a wire spine. However to use this method you'll need a machine or device to attach the wire.
Washi tape binding - bind the pages with washi tape instead of sewing. Check out a tutorial here.
Here are some book binding materials you can use:
TWINE BINDING
One way of DIY book binding with no sewing is twine binding. Twine binding is a binding method that uses twine or sting to connect the pages of the book to the cover.
PROS
Flexible binding mehod that allows you to add or remove pages after the book is already bound
Allws you to bind envelopes or other folded papers
Great for different sizes of pages
No sewing or stiching required
CONS
Not a very strong binding system because it is not fixed to the cover
Limited amount of pages
Can't bind separate pages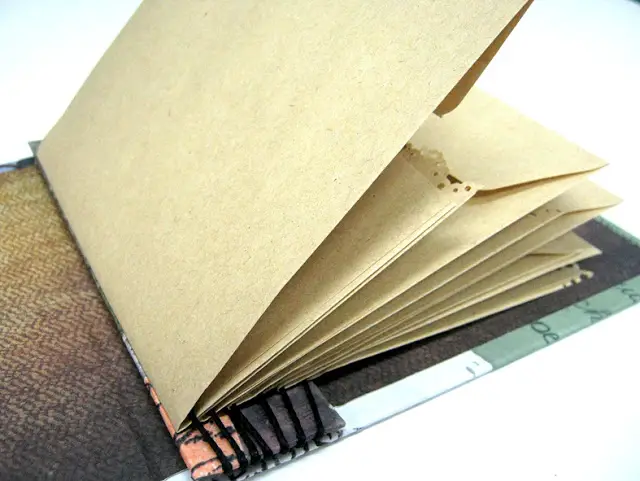 HOW TO BIND A BOOK WITH TWINE
Start with making the cover of the book or mini album according to the page size.
Cover a piece of chipboard with paper. The chipboard size sould be slightly smaller than the size of the spine.
Wrap twine around the chipboard and tie it. SEcure the twine.
Attach chipboard to spine.
Thread folded papers or envelopes through the twine. You can make signatures or thread single folded papers or envelopes.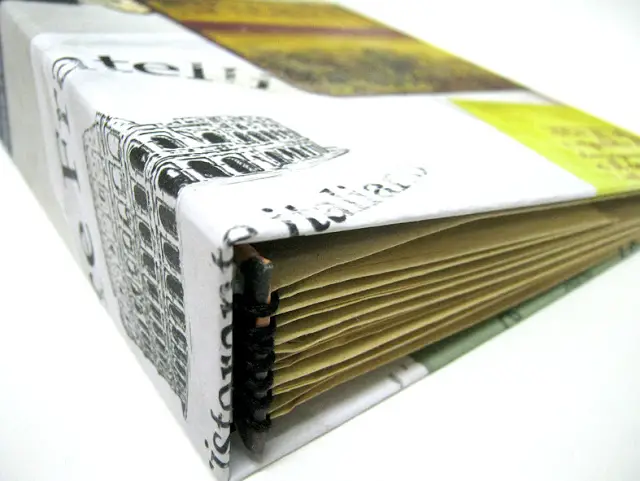 Check out the video tutorial for step by step instructions, measurements and tips for binding a book with twine.
This binding method can work for books, art journals and scrapbooks!
Sharing is caring - PIN IT!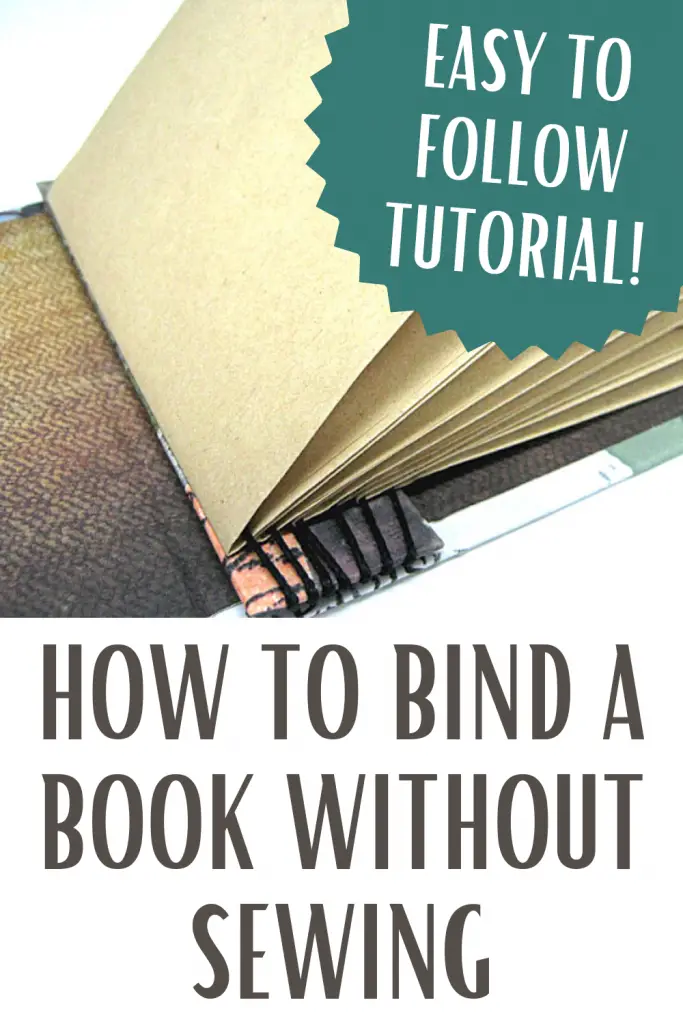 Have fun creating!