Inside: how to make an interactive art journal page
There are two types of artists: those who do what is comfortable to them and those who always challenge themselves to step outside their comfort zone and try new things. I'm more of the second type... I love making interactive mini albums so I thought why not try make an interactive art journal page.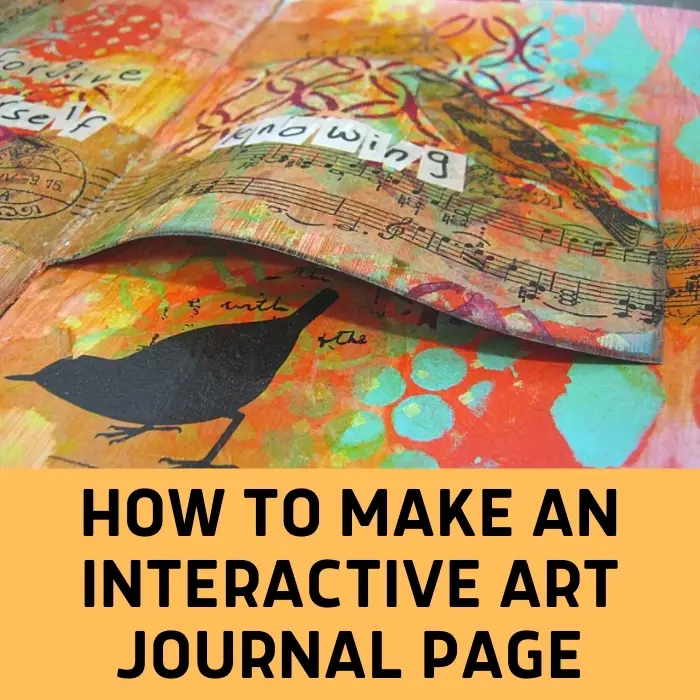 WHAT IS AN INTERACTIVE ART JOURNAL PAGE
In every interactive design you must have something that moves and engages the viewer. They have to open, flip, slide or turn something in the design and that is why it's called interactive. Because the viewer is not only watching he also interacts with the design.
The same goes for an interactive art journal page. A page like that will have a moving element that the viewer can interact with and discover something more.
MOVING ELEMENTS IN ART JOURNALING
Any interactive element that works on a scrapbook page or mini album can also be great on an art journal page:
Flap: an addition to the page that flips from side to side.
Pocket: a space where you can insert things into.
Window: an element that opens and closes to reveal something.
Wheel: a circle that turns to reveal something underneath.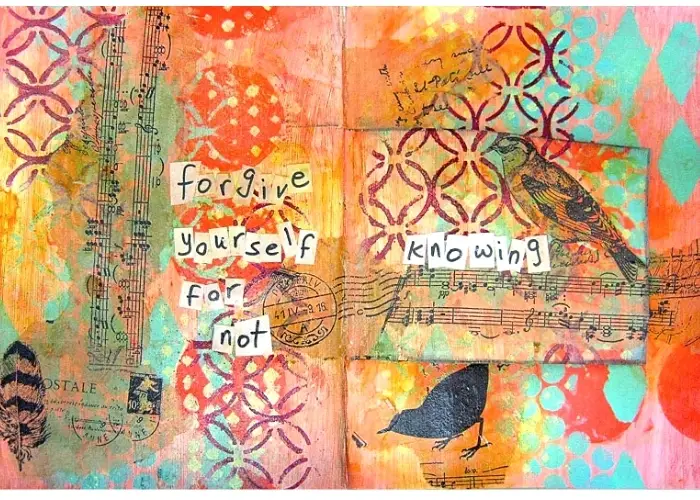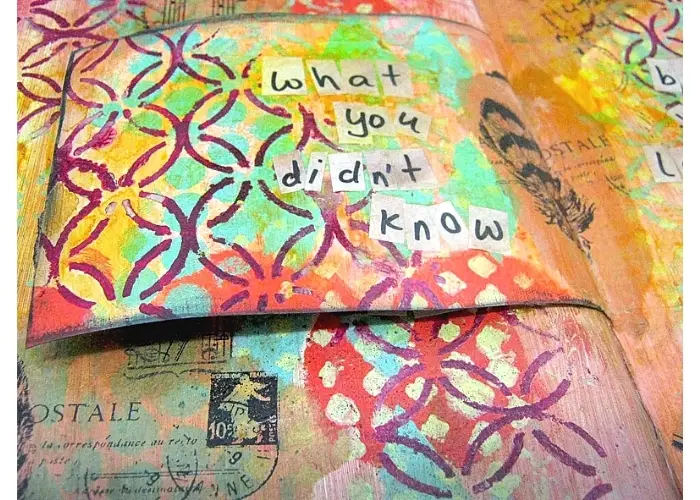 HOW TO MAKE A FLAP INTERACTIVE ART JOURNAL PAGE
To make an interactive art journal page you have to start with attaching two spreads together.
Cut off the top and bottom of the middle page to create a tag.
Design the background of the page with colors and patterns.
Add visual elements to the page.
Add text to the page.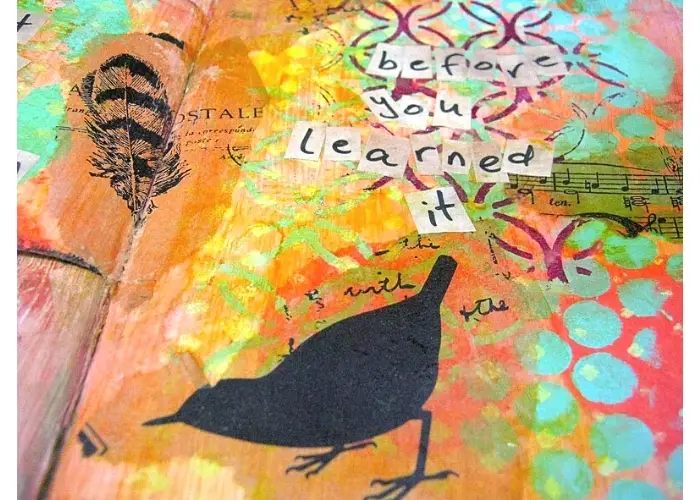 TIPS AND TRICKS TO MAKE AN INTERACTIVE FLAP
When adding a focal point or visual elements to the page align them with the flap so they'll be hidden by it and only discovered when moving the flap from side to side.
Use both sides of the flap to haelp you say what you want with words. Divide the text in such a way that the reader needs to pause the reading, flip the tag and continue reading its other side.
Add visual elements that are only partially covered by the flap to create curiosity for what's hiding underneath it.
In the edges of the flap to make it more visible against the background.
For the full step by step tutorial with all the details watch the video.
Are you looking for some more art journal page idea? Check out the 30 Art Journal Tutorials eBook where you'll get more than 30 different art journal page ideas with step by step instructions and lots of tips and tricks to make your art journal pages look amazing!
If you want to learn more about interactive paper designs here are a few resources:
One page interactive mini album
How to make interactive mini albums
Sharing is caring - PIN IT!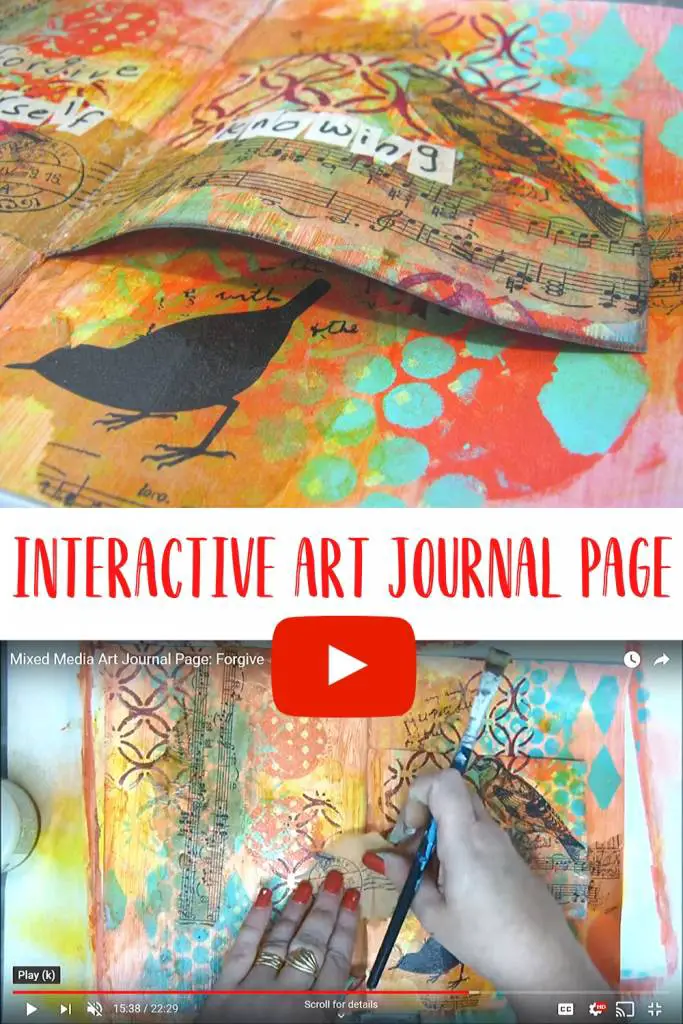 Have fun Creating!