Inside: how to make DIY scrapbook lace paper with custom pattern
I love to challenge myself to use my paper scraps. I have a lot of them because I can never bring myself to throw away even the smallest pieces of paper because it seems like a waste. But then I have to find way to use those piles of small paper pieces.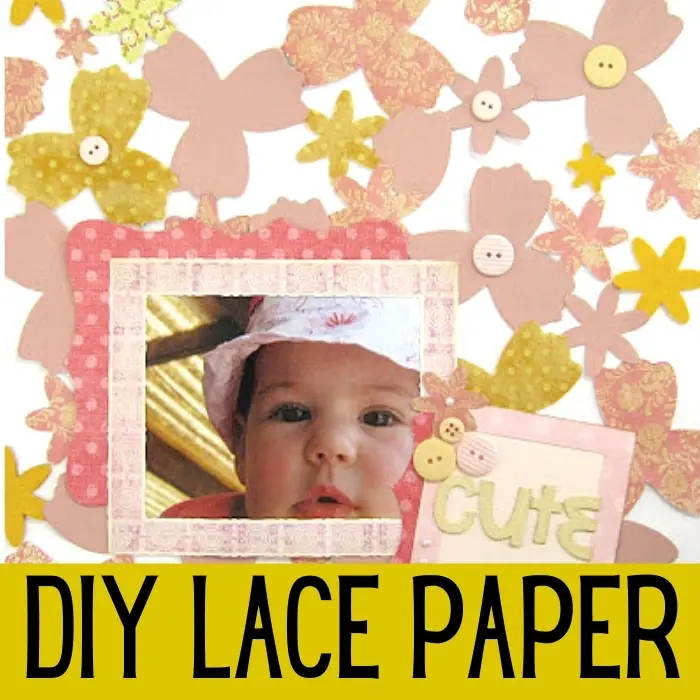 WHAT IS LACE PAPER
Lace paper is a type of paper used in scrapbooking and card making that has the look of lace with a holes pattern. These types of papers don't just have a lace pattern but they can have all kinds of patterns with gaps in between the shapes.
DIY LACE PAPERS
If you want to use your dies in a different way then try creating a 12x12 lace paper with them. To do that you'll need some dies in bulky shapes like flowers for example. It will not work with delicate or small dies because you need enough space to attach them to each other and they need to be able to carry the weight of the paper.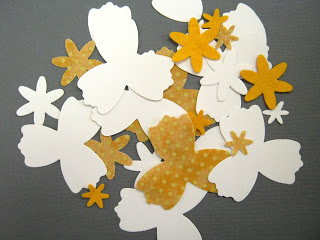 Here are some dies you can use to make lace papers:
Cut the dies from different but matching papers and then start attaching them together while leaving an empty space between the shapes. Keep adding shapes until you created a large enough "paper". Then take a 12x12 paper and place it on the paper you created. Mark the straight edges and cut your paper into a square.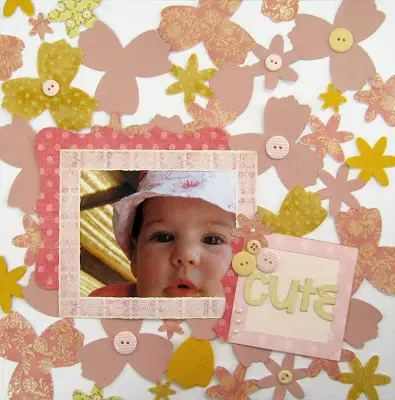 Now that your lace paper is ready you can create any layout you want. Simply add the photos and embellishments on the lace paper!
TIPS FOR MAKING A SCRAPBOOK PAGE WITH THESE PAPERS
Match the shapes of the lace papers to the theme of the layout. For example: make a lace paper with starts for the 4th of July or hearts for Valentine's Day.
Use different size of shapes to make the paper interesting.
Make a double page by using both sides of the lace paper. Because it's full of holes you can't use the other side without them showing, so you can add photos back to back and embellishments on both sides.
For more creative scrapbook page background and pages check out the 45 Scrapbook Page Ideas eBook where you'll get more than 40 tutorials and sketches for amazing scrapbook pages with detailed instructions and photos and lots of tips and tricks.
Sharing is caring - PIN IT!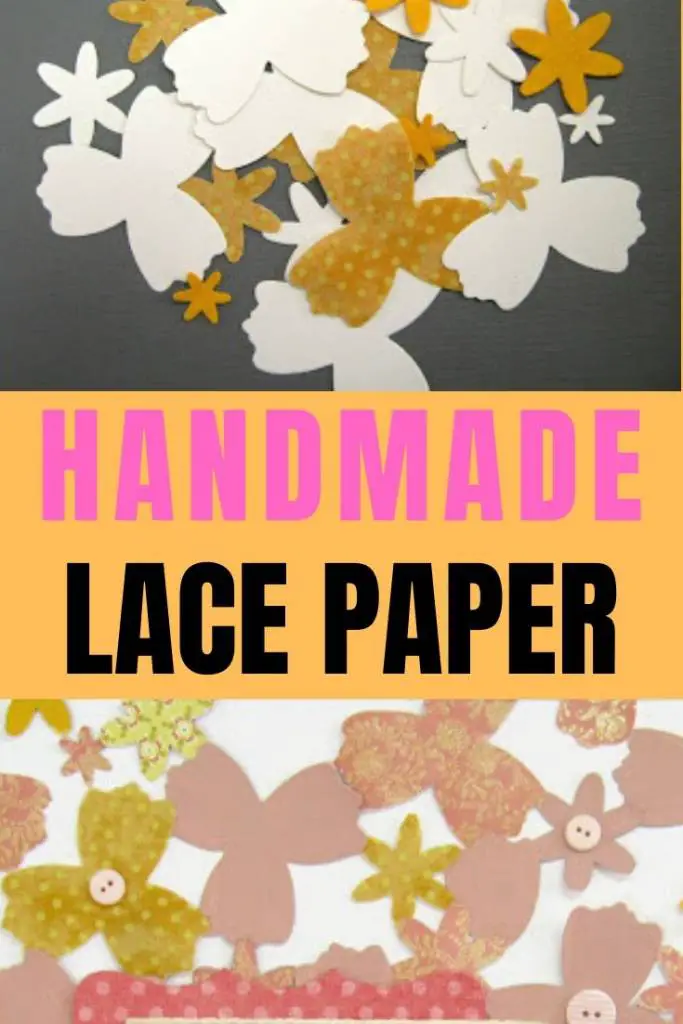 Have fun creating!