Inside: how to make easy last minute Chritms cards in less than 5 minutes
Christmas is almost here and times are really hectic so unfortunately you are missing some Christmas cards that you didn't have time to make. You have two choices: one, to accept your fate and deal with the fact that you won't have enough cards for everyone you want or you can make two last minute Christmas cards in less than 5 minutes!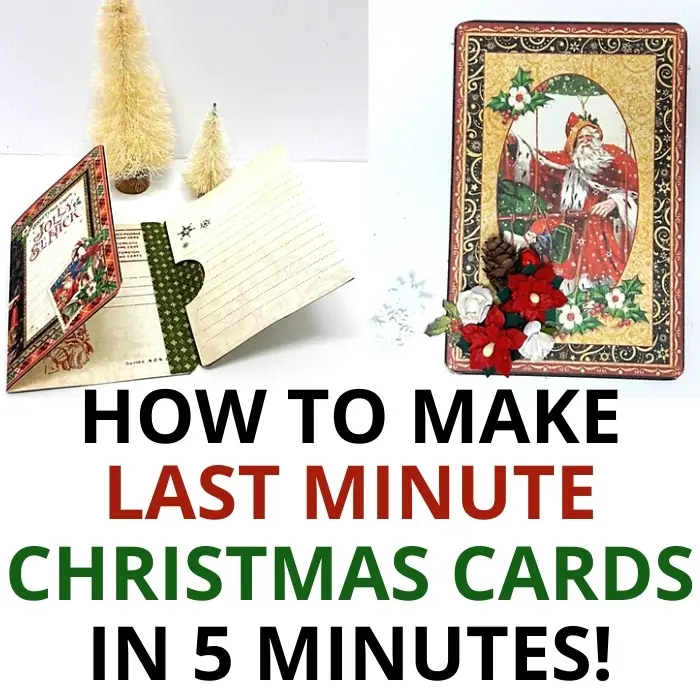 LAST MINUTE CHRISTMAS CARD IDEAS
E-CARD
Send a special card online and make it special with a unique addition like a donation, a personal photo or even a favorite song.
PRINTABLE CARDS
Find a cute or funny printable card on etsy print it on your home printer and your card is ready!
DIY LAST MINUTE CHRISTMAS CARDS
When you're stressed for time you can still make handmade Christmas cards that are pretty and festive. The basic idea of these cards is using printed cards or papers and not spending a lot of time fussy cutting images for embellishments.
ACCORDION CARD
When creating an accordion card you need three pieces of cardstock in the same size and something to bind them with, or one piece of long cardstock that folds into three. I chose the first option and I'm using Graphic 45 Ephemera cards from the St. Nicholas collection. The binding is done with washi tape... fast and easy!
GIFT CARD HOLDER
Another way to jazz up a basic last minute Christmas card is to turn it into a gift card holder so we'll have a card and a gift all in one. The way to do that fast is again to use pre cut pieces of cardstock. I used the G45 Ephemera cards again. It makes the work even faster if the cardstock already have patterns, quotes and decorations like these cards.
If you need more Christmas card ideas check out he 48 Christmas Card Ideas eBook! In this book you'll get more than 45 different designs for festive and beautiful holiday cards with differen techniques and materials. There is a step by step video tutorial and written instructions for each of the cards as well as a PDF download with photos and a complete supply list.
Sharing is caring - PIN IT!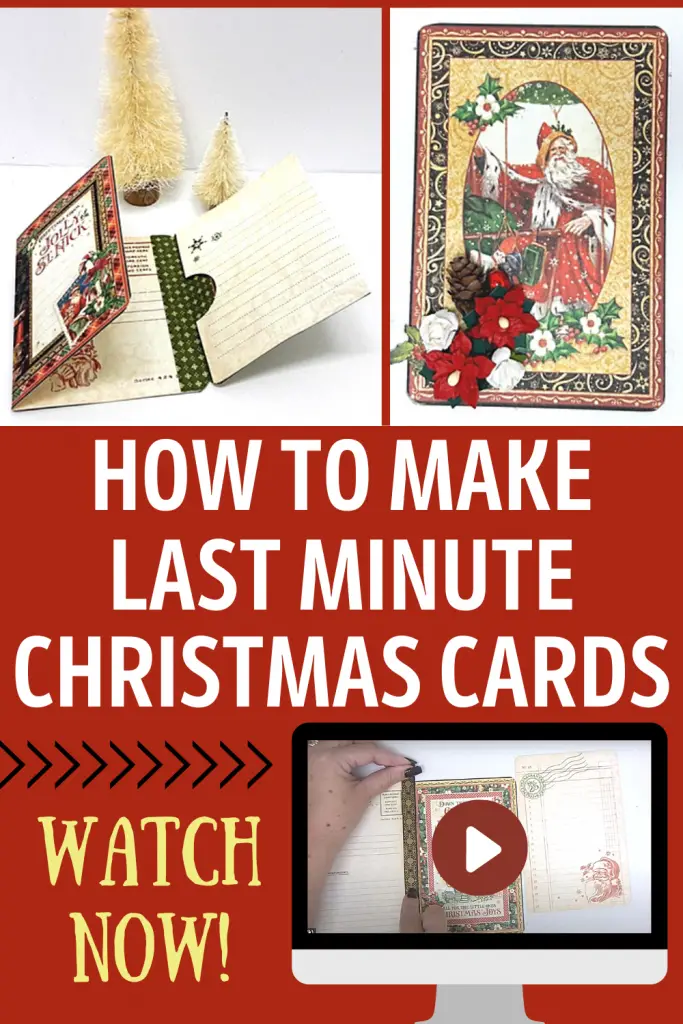 Have fun creating!