Inside: how to make fancy fold cards for any occasion or holiday
It always amazes me how versatile paper is. I look at it like cooking, because when you cook you can use the same ingredients in so many different recipes and paper is the same. You can use the same paper to make so many different cards just by folding it differently. So here are two fancy fold cards I "cooked"...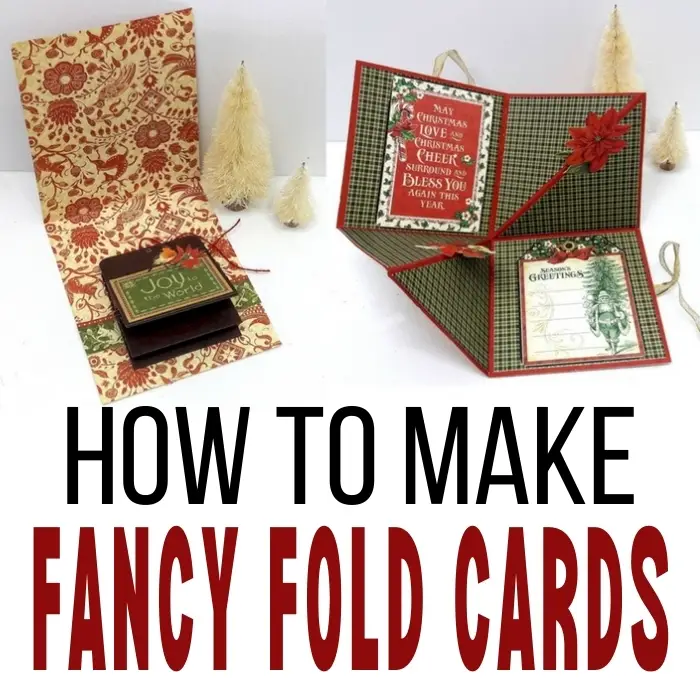 FANCY FOLD CARDS
It's easy enough to make a card that opens like a book, and those cards are beautiful too, but you can take your cards to the next level. Add a unique structure to a card with a few folds. There are so many different ways you can fold a paper to create a card.
Here are a few ideas:
SQUASH CARD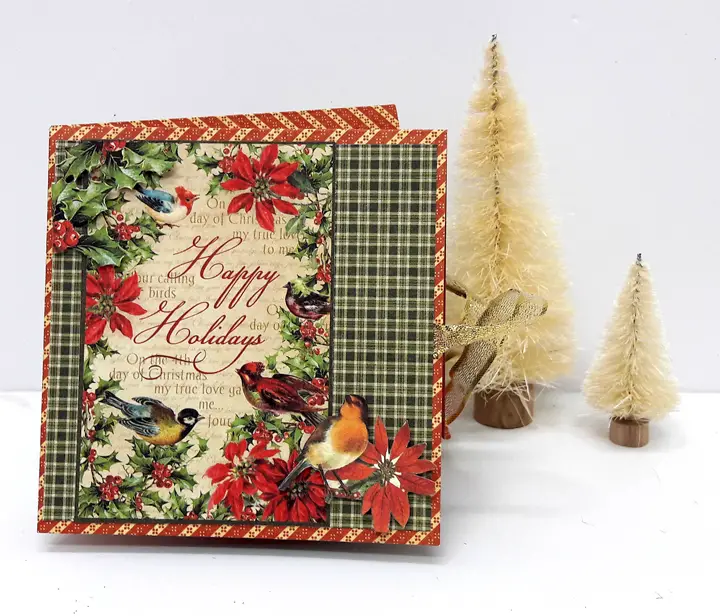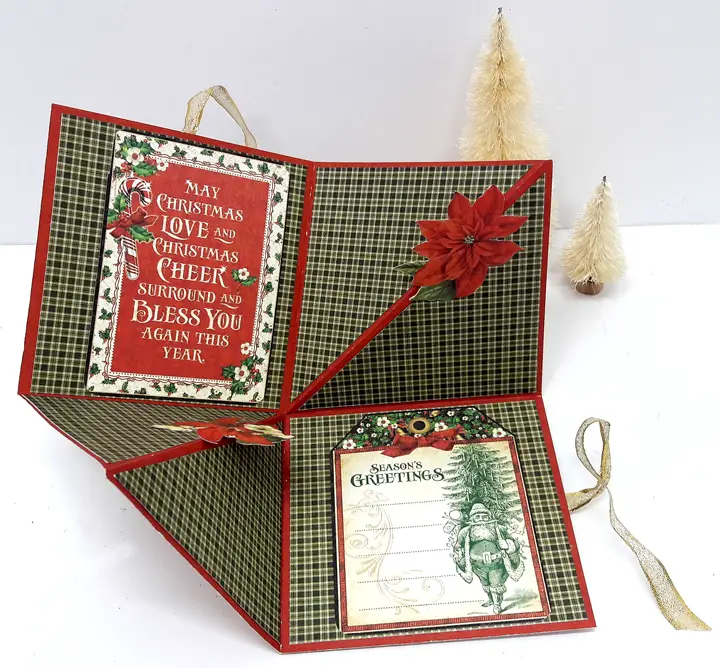 This card is really cool and can be created in no time. All you need is a piece of 8 1/2" x 8 1/2" double sided cardstock and some 4" x 4" cover paper squares.
Fold the square in half. Open it and fold in half to the other direction.
Fold the square diagonally.
Fold diagonal score lines towards the inside to form the "squash".
Cut six 4" x 4" cover paper squares.
Cover squres and triangles of the card.
Watch the step by step tutorial to see how to make the card!
ACCORDION FOLD CARD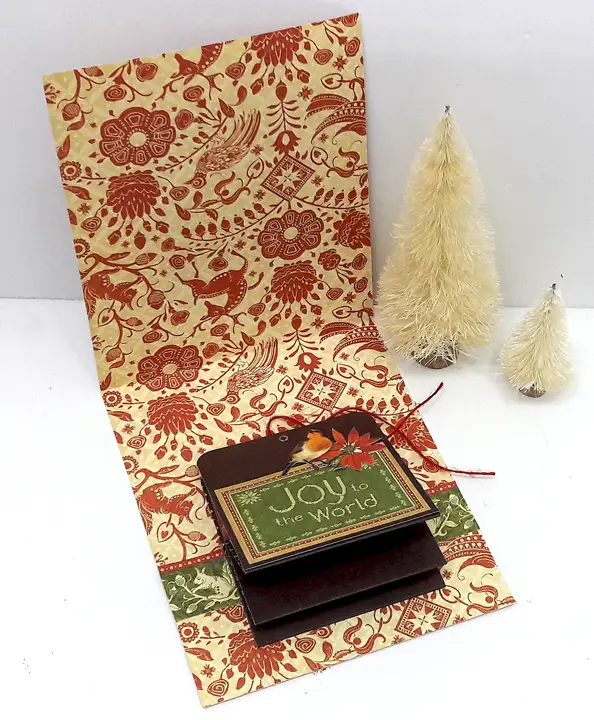 You probably folded an accordion fold before. You might have used it as a mini album or an insert but how about adding a little accordion to a card? This is a vertical card with an accordion that opens from the top. But you can create a horizontal card and make your accordion open to the left.
Check out the video tutorial to see how to make the special accordion and how to attach it to the card.
Need more Christmas card inspiration? Check out the 48 Christmas card Ideas eBook! Just click the link below to find out more details and get your copy!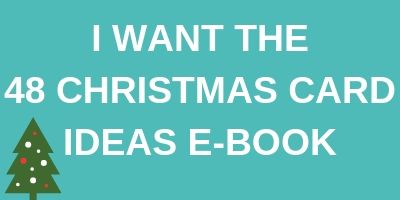 Sharing is caring - PIN IT!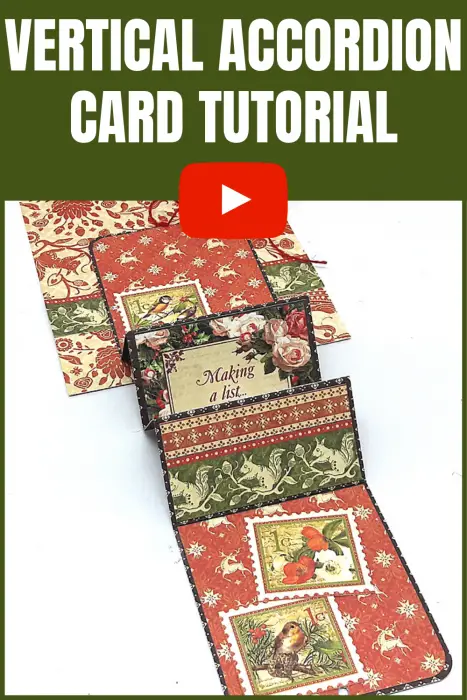 Have fun creating!