Inside: how to make fun wet summer scrapbook pages
When it's hot outside the best thing you can do is spend the day in water or you can stay indoors, enjoying the ac and making fun wet scrapbook summer pages with all your summer photos.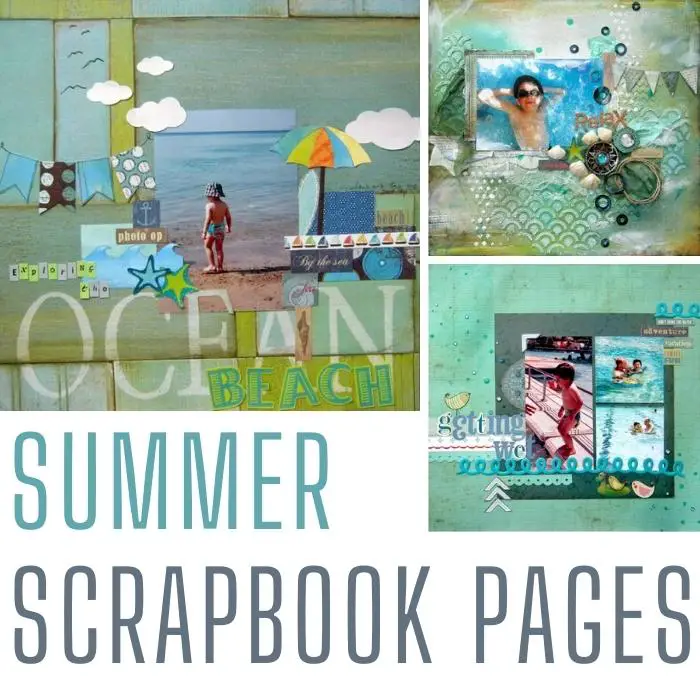 MAKING SUMMER SCRAPBOOK PAGES
There are a few principles for making summer scrapbook pages:
Use summer colors like blues for water photos, greens for camping photos and yellow for photos on the outside in the sun.
Keep the atmosphere light and fun with bright colors, funny photos, large headlines and great embellishments
Add summer theme embellishments like waves, summer fruits, sun and more.
Here are some summer scrapbook page ideas:
SEA COLOR BACKGROUNDS
Create a page with ocean colors that blend together with the photo. That will immediately give your page the right atmosphere and mood. It can be a pattern with waves, a paper with blue and green colors or even a white cardstock that you can paint or spray yourself to match the colors of the photo.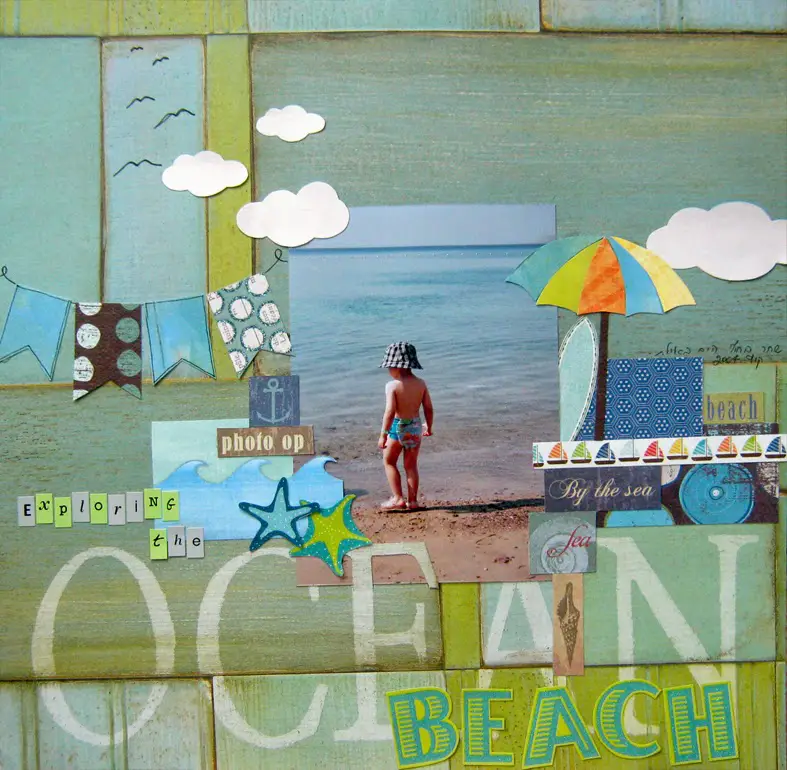 ADD "WET" EMBELLISHMENTS
Add "wet" motifs to your page like: sea shells, waves, lighthouse or palm trees. Anything that relates to the beach, the ocean or the swimming pool will complete the look of your page. You can use stickers, cut outs, die cut shapes or fussy cut images from your paper.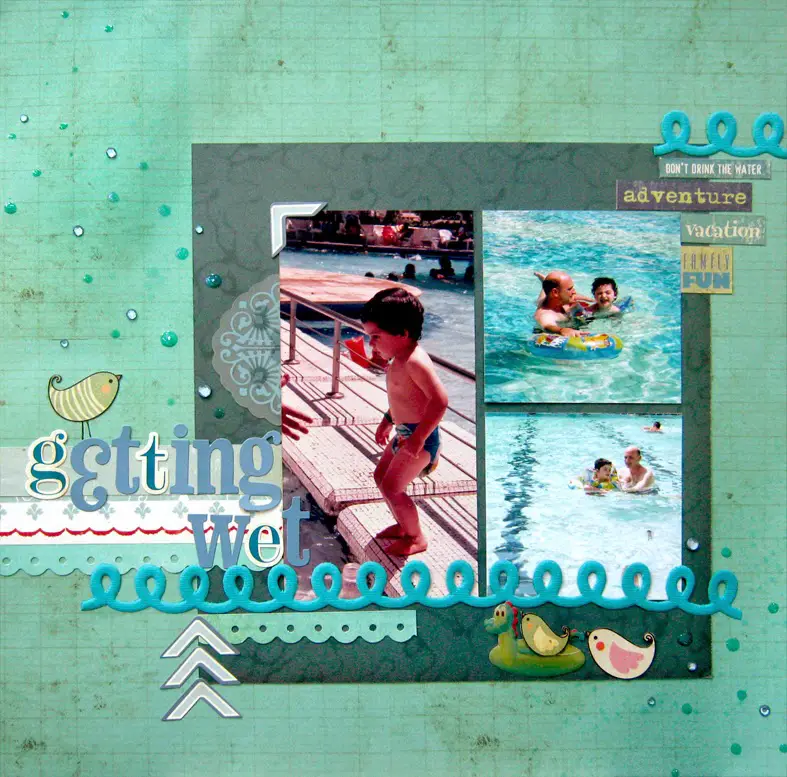 GIVE IT TEXTURE
Adding texture is another way of creating a layout with beach or pool photos. Add a wave pattern with modeling paste, a faux fishing net made from gauze or cheese cloth. Real sand or sea shells from the beach will also be a great addition.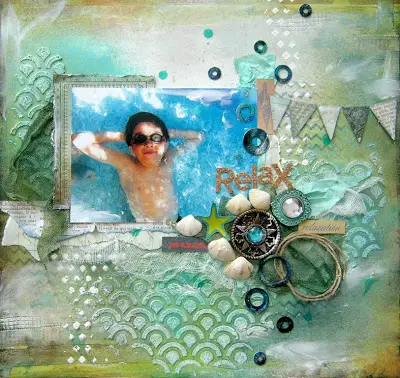 If you got the mood for making more summer projects here are some fun ideas:
Sharing is caring - PIN IT!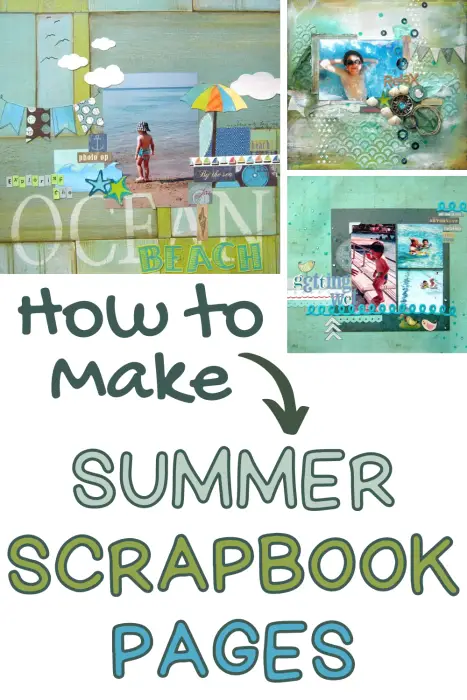 Have fun creating!