Inside: how to make a tp steampunk mini album with pocket pages
Do you ever see an object and think "what can I make out of it"? It happens to me all the time and I think it's a common crafter's point of view. For sometime now I keep looking at tp rolls and think what a shame to throw these away... there must be something I can do with them...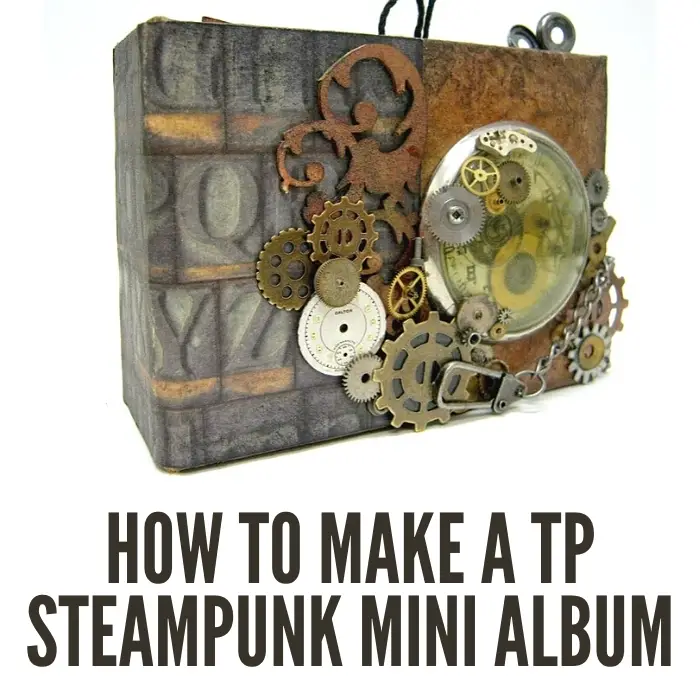 TP STEAMPUNK MINI ALBUM
As the title say this recycled project has three elements:
Recycling TP rolls and using them for crafts.
Making a steampunk project with an industrial look embellishments.
Building an interactive mini album with pockets.
TP ROLL CRAFTS
TP roll crafts are very popular for a number of reasons:
They are free!
There is always a fresh suppy.
Tp rolls are flexible on one hand but still thick enough like cardstock.
Their color is neutral.
It's easy to paint them or cover them with paper.
They are easy to cut, flatten and twist.
They make perfect pockets because of their shape.
Recycling them makes you feel good for helping the environment.
MAKING A STEAMPUNK PROJECT
Any project can be a steampunk project. It's only a matter of the colors and embellishments you use. The basics of a steampunk project are:
Industrial colors of metal like gold, silver and copper.
Rustic and distressed look that can be achieved by Distress ink, rust pastes and/or sanding.
Grungy looking papers.
Metal embellishments like cogwheels and clock parts.
Here are some ideas for products to use in this project:
To find out how to make steampunk projects check out The Ultimate Guide to Make a Steampunk Project.
INTERACTIVE MINI ALBUM
Interactive mini albums are albums with elements that move like flaps, windows and pockets with inserts. Making a mini album like that allows you to add more photos and journaling because all these elements increase the size of the pages.
For more instructions and tips for building interactive mini albums check out How to Make Amazing Interactive Mini Albums.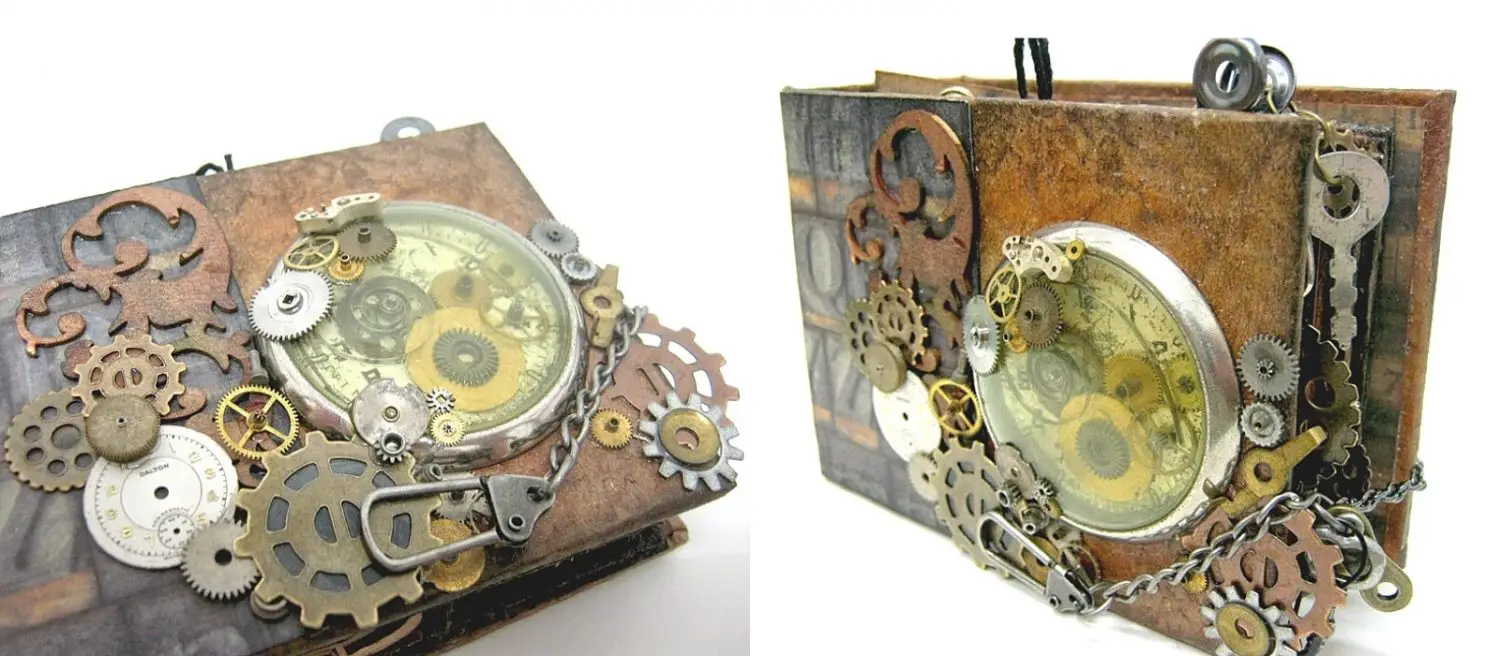 HOW TO MAKE A TP STEAMPUNK MINI ALBUM
MAKE THE COVER
Build the cover from chipboard covered with paper.
Make the connectine mechanism that allows the pages to attach to the cover.
Embellish the front cover with metal embellishments and clock parts.
MAKE THE PAGES
Flatten the tp rolls.
Give the tp rolls a leather look with the faux leather technique.
Embellish the pages.
Create inserts for the pockets.
Attach pages to mini album.
Here is the first part of the video where I show you how to make the cover and give the pages a faux leather look. And then how to attach the pages to the mini album and embellish the cover.
If you want to make the mini album's pages find the part 2 of the video here.
Sharing is caring - PIN IT!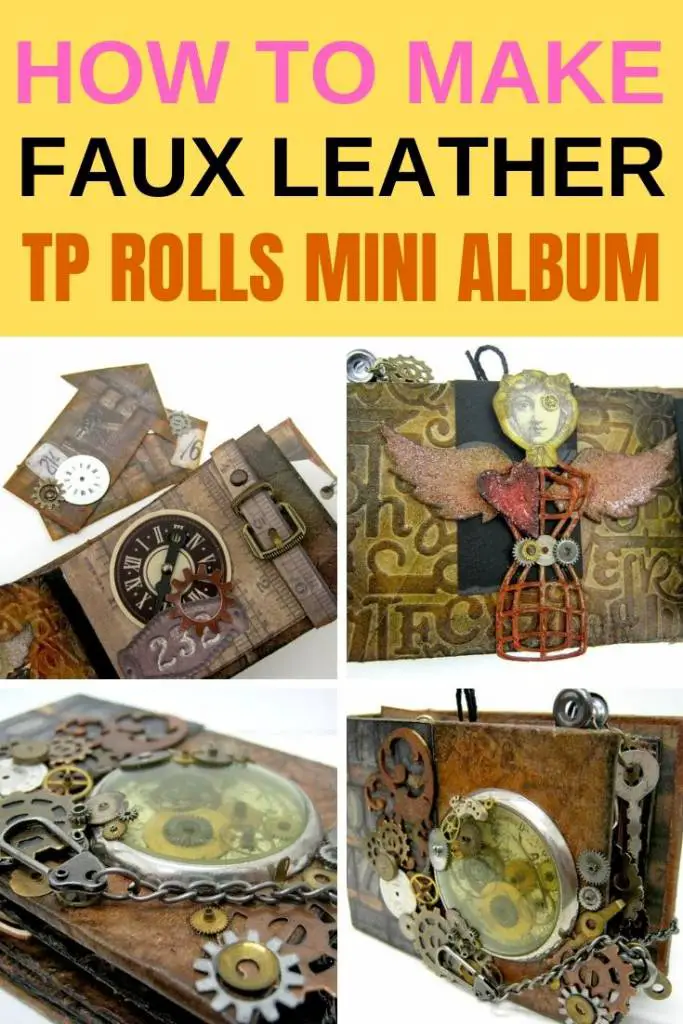 Have fun creating!