Inside: how to make two easy pop up cards
I love surprises of any kind even if I'm the one making them and pop up cards are exactly that. These type of cards is my favorite because thay always have a surprise in them and they are fun to receive as much as make them.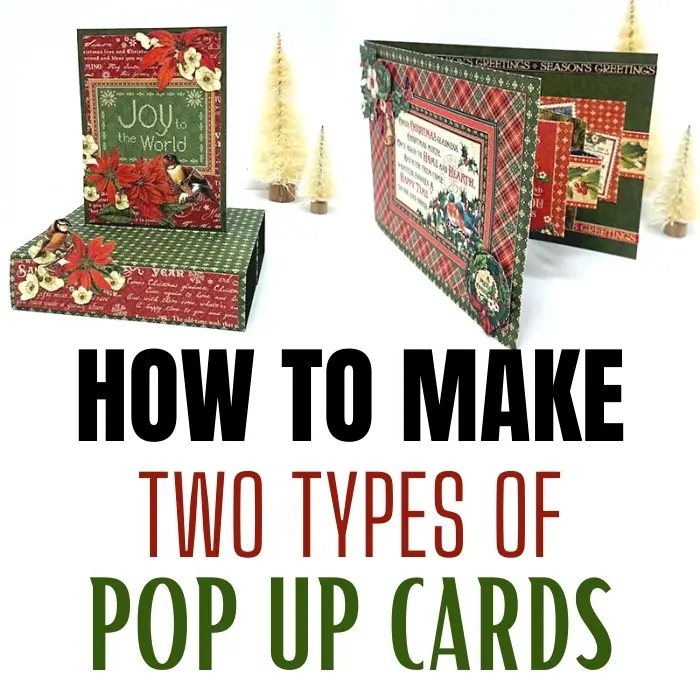 HOW TO MAKE POP UP CARDS
Pop up cards are not just for kids. There are many pop card designs that usually seem really difficult to make but usually they are easier than you think. All you need are a few basic steps to make the basic pop up card:
Fold a piece of double sided cardstock in half.
Cut slits at the center of your card. With the folded side facing you, cut two slits. The paper between each of the cuts will form a tab that you'll secure your pop up art to. Tabs can be wide or narrow depending on what kind of art you choose. Make multiple tabs if you are planning to add pop up art along the width of your card.
Open the card and fold tabs inward. Crease each tab at the center. They should now be on the inside of the card.
Attach cut out images, letters or both to the tabs. You can draw, print or cut out what you attach to the tabs.
Fold a second piece of paper (thesame size as the first) in half. This will be the outside of your final card. Glue the outside of the first piece of paper. Place the first piece of paper inside of the second piece of paper and press together, hiding the tab cutouts.
This is the most basic design of a DIY pop up card but any type of a card with something that pops up or stand in it or on it is basically a pop up card.
TWO POP UP CARD DESIGNS
FREE STANDING CARD
The great thing about this card is that when it's standing it has a fabulous effect but it can also be completely flatten and inserted into an envelope. This combination makes it perfect to send to someone.
This pop-up card looks really complicated to create but you'll be surprised how easy it is. The card is made of two pieces of cardstock and because it is standing both sides of the cardstock are visible so its best to use a double sided cardstock.
Follow the step by step video tutorial to see how to make it.
HORIZONTAL POP UP CARD
This fun card is even easier to create because it doesn't require special measuring or cutting. The secret to the pop is the folded cardstock strip that makes the elements pop out when opening the card.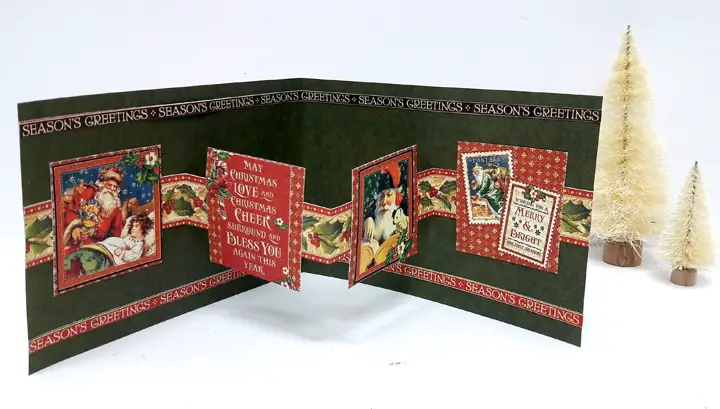 Follow the video tutorial to make this easy card.
Check out the 48 Christmas card Ideas eBook for more pop up card designs and more than 40 different card tutorial you can follow to make some amazing cards this year! Just click the link below to get your copy!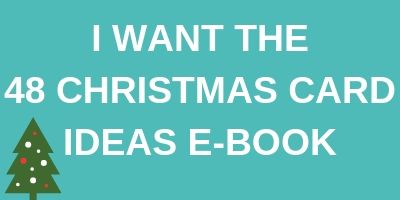 If you want to make more pop up projects then get the 5 pop up projects FREE tutorials and master the art of pop ups!
Sharing is caring - PIN IT!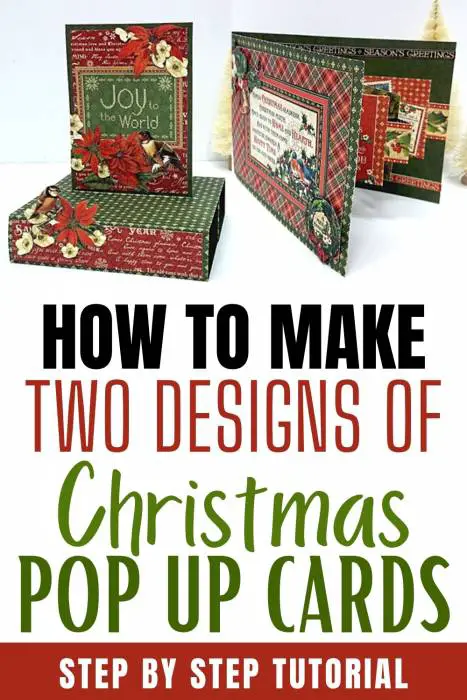 Have fun creating!