Inside: how to upgrade a mini album with surprising interactive elements
Sometimes you don't have the will, the energy, the skill or the time to make a mini album from scratch. There is no shame in buying a ready made mini album and there is a lot you can do to upgrade a mini album and make it look amazing!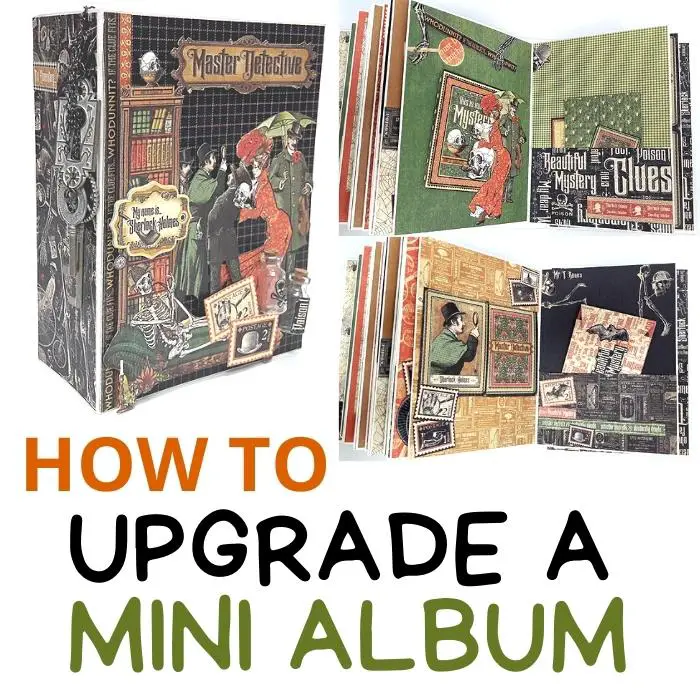 UPGRADE A MINI ALBUM
In order to make your mini album look unique and fun you can add interactive elements to the pages as well as embellishments.
Here are a few ideas:
Add pockets of different designs. Here are 5 pocket design tutorials.
Fill the pockets with inserts. Check out these insert ideas you can make for any pocket size.
Make flaps opening to the top or sides.
Cut images from the paper and attach them with foam tape to add dimension.
Create layers of cut out images to make scenes and embellishment clusters.
SURPRISING IDEAS FOR A MINI ALBUM
I started with the Rectangle tag and pocket mini album which is wonderful because it comes with a few interactive surprises. All its pages are full side pocket pages and there are also pockets on the front of some of the pages. So half of the work is already done right? All you need is to cover the pages with papers and you are ready to add photos. However if you're like me covering the pages with photos might not be enough. You, like me, might want to add even more interactive mechanisms to the pages.
On the full pages I added different size flaps for extra journaling and photo spots.
Other interactive mechanisms I added to the mini album pages are a belly band, top and side loading pockets.
For this mini album I used the Master Detective collection which is truly amazing. It's something like Sherlock Holmes meets Halloween. It's full of images for fussy cutting and images that are great for creating embellishments and inserts. I also used the Master detective Ephemera Cards for some of the interactive flaps and inserts.
Here are a list of linked photos to all the supplies I used:
If you think this mini album is just too complicated think again! You'll see that basically all the fancy mechanisms are just combination of a very few basic techniques to create flaps and pockets.
I bet you're really curious to see how this mini album looks like so here's a flip through:
These techniques and ideas are not only relevant for this mini album but to any ready made mini album you buy. There is always something more you can add to upgrade a mini album and give it your personal touch.
Sharing is caring - PIN IT!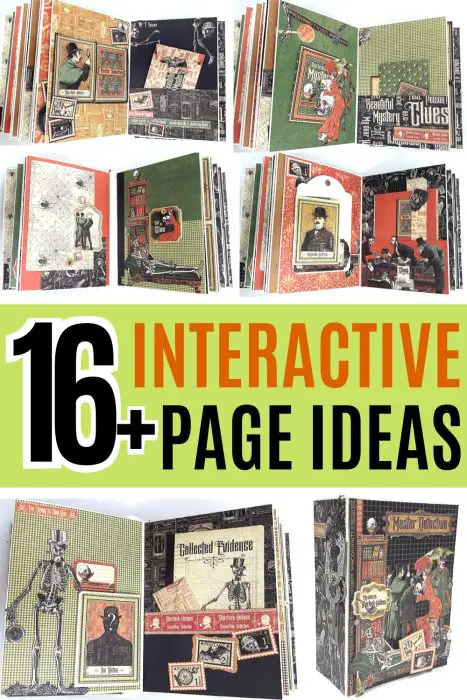 Have fun creating!