Inside: how to use die cut shapes in handmade Christmas cards
Unlike other crafters I love fussy cutting. But even I sometimes to using die cut shapes either becuae I don't feel like fussy cutting or I simply don't have the shape I need to cut.
So after establishing the fact that I'm also human... (one lady once told me that my fussy cutting abilities are inhuman). I can share with you how I used the die cut shapes on these Christmas cards.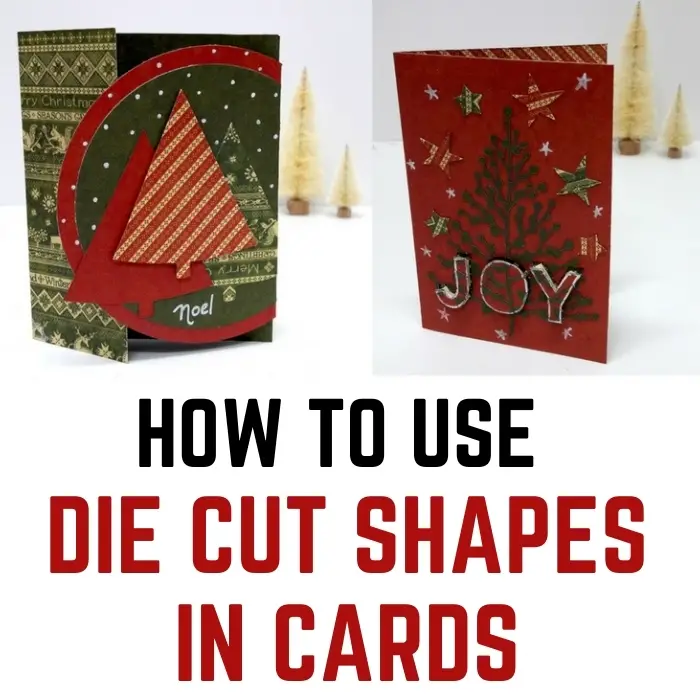 WHAT IS DIE CUTTING
Die cutting is a broad term, but in crafting, the act of die cutting is the process of using a machine to mass-produce cut-out shapes. Die cutting machines or card making machines are machines that cut shapes out of paper, chipboard (like cardboard but thicker and more dense), fabric and other materials.
In die cutting, dies are metal-shaped objects with a raised, sharp area for cutting. They are similar in appearance and effect to cookie cutters - the shape of the die is the shape that will get cut out on your paper.
With Die cutting machines you can make stickers, envelopes, stand-up cards, gift tags, treat bags, party favors, shaker cards, pillow boxes, and more. Card makers, scrapbookers, paper crafters, quilters and general crafters all use them in their crafts and projects.
WHAT ARE DIE CUT SHAPES
Die cut shapes are the pieces of paper, cork board, fabric, or any other material that has been cut out by a die into a shape. Sometimes, people also refer to die cut shapes as paper embellishments, cut outs, and ephemera.
CIRCLE FOLD CARD
One of the ways to make a card looks a little more unique and interesting is to change its shape. You probably all know how to create a gate fold card but that's ordinary and although It can be beautiful and embellished everybody is doing it right? How about changing the square shape of the card and add a circle? This card has one side of its fold square but the other side is a circle! How fun is that? If you like this twist you can change the square on the left side to a circle too and create a circle gate fold card.
Die cut shapes used:
RAISED LETTERS CARD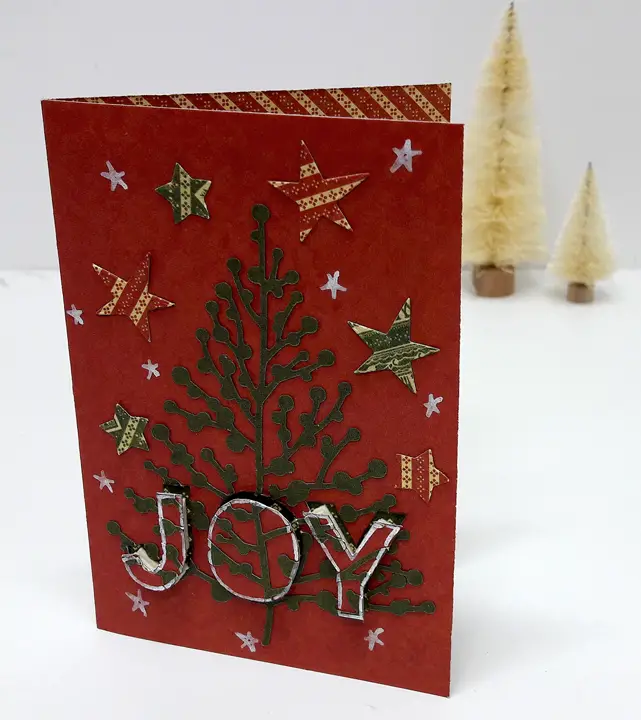 Another way to turn an ordinary card to a spectacular card is to add dimension. I created the dimension on this card by raising the letters but that's not all. Not only are the letters raised, they are part of the embellishment on the card. This design requires a little patience and some cutting skills but the end result is definitely worth it! If you don't feel like going through all this cutting you can use letter stickers or chipbaord letters.
Die cut used:
If you're looking for more Christmas card inspiration check out the 48 Christmas Card Ideas eBook filled with step by step tutorials to make unique, fun and festive handmade cards that every one will be happy to receive.
Sharing is caring - PIN IT!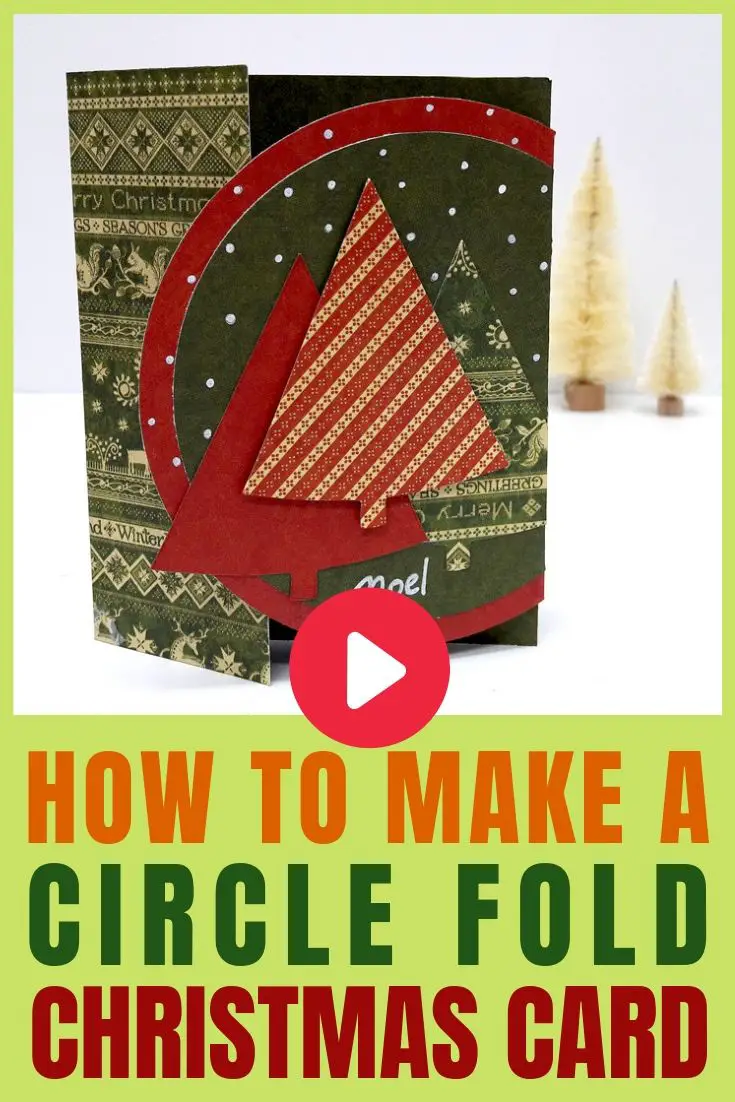 Have fun creating!