Inside: how to use pastels in art journaling
I was never afraid to get my fingers dirty just the opposite I love it! It always seem like a medal of honor for my hard work making my art journal pages. One of my favorite tools in making art journal pages are pastels because I can get unique results and dirty fingers...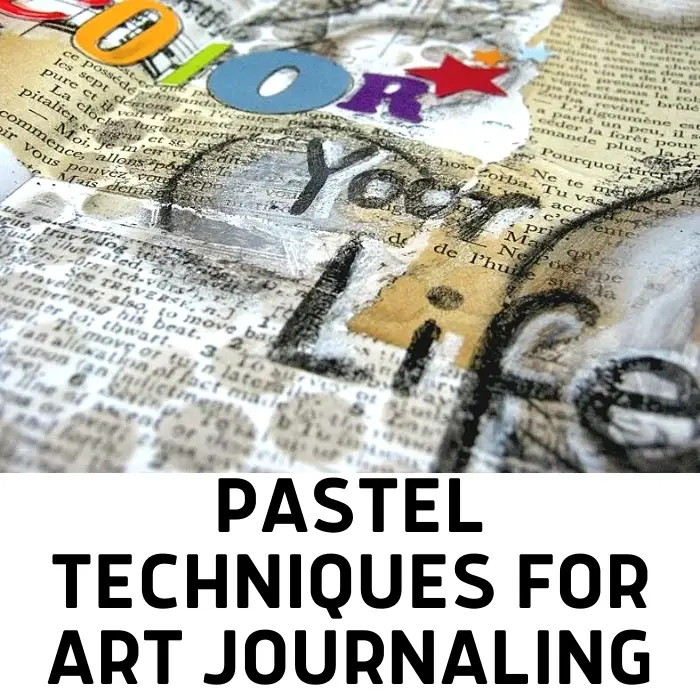 WHAT ARE PASTELS
Pastels come in the shape of sticks, similar to crayons, and comprised of pure powdered pigments blended with a type of thickening agent such as animal glue to bind them together. They are available in several types and are an exciting medium for beginners as they can be used with little preparation. They dry almost immediately, meaning there is a short wait for your final creation. Mostly, they are applied by hand – a functional and favored feature, allowing real control for creativity. A real bonus for those starting is that you can easily erase them using a rubber putter eraser!
TYPES OF PASTELS
SOFT PASTELS
Designed with more pigment than the binder, meaning they are a bit crumbly and a terrific choice for blending and layering various colors.
OIL PASTELS
Have a buttery, soft appeal! Their use is not strictly reserved for paper canvases. Furthermore, they look amazing on wood, metal, and even glass and work well for layering and mixing, adding a beautifully unique texture.
PAN PASTELS
These soft pastel are set into pans to resemble a paint palette rather than being molded into sticks. They're enjoyed similar to paints as they have to be used by brushes, sponges, or other tools. Due to their format, they are the highest pigment concentrations allowing for remarkably bright shades of color!
PROS AND CONS
Pros
They create a beautiful velvety and creamy composition so they offer vivid colors for your artwork.
A major perk for creatives is that it doesn't require a ton of tools and is quite tactile.
These features allow for creative freedom and endless experimenting.
You can blend and build textures until you reach your ultimate desired look.
Cons
The number one downside is their lack of permanency, meaning they will need a lot of careful attention to avoid getting smudged and smeared.
The dusty nature of certain types of pastels can cause a little bit of a mess and you'll need to clean it...
HOW TO MAKE ART JOURNAL PAGES WITH PASTELS
Create the background with tissue papers and old book pages and then attach pieces to the page with gel medium.
Draw circles with oil pastels. I used black, brown and white colors.
Smudge the circle lines with your fingers to blend the colors and create the illusion of dimension.
Add stenciled pattern with ink to add more layers and interest.
Add a title with letter stickers and a few punched stars.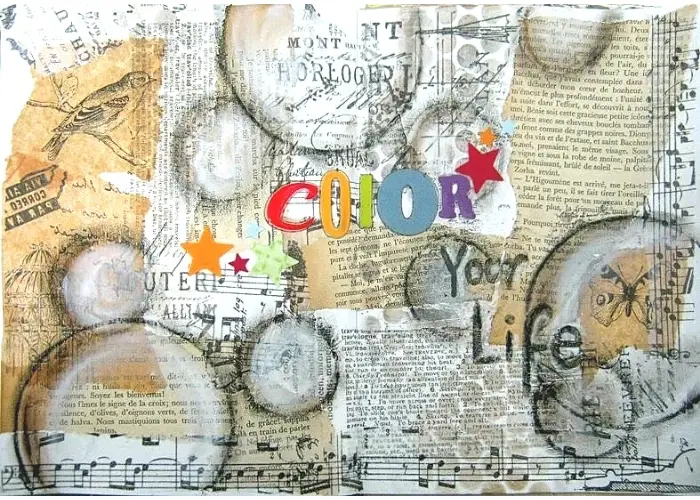 Here's the step by step tutorial to make this page and learn about using oil pastels.
If you want to learn more about pastels here's another art journal page that shows how to draw and color with pastels.
Sharing is caring - PIN IT!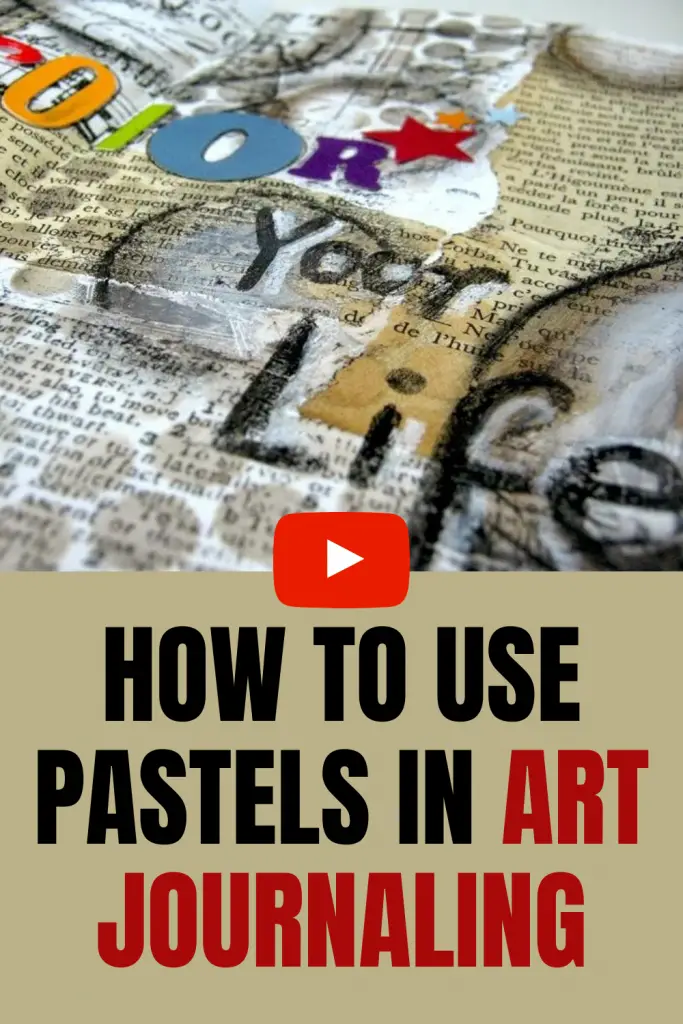 Have fun creating!