Inside: how to make a clever infinity card
I'm a daughter of an engineer and although I'm terrible at math (why is a question for another post...) I love paper engineering. I love coming up with elaborate moving mechanism in cards and mini albums. Making these types of cards requires a lot of trial and error, maybe because I'm bad at math 🙂 but the end result is always worth it!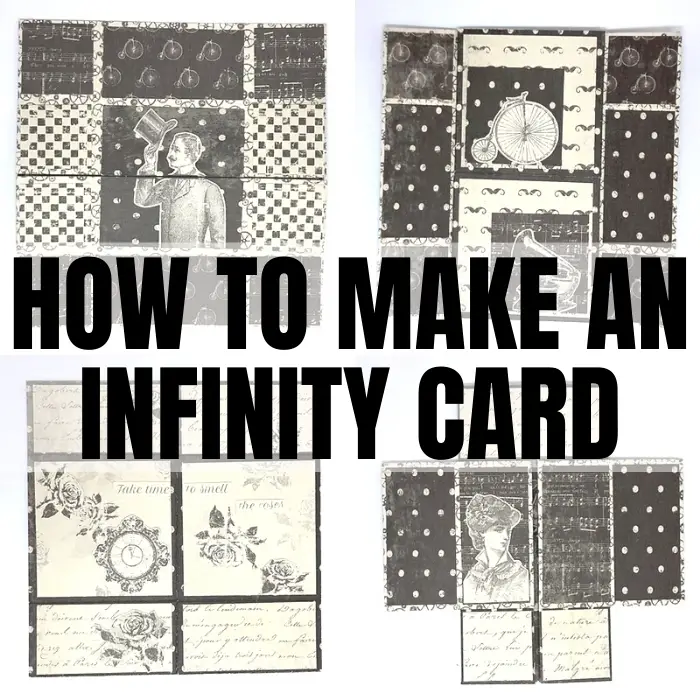 WHAT IS AN INFINITY CARD
Infinity card is a card that you can open indefinitely. This type of card is sometimes also called a never ending card. The way you build it  allows you to open it in a very clever way.
HOW TO MAKE AN INFINITY CARD
All you need to create this card is a piece of 6 x 12 double sided cardstock. This cardstock will be enough for the base of the card. However if the paper has nice pattern and vibrant colors then it will also be enough as the card itself. I added some more pieces of cardstock to embellish the card. You can also add stickers, letters cutouts and whatever you can think of. However make sure not to add to much height to your embellishments because that will interfere with the card opening and closing.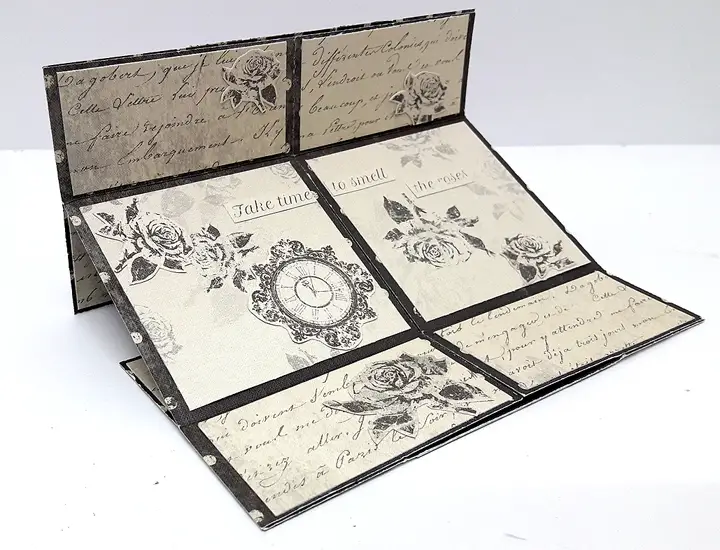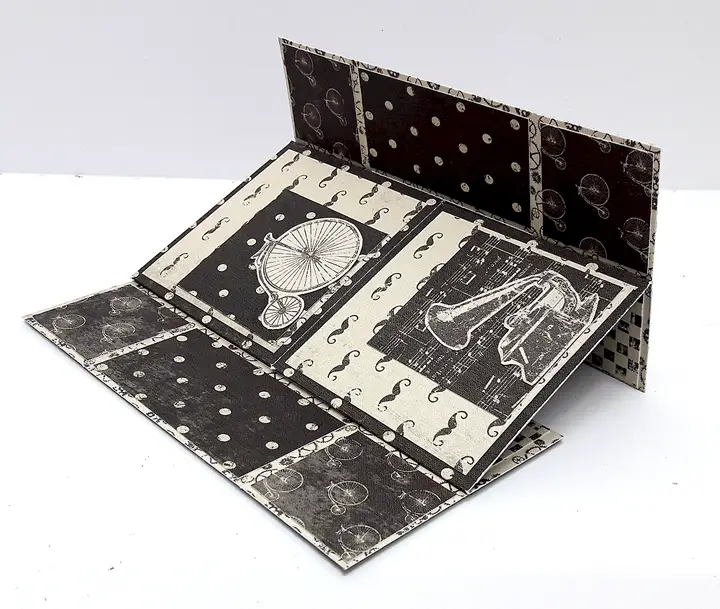 The fun part of an infinity card is that each time you open it you reveal a new look. This allows you to add a new message or new papers on each of the parts you find.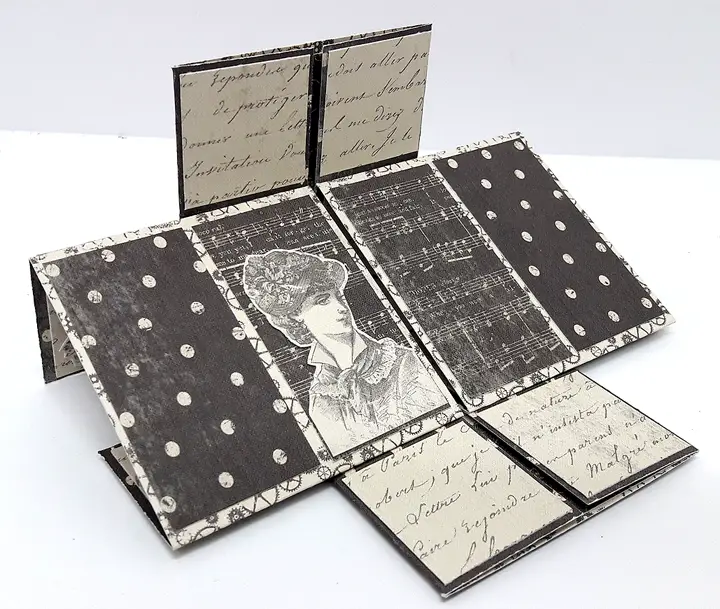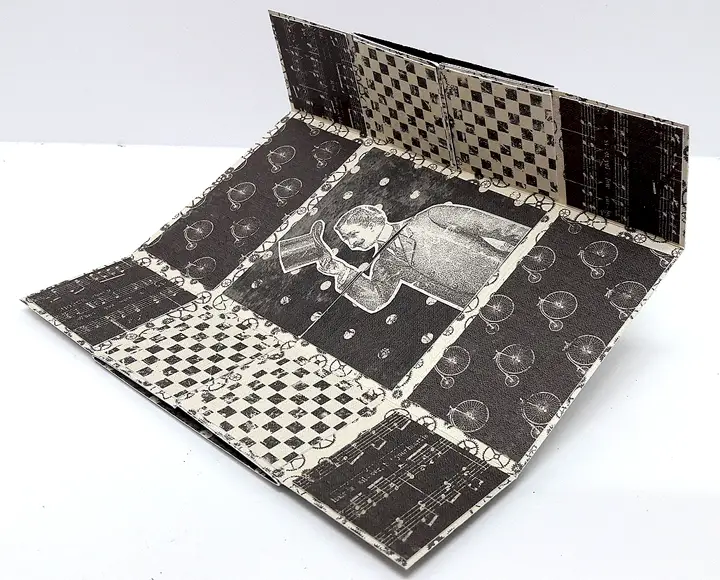 In this video I'll take you through the steps you need to follow to make this clever card.
Looking for an even easier way to make an infinity card? Check out this video tutorial on how to make a never ending card in a few minutes with just a few paper folds.
If you want some more card ideas and inspiration you can check out the 48 Card Ideas eBook. In this eBook you'll get 48 different card tutorials with step by step instructions, detailed photos and lots of tips and tricks to make your cards look amazing!
Sharing is caring - PIN IT!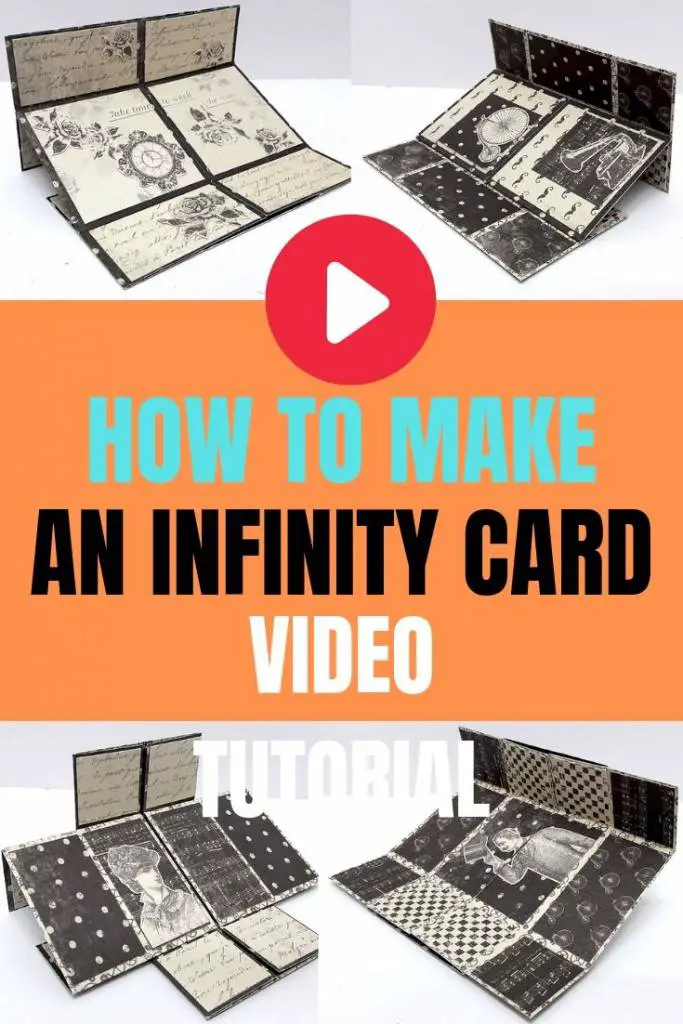 Have fun creating!