Inside: how to combine mixed media in scrapbooking without compromising on techniques and photos
I used to think that mixed media and scrapbooking can't go together. In my mind hey seem to contradict each other because how can I use "wet" materials like sprays or modeling paste with photos that need to stay dry. Of course I was wrong! Not only that mixed media and scrapbooking can go together, it's an amazing way of making interesting and unique pages!

WHAT IS MIXED MEDIA IN SCRAPBOOKING
First we need to be clear on the two different types of craft that we want to combine:
Scrapbooking is the art of documenting life with photos, papers and embellishments. It's a "dry" craft that uses mainly paper and paper related products like chipboard, stickers etc.
Mixed media is an art form that combined different techniques and materials. It uses "wet" materials like paints, sprays, modeling paste and gesso.
When we combine the two we basically mixing "wet" and "dry" crafts that in first sight don't go together. If we want to create mixed media in scrapbooking and make scrapbook layouts with paints, sprays and other "wet" materials we need to step out of the paper comfort zone and add new textures, new effects and new look to scrapbook pages.
WHY COMBINE MIXED MEDIA IN SCRAPBOOKING
Adding mixed media techniques and effects to a scrapbook page makes it much more interesting and unique.
Combining mixed media in scrapbooking will allow you to try and experiment new techniques and materials.
There are some looks you can only get with non paper materials like texture or a custom made watercolor like background.
Making mixed media scrapbook layouts is just fun!!
MAKING MIXED MEDIA SCRAPBOOK PAGES
The great thing about mixed media in scrapbooking is that you can play with mixed media techniques but only a little. You don't need to start making mixed media pieces with lots of techniques and layers of materials. Adding one material or one technique just to see if you like the result is a great place to start.
Here are a few ideas how to combine mixed media in scrapbooking:
MIXED MEDIA SCRAPBOOK PAGE IDEAS
COMBINE TWO TECHNIQUES OF MIXED MEDIA IN SCRAPBOOKING
Create layers on the background with stamping and acrylic paint stenciling. Find the tutorial HERE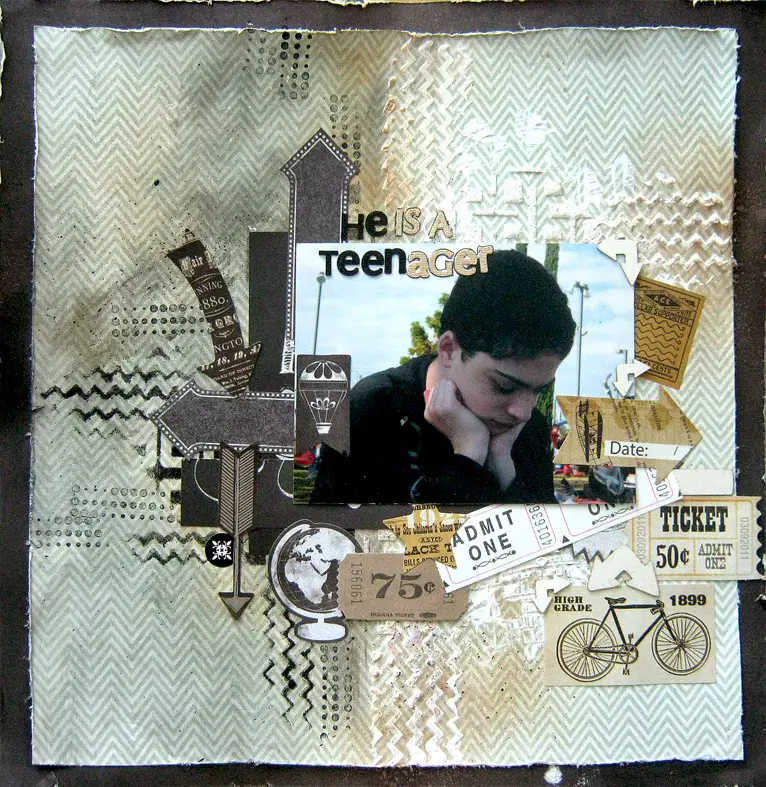 ADD TEXTURE WITH MODELING PASTE
Use modeling paste to add texture to your layout. Adding texture does not only make the page more interesting and unique it can help tell the story better. In this layout I added the bricks on the wall with modeling paste and ink to give the page a more realistic look of a brick wall.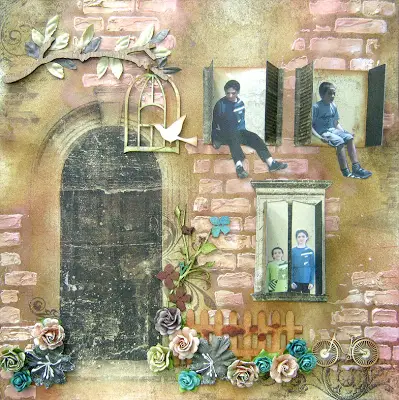 Find a step by step full video tutorial HERE
MAKE A UNIQUE BACKGROUND
Use leftover stickers to make a textured background on your layout. Cover the letters with gesso and color them with sprays. See how to make this background HERE
CREATE A SCENE ON A PAGE
Make your layout look real by making a nature scene with flowers and grass. Spray a bandage with green colors and attach to the page to create the green ground. The bandage will give the ground texture and make it look realistic.
Need more scrapbook page ideas? Check out the 45 Scrapbook Page Ideas eBook!
In this book you'll find 45 Scrapbook page tutorials com[lete with a detailed sketch and written instructions. The book is full of photos and tips how to make your pages look amazing!
SHARING IS CARING - PIN IT!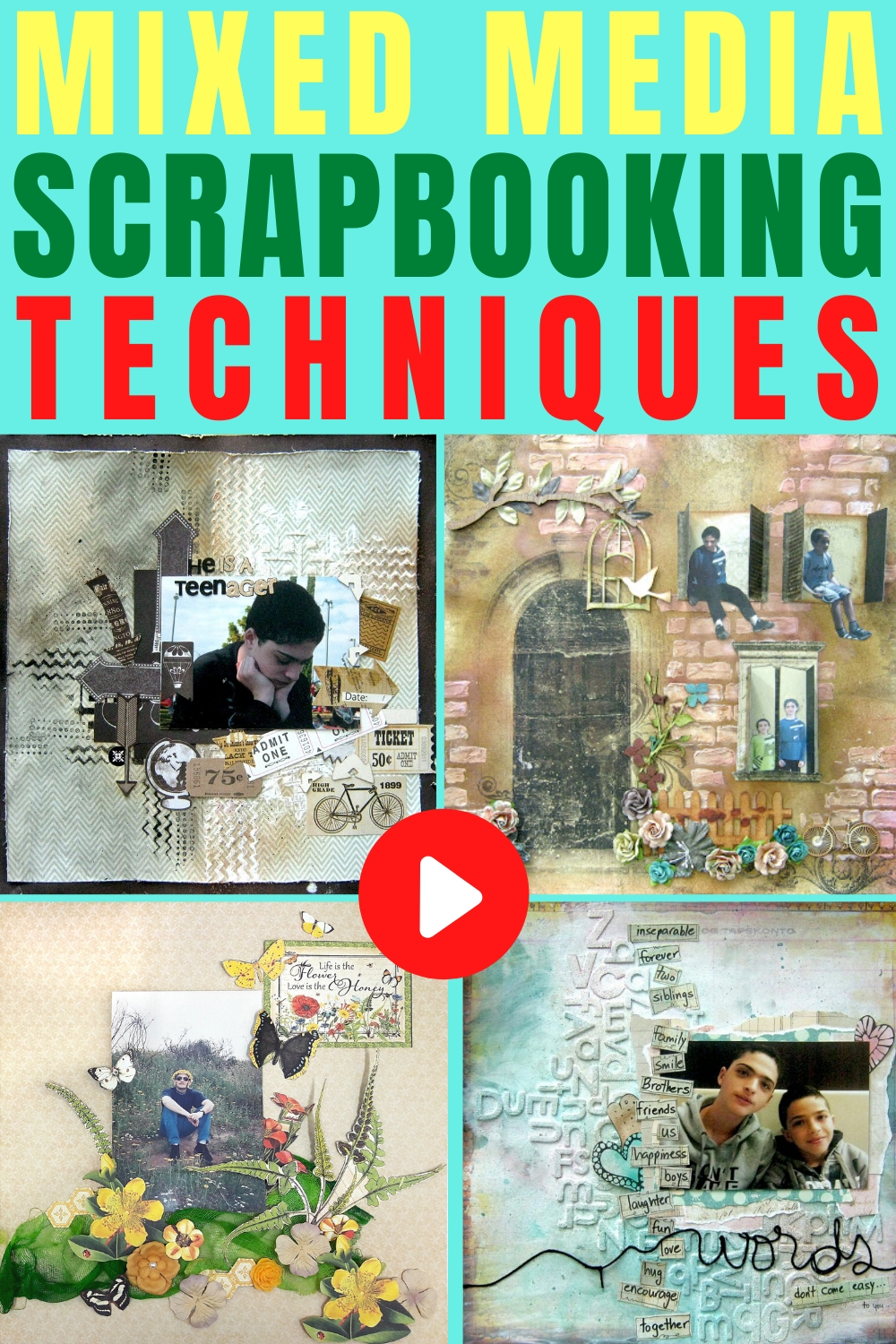 Have fun creating!