Inside: how to make a one page wonder interactive mini album
Sometimes I'm in a strange mood, on one hand I want to make a fun, original and complex project but on the other hand I don't feel like taking out a lot of supplies and making a big mess.
My solution... making a one page wonder interactive mini album!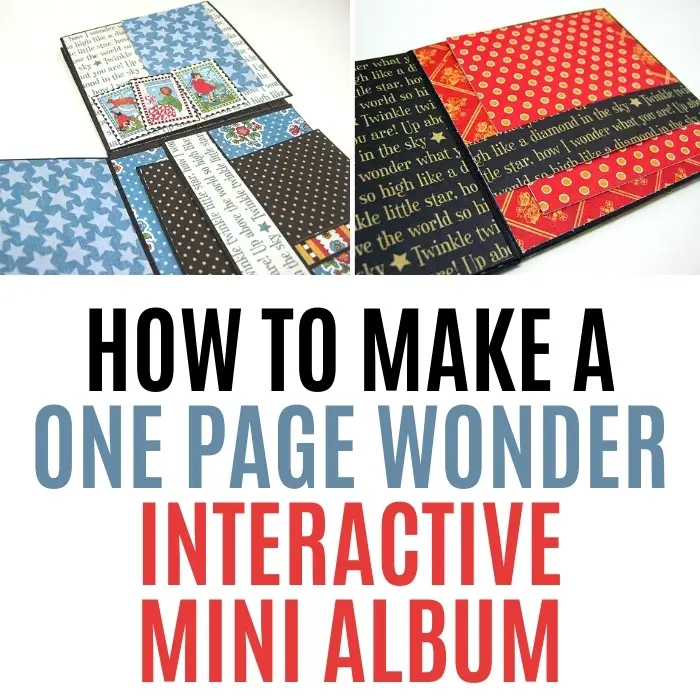 ONE PAGE WONDER INTERACTIVE MINI ALBUM
This project is the highlight of mini albums! Not only does it have many pages and can fit at least 10 photos, but it has pockets and flaps AND it is made from only one sheet of double sided cardstock.
Making all these pages and interactive elements from only one piece of 12" x 12" cardstock requires careful planning, cutting and measuring. The best way to build it is with a detailed sketch.
HOW TO MAKE AN INTERACTIVE MINI ALBUM FROM ONE PAPER
Start with a 12x12 double sided cardstock. I recommend using a solid color or a pattern without any writing or shapes that need to be in a certain directio becuase of all the folding most likely the image or writing will end up up-side down.
Score the cardstock at 4" and 8", turn it a quarter of a turn and score again.
Then follow the order in the sketch: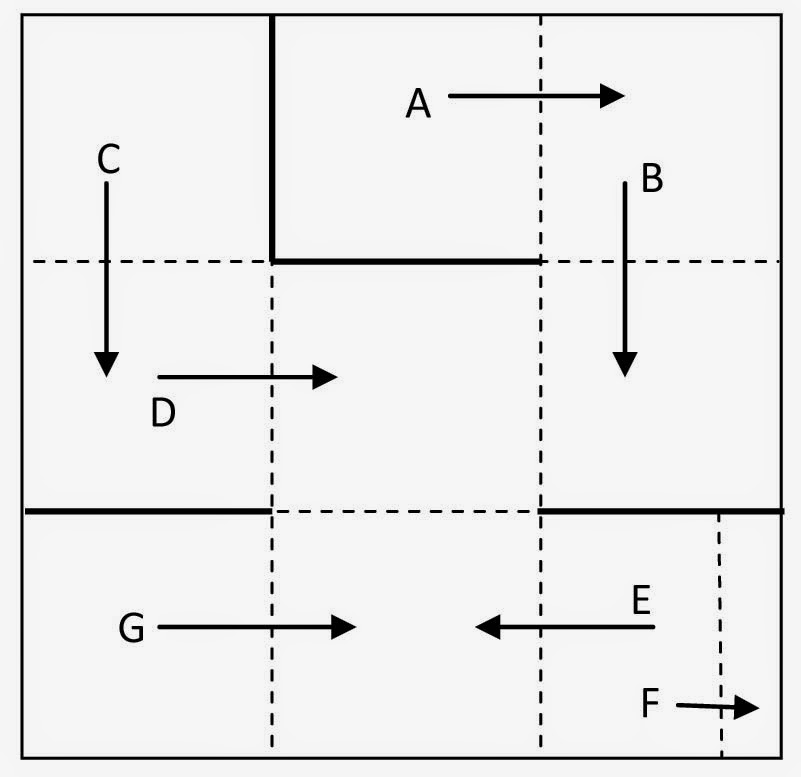 First cut along all the lines (that are not dotted) and then fold:
A: fold top center to the right. apply adhesive to top and bottom edges of right square and attach to create a pocket.
B: fold down.
C: fold top left square down. Apply adhesive to right and bottom edges of center left square and attach to create a pocket. fold under center square.
D: fold to the right.
E: fold bottom right square to the left.
F: fold edge of square to the right on 1" mark. apply adhesive to flaps to create two pockets.
G: fold bottom left square to the right.
Fold up to close.
The steps are a little confusing to explain in words and it'll be so much easier to watch the video.
If this design was a little complicated here's a tutorial for an easier one page wonder mini album with pockets.
Did you love the idea of making one page wonder projects?
Check out these creative ideas!
Sharing is caring - PIN IT!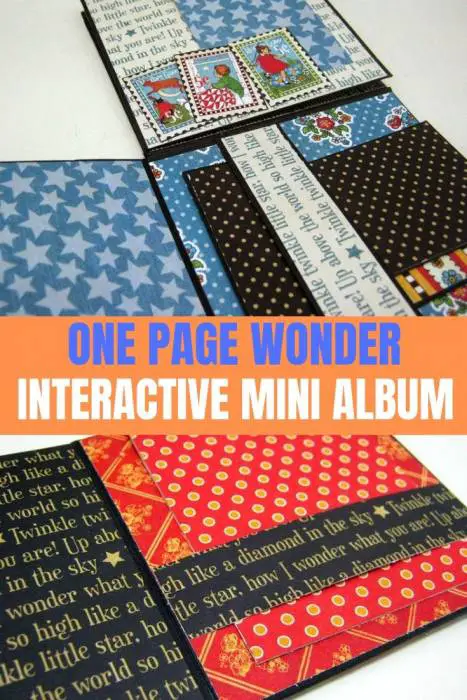 Have fun creating!