Inside: how to make a one page wonder mini album
After coming up with ideas for making boxes from only one 12x12 cardstock I had to come up with some fun ideas for one page wonder mini albums too.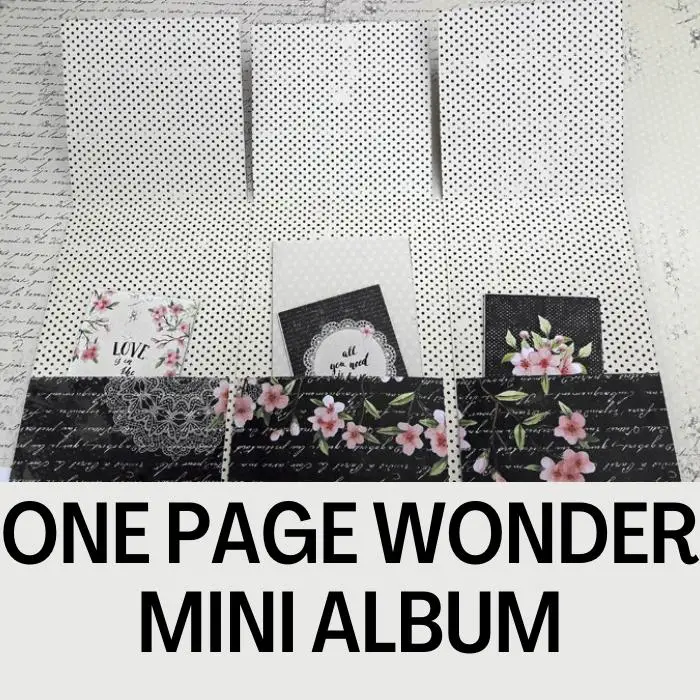 MAKING ONE PAGE WONDER MINI ALBUM
Making one page mini albums require a little different approach. There is no cover or binding here. The idea is to create the cover and the pages from the same paper and that require fancy folding.
Here's how to create it:
Score a 12x12 cardstock vertically at 3 7/8", 4", 8" and 8 1/4".
Turn the paper 90 degrees to the right and score at 2" and 8".
Fold all the fold lines.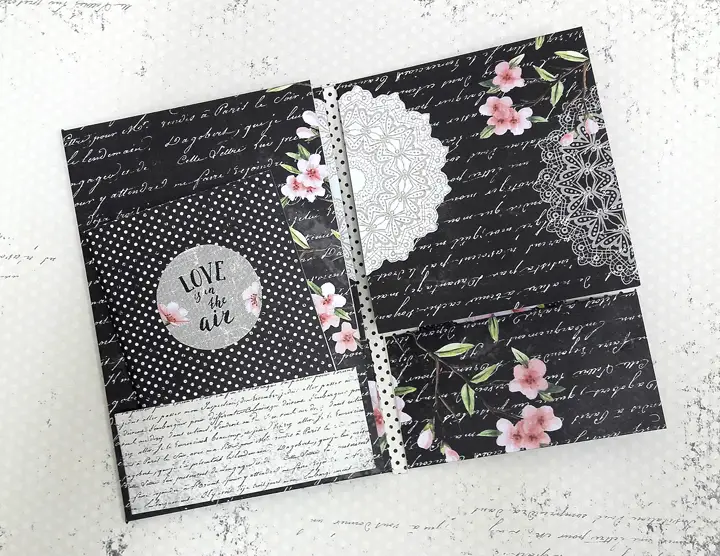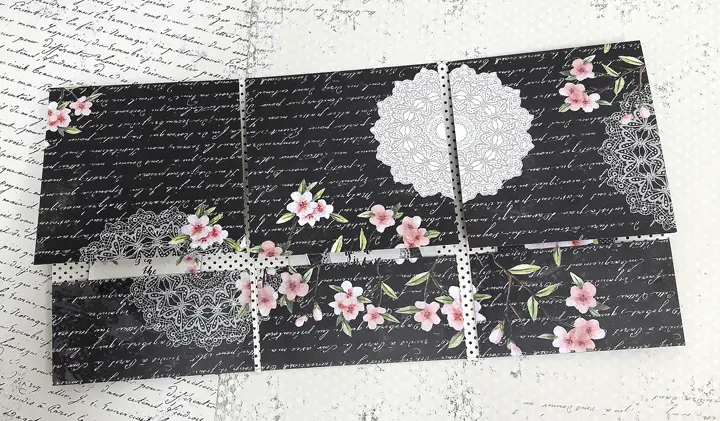 Cut from the bottom of the page on the fold lines up to the first horizontal fold line on 2". Widen the cuts and create a gap to allow the parts of the mini album to fold.
Repeat on the top as well.
Apply glue on both sides of each of the bottom flaps and attach to the paper to create pockets.
Add inserts, photos or journaling cards inside the pockets.
Close the top flaps. Fold the mini album closed starting on the left and then the right.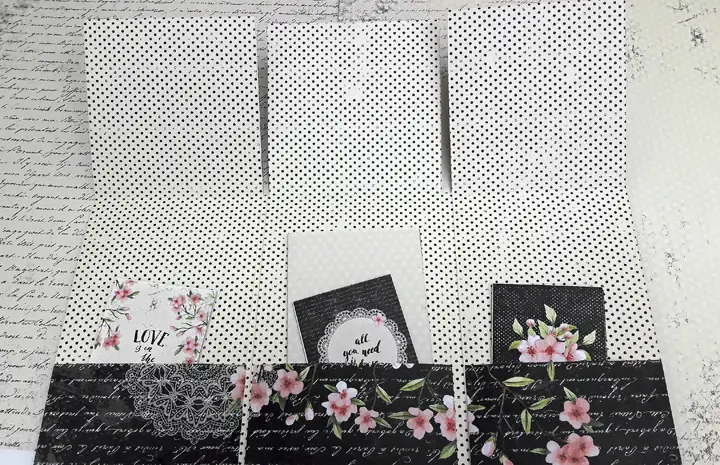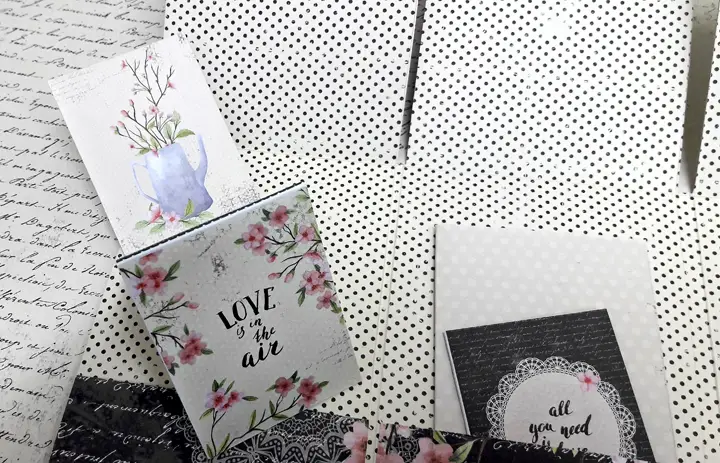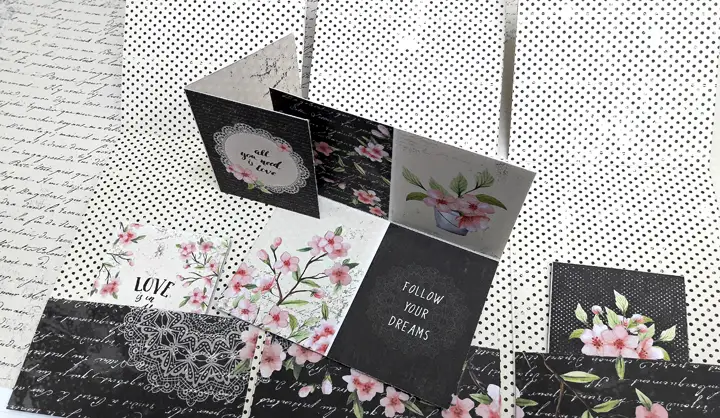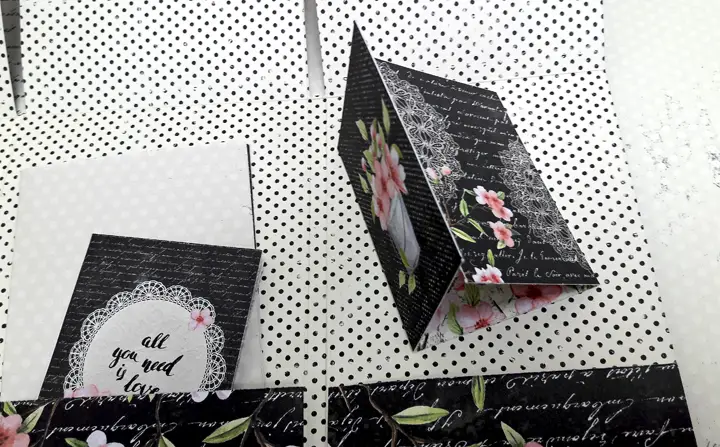 Liked the idea of making one page mini albums? Here are more ideas you can try:
One page interactive mini album
Sharing is caring - PIN IT!
Have fun creating!