Inside: how to make unique scrapbook page backgrounds that will make your layouts look amazing!
I always try to find ways to make unique and interesting scrapbook layouts but it's hard when everything has been done before. I've notices that if I'm repeating myself and create the same scrapbook pages again and again the entire scrapbooking experience becomes boring. So in order to make things more interesting for me and make my pages more exciting I found a way to change things up a little. I've started working on making unique and different scrapbook page backgrounds that will be surprising and new!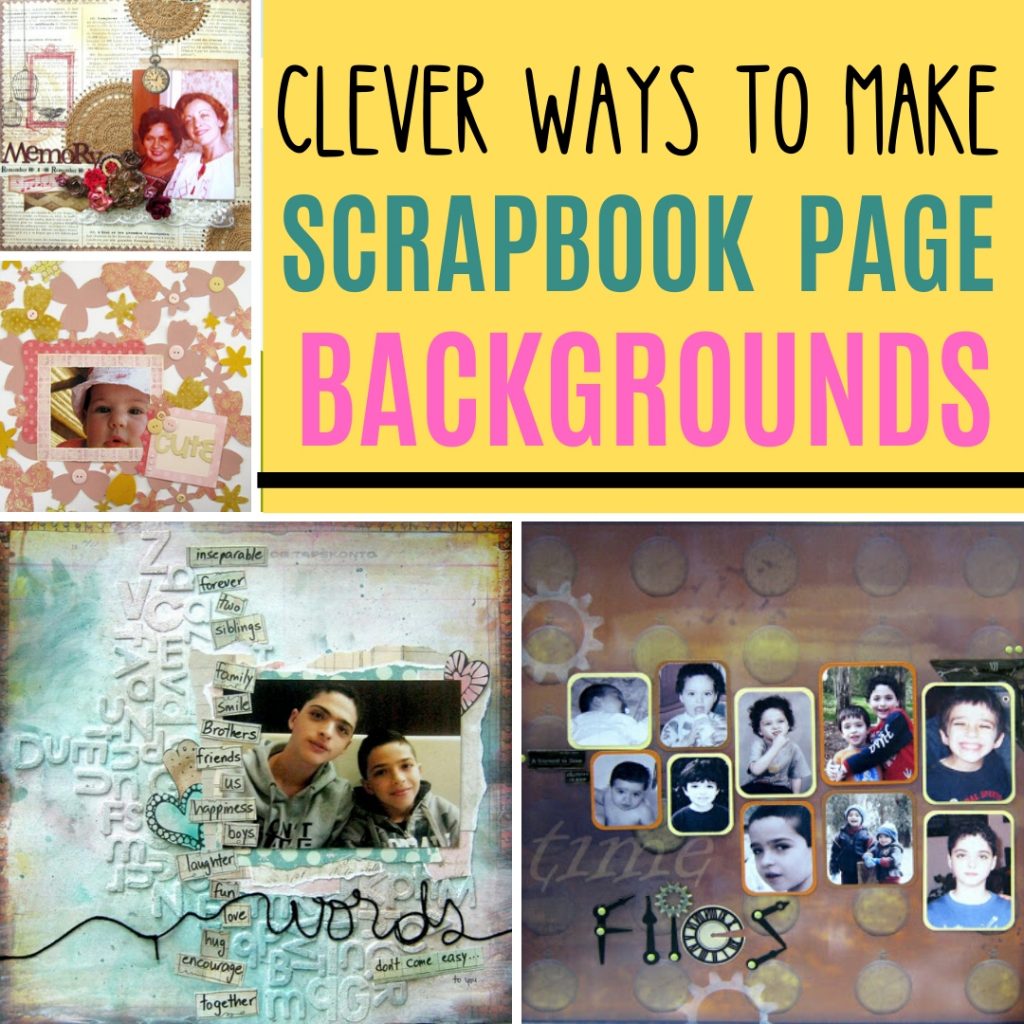 Most of the pages we make have a standard 12x12 cardstock background. We sometimes use solid cardstock and sometimes patterned cardstock but we usually stop there and concentrate on unique embellishments, pretty photos and interesting journaling to turn the page into a work of art. How about concentrating on the scrapbook page background? Making it surprising and different so it will stand out?
HOW TO MAKE UNIQUE SCRAPBOOK PAGE BACKGROUNDS
Making interesting scrapbook page backgrounds is all about finding new ways and materials to work on. It's enough to change one element or material to get that wow effect you want.
Use paper but change its "consistency": Instead of using one regular paper as a layout background use unique papers like vellum, lace paper or a transparency.
Add texture: attach dimensional elements to the background to change its height and play with it.
Change the material: don't use paper as the scrapbook page background use a different material like fabric, metal wire or canvas.
LACE PAPER
I love lace papers. They can be challenging to work on because they are full of holes so it can be difficult to attach things but they are great for tying things and layering! You can also play with the color you put behind the lace for extra interest, color and special effects.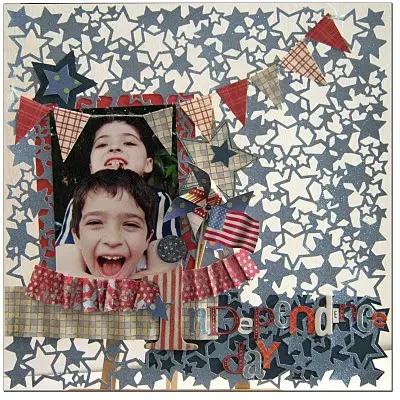 DIY LACE PAPER
If you love lace papers try and create them from scratch. You'll be able to customize your scrapbook page background and make any type of pattern that you need for any layout!
Here's how to make a DIY lace paper:
Punch out or hand cut shapes that match your theme.
Match the colors of the shapes to your theme as well.
Attach the shapes while leaving empty spaces between them. Apply glue to the edges of the shapes to attach them together.
Take a 12x12 cardstock to measure the lace paper you created and cut the straight edges.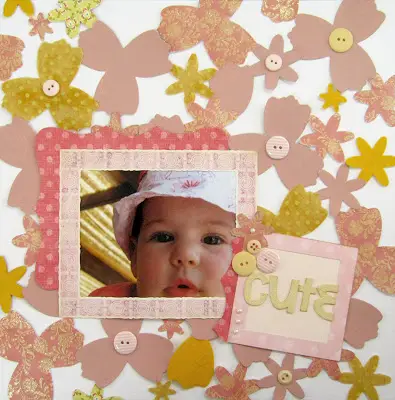 METAL WIRE BACKGROUND
It's basically another type of lace paper because it's not a flat continuous surface. However it's so much fun to create! This "paper" is made from twisted metal wire that spreads to a size of a 12x12 paper.
Make a metal wire "paper":
Take a 12x12 solid color cardstock as your base.
Make a 12x12 frame from the metal wire.
Start "filling" the frame with twisted wire while wrapping it around the frame to secure it.
When the page is finished place it under something heavy to flatten it.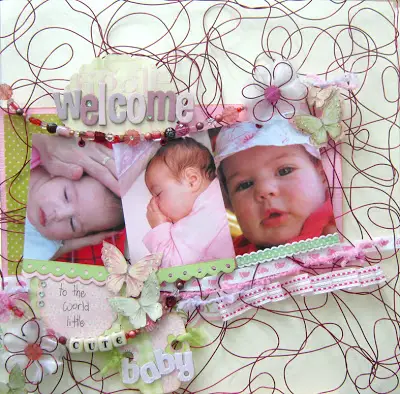 CANVAS OR FABRIC SCRAPBOOK PAGE BACKGROUND
Use a piece of canvas or fabric as your background. Canvas or fabric are much less sturdy but if you put your page inside a page protector that won't be a problem. Fabric and canvas gives you more design options that paper can't. For example:
Embroidery: you can combine embroidery patterns and stitches on the layout.
Play with the different texture by highlighting it with sprays or paints.
Sew extra fabric or paper pieces as embellishments.
Unravel the edges of the canvas or fabric and even in the center to make interesting holes.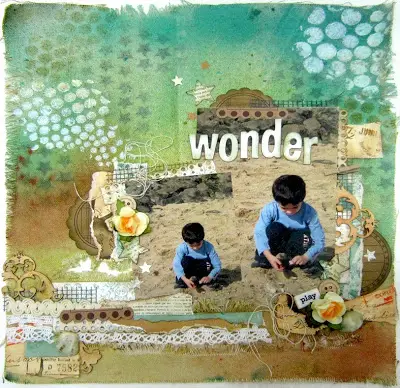 Check out the step by step video tutorial to make this canvas scrapbook page
DIMENSIONAL TEXTURE ON SCRAPBOOK PAGE BACKGROUNDS
Add dimension to the page with bulky elements and layers.
You can use:
Leftover chipboard stickers.
Modeling paste and stencil
Chipboard shapes
Follow the instructions in this video tutorial to make this unique page!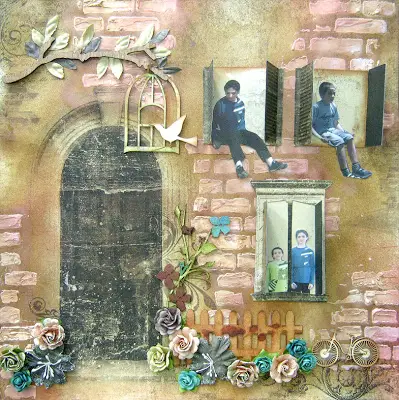 Check out the video tutorial on how to create these layouts:
DESIGN YOUR OWN BACKGROUND
There is one full proof way to have a unique background and that is to make it yourself! Today you don't even need to have any graphic skills or fancy computer programs you can use online free options like canva.com to design your paper. After your paper is ready you download it to your computer and print it.
COMBINE OTHER CRAFTS
Add other crafts to your scrapbook page background to make it even more unique! You can add crochet, clay, fimo, watercolors and more.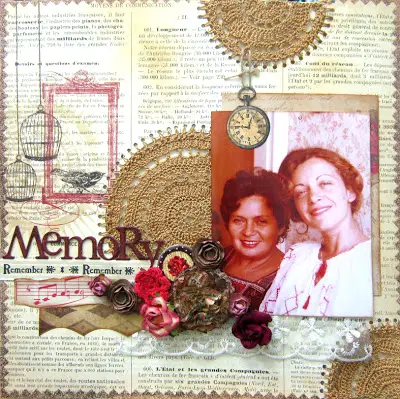 KIDS DRAWINGS
One of my favorite layouts is the one I used my son's drawing in the background. I scanned the drawing and then used Photoshop to cut it out and add it to a 12x12 paper I designed. If you don't have Photoshop you can cut out the drawing with scissors or ask your kids to draw on a white 12x12 cardstock.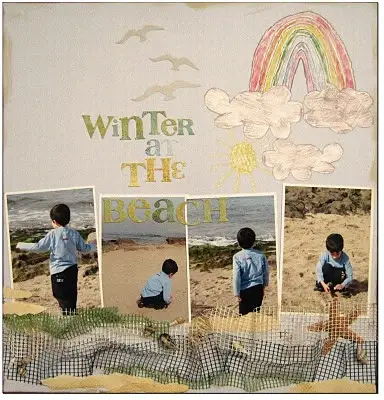 Need some more scrapbook page inspiration? Check out the 45 Scrapbook Page Ideas eBook where you'll find step by step tutorals for making unique and beautiful layouts, detailed photos and lots of tips and tricks o make amazing pages!
Sharing is caring! - PIN IT!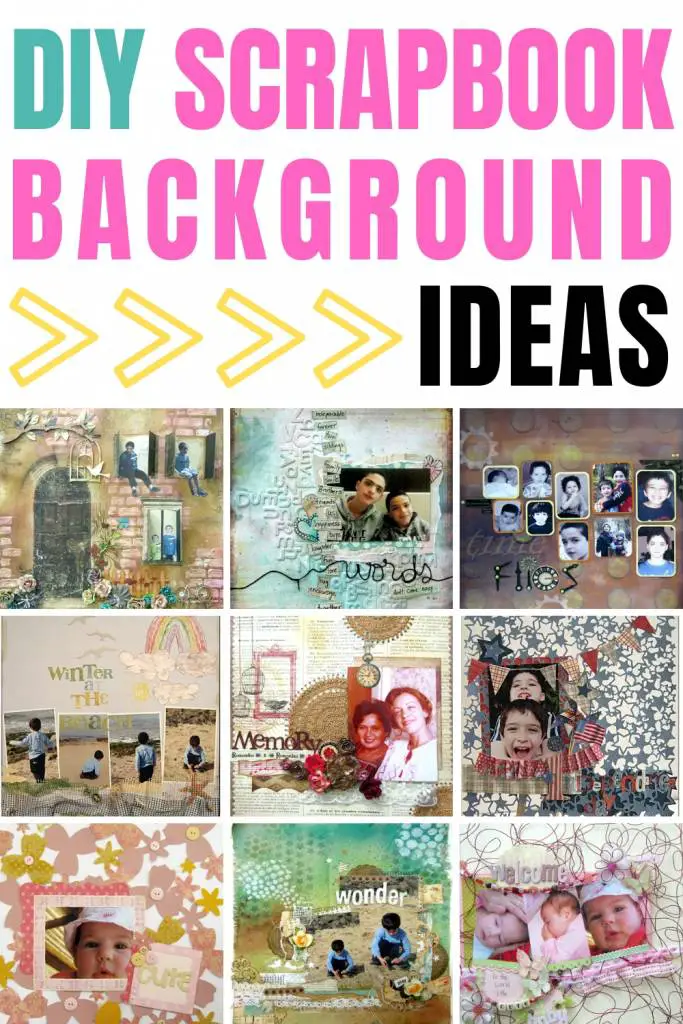 Have fun creating!