Inside: craft cutting tools tips and recommendations
I was recently asked about what paper cutting tools I use. I wanted to answer right away, but then I realized the answer is not as clear as I thought it was. There are different ways to achieve the same result and each crafter has its own preferences and tools.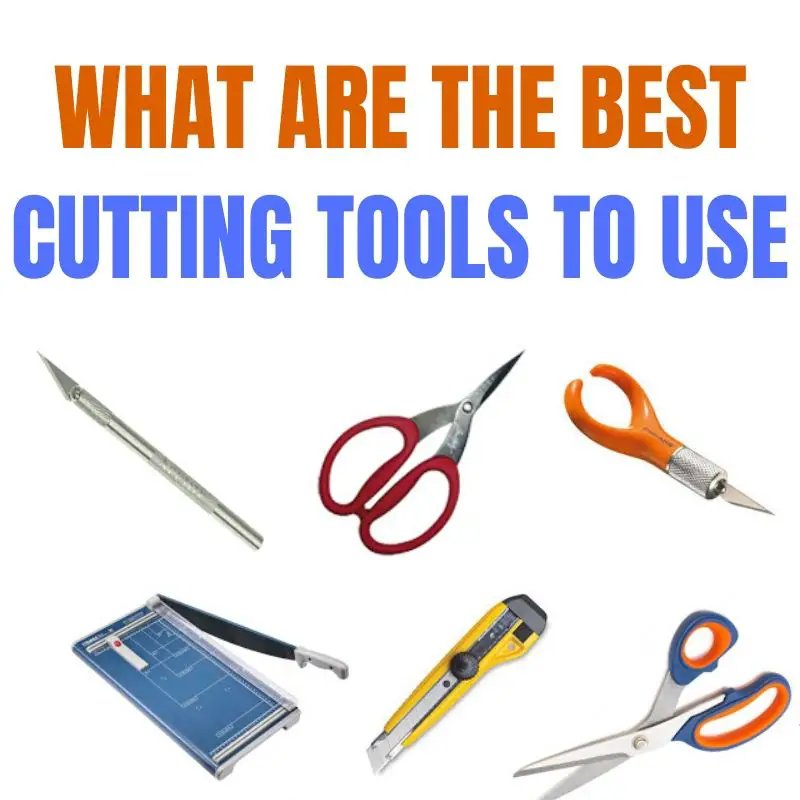 GENERAL PAPER CUTTING TOOLS
When you are faced with a task of cutting a piece of paper you basically have two options: A craft knife or scissors right? Wrong! Because you have different kinds of knives and scissors and trimmers and cutters and the list is almost endless. So How do you know what to use for what?
HOW TO MAKE A STRAIGHT CUT
The best way to cut a straight line is to use a trimmer. It is fast, accurate and easy. I use it whenever I need to cut squares of paper, like a 12x12 page in half or pages of a mini album. However sometimes I use scraps of paper that are not in a square shape or have no shape at all. That makes aligning it on the trimmer impossible or at least too time consuming. So in this case I use a craft knife.

There are two types of knives: utility knife and a craft knife. Which one to use is a personal preference. I feel more comfortable with a craft knife. I feel like my grip is better and my hand is steadier however some people say they can cut more accurately with a X-acto knife. The decision is yours and it's entirely dependent on what type of knife is more comfortable for you.
HOW TO MAKE A NON STRAIGHT CUT
If you're anything like me you are constantly fussy cutting flowers, images,photos etc. If you ask me I'll tell you I use scissors, the big Tim Holtz ones, even for really fussy cutting. But some people will say using a craft knife is much more comfortable and easy. I really want to try the craft finger knife...anybody uses that?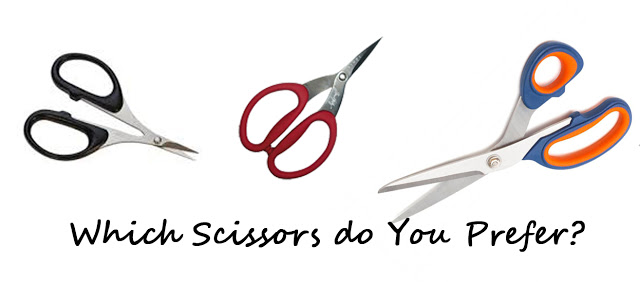 Two important things to remember:
Always use a cutting mat to protect your table.
Use a different pair of scissors for each material. Don't cut paper and fabric with the same scissors. I have managed to ruin both my previous desk and a few scissors because I didn't follow these rules 🙂
Check out the best tips on how to keep your scissors sharp in this post!
PAPER CUTTING TOOLS FOR CRAFTERS
CUTTING MACHINE
A number of different styles of cutting machine are available, including the Silhouette and Circuit, that allow you to cut out custom designs from paper, cardstock, vinyl, specialty paper, and fabrics. With these machines, you can either download pre-made cutting designs or make your own, then allow the machine to do all the intricate cutting for you.
I always talk about getting one of these cutting machines... maybe some day:)
PROS: allows you to cut any shape, amount and size from any paper and customize it to any project.
CONS: expensive and time consuming to use.
A good and cheaper replacement can be the manual die cut machines like the Big Shot that comes in different sizes and designs. To cut shapes in this machine you need to have die cut templates and the cutting boards.

PROS: cost less and still allows you to cut a variety of shapes and customize them to your project.
CONS: You are limited to the templates that you have and to the width and length of the cutting boards.
GUILLOTINE PAPER CUTTER
A perfect cutting tool for cardboard or chipboard. The handle with the blade allows you to have more thrust that cuts through a heavier paper or a stack of papers with no problem.
Here's how to use a guillotine:
Align the paper on the flat base grid according to the desired measurement.
Swing down the lever against the metal base to cut the paper.
PROS: can cut thick materials and stacks of paper.
CONS: large and heavy to carry and you can;t customize cuts or cut only part of the paper.
PAPER TRIMMER
A paper cutter, also known as a paper trimmer, is a tool designed to cut paper at once with a straight edge.
There are two main types of trimmers:
Stationary knife attached to a moving handle that moves up and down a ruler.
Rotary trimmer with a circle knife that rotates while cutting the paper.
WHAT TRIMMER TO USE?
To find the right trimmer for your needs, consider the materials or volume of paper you want to cut. The thicker the paper the larger the knife on the trimmer needs to be. Usually a standard trimmer will be enough for any of our paper crafts.
PROS: accurate, light weight and easy to use. Allows you to cut parts of paper or slits inside papers as well as can be used with a bone folder for scoring.
CONS: larger and less maneuverable than a craft knife or scissors.
ROTARY CUTTER
This tool works with a spinning blade that is similar to a pizza cutter, allowing you to make one long, fluid cut as you roll the tool along a marked path. A rotary cutter works well on fabric or paper but is not very suitable for intricate cuts.
PROS: great for fast and straight and curve cuts on paper and fabric.
CONS: not suitable for fussy cutting and less accurate if you need to cut slits in center of paper.
X-ACTO KNIFE
This knife consists of a small razor-sharp replaceable blade secured inside a pencil-shaped handle. It is used to cut out detailed patterns or designs and used with a ruler it's a great way to cut a straight line. The narrow blade is also perfect for cutting intricate details, such as stencils.
PROS: accurate, light weight and very maneuverable for fussy cutting.
CONS: small grip and needs to replace the entire blade to keep it sharp.
CRAFT KNIFE - MY FAVORITE PAPER CUTTING TOOL
An office and craft knife perfect for cutting paper and chipboard. It is less maneuverable than an X-acto knife so it's less suitable for fussy cutting.
TIPS FOR USING A CRAFT KNIFE
Make sure to keep the knife sharp by regularly removing the tip of the blade. Most accidents happen when using a knife that isn't sharp enough so you have less control of where it goes.
Use the knife with a metal ruler. The sharp blade can cut through a plastic ruler.
Hold the ruler and the knife firmly to avoid accidents.
Don't apply too much pressure when cutting the sharpness of the blade will be enough.
For thicker materials like chipboard run the knife several times until you cut it completely.
PROS: accurate for straight cutting. Remove only tip of the blade to keep sharp.
CONS: dulls rather quickly and less suitable for details or non straight cuts.
SCISSORS
There are many types of scissors and like I said before you should have a different set of scissors for each material. There is one exception to this rule: Tonic Studios Tim Holtz scissors. These are the best scissors you can ask for and I cut all materials with them, including metal and they don't get dull. I recommend using the larger size for regular cutting and the smaller size for fussy cutting.
PROS: very strong scissors that can cut a variety of materials other than paper and not get dull.
CONS: cost more than regular scissors.
CUTTING MAT
To complete the list of paper cutting tools this is as essential as the cutting tools themselves. The cutting mat has a ruler grid to help easily measure the paper and it will protect your desk when cutting with any knife. They are self-healing, which means that slices in the resilient surface will stick back together and seal themselves.
Cutting mats come in various sizes and colors. You can also find cutting mats made from glass which are very durable and transparent.
Sharing is caring!
Save it for later - PIN IT!