Inside: 15 amazing house project ideas like mini albums, cards and wall hangings you must make!
This original post was written in the summer of 2014 when we had gone through a terrible experience of war. Hundreds of rockets were fired on our cities and homes. But we didn't back down or left we stayed and toughed it out. These are our homes and the only place we have on this earth so as bad as it got we endured.
During that time I made a little collection of house theme craft projects I've made through the years but I wanted to update the post because many other fun projects were created since.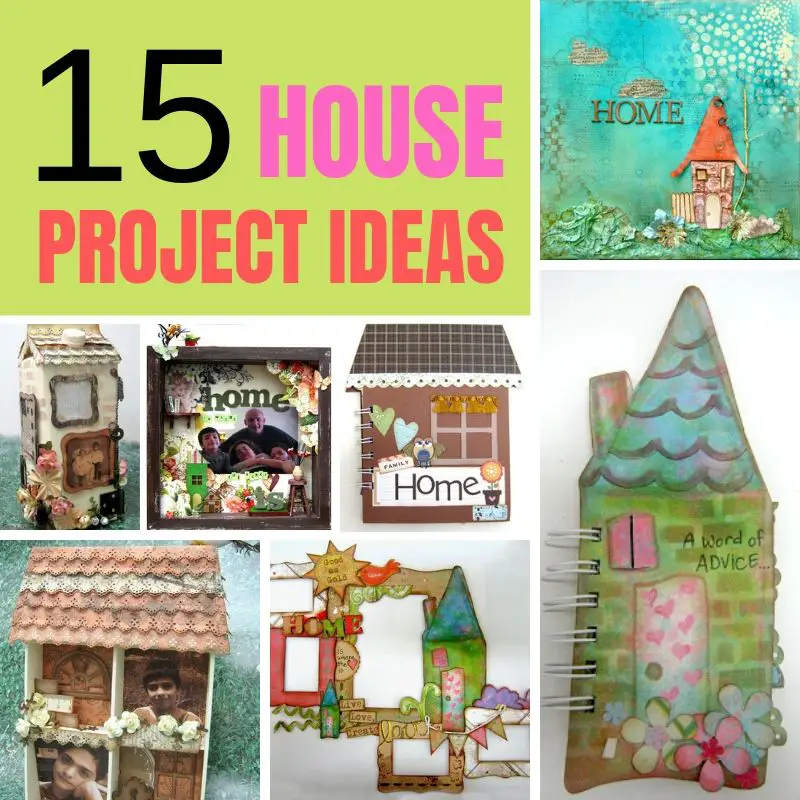 WHY DO WE LOVE HOUSE SHAPE PROJECTS
The shape of a house always reminds us of our home, our family and maybe even our childhood. It's that comfortable and safe feeling That we have when we get home that's why the phrase goes: "home is not a place it's a feeling".
A shape of a house represents all that and that's why house shape projects are so popular... they simply make us feel good!
HOUSE SHAPE PROJECTS - SCRAPBOOK PAGES
These scrapbook pages are not shapes like a house but their main theme and/or focal point are about home.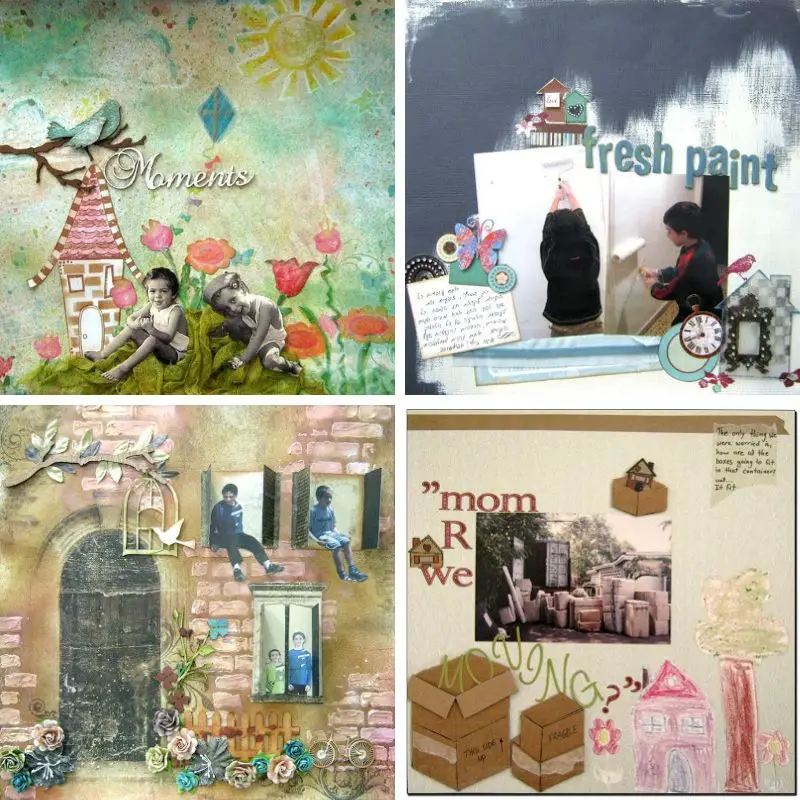 HOUSE SHAPE PROJECT IDEAS - MINI ALBUMS
While scrapbook pages are too big to be made into house shape projects mini albums are perfect for it! It's really fun to make a mini album with house shaped pages for journaling or photos.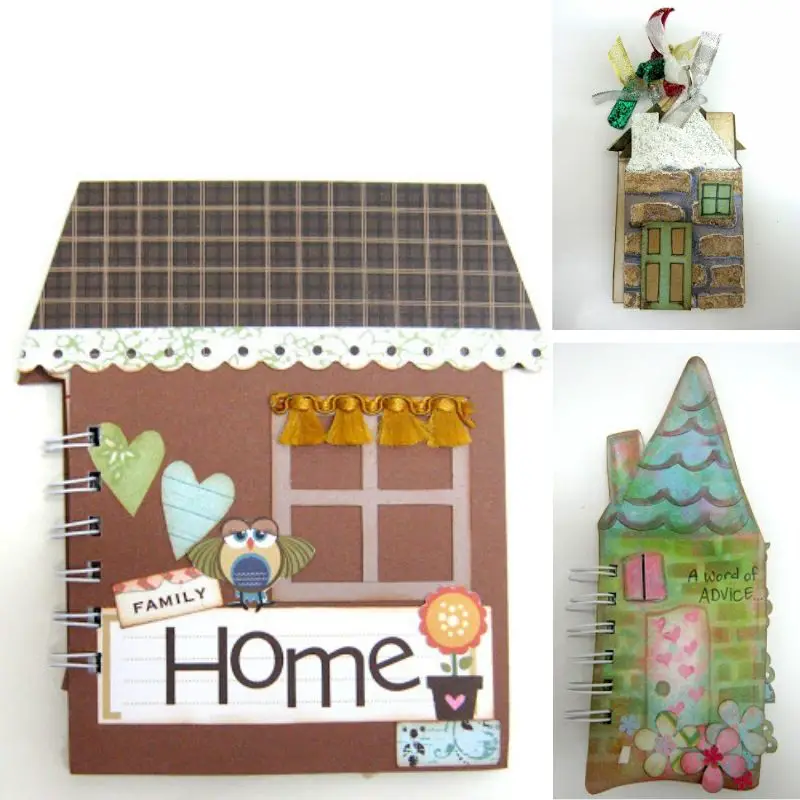 3D AND MIXED MEDIA HOUSE SHAPE PROJECTS
These are my favorite house shape projects to create!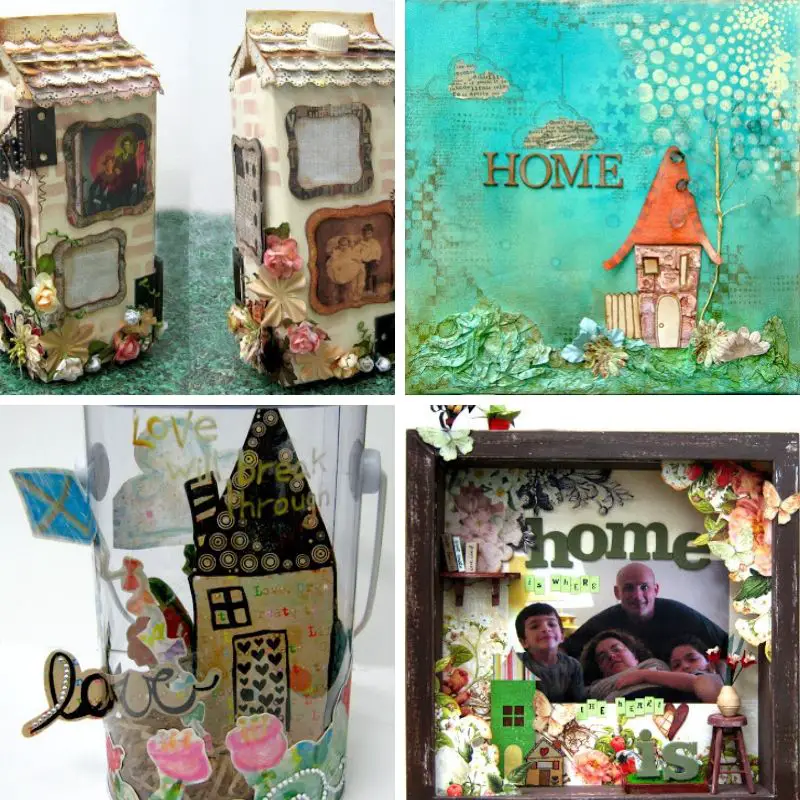 HOUSE PHOTO DISPLAY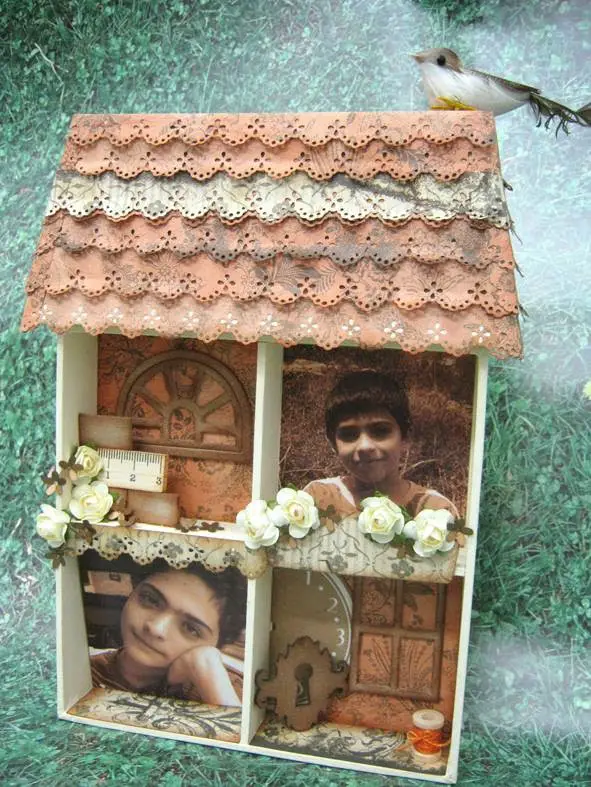 This house shape project is one of my favorite and very easy to make:
Paint a wooden or chipboard shape house shadow box (you can get at the craft store) in your favorite color.
Add the roof tiles with border punched paper strips.
Attach photos inside the shadow box and embellishments to complete the look
I even added a little bird on the roof...
HOUSE FRAMES WALL HANGING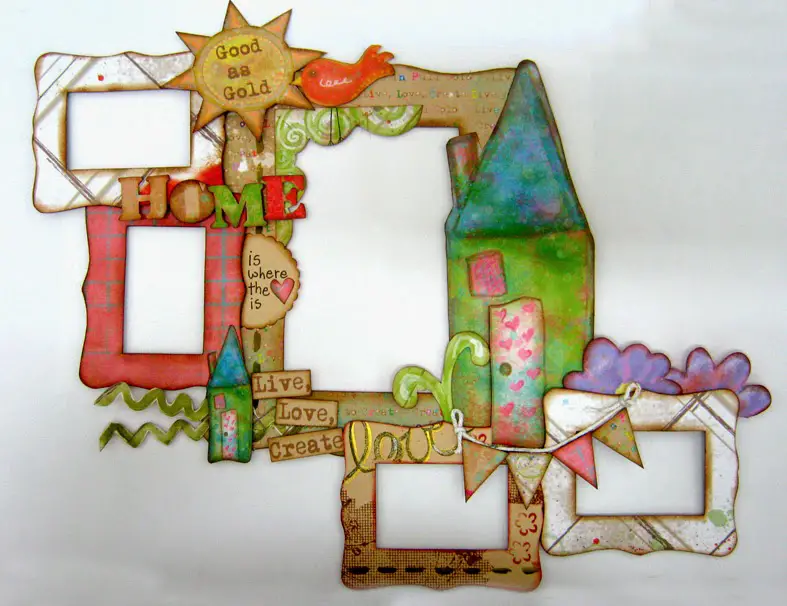 Present your family photos in a beautiful frame clusters with a home theme. It's really easy to make:
Cover chipboard frames with paper.
Attach them to each other to create a cluster.
Embellish with a cut out house and other home theme embellishments
Add photos and hang on your wall
HOUSE SHAPE PROJECTS - CARDS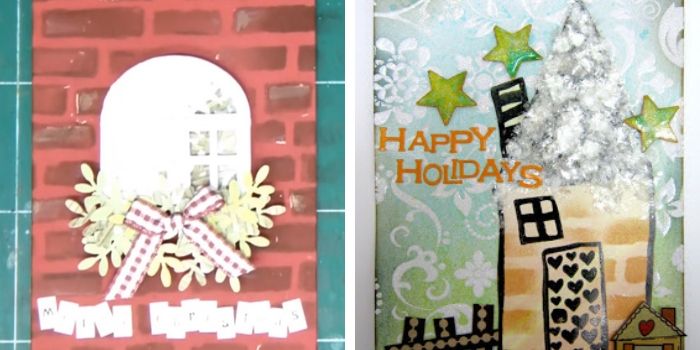 Home is a precious thing and I wish you'll never be in a situation where it'll be in danger...
Save it for later - PIN IT!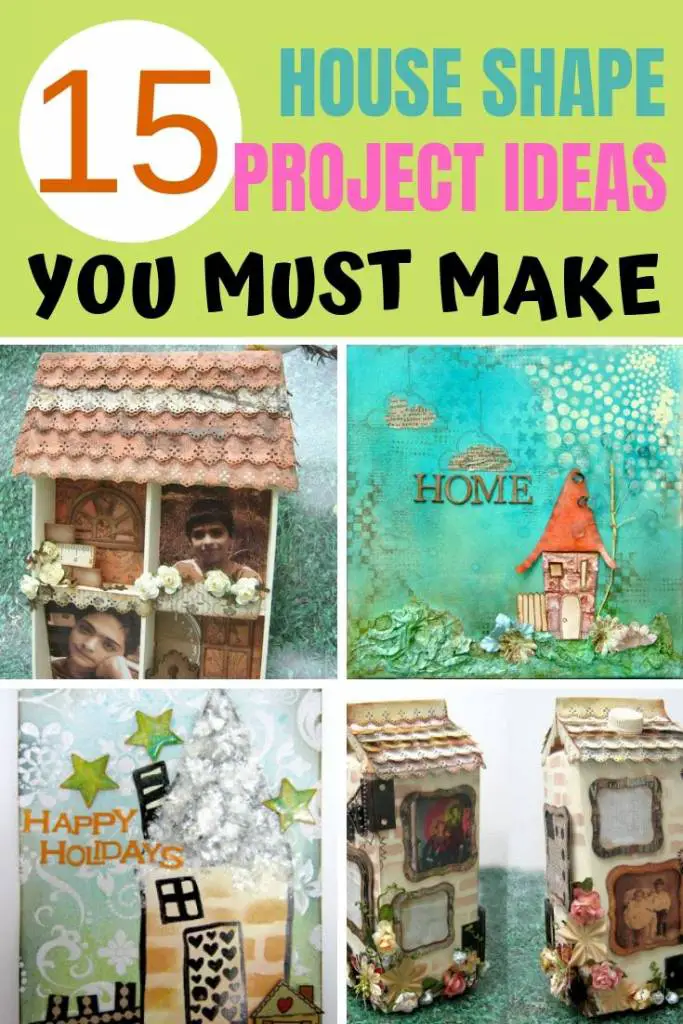 Have fun creating!