Hi dear crafty friends!
Today I want to share with you a really fun project: Tunnel Card Tutorial with Studio 75. This card is easy and fast to create on one hand but has an amazing effect on the other hand.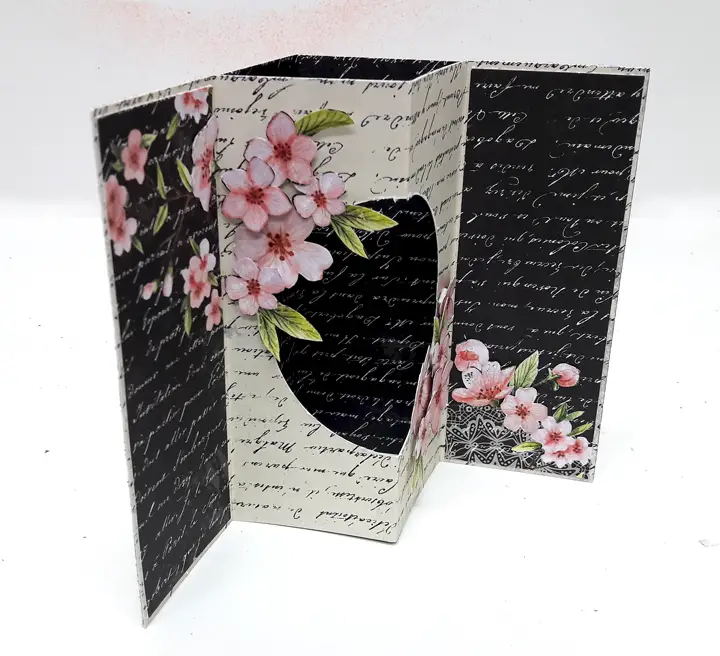 Tunnel Card Tutorial with Studio 75
Start with cutting two 5 1/2" x 8 1/2" double sided cardstock. One piece will be the tunnel and the other piece will be the background. I used the Cherry Blossom paper collection by Studio 75 but you can use any double cardstock you have in your stash!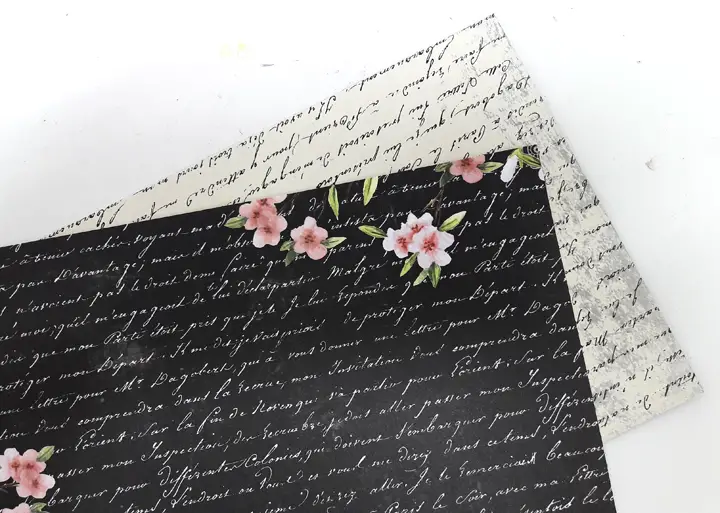 Fold the background piece in half.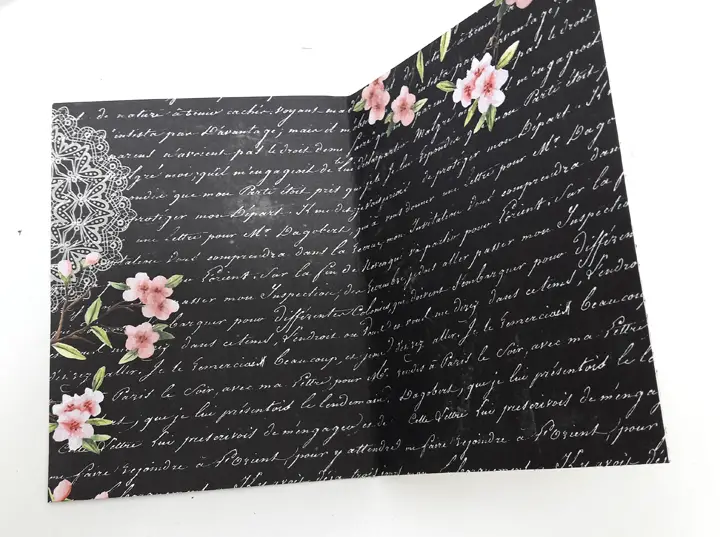 Score the tunnel piece at 2 1/8", 4 1/4" and 6 3/8".
Cut out a circle or a square in the center of the tunnel piece. You can use a die, a circle cutter or even a punch if you want a circle or an oval shape. If you want to cut out a square a 3" x 3" square will be good.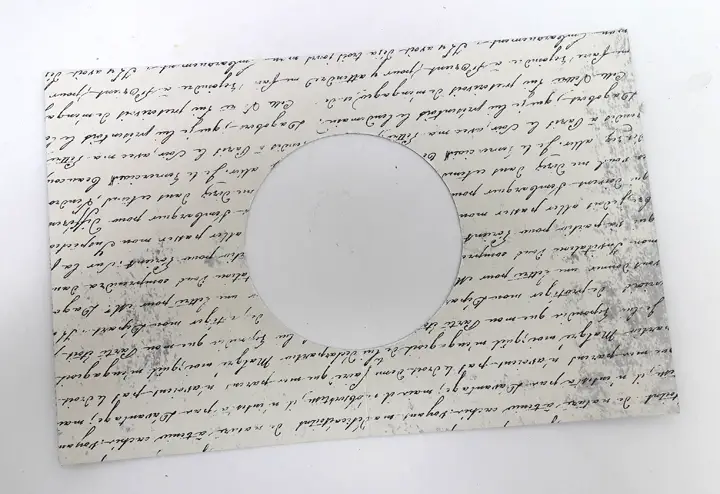 Fold in an accordion shape.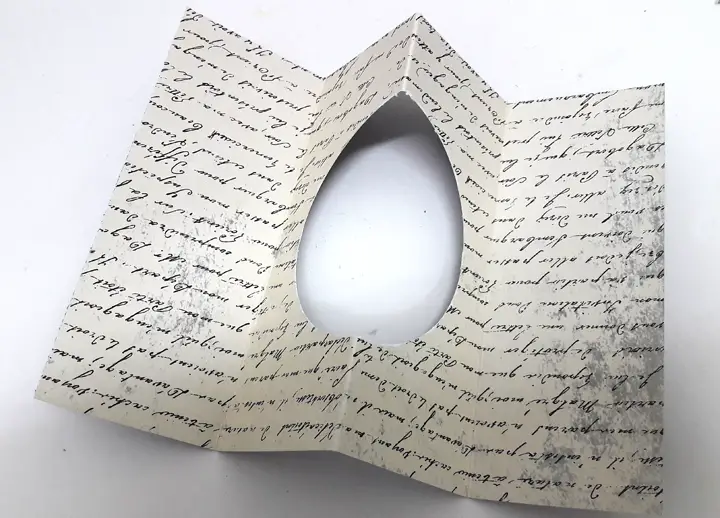 Apply glue to the back side of the tunnel piece and attach to background piece.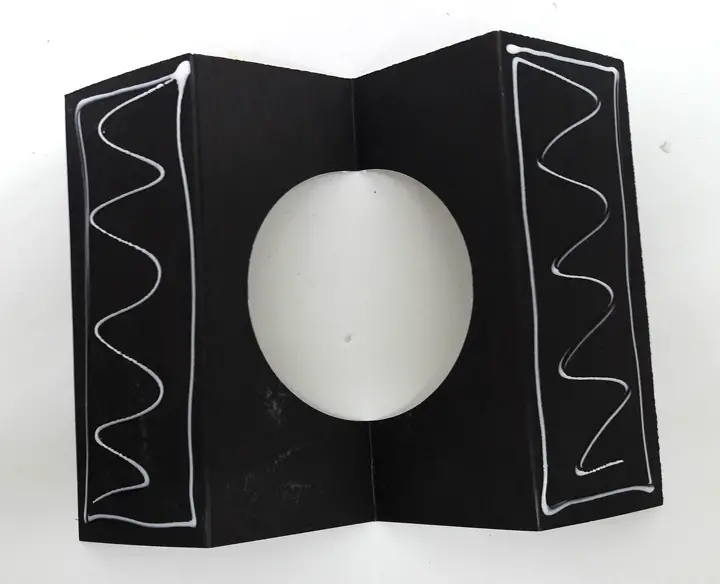 Cut two 2" x 5 3/8" pieces from the same paper you used for the background and attach to front of the card.
Fussy cut flowers or any other image you have on your paper and embellish the card! You can also use cut out shapes, stickers or other embellishments. Just don't make it too bulky so it'll fit inside an envelope.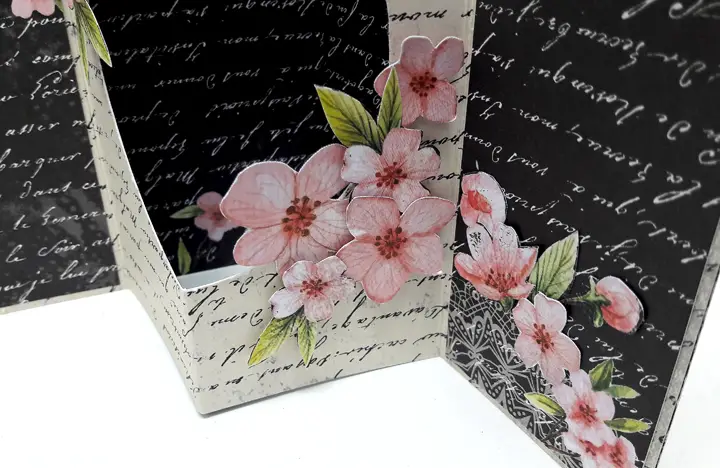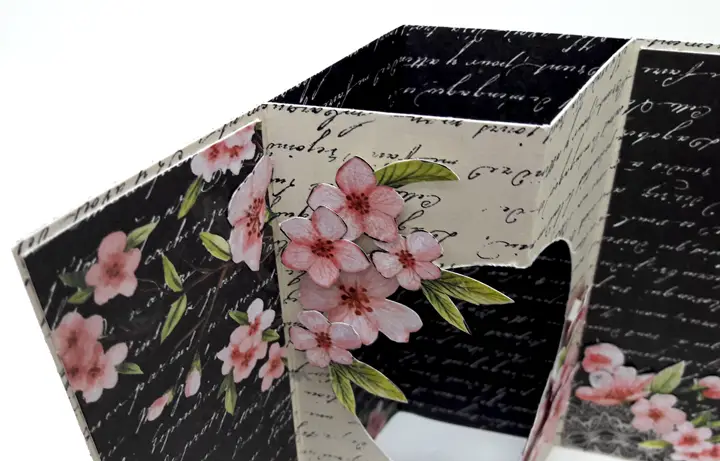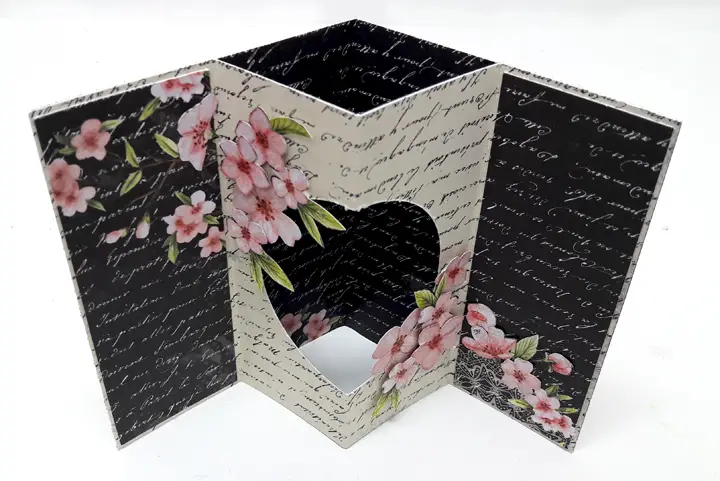 I hope you liked the Tunnel Card Tutorial with Studio 75!
Don't miss out! Keep up with all the crafty goodness by subscribing to the Einat Kessler creative newsletter
Have fun creating!