Inside: how to add a title to any paper craft project in a unique and creative way
Everyone has a name it is the first thing that we are known for. So should any paper craft project. A title is the first thing that you see on a layout, mini album or an art journal page and that is why it's important to take the time and add the right kind of title .
There are many ways to add that title with positive and negative points to each way. Which way to use is up to you but my recommendation is to try as many ways as you can to make things more interesting.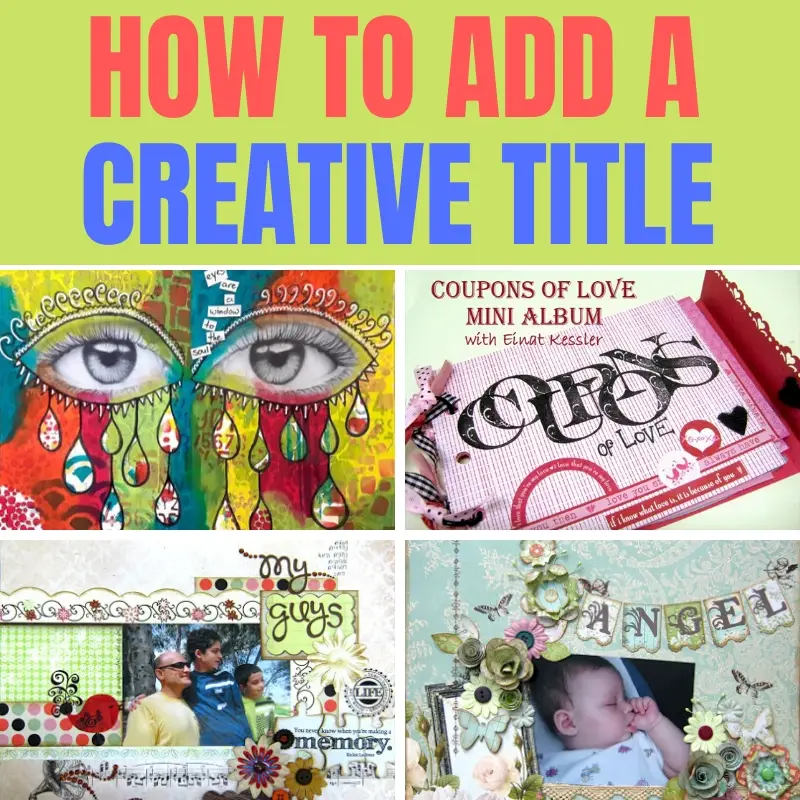 HOW TO ADD A TITLE TO A PAPER CRAFT PROJECT
You can create a title on your paper craft project from almost any material using many types of techniques. Here are my 5 best ways:
UNIQUE TITLE ON YOUR PAPER CRAFT PROJECT
Use a string or twine to "sculpture: the letters of the title.
STRING TITLE:
"Write" the letter with glue.
Attach the twine to the page. Do it letter by letter and allow time to dry.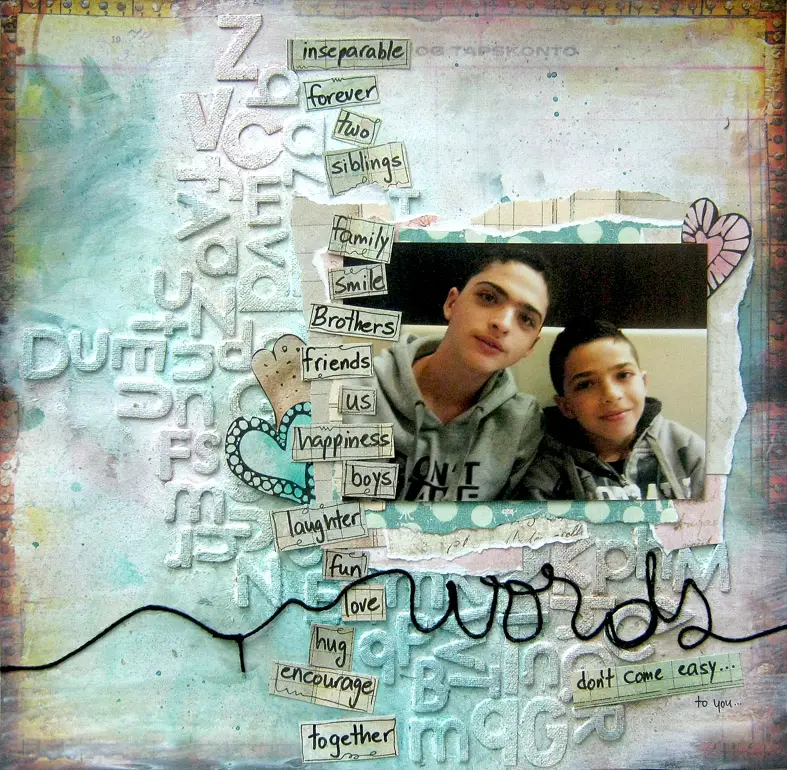 CHIPBOARD LETTERS
The reliable and easiest way is to use chipboard bare or embellished. The great thing about chipboard letters is that you can paint them, emboss them, cover them with glitter or flock, ink them, color them with colored pencils or markers. Basically you can alter them to your needs!
TIPS FOR CHIPBOARD TITLES
Cover the chipboard with color and texture by adding embossing powder, micro beads or rust paste.
Replace one of the letters with another element or letter.
Arrange the letter in an un-even line or even overlapping.

LETTER STICKERS
Letter stickers come in shapes and sizes.
Make titles with letter stickers in these ways:
Use complete titles or letter sets.
Combine different letter stickers to form a title. Mix the size, font and color to make your title more interesting.
Mat the letter stickers to add contrast and dimension.
Create a shadow with a darker or lighter shade.
Add embellishments to the letter stickers like rhinestones or beads.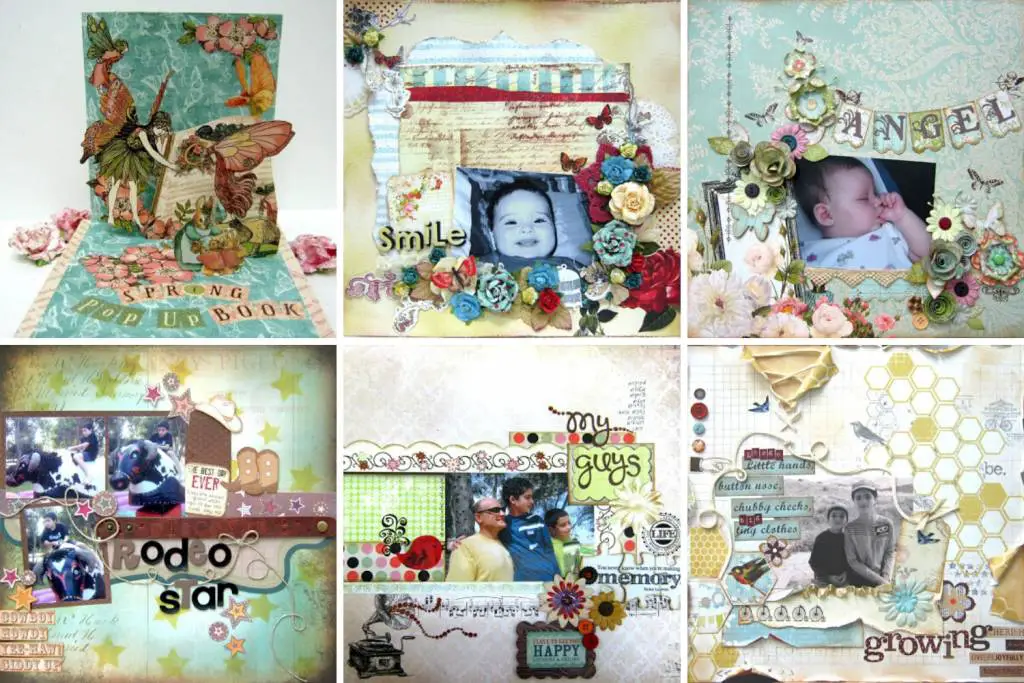 STAMPING
Stamping is a great way to add a title to your paper craft project because it's versatile and can be custom made by you. By using different ink colors and different stamps you can create almost any title you want that matches your project. You can also stamp funky titles by stamping letters in different heights, directions or overlapping.

HANDWRITING
Before you tell me you don't like your handwriting let me tell you that each one of you can hand write your own titles. With a little practice you can reach great results. You can also use stencils and trace the letters. You can even use leftover chipboard letter sheet that all the letters were used as a template to raw the letters.
Ideas for handwritten titles:
Write with your unclear, messy handwriting not even in a title size.
Add a vertical handwritten title.
Cut small pieces of scrap paper and write the words on the paper pieces. Attach them to your paper craft project.
Doodle the letters with embellishments and extra drawing.
Use different tools to write the title: colored pencil. marker, gel pen etc.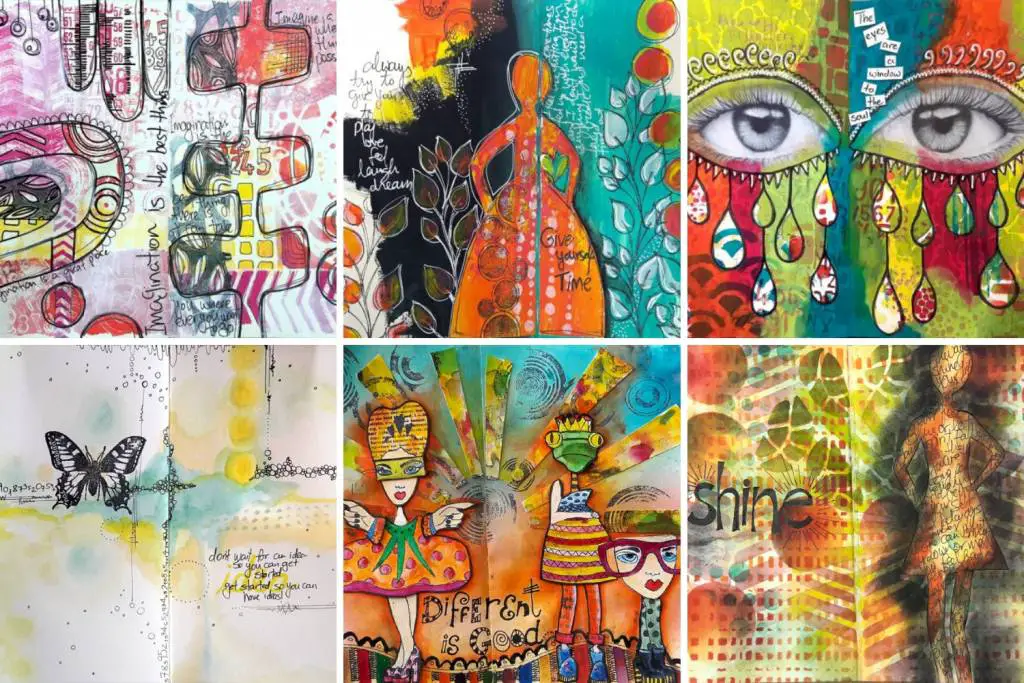 COLLAGE TITLE FOR A PAPER CRAFT PROJECT
Use different materials to create your letters and make a collage title. In this page I created the title from metal pieces and plastic pieces all related to a clock theme to communicate the time aspect of the title.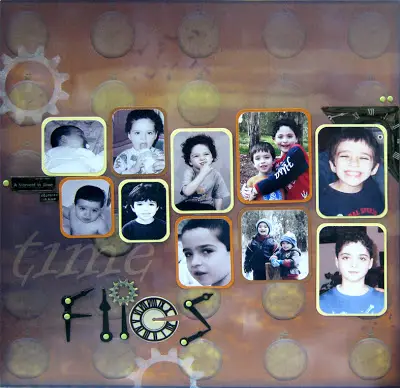 JOURNALING CARDS
Add printed and ready made journaling cards as a title to your scrapbook page, mini album or art journal page.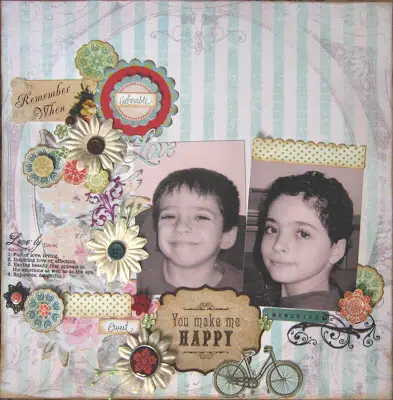 For more creative title ideas check out these:
30 Art Journal Tutorials eBook where you'll get step by step tutorials how to make art journal pages complete with detailed instructions, photos and creative tips for techniques and titles.
45 Scrapbook Page Ideas eBook with more than 40 inspiring tutorials to make amazing scrapbook pages with details sketches, photos and tips and tricks to make each layout look unique and fantastic!
Here are some tools to make creative titles on your craft paper projects, scrapbook pages and art journal pages:
Sharing is caring!
PIN IT!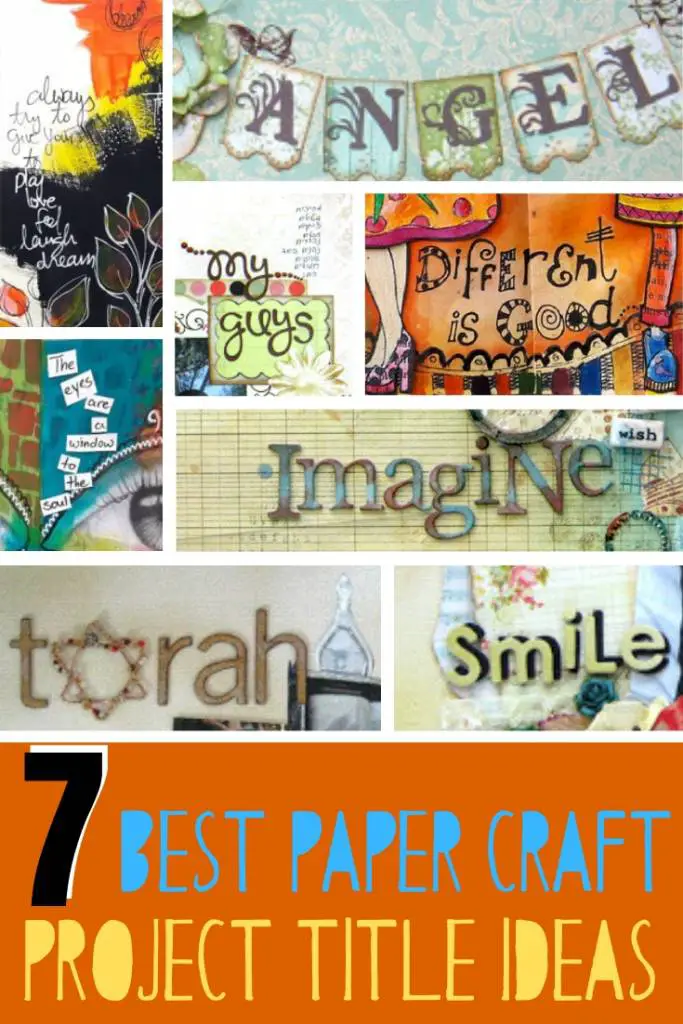 Have fun creating!