Hi dear crafty friends!
Today I want to share my new interactive mini album: Adventure is Just a Page Away Mini Album! This is a really easy and fun mini album to create and not only there is a step by step video tutorial but there is also a complete kit with all the supplies I used that you can get at Photographs and Memories!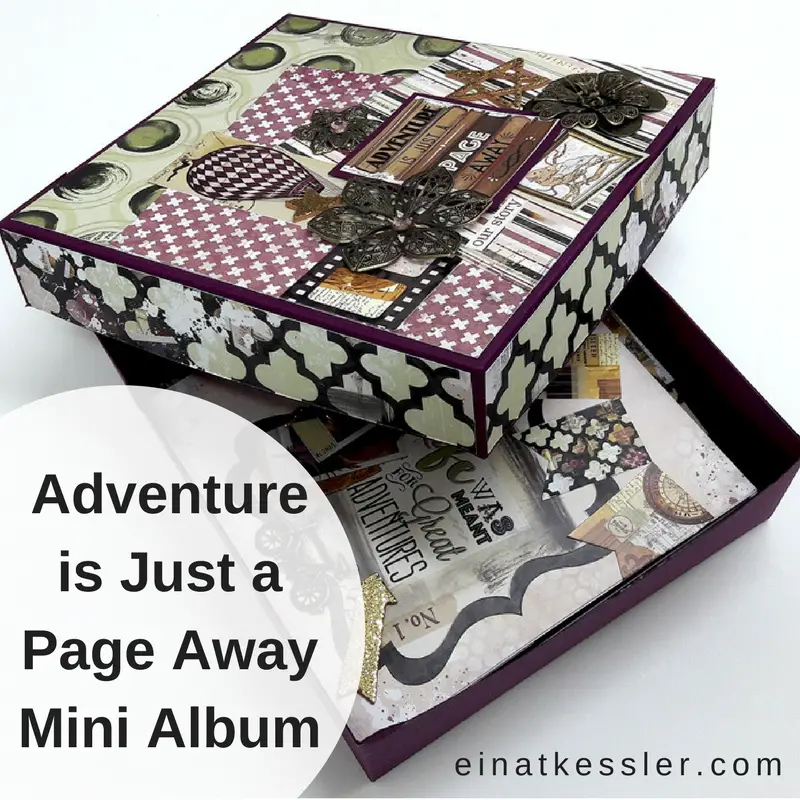 Adventure is Just a Page Away Mini Album
I made this mini album with the Beautiful Dreamer collection by Bo Bunny. I have to say I have not been a fan of their recent collections but this one is really pretty, even though it has lots of pinks and purples in it. The mini album also comes with a beautiful box that you can store it in. The instructions for building the box also appear in the video. So basically you get two projects for the "price" of one!
The mini album is full of interactive mechanisms that will increase the space for photos and journaling. I tried not to go over board with the interactive stuff, but you know me... sometimes I just can't help my self.
Check out the full step by step video tutorial! You'll be able to build this mini album and box on your own using the supplies that you have in your stash! The look and the embellishments are all up to you so you can change them according to the theme you want to give the mini album. You can also change the order of the mechanisms and make it your own!!
Have you Joined the VIP Room? Where every month you'll get new class grade video tutorials, be the first to hear about new products and get access to printables, patterns, have more chances to win fabulous giveaways and much, much more!
Don't miss out! Keep up with all the crafty goodness by subscribing to the Einat Kessler creative newsletter
Have fun creating!