If until now you were not sure about mixed media, or a little scared to create an art journal page or even a canvas for whatever reason I assure you this series will open your mind and set your creativity free with no fear! Altered Mixed Media Playing Cards - 52 Mixed media Techniques! is the ultimate series to start and master mixed media techniques.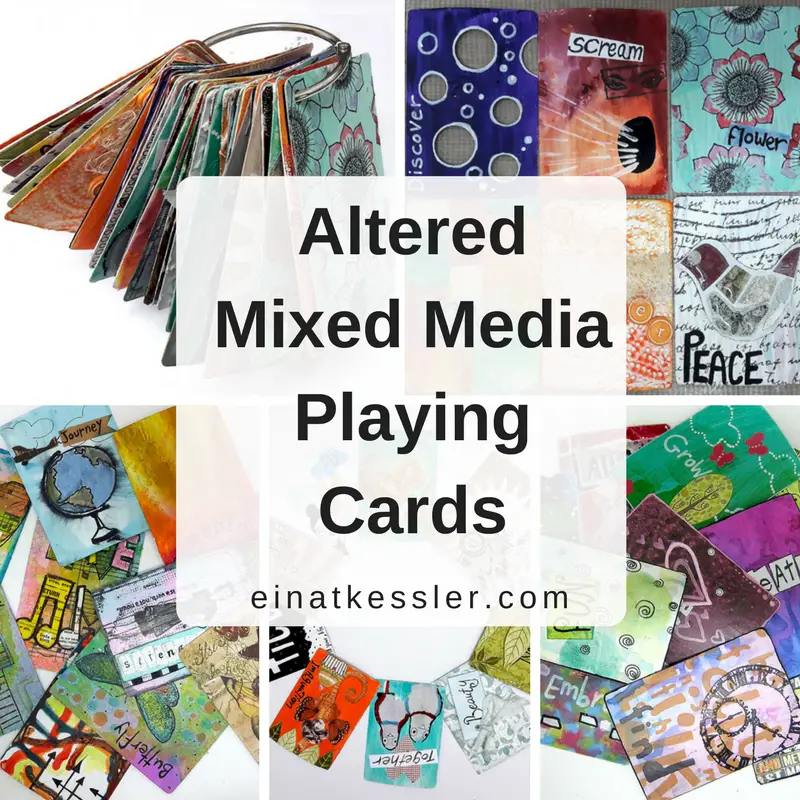 Altered Mixed Media Playing Cards
There are 52 cards in every deck and we'll alter each card with a different technique or material, some you might know or tried, but many will be new and definitely exciting! Playing cards are the perfect surface for mixed media. They are small and as simple as it sounds this makes them the ideal mixed media surface. They're less intimidating, easily managed and making mistakes is much doable.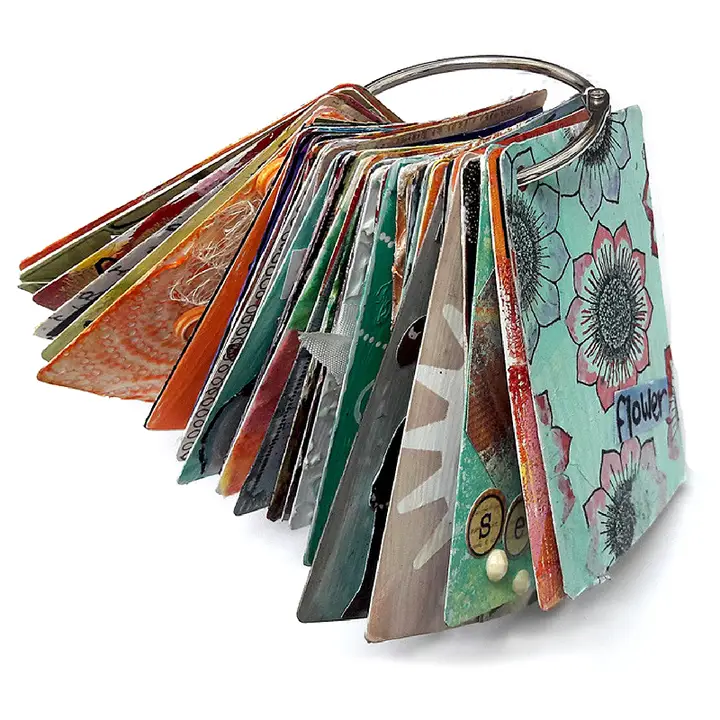 I wrote a blog post about 52 happy words and created my list of words. These 52 words will be the focal point of the 52 altered cards. We'll create different backgrounds and elements on each cards finishing each card with that one special word. You are welcome to use my words but I encourage you to create your own list. We'll work in sets of 10 cards on each video. All the cards will be bound with a ring and we'll have a collection of inspiring words and a technique book all in one!
Here are video tutorials for eight of the cards:
The full Altered Mixed Media Playing Cards series has 5 parts and is available for VIP Room members only. If you want to learn new mixed media techniques, experiment with new supplies and materials and master the art of mixed media altering then join the VIP Room today! You'll have access to all five parts of the series and you can learn in your own pace. Once you have access to the VIP Room you'll be able to watch all the other workshop grade video tutorials, participate in all the giveaways,get monthly freebies and be a part of the best creative club! Join today!
Don't miss out! Keep up with all the crafty goodness by subscribing to the Einat Kessler creative newsletter
Have fun creating!