Today I'm sharing a photo tutorial on the last page spread in my art journal. This Art Journal Page: Eyes came out really colorful and it was a lot of fun creating it. If you think I drew these eyes well you would be wrong... I printed them.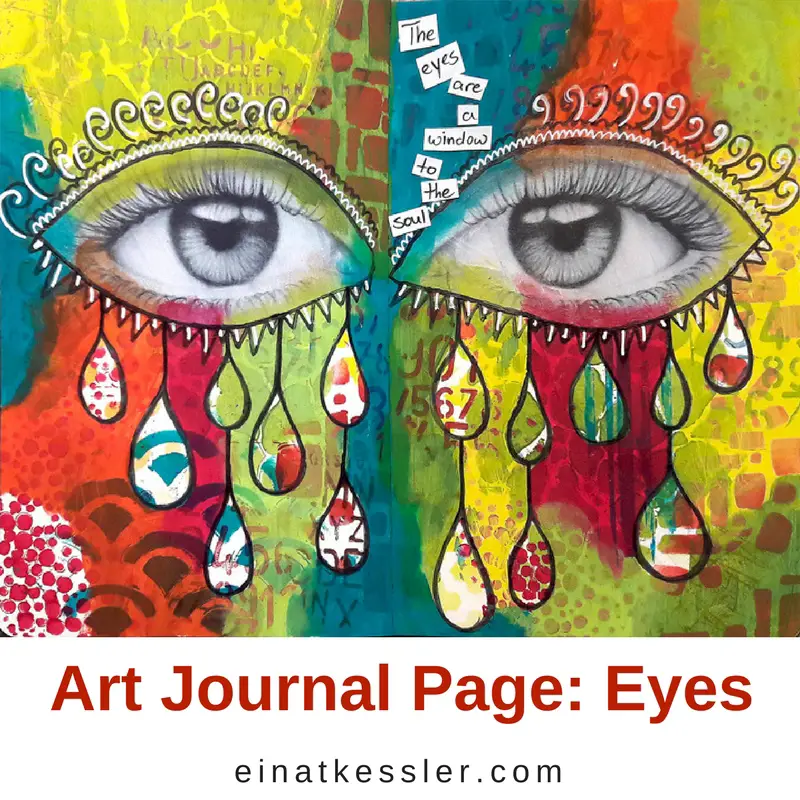 Art Journal Page: Eyes
First I started like I always do. For this page I used a lot of acrylic paints and different patterns of stencils to create a colorful pattern on the page. I try to use small and large patterns with contrasting colors. This way it comes out looking like a big mess but this is how it's supposed to look. To add even more images that are too small for stencils I use stamps with different colors of ink. Make sure to use permanent ink so it will not react with the paint later.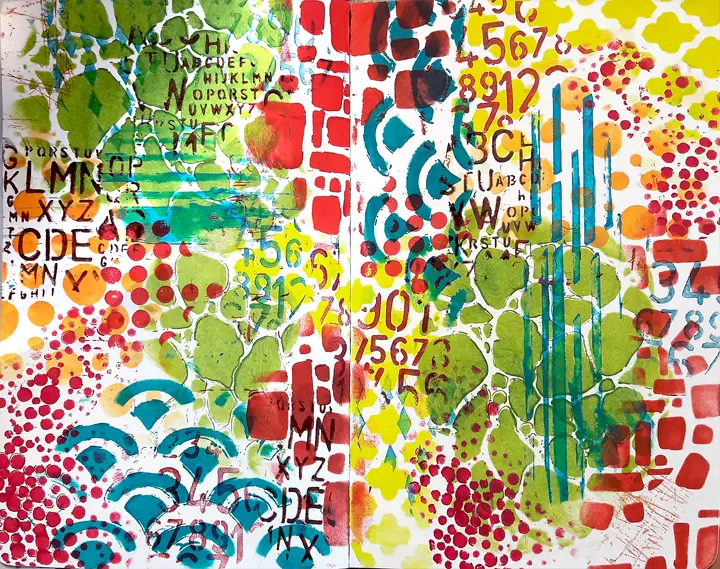 Next I glued the eyes with gel medium. After that I drew the tears with a pencil and painted around them. I used a small brush to make sure I'll paint in the lines. These are the same paints I used with the stencils. I didn't paint a thick layer so the pattern is still slightly visible.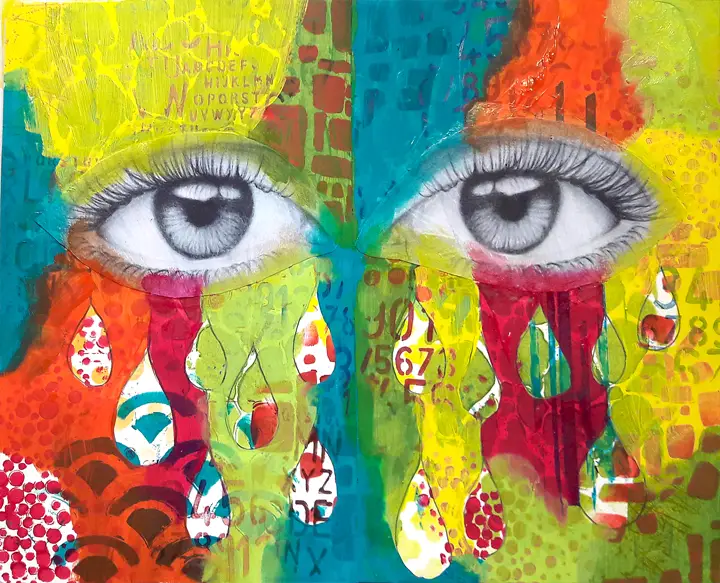 Finally I drew the tears lines again with a black pen and added some doodling around the eyes. I added the quote to the page on little pieces of white paper.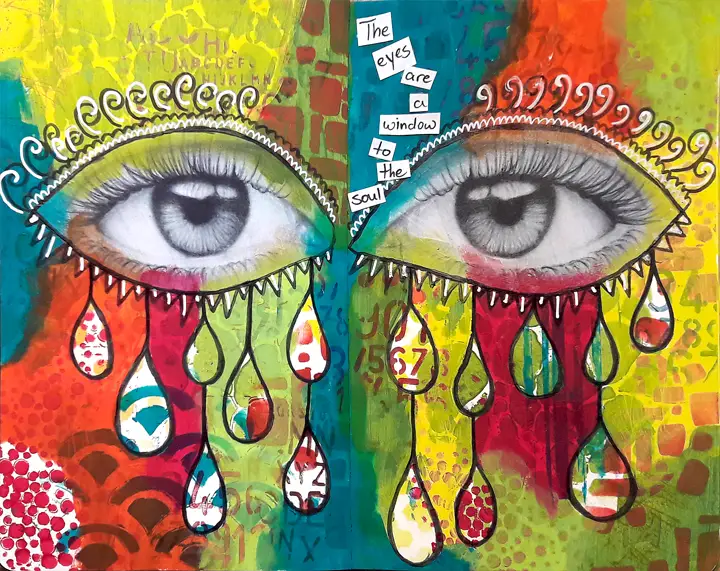 I'm really happy with this page and I think it's a great finish to my art journal!
Where are you on your art journal?
Join the VIP Room where every month you'll get new class grade video tutorials, be the first to hear about new products and get access to printables, patterns, have more chances to win fabulous giveaways and much, much more!
Don't miss out! Keep up with all the crafty goodness by subscribing to the Einat Kessler creative newsletter
Have fun creating!