Hi dear crafty friends!
The boxes just keep on coming! Today I want to share a Hexagon Box Tutorial I created for Studio 75 with the beautiful Violet Love paper collection. Their paper is perfect for creating boxes because it's heavy enough to carry the weight.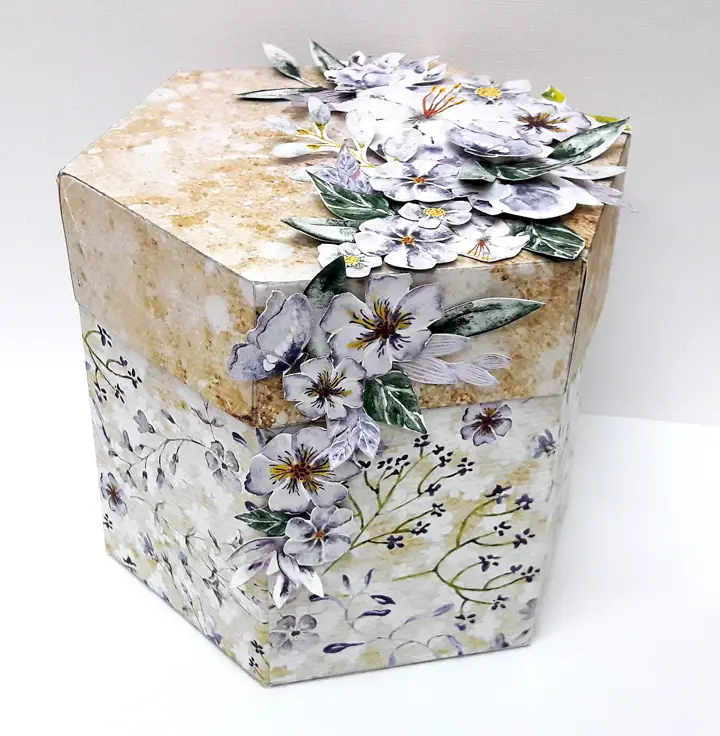 Hexagon Box Tutorial
Start with two pieces of 12x6 double sided cardstock. Score them horizontally at 3, 6 and 9. Turn the paper and score vertically at 5.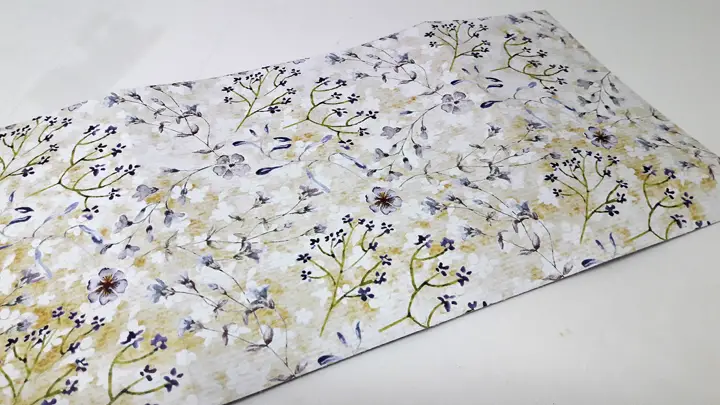 Cut on the four score lines until the horizontal score line to create tabs.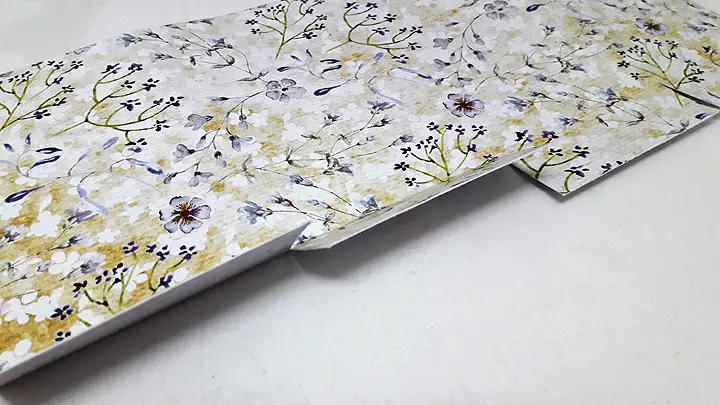 Fold all the score lines. Apply glue on one of the squares on the edge of the paper.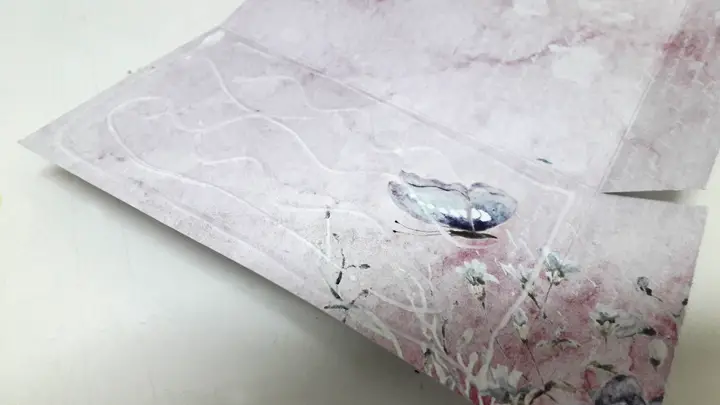 Attach the two pieces of paper by overlapping the two edge squares.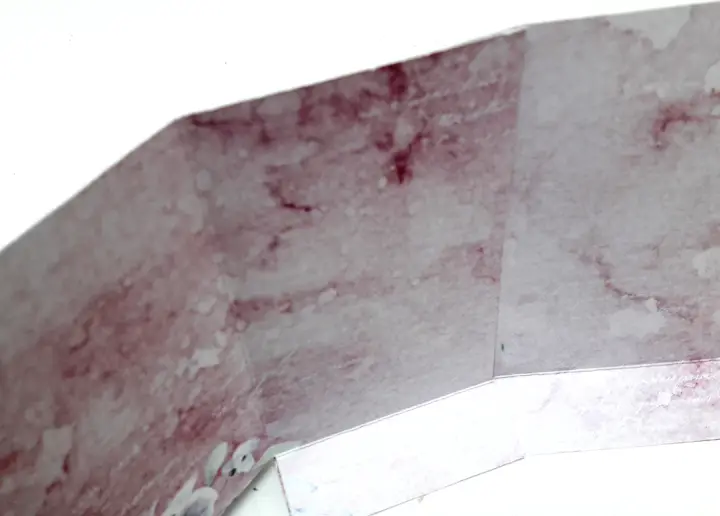 Repeat on the other side to create the box.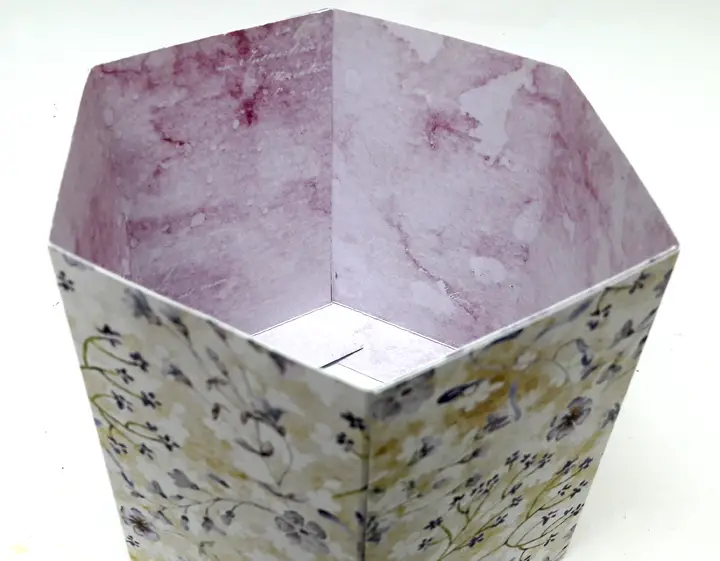 Place the box on a 12x12 paper and trace the hexagon shape with a pencil. Cut it out.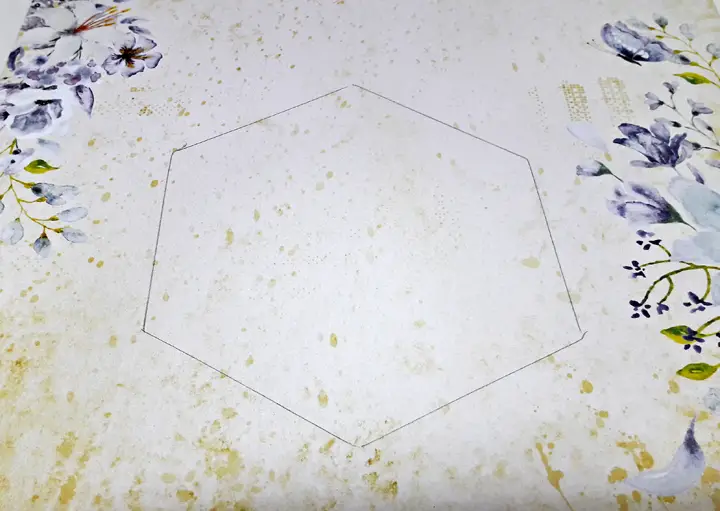 Apply glue on bottom of tabs.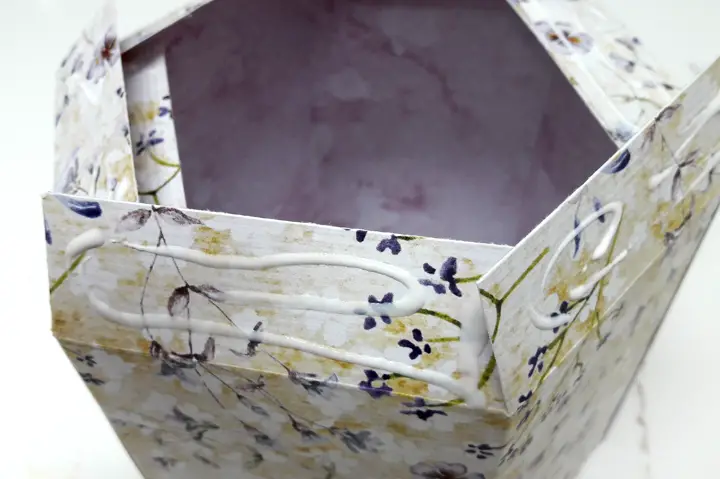 Attach the hexagon shape to the bottom of box.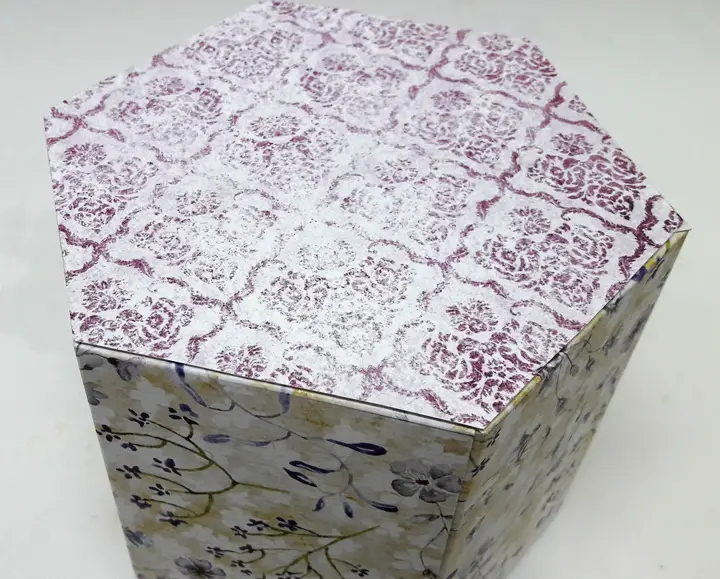 To create the lid of the box trace the hexagon box on a 12x12 paper. Add 1 1/2" to around the traced hexagon and cut on the outer line.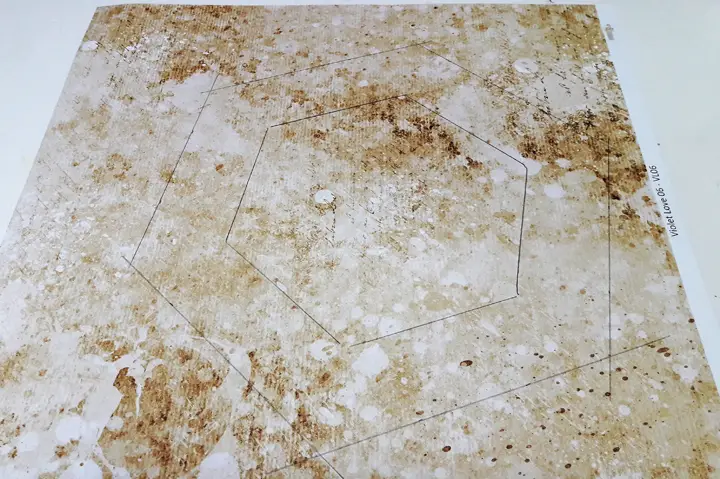 Use a ruler to draw vertical lines on both sides of each corner. The lines should be in a 90 degrees relative to the hexagon pencil line.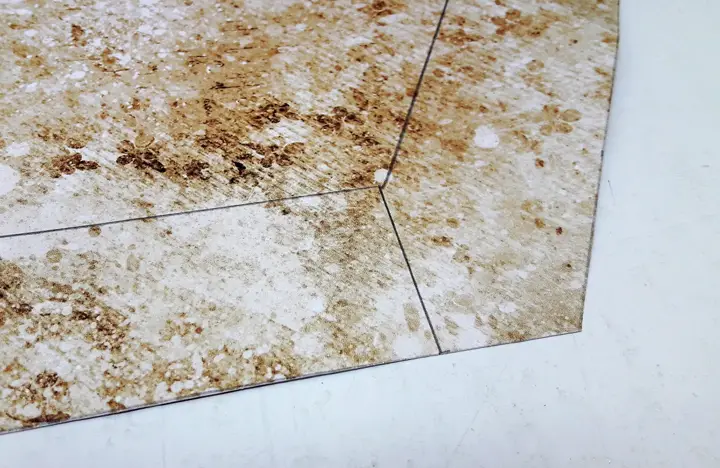 Draw a diagonal line from the corner to the edge corner.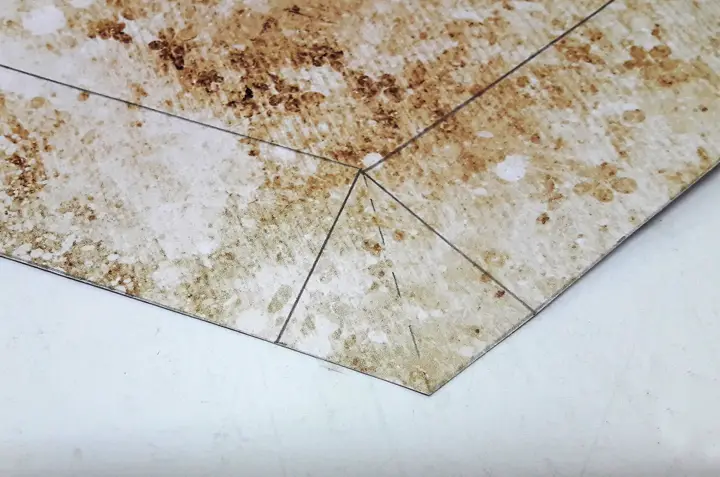 Cut out right triangle. Fold on the left line.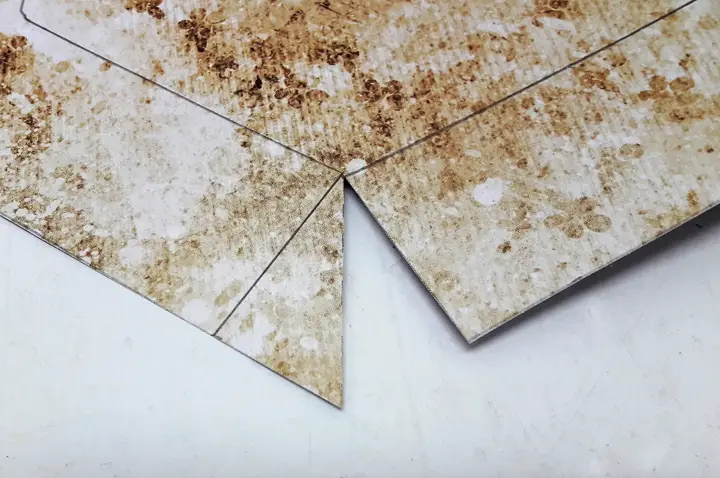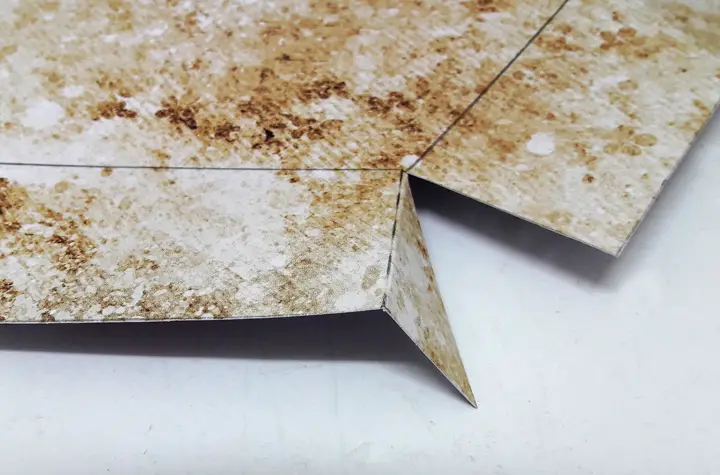 Fold all pencil lines. Apply glue on left triangle.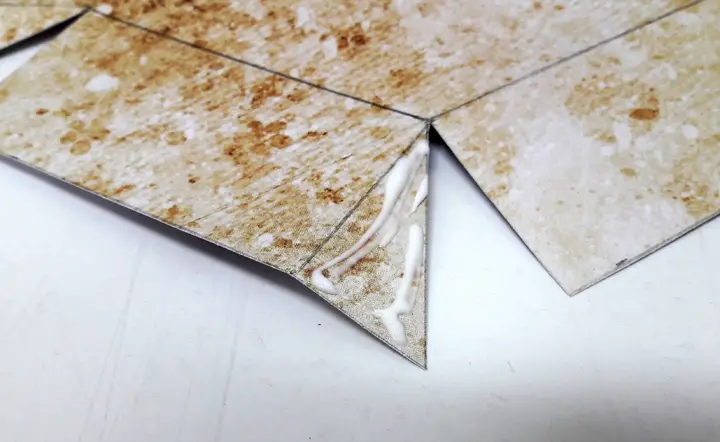 Attach triangle to inside of the lid flap. Repeat on all corners to create the lid.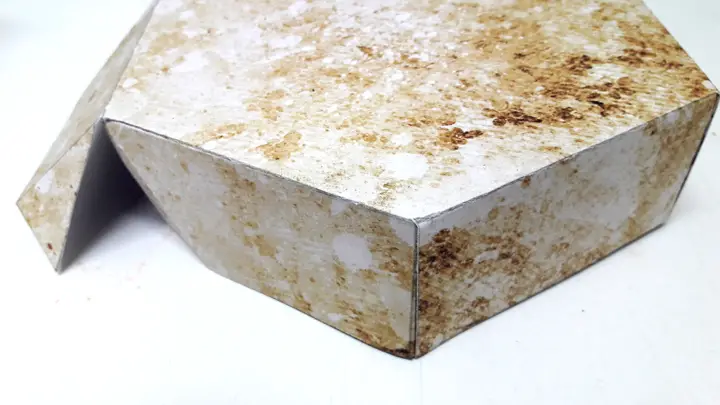 Your box is ready! Now all you need is to embellish it!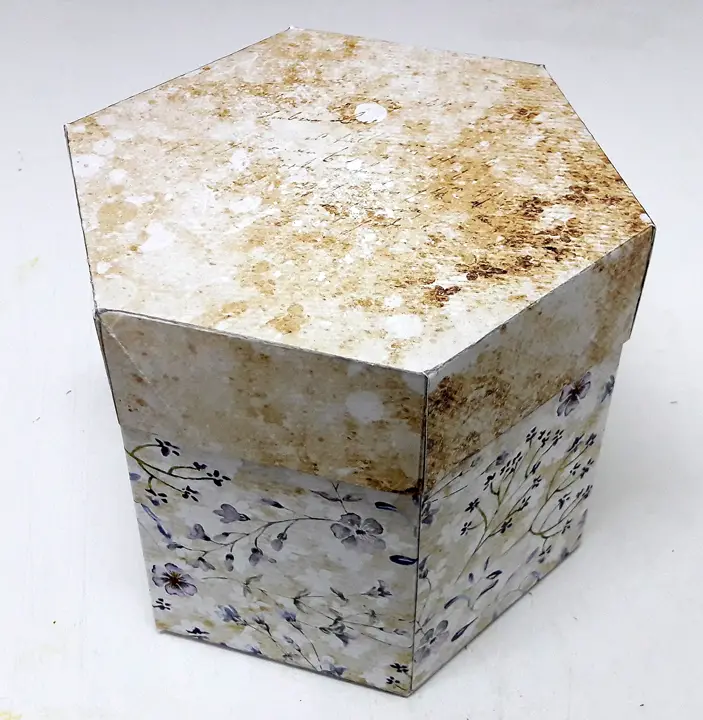 I fussy cut lots of leafs and flowers from the pattern paper and attached them with foam tape to the lid and the side of the box.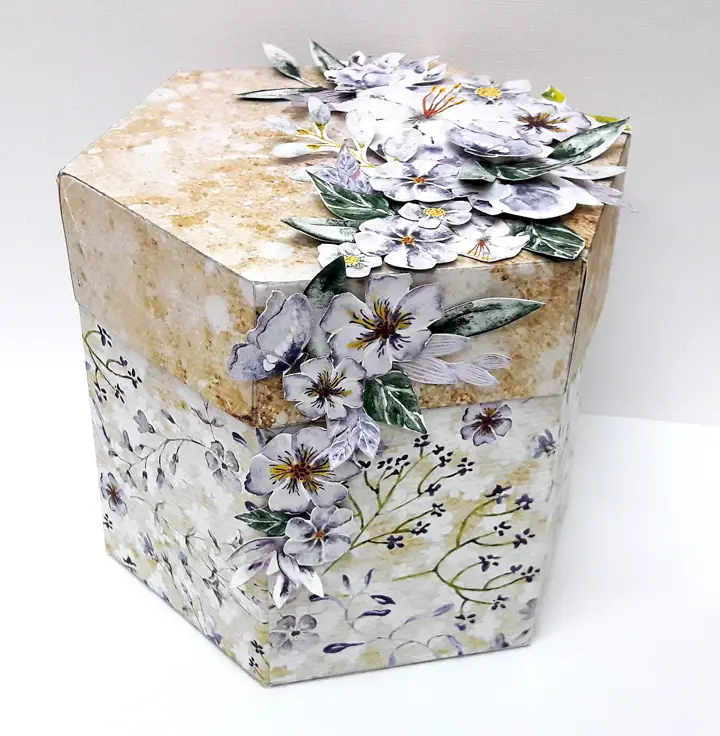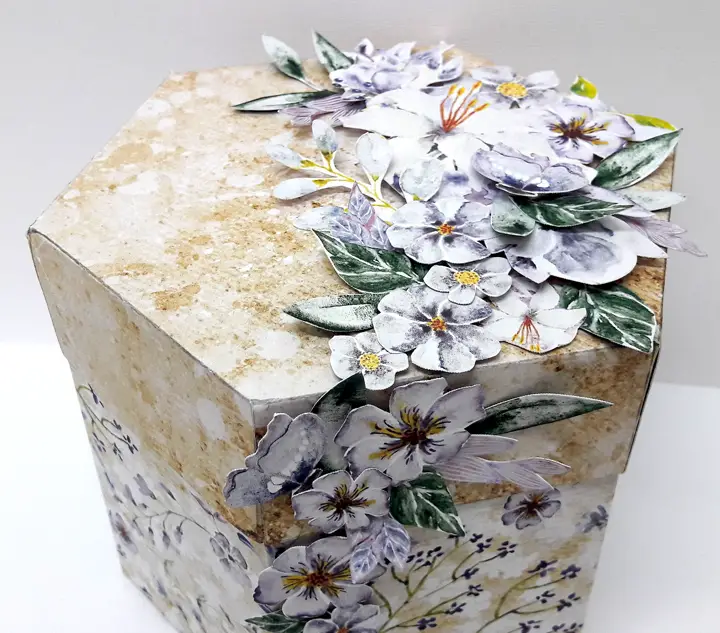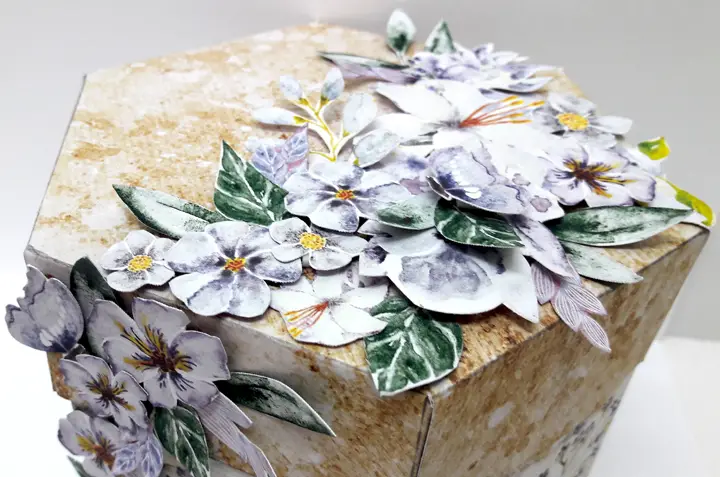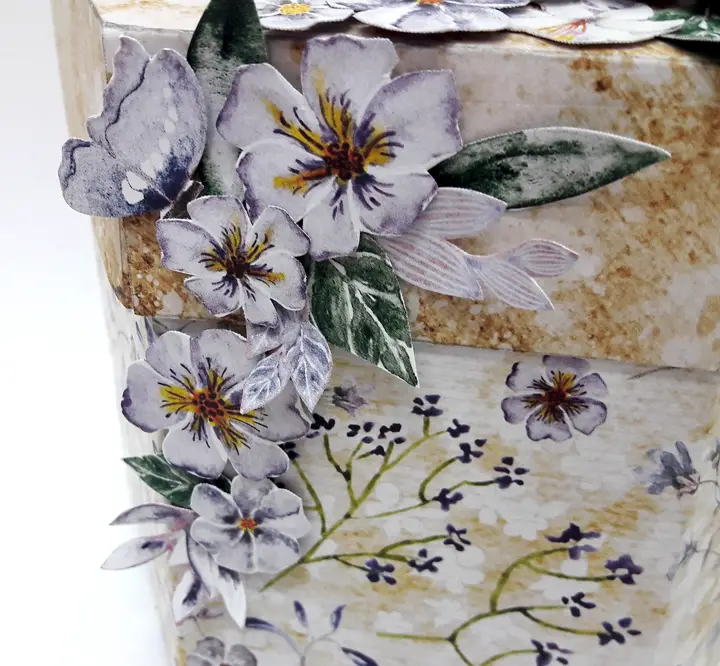 I hope you liked the Hexagon Box Tutorial and that you'll give it a try. Who knows... maybe you'll get the box bug like I do!
Don't miss out! Keep up with all the crafty goodness by subscribing to the Einat Kessler creative newsletter
Have fun creating!