Inside: super easy way to make a paper hexagon box complete with step by step photos.
You already know I love boxes. I don't just like them, I'm kind of obsessed with them. So much so I hardly ever throw a box away and not only do I have A LOT of empty boxes I also keep making them!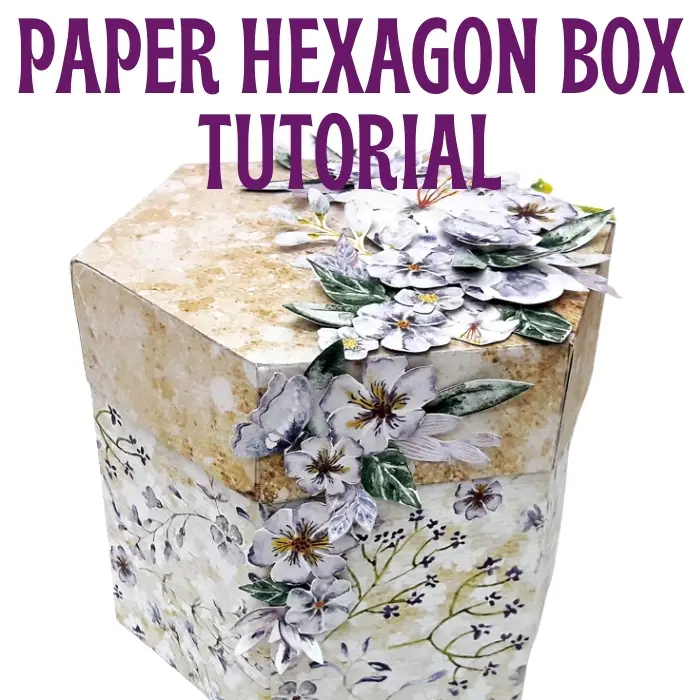 WHY MAKE YOUR OWN PAPER BOXES
Boxes are a great way to keep things organized in every room in your house especially in your craft room.
When you make your own paper boxes you can decide their size, color and structure.
It's a great way to be creative but also make useful craft projects.
Paper boxes are perfect for DIY gifts and/ or gift wraps.
DIY PAPER BOX WITH A UNIQUE SHAPE
When we think about making boxes we usually think about a square or rectangle shaped boxes. However you can make boxes with more challenging shapes that will be more unique and special.
A box from only one piece of cardstock
HEXAGON BOX STEP BY STEP TUTORIAL
Start with two pieces of 12x6 double sided cardstock. Score them horizontally at 3, 6 and 9. Turn the paper and score vertically at 5.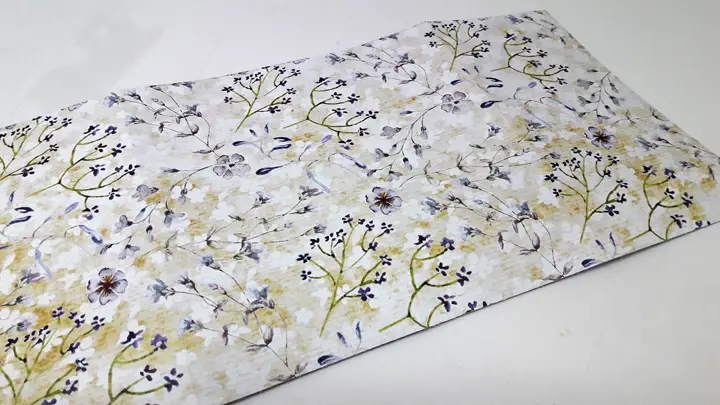 Cut on the four score lines until the horizontal score line to create tabs.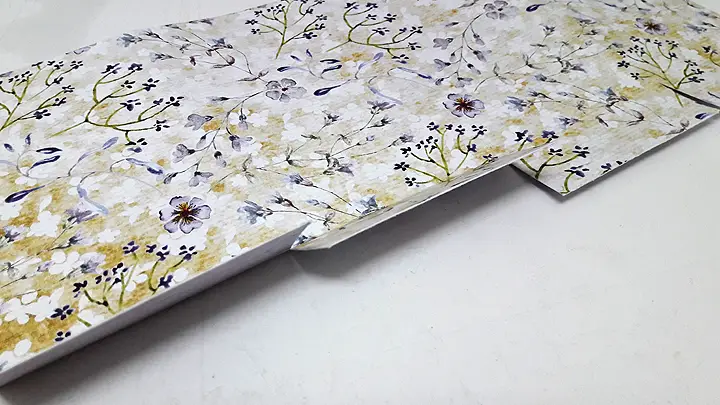 Fold all the score lines. Apply glue on one of the squares on the edge of the paper.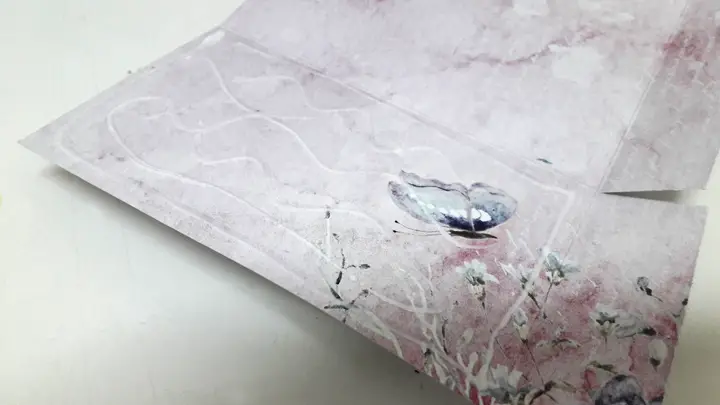 Attach the two pieces of paper by overlapping the two edge squares.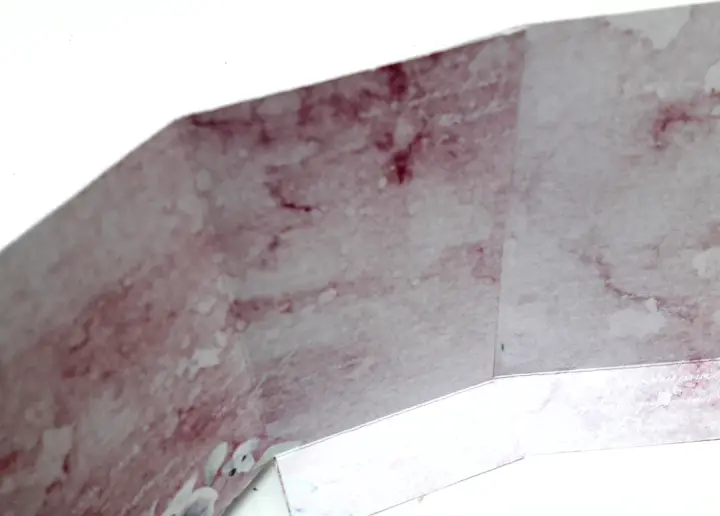 Repeat on the other side to create the box.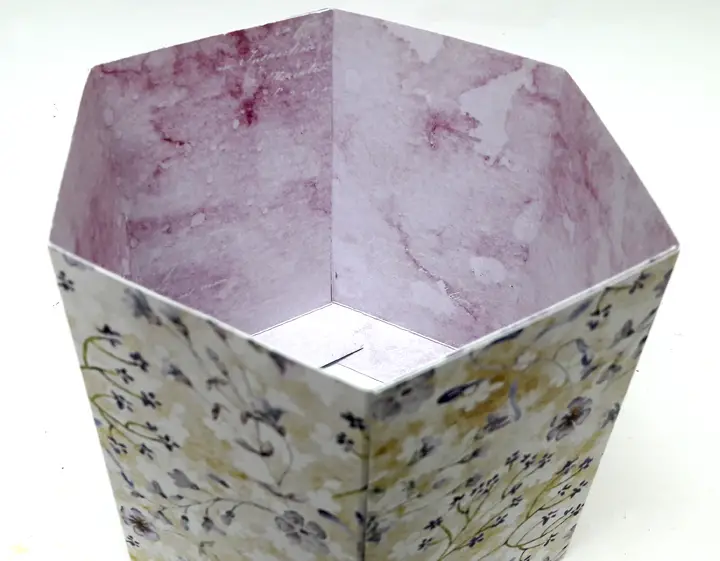 Place the box on a 12x12 paper and trace the hexagon shape with a pencil. Cut it out.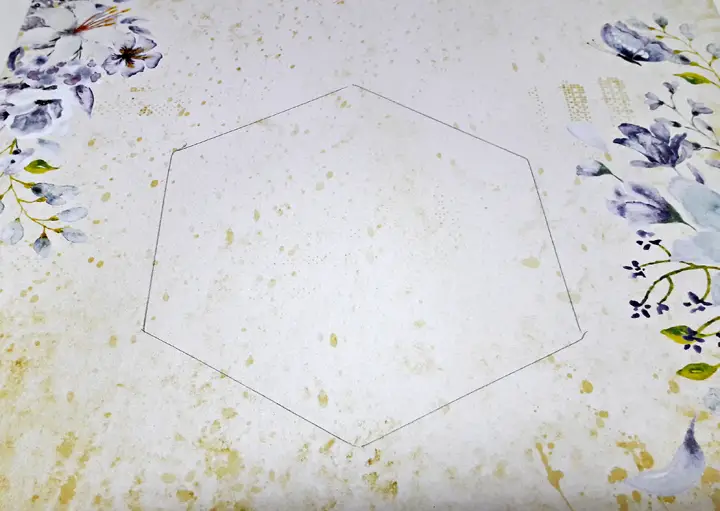 Apply glue on bottom of tabs.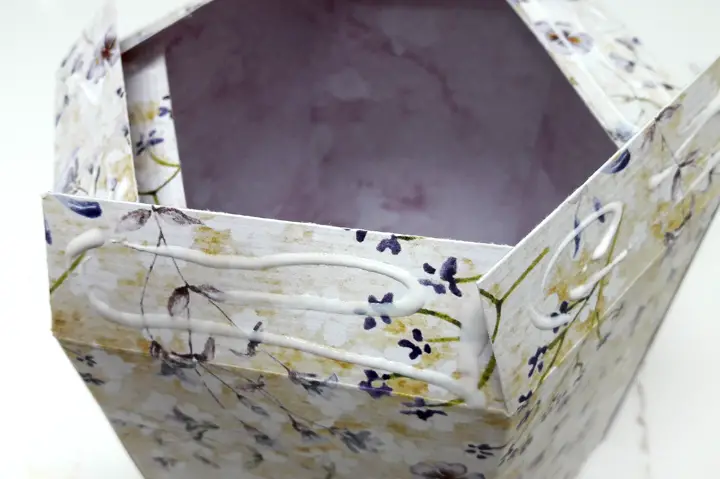 Attach the hexagon shape to the bottom of box.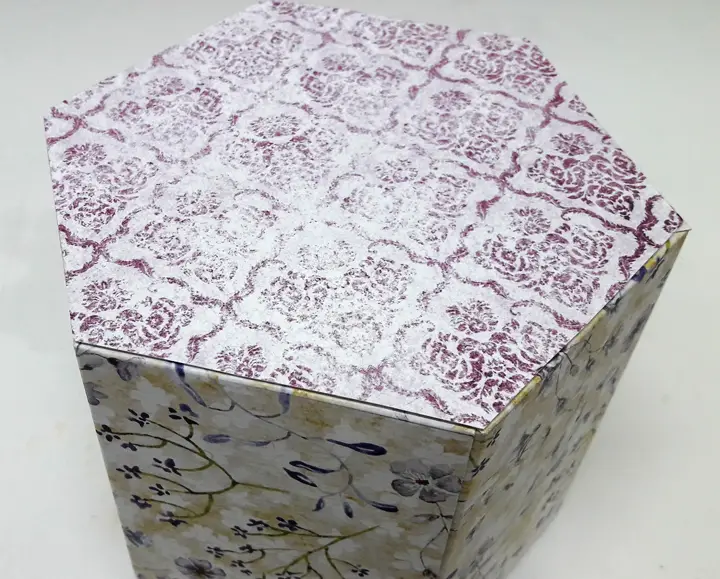 To create the lid of the box trace the hexagon box on a 12x12 paper. Add 1 1/2" to around the traced hexagon and cut on the outer line.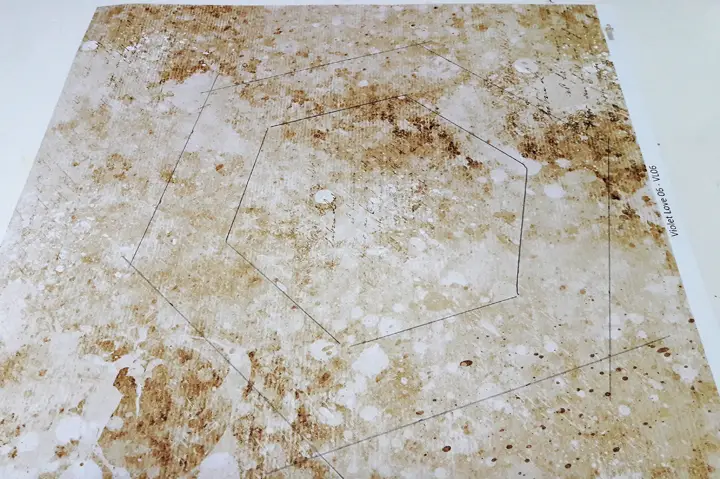 Use a ruler to draw vertical lines on both sides of each corner. The lines should be in a 90 degrees relative to the hexagon pencil line.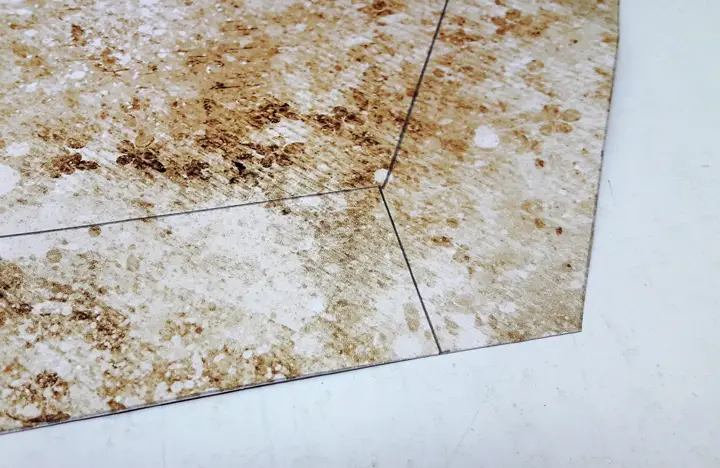 Draw a diagonal line from the corner to the edge corner.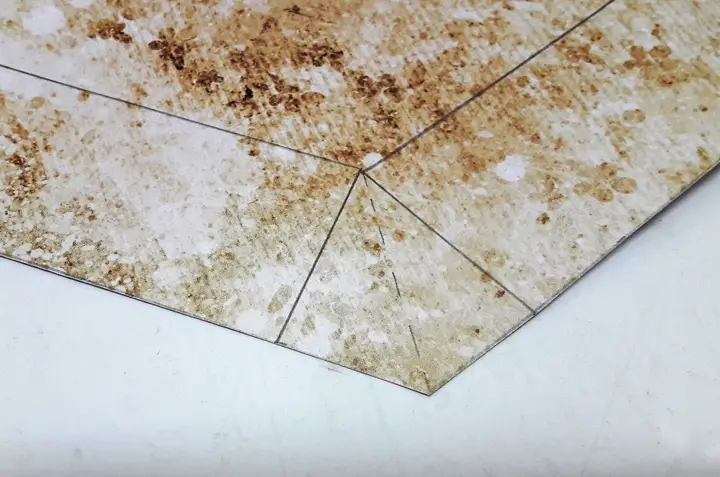 Cut out right triangle. Fold on the left line.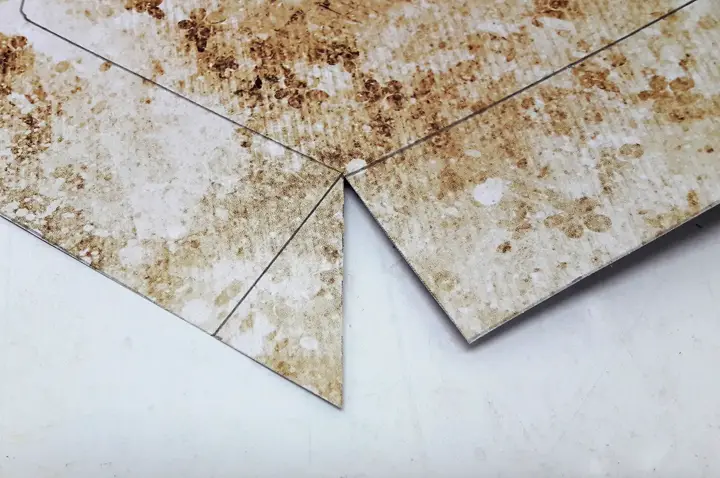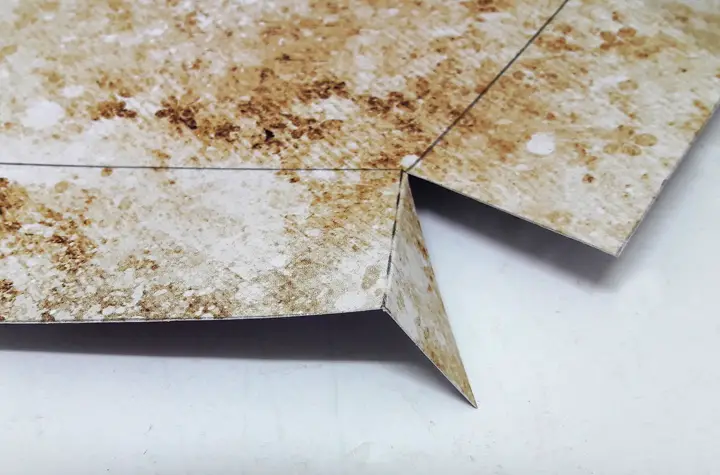 Fold all pencil lines. Apply glue on left triangle.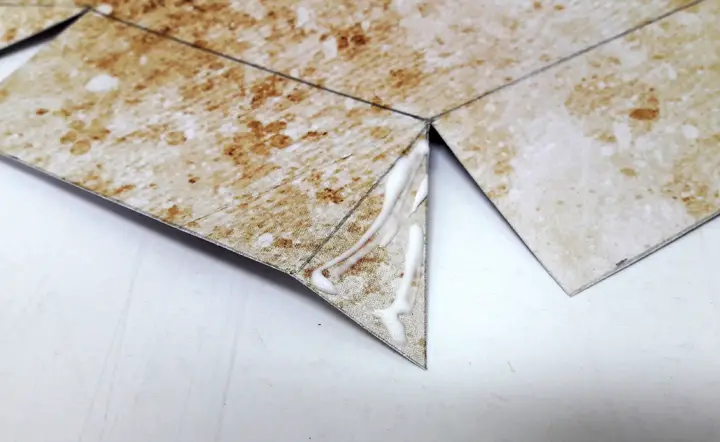 Attach triangle to inside of the lid flap. Repeat on all corners to create the lid.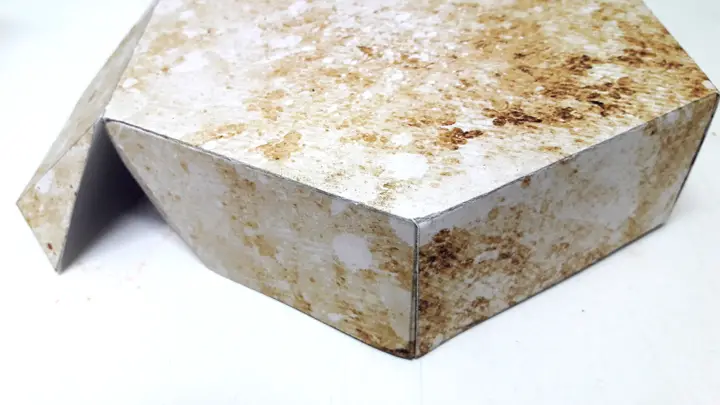 Your box is ready! Now all you need is to embellish it!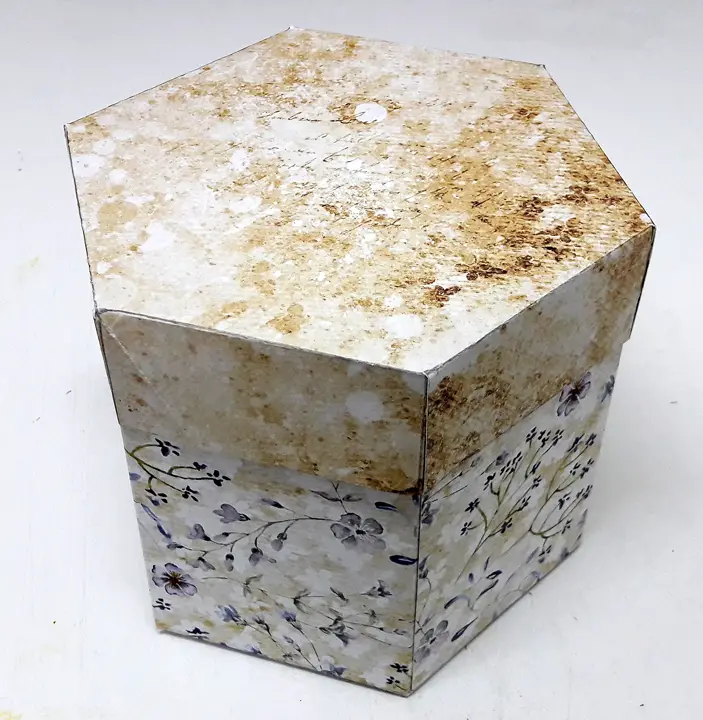 I fussy cut lots of leafs and flowers from the pattern paper and attached them with foam tape to the lid and the side of the box.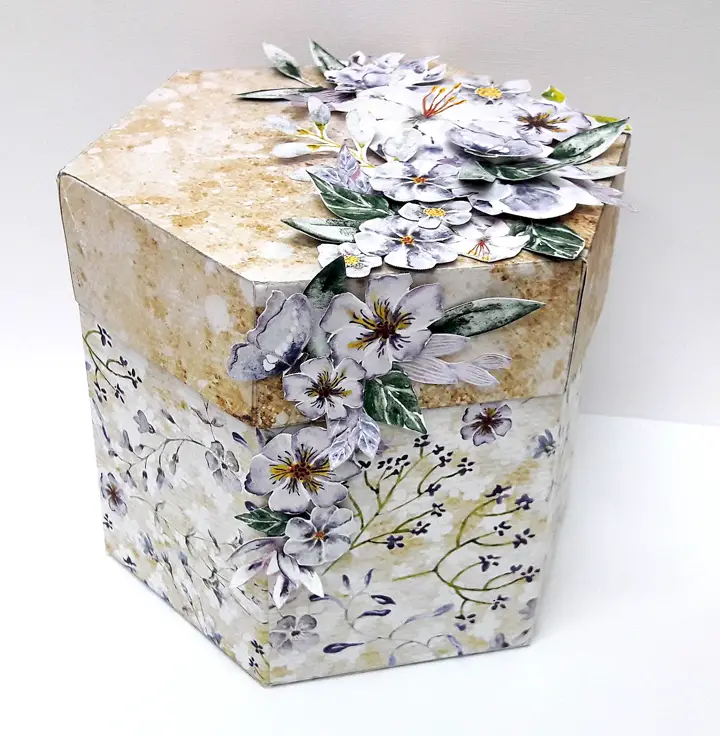 CUSTOMIZE YOUR HEXAGON BOX
Change the papers to match the box to its function or recipient.
Make a box in different size: use paper size that can divide by three so you'll be able to follow the same instructions to create it.
Change the height of the box by using a shorter paper. Remember to leave 1/2" to 1" for the lid.
Sharing is caring - PIN IT!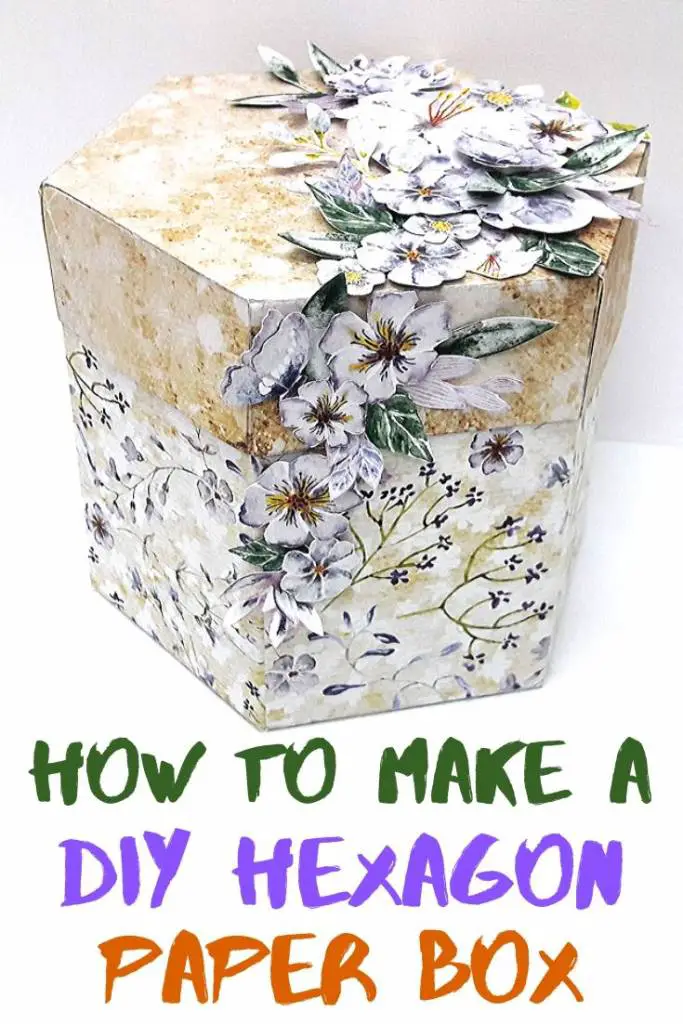 Have fun creating!