I often get asked how to create simple art journal pages. I also hear: "I don't have all those fancy stuff like you, how can I art journal"? Well today I want to share a Water Color Doodling Art Journal Page. You only need two materials to create this page: a permanent black pen and water colors.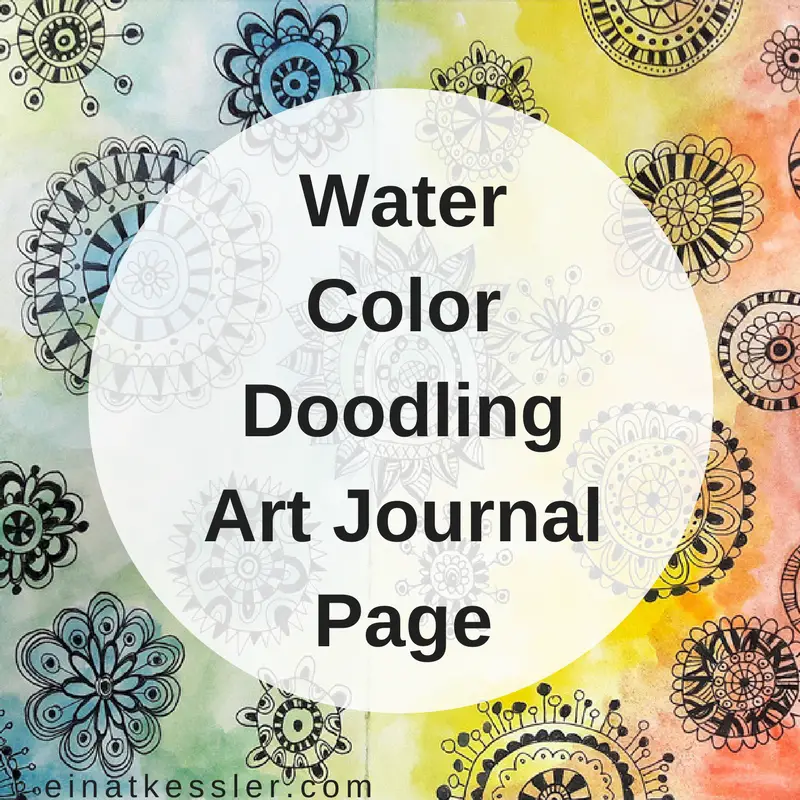 Water Color Doodling Art Journal Page
Start with doodling on your white art journal page with a black pen. Simply start with a small simple shape like a circle and then add more shapes around it. Keep adding circles, petals, lines and other simple shapes until it all combines into an elaborate shape. I created different sizes and combinations of shapes.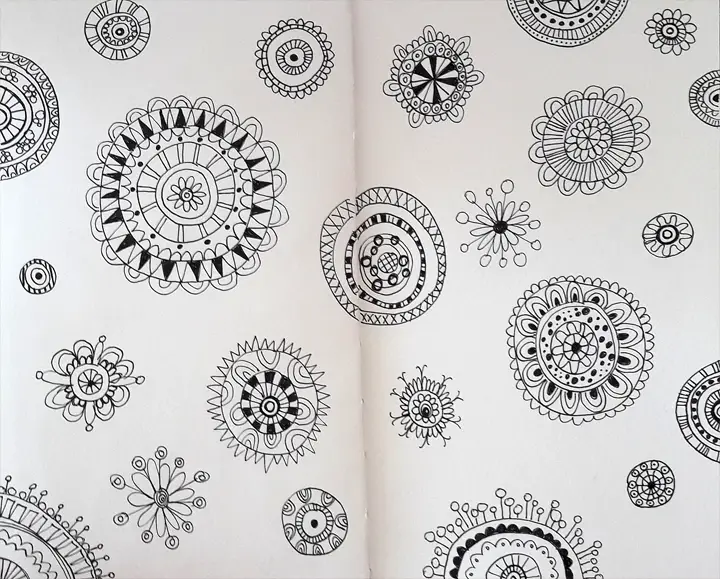 When I finished the first step I looked at my page and decided I want to add more to the shapes. I colored some parts of each shape with the black pen and also added more shapes to enlarge them.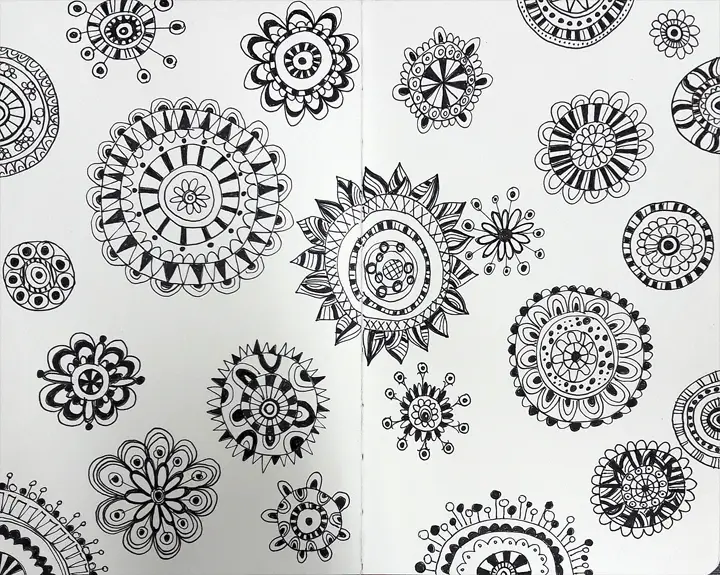 The last step is to add color to the page. Use a wet brush or a water brush and add water colors to the page. Blend the colors together on the page. Make sure not to wet the pages too much so it will not tare. If you used a permanent black pen then the doodling won't bleed. I left the page like that but if you want you can add text or a quote.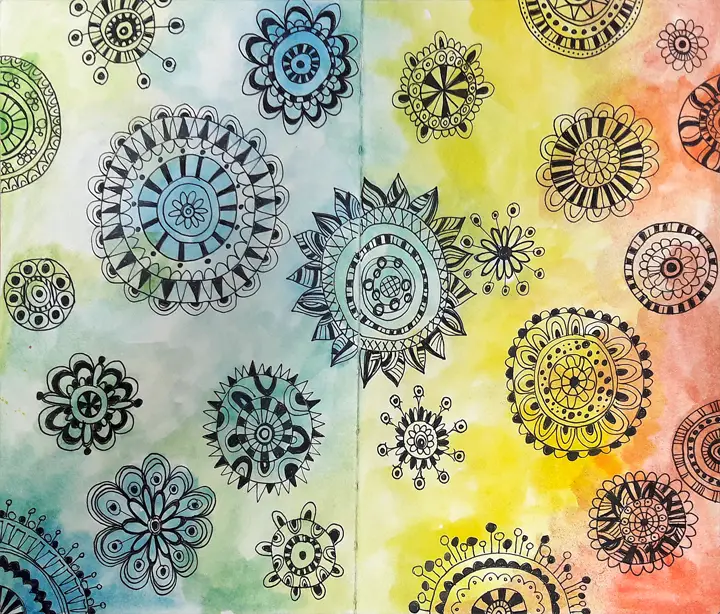 Give this technique a try. It's not only simple it doesn't require special materials or tools. Let me know in the comments how did you do.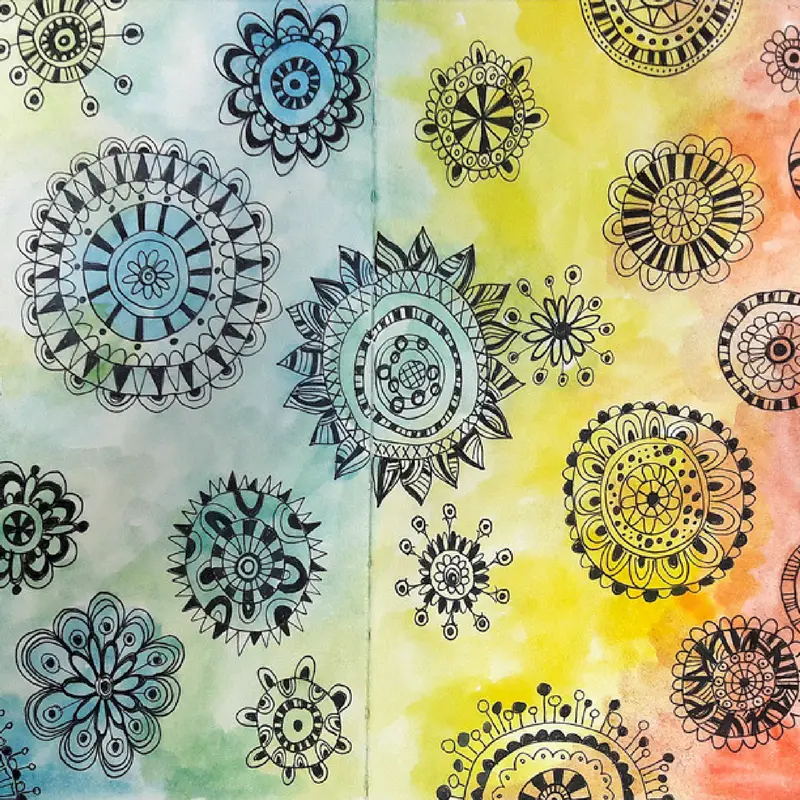 Have you Joined the VIP Room? Where every month you'll get new class grade video tutorials, be the first to hear about new products and get access to printables, patterns, have more chances to win fabulous giveaways and much, much more!
Don't miss out! Keep up with all the crafty goodness by subscribing to the Einat Kessler creative newsletter
Have fun creating!