Inside: fun and easy doodling and simple drawings ideas to make in your art journal without any special drawing skills
For someone who doesn't know how to draw I try to draw as much as possible because I want to practice and I like it. I'm not embarrassed by the lack of satisfaction or finesse of my drawings and I am contented with the simple and naive look they have.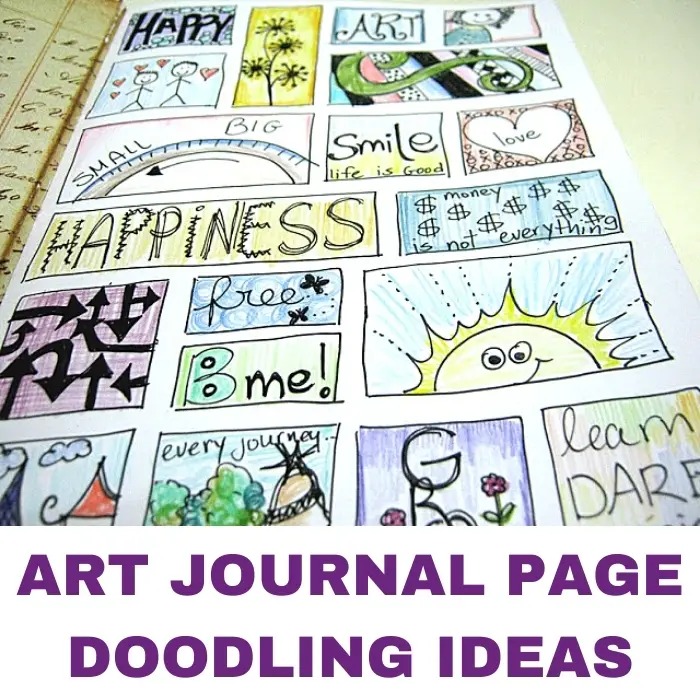 DOODLING AND SIMPLE DRAWINGS
Doodling or simple drawings are sometimes ridiculed or not even considered as art. You might think whatever you want but when it comes to art journaling and making expressive pages that say what you feel I say there are no rules and you can make any art you want!
HOW TO MAKE DOODLING AND SIMPLE DRAWINGS
When you don't know how to draw you need some tricks to help you make the doodling and simple drawings:
Keep it small - when you draw small images you don't need to have lots of details, perspective or flow.
Make simple shapes - keep the shapes simple like circles, lines, curves that you can combine to complete shapes.
Play with the widths of the lines - add volume to the lines you draw to add more details and interest.
Add colors - colors always make the drawing look better and more elaborate. You can also play with the colors to make shadows and highlights that will make your simple drawing look even better.
Write text - combine words with the images you draw they will compliment and enhance each other.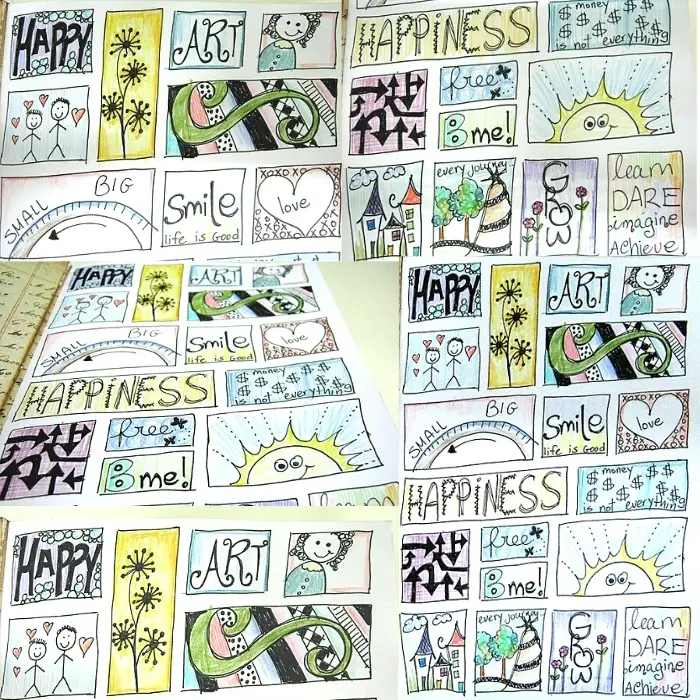 DOODLING IDEAS
Here are a few ideas that you can draw when making an art journal page:
Stars
Flowers
Circles
Simple houses
Clouds and rain
Curved lines
Strips and dots
Naive faces
Geometric shapes
HOW TO MAKE AN ART JOURNAL PAGE WITH DOODLING
Divide your page into squares. They don't need to be all in the same size.
Decide what small drawing you want to draw in each of the squares.
If you feel unsure make your drawings with a pencil first and then go over them with a pen.
Start adding details like thicken the lines, making dots or writing letters and text.
Add color with markers, colored pencils or other paints.
Check out the video tutorial for the step by step process of how I made this art journal page.
For more tips and tricks on how to doodle in your art journal page check out this post.
Here are most of the supplies I used to make this page:
Sharing is caring - PIN IT!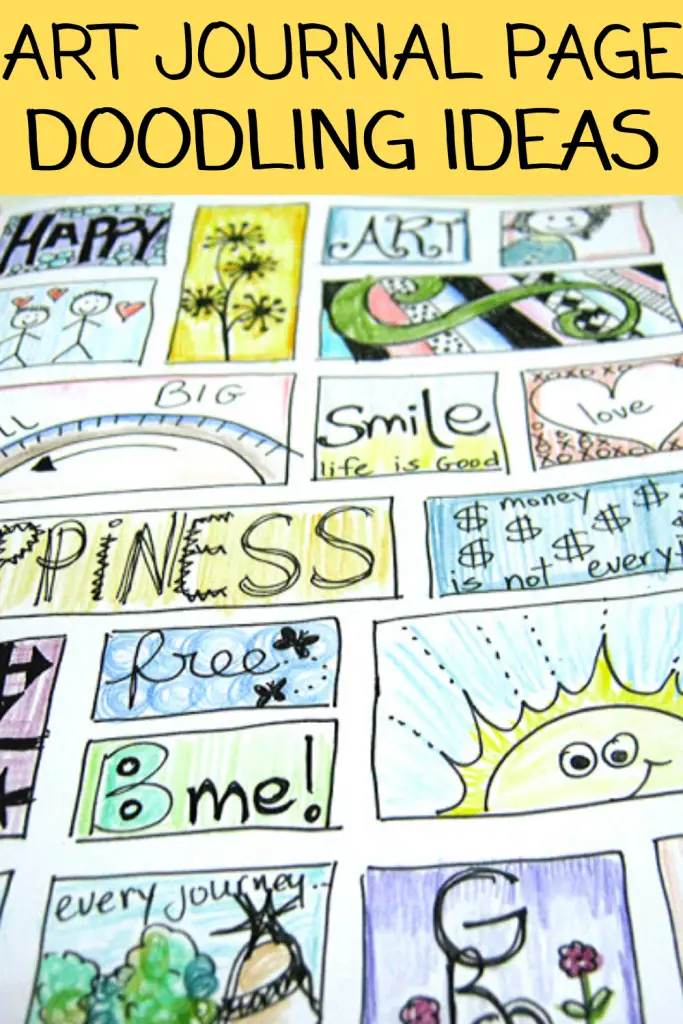 Have fun creating!