Inside: two basic art journaling techniques you need to know
When I started making art journal pages I was really confused with all the techniques and materials, so much so I simply froze and ended up with an empty art journal. BUT I was determined to start making art journal page so I wanted to simplify the process and start with the basics.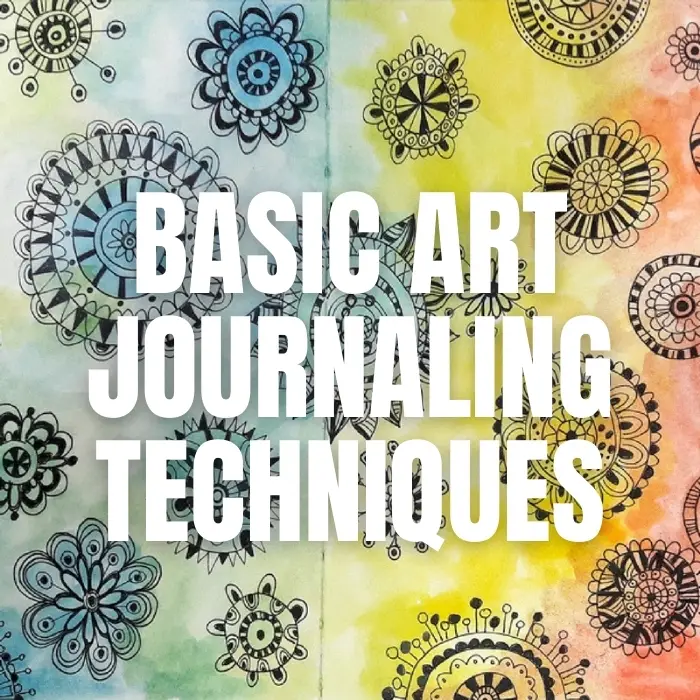 BASIC ART JOURNALING TECHNIQUES
There are many basic techniques you can use to make an art journal page but if you want to keep it simple and not use too many materials you need to:
Use one or two materials to make your page
Apply one or two techniques to the page
Once you master the basic techniques you chose combine them
ART JOURNAL PAGE BASIC BACKGROUND TECHNIQUE
The most basic art journal page technique to make background is simply cover the page with color.
Cover the page with any type of paint: acrylic, crayon, sprays, watercolors, colored pencils
Use one color to cover the entire page
Create a mix of a few colors to cover the page: you can apply them in stripes, circles, blobs or any other combination
Combine a few materials like sprays and acrylic paints to make the background
MAKING BASIC SHAPES ON YOUR ART JOURNAL PAGE
After the background is complete the next step is to add elements to the page and make the focal point. There are endless possibilities to create that on your page but the most basic method is to doodle.
Doodle simple shapes like circles and lines to create more complex shapes and elements
Color some of the shapes to add interest and depth
Play with the size and direction of the basic doodling
HOW TO IMPLEMENT THE BASIC ART JOUTNALING TECHNIQUES
Start with doodling on your white art journal page with a black pen. Simply start with a small simple shape like a circle and then add more shapes around it. Keep adding circles, petals, lines and other simple shapes until it all combines into an elaborate collection of shapes.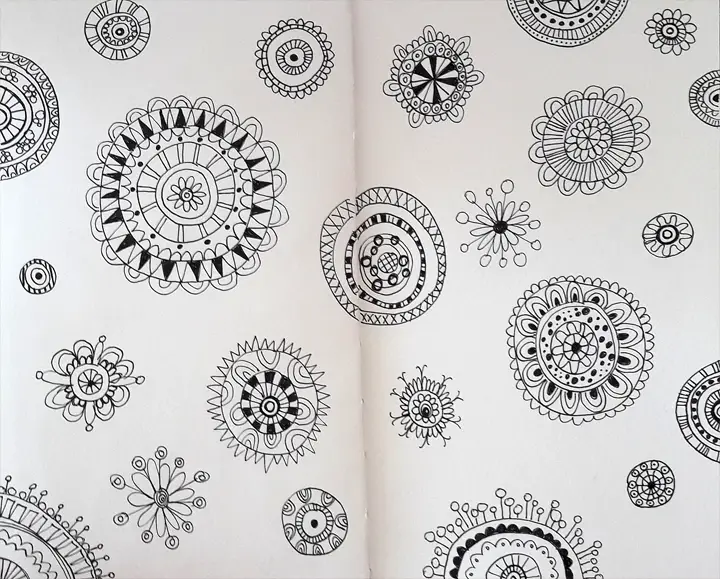 Add more details to each of the shapes:
Color some parts of the shapes and some leave empty
Add lines and dots to create more details
If some of the shapes are too small add more layers and doodling on the outside the make them larger.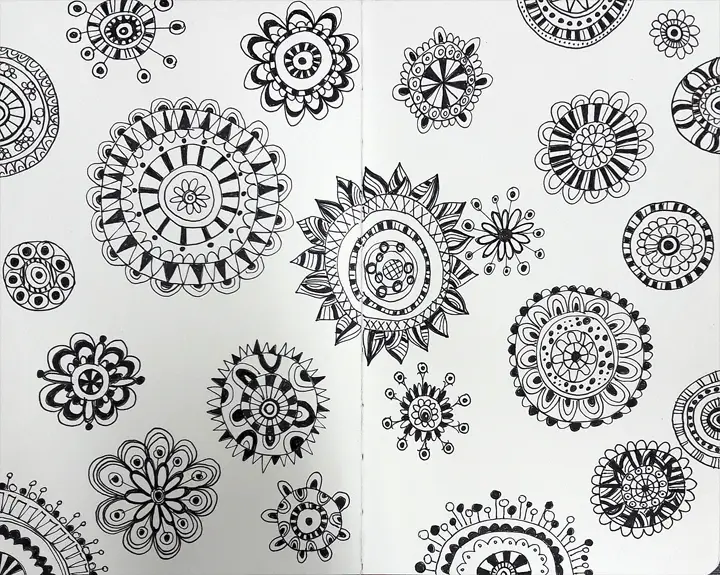 The last step is to add color to the page. Use a wet brush or a water brush and add watercolors to the page. Blend the colors together on the page to create sections of colors.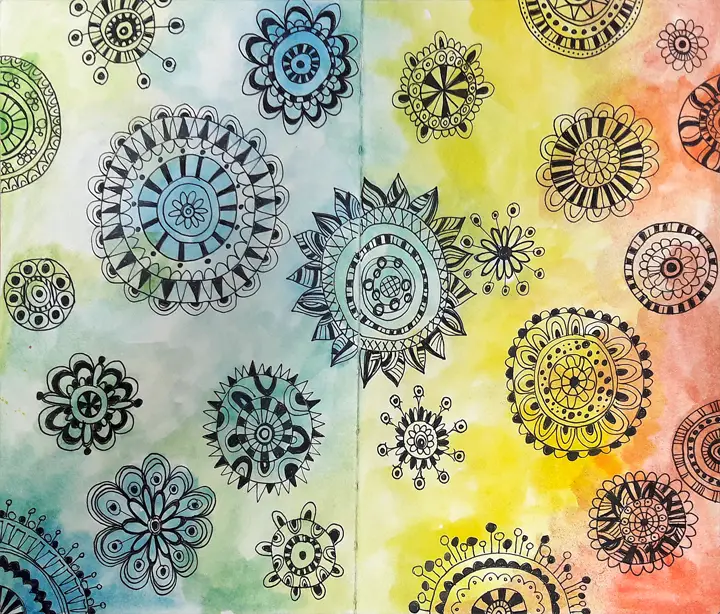 TIPS AND TRICKS FOR BASIC ART JOURNALING TECHNIQUES
Use a permanent pen to doodle and draw the shapes to avoid any smearing
Make sure not to over wet the page so it will not tare
Apply the watercolor to the page either in a circular motion or a tapping motion
Add a quote or text to say something specific if you want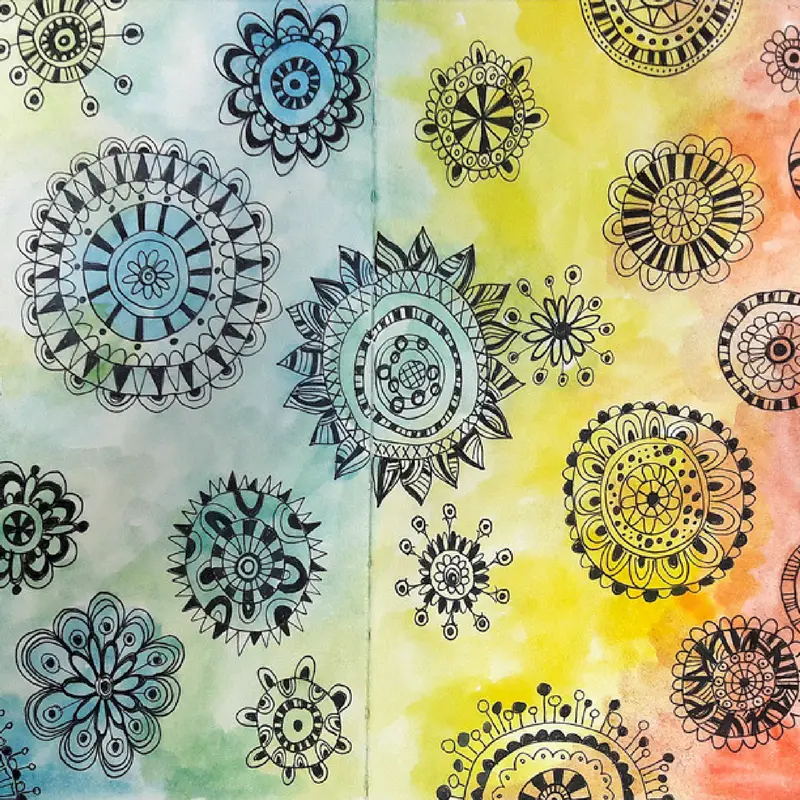 Here are some more ideas for these two basic art journaling techniques:
Watercolor and doodling art journal page video tutorial
Watercolor background and doodled focal points
Sharing is caring - PIN IT!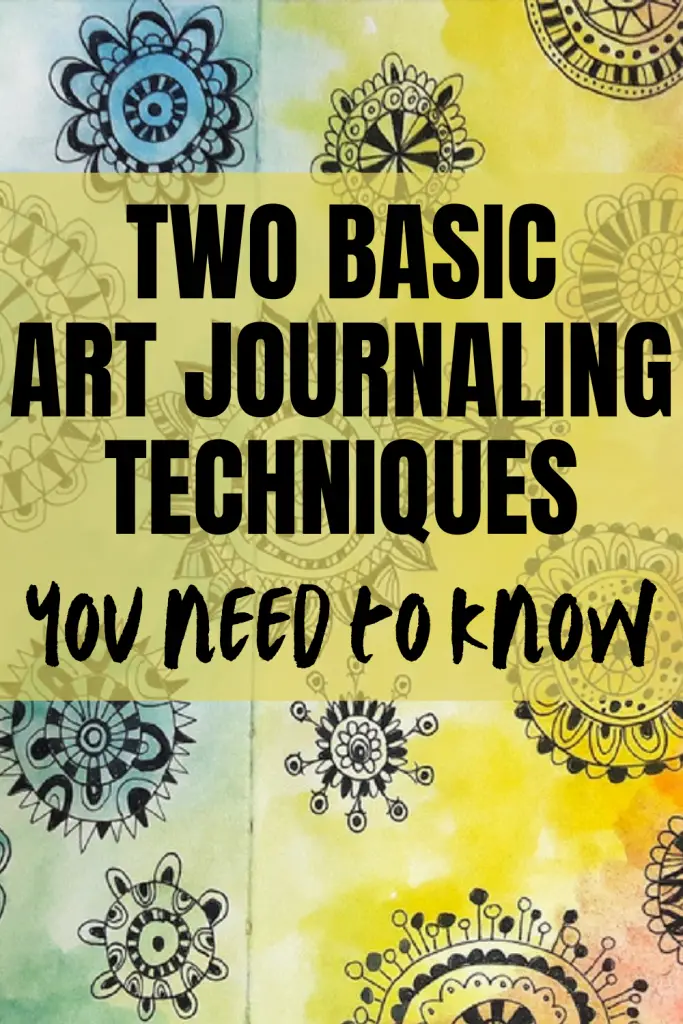 Have fun creating!