Inside: 10 reasons you'll want to make mini albums for your photos
When I discovered mini albums a few years back I thought I discovered a treasure! I thought it was a genius solution for many of the issues I had with the large 12x12 scrapbook pages. I have to admit that since then I hardly made any layouts and I'm completely in love with the mini album concept.
However I often get asked what's the point? Why make mini albums instead of the traditional 12x12 pages? What are the benefits... why should I make them?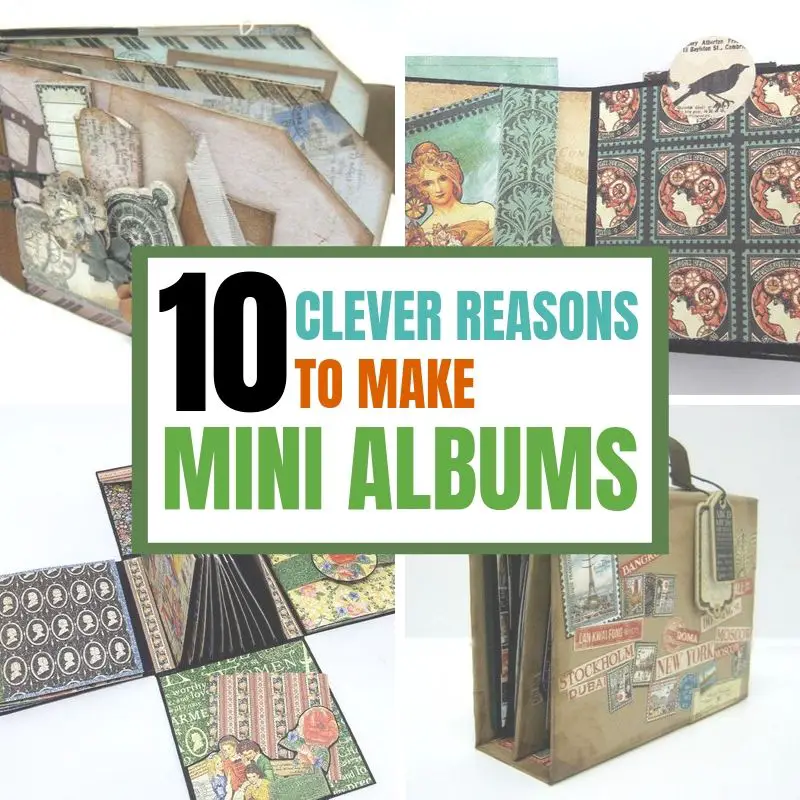 WHY MAKE MINI ALBUMS
MANAGEABLE PROJECT
For some people, especially me, the thought of starting a big 12X12 scrapbook is just too overwhelming and time consuming. Just the thought of starting a large page, think about how to fit all these photos to one or two pages really discourages me from even starting. When I know there is a beginning and an end to a project that I can finish in one afternoon makes it look much more doable.
IT'S MUCH FASTER
Some people may not be overwhelmed by a large scrapbook page they just don't have enough time. They have a bunch of photos from a vacation or an event and making a few large pages just takes too long. A mini album can be completed in one or two sittings. It can be done in a crop night, a class or with some friends and without spending a few days on it.
CONCENTRATE ON ONE THEME
A mini album is usually about one person, place or occasion. That gives you much more freedom and choice with my photos. For example: if we go on a family vacation or even a day at the beach how many pages can be devoted to it in the big family scrapbook? Not many, right? You need to choose only a few photos. However, in a mini album you can use many more photos and capture the experience much better.
CREATE ALBUMS WITH DESIGN CONTINUITY AND FREEDOM
It's much easier to create in designing terms. You can use matching papers and embellishments and create a design "language" to coincide with your theme. Another advantage is you can go wild with shapes and page sizes as well as page materials and it will all fit together and will look like a professional pretty creation.
PHOTO ORGANIZATION
It makes life easier (at least in terms of photo organization) if you organize photos according to the mini album you are planning. Actually it makes it easier even in the stage of taking the photos because each event or theme can be divided into little sub stories. For example: First day of vacation, second day...etc. If you take the photos with that in mind and later organize them like that on the computer they'll be easy to find, go through and pick.
NUMBER OF PHOTOS
many times you either have too many photos and are left with extras or too little photos for a large scrapbook page. A mini album is the answer for both situations. You can create as many or as little pages as you need according to how many photos you have.
MINI ALBUMS COST LESS
In the state of the current economy buying lots of supplies for a large scrapbook can be too expensive. However when you create a mini album you can create a beautiful project for less money, because working with small pages allows you to use scraps of paper, ribbons and embellishments. It also allows you to maximize the supplies you already have by using your stash!
EASIER TO STORE
Small in size, mini albums are more portable and easily stored. No need for huge bookcases that will hold 12" tall albums. You can also take them with you to show off your photos and creative skills!
CREATIVITY
When you design smaller pages, you don't need to worry about having enough creativity flowing to cover numerous 12x12 pages. You can also use the mini album to try new techniques and materials in a smaller scale before doing them on a full scale on a large page. When working with a 12x12 album you are constricted by its structure and size however when making mini albums you can show your creativity in the pages shapes, interactive mechanisms and even in the cover that you make.
MAKE MINI ALBUMS AS GIFTS
Because they are fast to make mini albums can be great gifts for family members, friends, co-workers, teachers and the list goes on. You can create the mini album with photos or design empty pages leaving spaces for the photos to be added later. Everyone will be happy to receive a handmade personal gift like that!
HOW TO MAKE MINI ALBUMS
The principles of making mini albums are easy. Check out how to make mini albums in this post and the hacks you need to know to make your mini albums look amazing!
Do you want to take your mini albums to the next level? Make interactive mini albums with moving windows, flaps and other elements. Learn how to make such fun mini albums in the inter-ACTIVES: Moving Mini Album class where you'll learn the basics of making interactive pages, add moving mechanisms and elements and bind the pages with a cover.
You can also check out the FREE Moving Mini Album Class that you can take as part of a week ree trial at Big Picture Classes.
Did I convince you? With so many advantages I don't see how not!
Sharing is caring! SAVE it for later - PIN IT!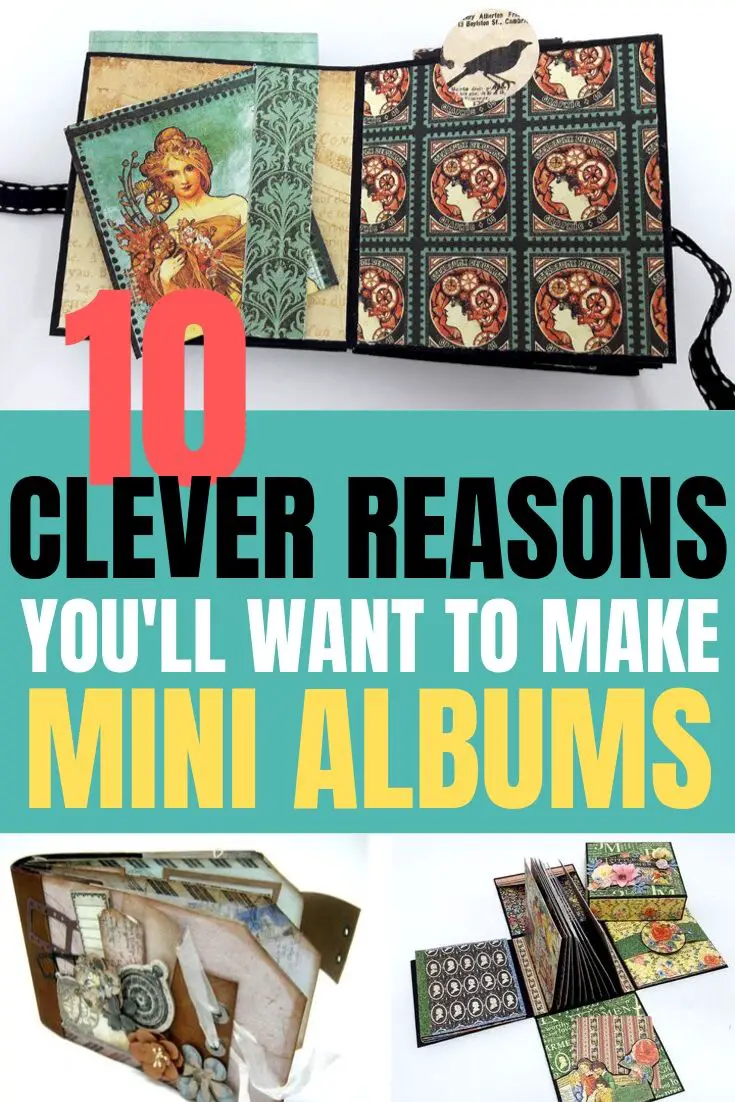 Have fun creating!