Have you started your preparations for the December holidays? Here's a great, easy and fun tutorial guaranteed to teach you how to make beautiful paper roses. It's also a great way to maximize your supplies because you only need a small piece of cardstock!
You'll need a 6 petals flower punch (I used Marvy Uchida) and double sided cardstock.
1. Punch 3 flowers.
2. Flower 1: make a cut from the edge between two petals to the center.
Flower 2: cut out one petal.
Flower 3: cut out two petals.
3. Take the cut out petal and roll it tightly. Adhere to secure and cut the bottom edge.
4. Take the two petals cut out and roll as well but more loosely. Adhere to secure.
5. Close the 4 petal flower (the one you cut two petals from) by adhering its petals. Repeat with the other two flowers.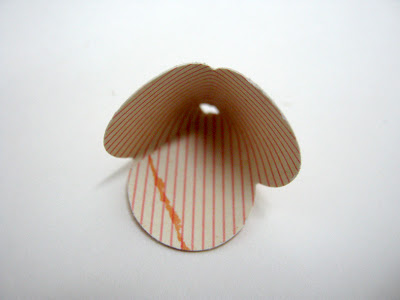 6. Assemble the flower by adhering all the pieces together. Start from the outer flower.
7. Ink the edges and add leaves.
You can use this rose to embellish everything from your gift tags, cards and gifts to your sitting cards or wreaths.
Have fun creating!
Einat