Inside: how to make a DIY paper rose flower for paper crafts
When I need a specific embellishment and I can't find it in my stash I make one this way I always have the perfect embellishment that matches my project in color and size. This is also a great way to use my paper scraps instead of throwing them away.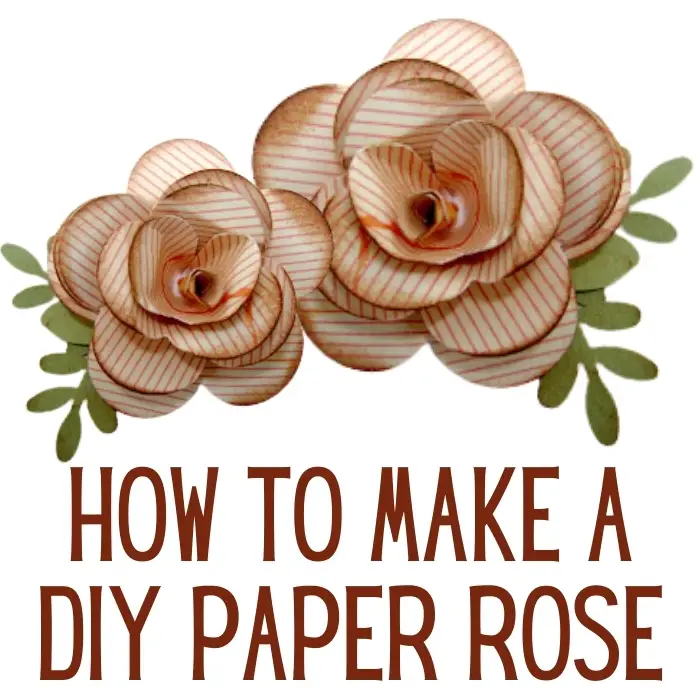 This DIY paper rose technique require the following:
6 petals flower punch 

Double sided cardstock
Leaf punch (optional)
Here are three different size punches you can use to make this flower:
HOW TO MAKE A DIY PAPER ROSE
STEP 1
Punch 3 flowers. If you don't have the right punch you can print a flower image on the computer, cut it and trace it on your cardstock.
Left flower: make a cut from the edge between two petals to the center.
Middle flower: cut out one petal.
Right flower: cut out two petals.
STEP 2
Take the cut out petal and roll it tightly. Adhere to secure and cut the bottom edge.
STEP 3
Take the two petals cut out and roll as well but more loosely. Adhere to secure.
STEP 4
Close the 4 petal flower (the one you cut two petals from) by adhering its petals. Repeat with the other two pieces. When closing the flowers attach the first and last leaf on top of each other on each of the flowers.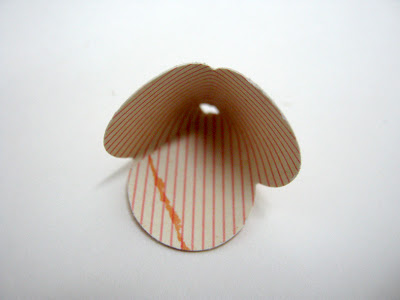 STEP 5
Assemble the flower by adhering all the pieces together. Start from the outer flower and work your way inside.
STEP 6
Ink the edges and add leaves for extra dimension.
You can use this rose to embellish everything from your gift tags, cards and gifts to your sitting cards or wreaths.
Sharing is caring - PIN IT!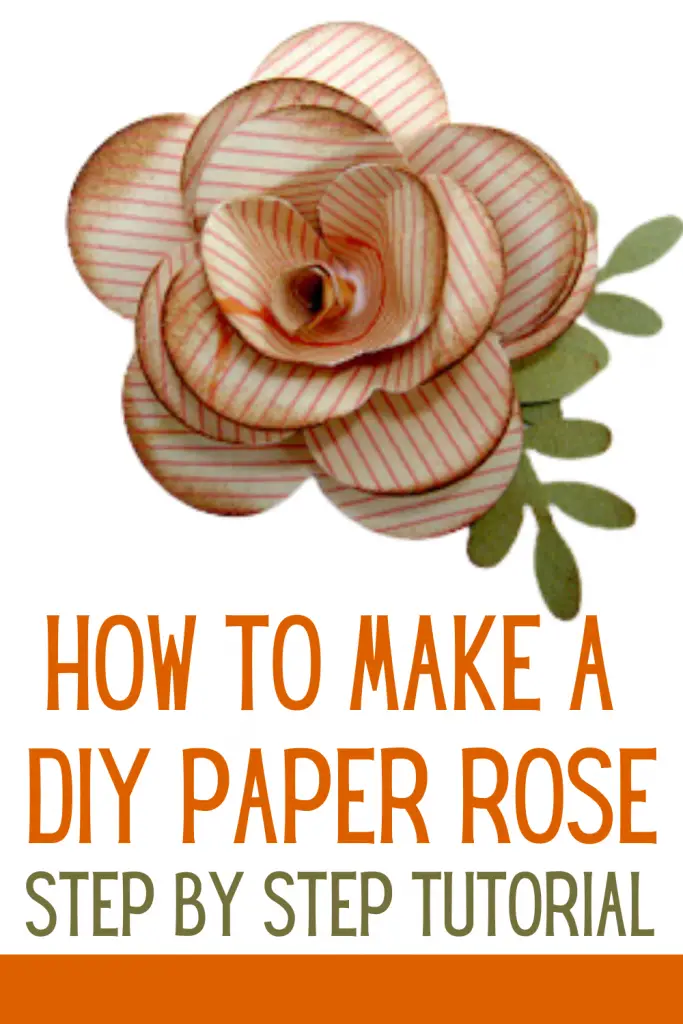 Have fun creating!