Inside: how to make gift card giving a fun and personal experience!
This post has a sponsored link to a website, meaning I was paid to promote it but did not test or review any of the products in it and so this post is not to be considered as a recommendation. 
When I was a kid I couldn't wait for my birthday because I knew I was going to get toys and gifts I liked. I was always disappointed when I got a gift card because I couldn't play with it and for me it was just a piece of plastic.
When I grew up my feeling about gifts changed completely and I always hoped to get a gift card because that meant I could get what I wanted and needed! However for some reason getting gift cards was boring and seemed un-special because all I got was a piece of plastic in an envelope.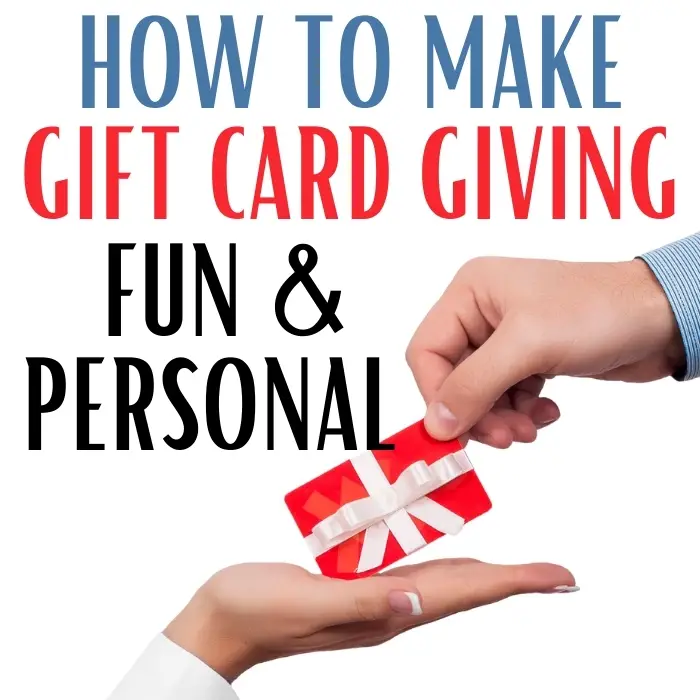 HOW TO GIVE A GIFT CARD
Just because you're giving someone a gift card doesn't mean it needs to be expected and predictable, There is a better way to give gift cards and make the recipient feel special!
PICK THE RIGHT CARD
Match the card to the recipient and their needs, interests an hobbies. If your friend loves coffee get them a gift card from their local coffee shop or if your sister just started a new job and needs some fancy clothes give her a gift certificate from a great clothes store. If your mother needs new glasses get her a gift card from this website and she'll be able to pick her new pair.
DEPOSIT THE RIGHT AMOUNT
Make sure to load the gift card with the right amount of money. For example a baby shower will require a larger sum than a birthday.
MAKE IT LOOK NICE
Wrap the gift card in a pretty way or present it inside a gift card holder that you can buy or make one yourself.
INCLUDE A CARD
Always include a card that you write to make the recipient feel special and let them know how you feel about them.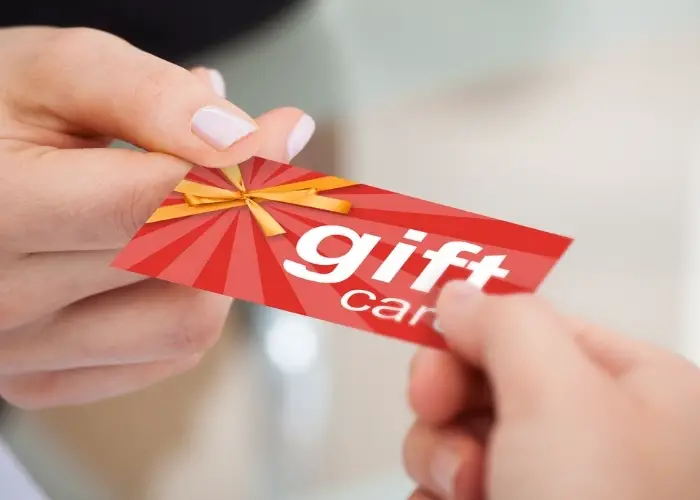 CREATIVE WAYS TO WRAP GIFT CARDS
SPECIAL PAPER
Make a pretty wrapping with a special paper. For example take twoblue wrapping papers and fold them together to wrap a baby shower gift card or print your friend's favorite cartoon character on a printer paper and wrap the gift card with it.
USE NEWSPAPER
If your friend is a comics fan cut out a comics strip from the newspaper and use it to wrap her gift card. Use a fashion magazine pages to wrap a gift for a fashionista or a clothes designer.
ADD RIBBON
If you don't have a fancy paper just make the wrapping from any paper you have but add a nice ribbon and tie it in a bow to add an elegant look to the wrapping.
SMALL PAPER BAGS
Get some small paper bags in the dollar store and decorate them so the giftee will get their gift card inside a nice embellished bag.
GIFT BOX
Put the gift card inside a gift box to make it look even more special.
Buy a small box in the dollar store or the craft store.
Use old jewelry boxes.
Recycle or alter empty food boxes or tins. Here's an idea how to alter a tin box and an idea how to alter a cradboard box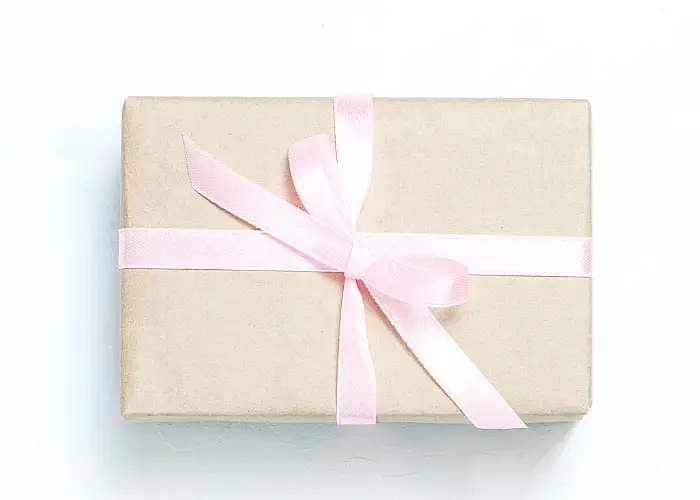 HOW TO MAKE A GIFT CARD MORE PERSONAL
Present it with another gift, like inside a wallet - there's nothing more fun to discover a gift inside a gift
Customize the wrapping to the giftee - for a car lover attach some car stickers or cogwheels to the wrapping and for someone who love animals use an animal print paper or add stamped footrpints on the paper.
Help them decide what to use the money toward by printing out a list of things you think they'd enjoy, and maybe even include a blurb about why. While you're not making the decision for them (so they don't have to worry about returns or exchanges) it will help them get excited about what they can put the money toward.
Assemble the gift card along with a few gifts that go alongside it. If you bought them a gift card to the movies, include some popcorn and candy. If you opted for a spa gift certificate, package it with a facemask and some cozy slippers.
Write a personal note or card with a sweet message that comes from the heart. CHECK OUT THE 12 CARDS OF CHRISTMAS FREE TUTORIALS
BEST GIFT CARD IDEAS FOR 2020
HAPPY YOU
Give your recipient options with a Happy Gift Card. Each one has a selection of retailers to use them, including favorites like Macy's and Bed Bath and Beyond, Ulta Beauty and GameStop, restaurants like PF Chang's, The Cheesecake Factory, ColdStone and more. You can also customize the look online, for an even more personal present.
SPA FINDER
Give your loved one the gift of relaxation with access to thousands of spas, fitness centers, wellness centers, salons and more. If they want to spend the day getting a massage, facial, mani-pedi, the whole nine, they can use this card that way. If a yoga or pilates class is more their speed, it works for those too. They'll feel more relaxed just opening the envelope.
CLOUD 9
Many of us haven't gotten out much for the past six months, so give the gift of experience this holiday (but always check before booking to ensure your chosen adventure is pandemic-safe!) Cloud 9 lets you choose between over 600 outings, from skydiving to hot air ballooning, to cooking classes and so much more. There's something for everyone, regardless of their interests.
GROOVEBOOK
Nowadays, we take the vast majority of our photos digitally, and that's the way they remain. But with a Groovebook subscription, you can gift a monthly photobook, so they always have the latest snaps. This is a great gift for grandparents or faraway relatives, so they can still watch the little ones grow.
CHARITY CHOICE
Give the gift that keeps on giving with Charity Choice, while enables the cardholder to direct the balance to their choice of more than 1,000 charitable organizations. This year more than ever, so many people are hurting, so the person who has everything may appreciate the chance to pay their good fortune forward.
AMAZON
Amazon gift card is the best last minute present or a present for someone you just have no idea what to get. You can always personalize it and make it look special with the ideas in this post.
DIY GIFT CARD HOLDERS TUTORIALS
The best way to make the gift giving experience special and personal is to make a DIY gift card holder. Nothing says I love you more than something that was created especially for you!
DECORATE PAPER BAGS
Give it a personal touch with their name using stickers or stamps
Make an assembly line and make a bunch!
Change the colors of the bag to match each person on your list
Follow this tutorial to decorate small paper bags in a winter style
MAKE A GIFT CARD COMBO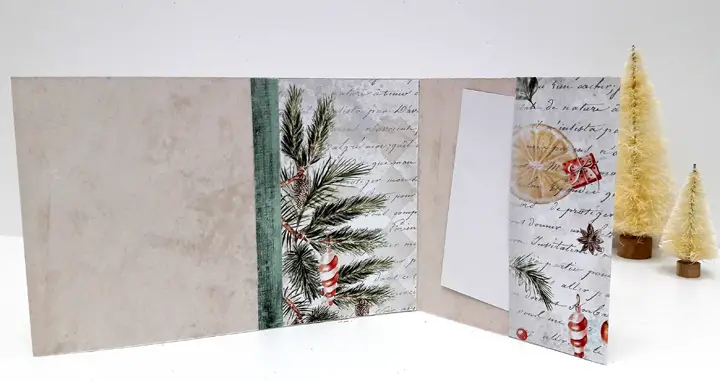 Combine a gift card and a holiday card in one easy project.
All you need is a piece of 11" x 4 1/4" double sided cardstock and a few embellishments:
1. Start by cutting your sqaure of double sided cardstock.
2. Score it at 1 3/4" and 5 1/2".
3. Attach the small flap on the inside of the card holder by applying glue on the top and bottom only. This will create the pocket for the card.
4. Embellish the inside and outside of the card holder with your favorite holiday embellishments.
TRIPLE SIDE HOLDER
Make a gift card holder in just a few minutes! To make this paper project quickly use ready made journaling cards and attach them together with washi tape or a strip of paper. Check out the video tutorial to see how to make it! 
WHAT TO DO NEXT
Now all you need to do is go and but a bunch of gift cards and your Christmas shopping is done!!
Sharing is caring - PIN IT!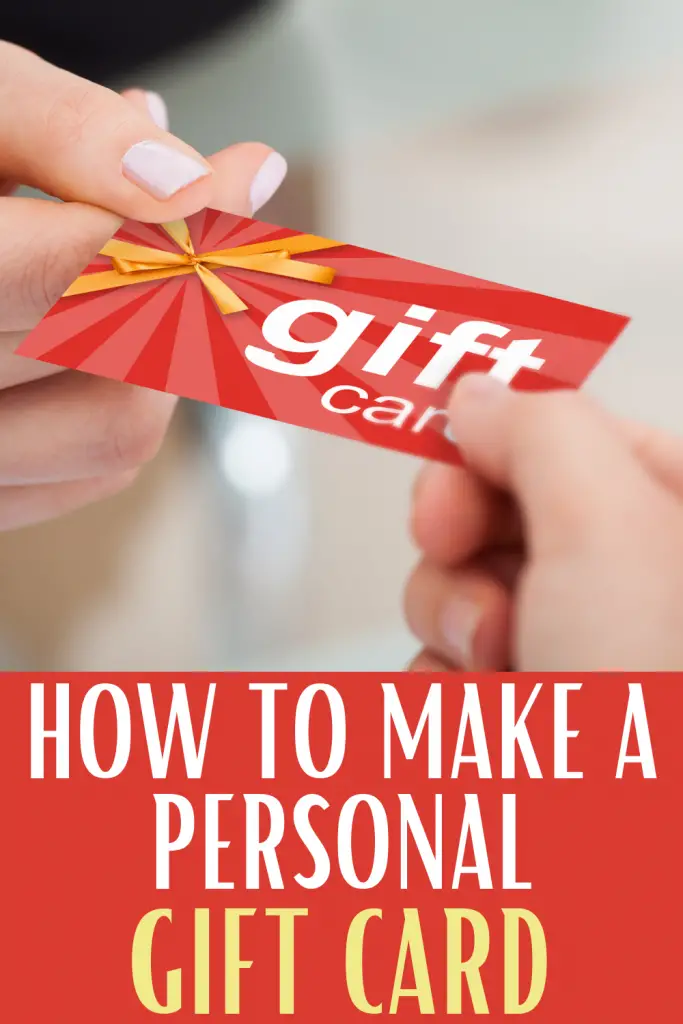 Have fun creating!