Inside: 12 cards of Christmas video tutorials to make for the coming holiday season
Every year I see the excitement building around the beginning of September and it's not because the school starts it's because people are starting to prepare for Christmas. I don't celebrate Christmas because I'm Jewish (why jews don't celebrate Christmas is another matter) but I love that excitement and I enjoy being a part of it. The fct I don't celebrate Christmas doesn't prevent me from making Christmas cards! Every year I sit down and come up with new 12 cards of Christmas designs for you and this year is no different!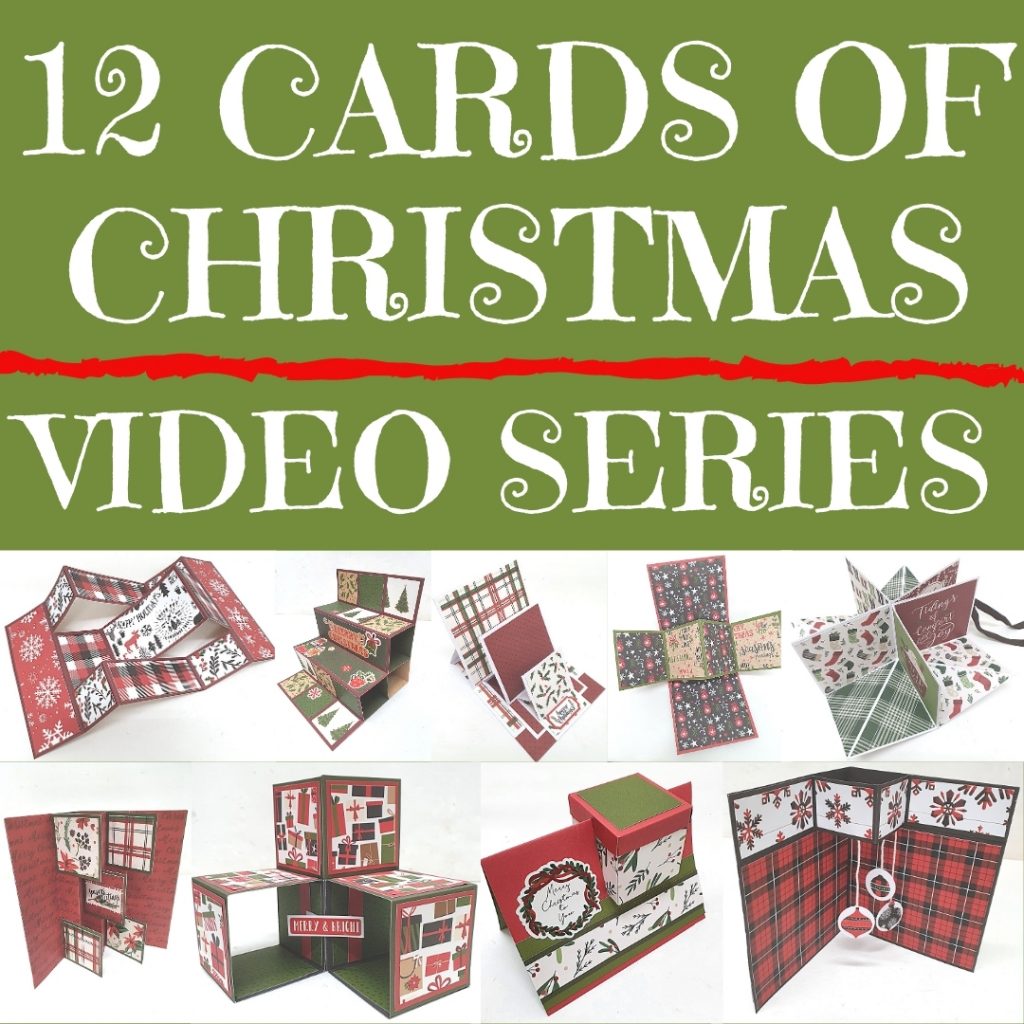 The 12 Cards of Christmas video tutorial tradition started back in 2014 when I posted the first series of card tutorials. It was a huge success! Since then I haven't missed a year - every year I release a new Christmas card designs and I think they are getting better every year!
Scroll down to see how to access ALL 12 cards of Christmas video tutorials!
48 CARDS OF CHRISTMAS EBOOK
The problem with this video tutorial series is that it takes time to find each video tutorial, becasue they are all scattered around my YouTube channel. So in order to save you time I organized the best 48 Christmas cards in an easy to follow eBook.
In this eBook you'll find:
48 different designs for Christmas cards
Link to a video tutorial for EACH card
Full written instructions
Complete supply list and where to get them
52 page PDF download filled with photos and tips!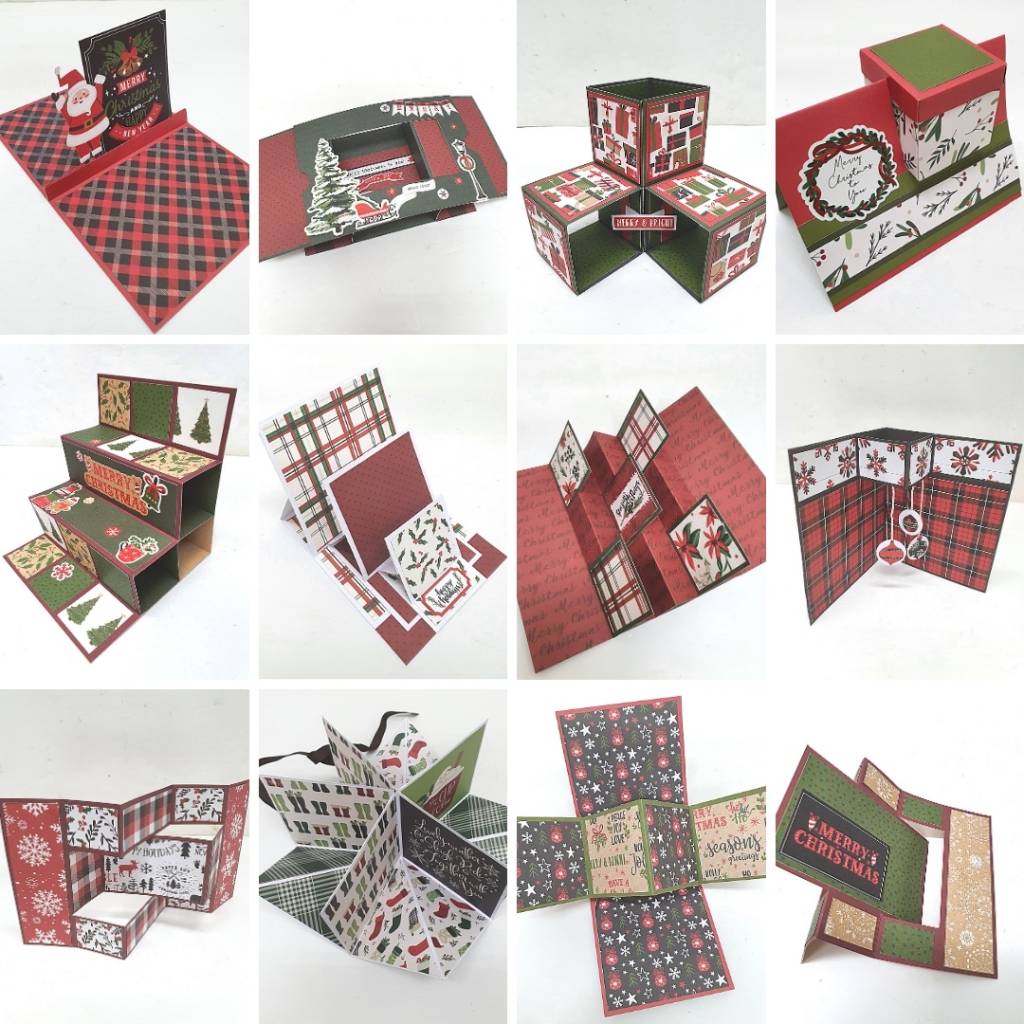 HOW DOES THE 12 CARDS OF CHRISTMAS WORK
All 12 cards are published in my YouTube channel - They are posted three times a week fo four weeks. You can find all the tutorials in the 12 Cards of Christmas playlist - click the link and you'll have access to all the video tutorials.
There is a link to a complete cutting guide and instructions under each one of the videos - click the link and download the guide for FREE!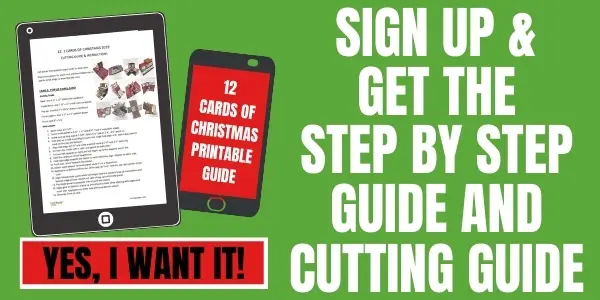 Pre-cut all the pieces for each of the cards and follow the tutorials to make them!
All designs are easy to make and require no previous experience in card making or pper crafting.
I'm so excited about this year's series - the cards are absolutely amazing!
Everyone of your family and friends will be so happy to recieve them!
Sharing is caring - PIN IT!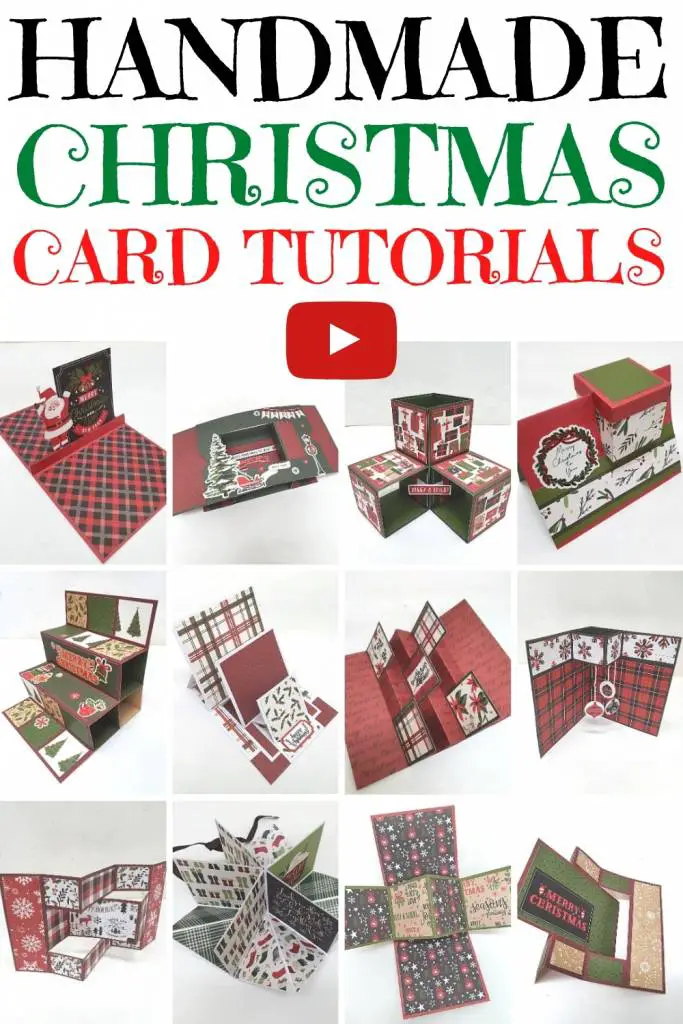 Have fun creating!