Inside: the ultimate guide for the best black inks to use for stamping
How many black ink pads do you have? Probably more than one... WHY? Is it because of different prices, quality or function?
Most crafters have more than one type of black ink pad because different brands can be used for different techniques. I've listed my favorite black inks to use for different types of stamping. It's not a review just a guide to what I think are the best black inks for stamping.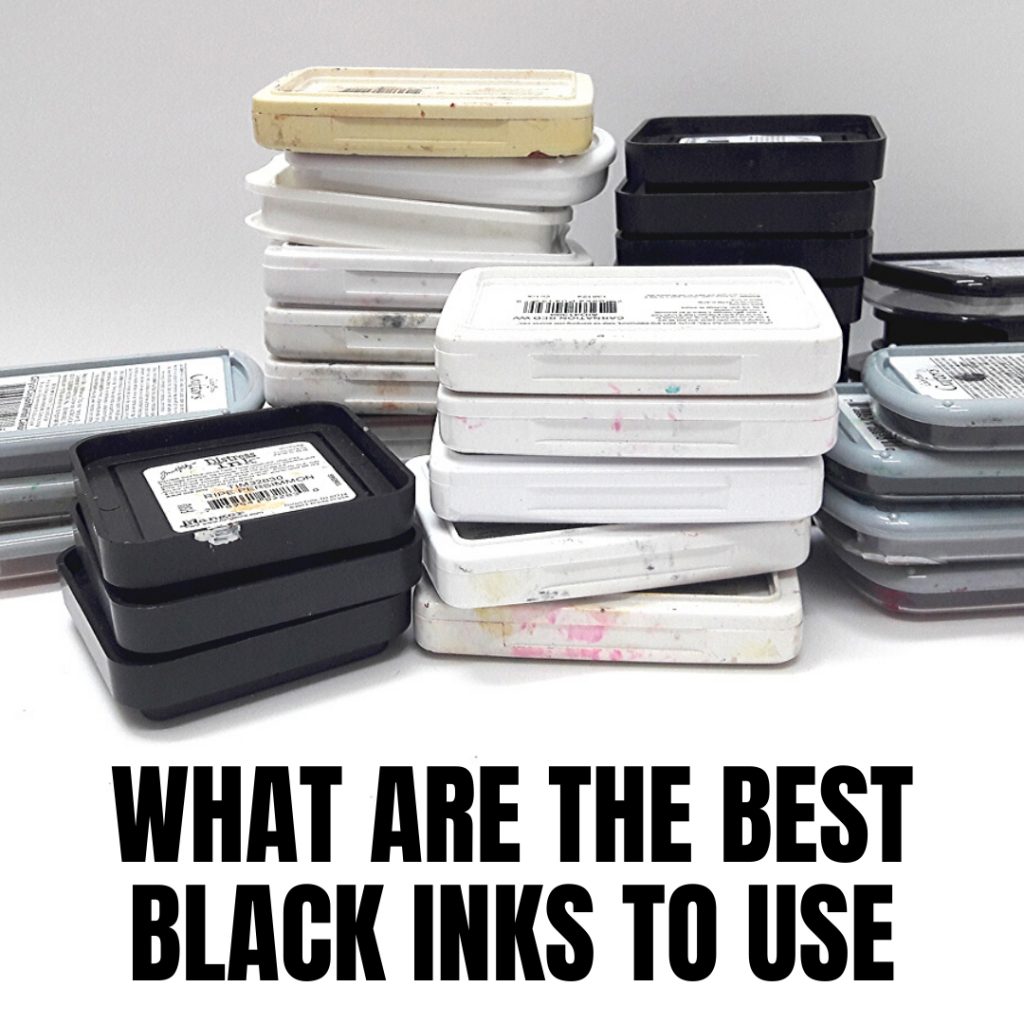 BASIC STAMPING
Stamping is a very broad term and the kind of ink you want to use depends on what you're stamping on and what kind of project you're creating. Contrary to what you might think stamping is not only done on paper there are many other surfaces you can stamp on if you have the right stamp and ink.
STAMPING SURFACES
There are two types of surfaces in regards to stamping: porous and non-porous surfaces.
PAPER

Plain printing paper
Cardstock in different weights and colors
Glossy cardstock: coated, high gloss cardstock
Vellum: translucent paper
Clear Transparency Film: clear acetate, laser and copy machine compatible transparent material

WOOD

Frames, boxes, MDF boards etc.

GLASS
CANVAS
ACRYLIC PAINTS

When stamping on a painted surface

PLASTIC
TYPES OF INKS
DYE INK
Dye ink is the classic stamping and scrapbooking ink. It dissolves into a liquid like water to create the ink and absorbs into the paper, bind to it and dry quickly. This means that the color you see in the stamp pad may look different on paper, depending on the paper it is used on. Works well with most types of rubber and polymer stamps. 
Pros: dye inks are often easier to use and less expensive than pigment inks.
Cons: unlike pigment inks, you cannot use light colored dye inks on dark paper or cardstock because the dye ink seeps into the paper and will not show.  It is also not fade resistant so it's not recommended for home decor projects that will be in direct sunlight.
PIGMENT INK
Pigment Inks are vibrant in intensity and opaque. They appear as the same color in the pad as they do when they are stamped out on the paper. Pigments are finely ground particles of color that are suspended in the liquid medium. Pigment Inks are slower-drying because the ink actually sits on top of the paper.
Pros: thick and creamy ink that is typically more opaque. It's very blendable and fade resistant. It can also be heat set with a heat embossing tool or heat gun. And since it has a more opaque finish, pigment ink will usually show up well on darker papers and cardstock.
Cons: it has a longer drying time. Pigment ink won't dry on glossy paper and other surfaces, so it must be heat set onto materials with this type of finish.
EMBOSSING INK
Embossing is very thick and sticky. It has a slow drying time and is usually clear, though it is also available in subtle tints or shimmers that create interesting effects when dry.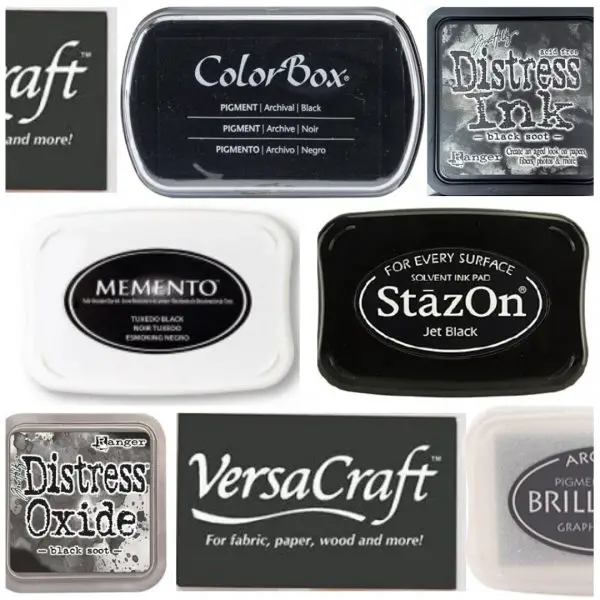 DISTRESS INK
Distress ink has special qualities that set it apart from most other dye inks on the market. These water-based dye inks were designed to create a realistic, weathered look on paper, photos and other porous paper. They are fade-resistant and highly malleable when water is added.
CHALK INK
Chalk ink has the dense, muted look of chalk or chalk pastels. It is fade-resistant and fast drying on most surfaces, including paper and clay. When dry, it has a powder-like, matte finish without all of the mess that can come with real chalk.
SOLVENT INK
Solvent-based ink is permanent and can be used on paper, as well as other glossy and non-porous or semi-porous surfaces, such as acetate transparencies, metal, acrylic, shrink plastic, glass and ceramic. These types of inks typically have a fast drying time.
HYBRID INK
Hybrid ink has qualities of both dye and pigment ink. These pigment-based inks are fast drying and waterproof, and they tend to be more translucent than other pigment inks.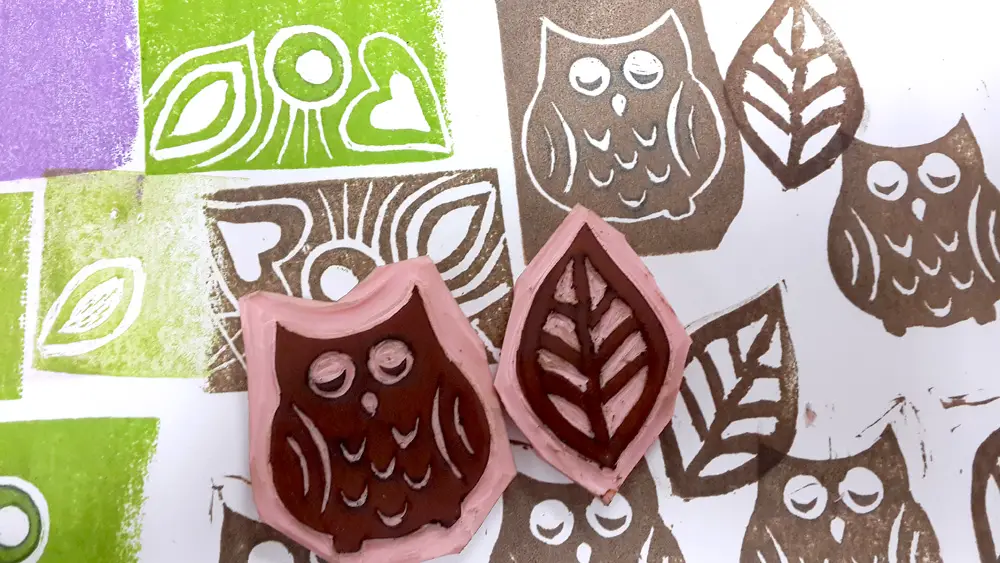 STAMPING ON PAPER
Paper in general, is a porous surface so if you're creating a card or a scrapbooking layout you can use any type of black ink you have. It also depends on the look you want to have - Distress inks will give you a more watercolor effect while other inks will give you a strong colored image.
However there are exceptions:
Acrylic covered paper turns the surface to a non porous surface so you'll need to use a solvent ink that is designed for non porous surface.
If you stamp on a paper and later want to add "wet" mediums like spray to prevent the ink from reacting with the liquid you'll need to use solvent or hybrid inks or inks that are permanent.
My favorite brand for stamping on paper is Archival ink by Ranger. It will give you a sharp, crisp image and it dries quickly. For more distressed image that has a softer color but still a crisp image I like to use Distress ink by Ranger.
STAMPING ON NON POROUS SURFACE
When you stamp on a surface like glass, metal or acetate you need an ink that will not smear and that will give you a sharp crisp image. The best ink for that is a solvent ink. My preferred brand is Staz-On. Remember it dries quickly so make sure to close it well and you might need to re-ink it from time to time.
STAMPING AND REACTING WITH WATER
Sometimes you want the ink to bleed,mix or have a watercolor effect. The best ink to achieve that the Distress ink. It has the ability to blend with other Distress ink colors and it reacts with water so you can create really cool effects. Read the blog post 12 Ways to Use Distress Inks and get some ideas and techniques for using Distress inks on your craft projects.
I compiled a list of links to all the inks I use in my crafts. If you'll buy them from here I'll get a tiny something 🙂
Sharing is caring - PIN IT!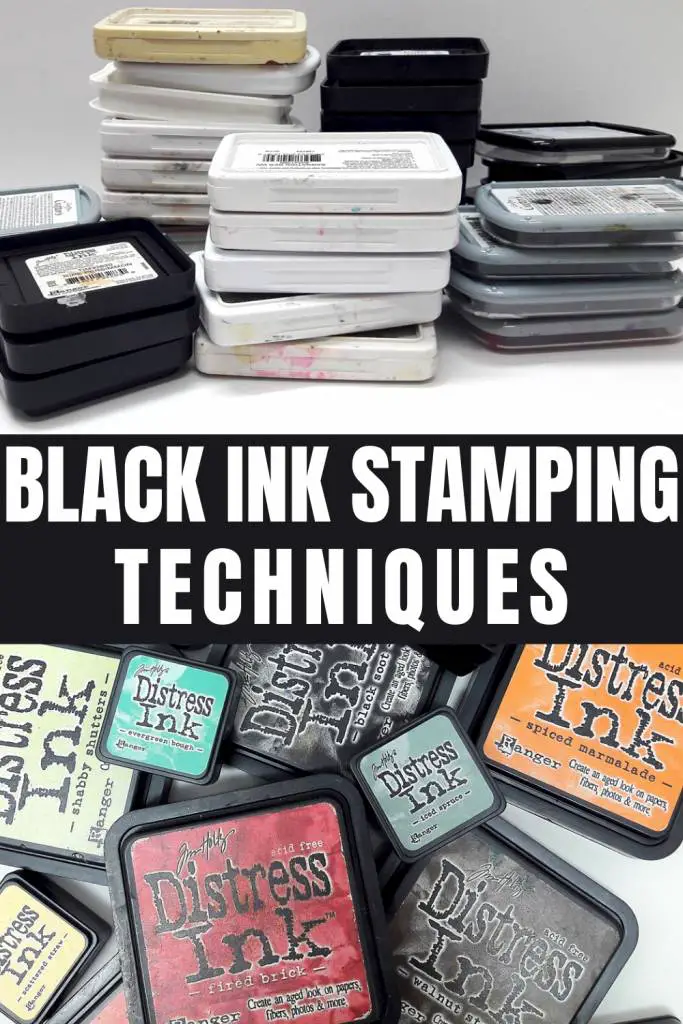 Have fun creating!