Inside: how to make a DIY paper bookmark with a magnet
When I was about 8 or 9 years old I used to read a lot of books, so many that I had a special position in the library. I was selected to be a special helper to the librarian and as part of my job I arranged books on shelves and mended torn books with masking tape - I guess I had good hands even back then 🙂 That job made me feel so important and accomplished and I think it was one of the most positive experiences I had as a child. Today I don't read so much but books have a special place in my hearts. I could never read a book on Kindle or on the computer and if I do read a book its always a hard copy.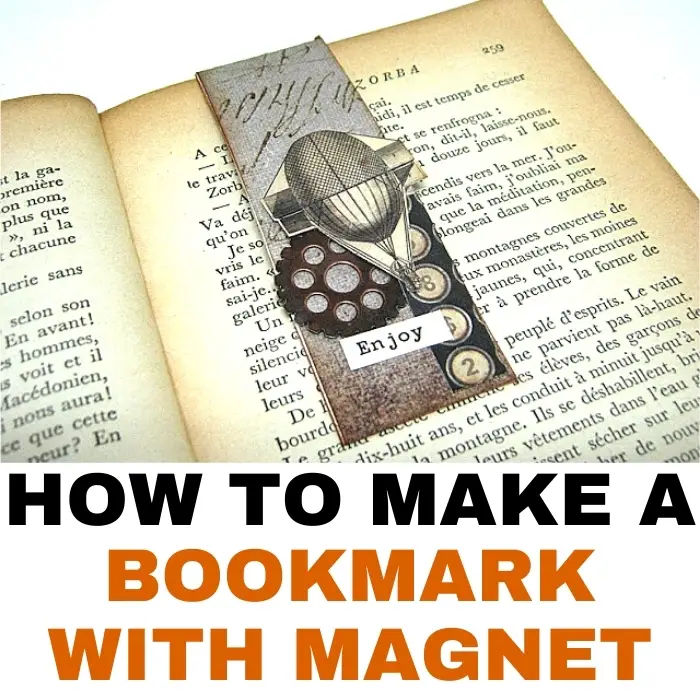 If there is one thing I hate is that people mark their place in the book by folding the corner of the page. I never do that because I made myself a paper DIY bookmark with a magnet and you can make one too.
BOOKMARK WITH A MAGNET
Whe you use a bookmark it sometimes fall outside of the book or even slide inside between the pages. To avoid that make a magnetic bookmark that holds the book page strongly and stays in its place!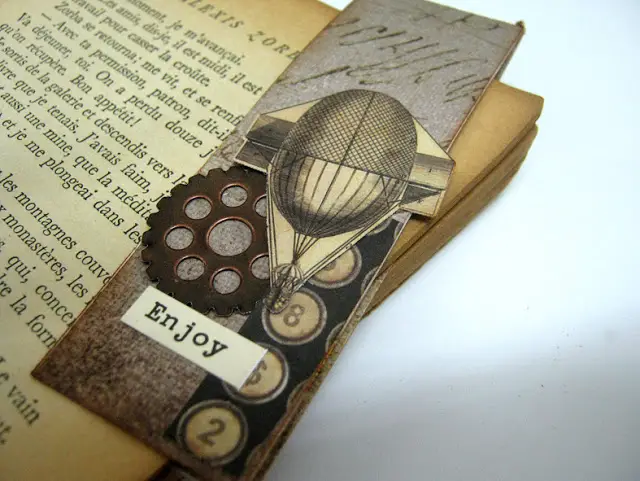 HOW TO MAKE A DIY BOOKMARK WITH A MAGNET
You can make a magnetic bookmark from many materials like paper and fabric and in any shape. You can decorate it with fun accents or additions like:
Tassels
Flowers
Charms
Ribbon
Pictures
Metal embellishments
DIY PAPER MAGNETIC BOOKMARK
Cut a cardstock into the desired size and fold in half.
Embellish the bookmark with elements that match the style of the bookmark.
Attach a magnet to each of the inside edge of the bookmark.
Cover the magnets and the inside of the bookmark with papers.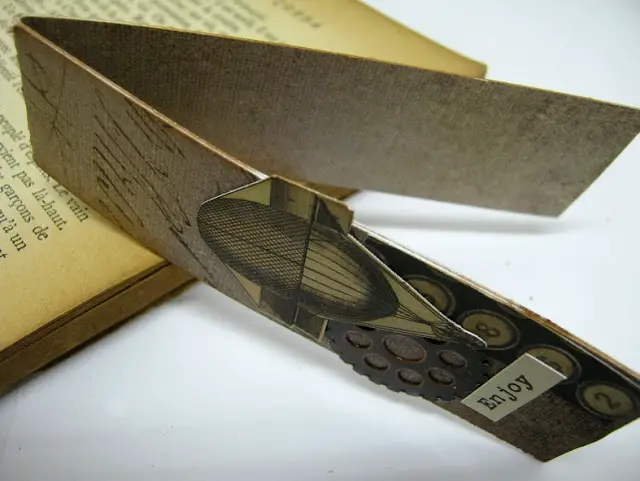 MAGNETIC BOOKMARK GIFT IDEA
I made this bookmark in a steampunk style so I embellished it with some industrial images and a metal cogwheel. You can match the design of the bookmark to the person who receives it. For example if you make a bookmark for teacher you can decorate it with letters, apples or even an apple or pencils. If you make a bookmark for boyfriend then add some hearts on it and if you make a bookmark for mom then adding a photo of the two of you could be a nice touch.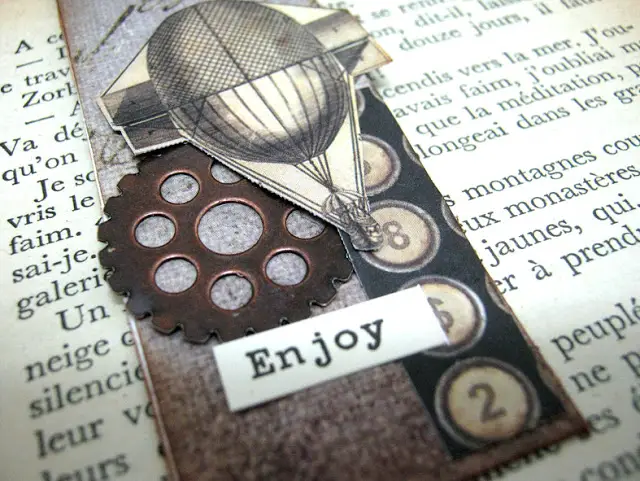 WHERE TO GET A MAGNET FOR A DIY BOOKMARK
Making this project is a great opportunity to use your paper scraps or other leftover supplies because a bookmark is a small enough project. However in order to make the bookmark strong enough to hold the book page you need a strong enough magnet.
Here's a few options:
Making this paper bookmark took about 5 minutes! If you're looking for more crafts that you cn make in 5 minutes check out all these creative ideas.
Sharing is caring - PIN IT!