Inside: fun and easy 5 minute project ideas you'll love to make!
If I could have my wish I'd have 3 extra hours a day just for crafting. Unfortunately I don't see it happen... we only have 24 hours a day and we mostly fill them with things we have to do, work, kids etc. But I need more crafting time! So if I can't control how many hours are in a day I'll control how much time I need for crafting! My formula is simple - make 5 minute projects that are also useful and kill two birds in one stone... craft AND make things someone can use so they'll be perfect as gifts or for future projects.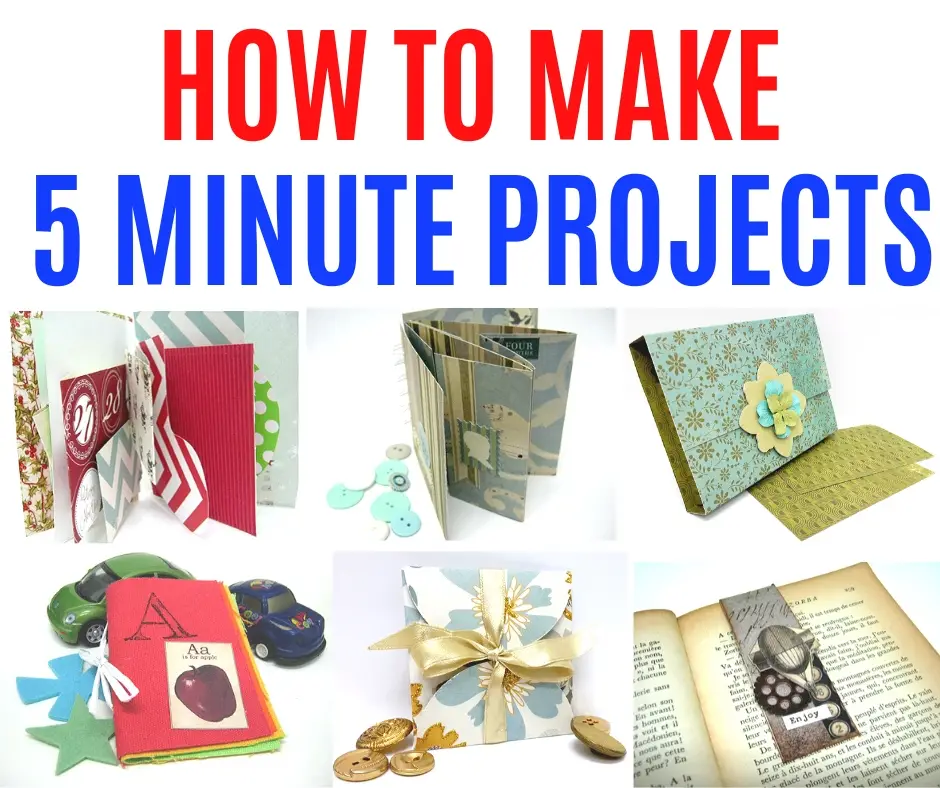 5 MINUTE PROJECT IDEAS
The key for 5 minute projects is not necessarily work fast but make easy projects that don't involve complicated techniques, lots of materials and long processes. It might not take exactly 5 minutes to complete but this type of crafts are really fast and simple.
TIPS & TRICKS FOR MAKING 5 MINUTE PROJECTS
Use pre-cut paper, fabric or chipboard.
Simplify processes like adding text -instead of stamping use stickers or hand write it!
Make one page projects to shorten the time it takes to complete it.
Use Bind-it-All or rings to bind mini albums instead of building a mini album from scratch.
Don't spend time on complex techniques with many steps or long drying time.
Think small - large projects take longer time.
Alter household items instead of starting a project from scratch.
AWESOME 5 MINUTE PROJECT IDEAS
HOUSE HOLD ITEMS
Alter unused house hold items and turn them into useful things you can use!
ERASER BULLETIN BOARD
This fast project will solve all your memory problems! You'll never forget what you need to do when you have a pretty bulletin board in front of your eyes.
You can give it your personal touch by adding your own background and embellishments. Click HERE to watch the step by step video.
MAGNETIC BOOKMARK
I needed a bookmark so I could stop folding the corner of the book page every time I stopped reading. But instead of buying one I made it super fast AND in a steampunk style! See how HERE
GIFT BOX
This box is so easy and fast to make. You'll have a personalized gift box for your gift that will wow everybody and you'll be able to create it only in 5 minutes! You can decide on the pattern and color of your box and match it to whatever is inside! Find the video tutorial here
GIFT BAG
Paper bags are so much fun and are good for the environment! Create your own paper bag for a gift or for yourself from pattern papers. I use the papers I don't need or don't like as much so it's great for using your leftovers too!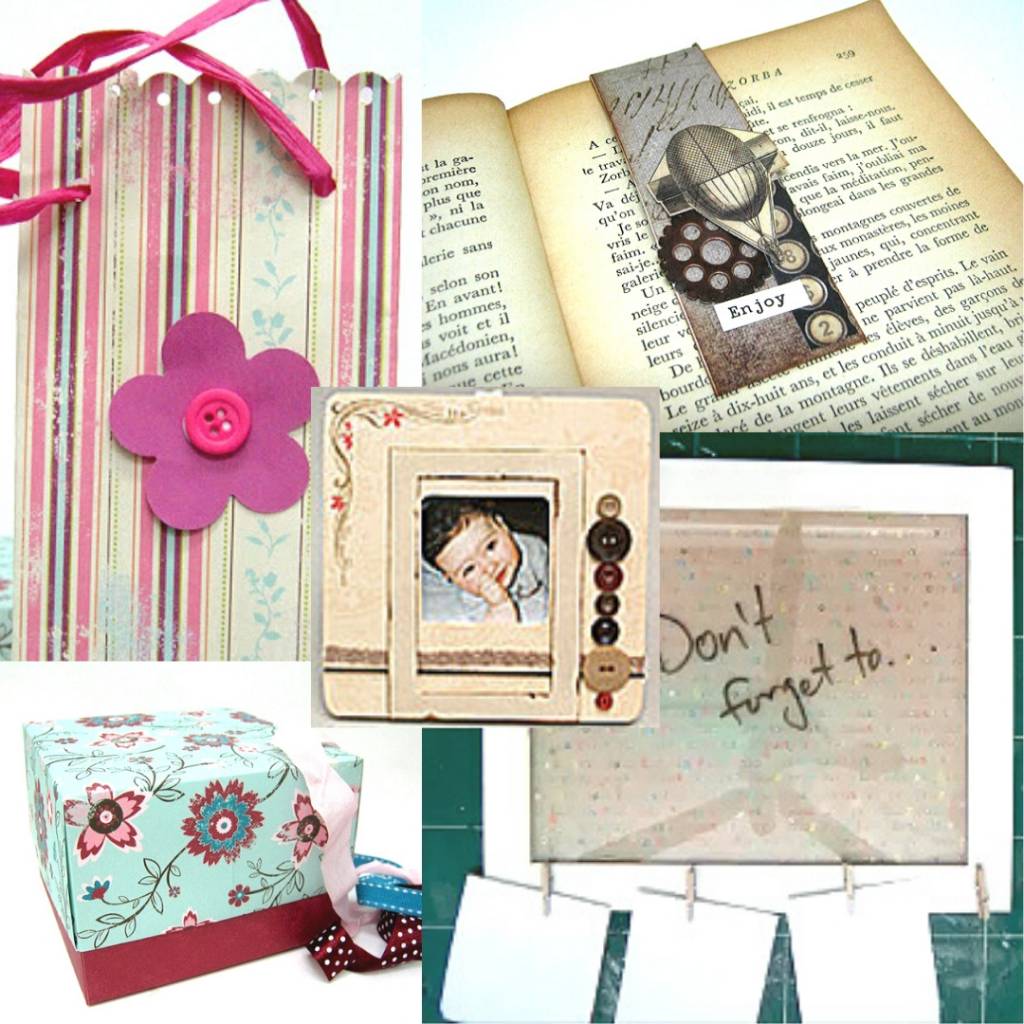 CARDS BOX
Cards Box set complete with a box to store your cards or give as a gift. This can be a great solution for ATC's or Christmas cards that you don't know where to put.
For this project you'll only need a 12x12 double sided thick cardstock and a bone folder to make sure your folds are creased well. Find out the full tutorial HERE.
CARD ENVELOPE
This cute little envelope can be created for almost anything you want, such as a CD, a card or even money. It's pretty to be a gift wrap for any gift to someone special. Here's how to make it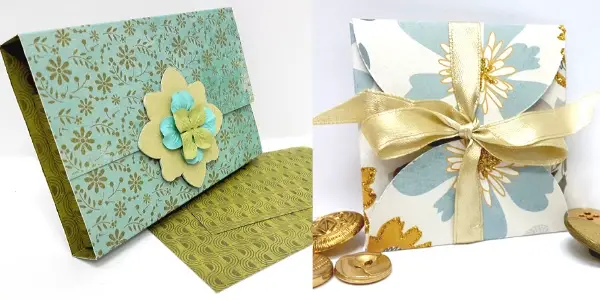 MINI ALBUMS
You can even make little mini albums or inserts in minutes. These one page projects are easy to make and they look amazing!
JUNK JOURNAL PAGE IDEA
This is a really easy and fast project that you can add to a junk journal, scrapbooking page or a mini album. You can also create a few of these folded pocket pages and bind them together into a mini album. Click HERE for the video tutorial.
BABY ALPHABET BOOK
Kids don't need fancy gifts or expensive brands they just need fun things to play with. I used some leftover fabric and stamps to create an alphabet book. If you don't have fabric you can use paper instead.  Checkout the step by step video tutorial
INTERACTIVE MINI ALBUM
Believe it or not but you can even make an interactive mini album as a 5 minute project! All you need for this project is a one 12x12 double sided cardstock and a few embellishments. See how to make it
JUNK JOURNAL
I love junk journals... a bunch of different papers, colors and shapes that make one vibrant and fun journal for you to write in, draw or doodle and you can create one in only 5 minutes. This project was done with Christmas papers but you can use different papers. Here's how to make it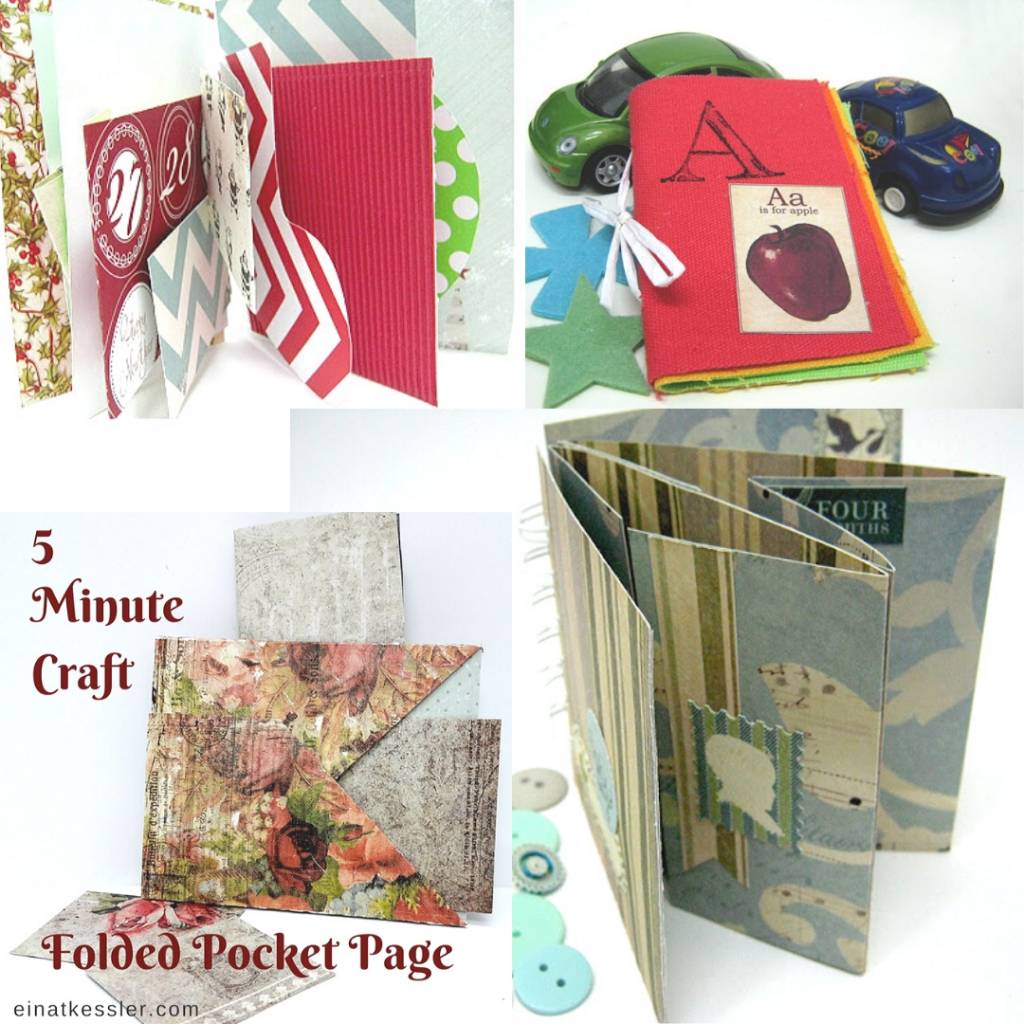 Leave me a comment telling me what 5 minute project you created lately!
SHARING IS CARING! - PIN IT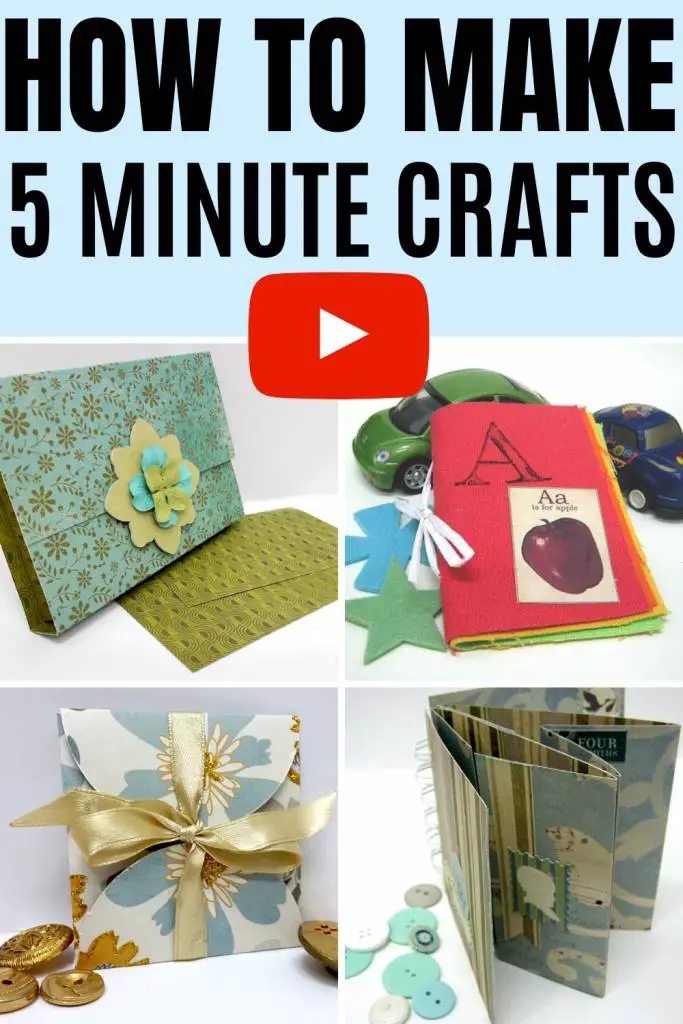 Have fun creating!