Hi dear crafty friends!
Today I'm sharing a new art journal page: Don't Be Afraid Art Journal Page. I created this page with a really cool and easy technique I want to teach you. I don't think it has an official name so let's call it the patterned masking tape technique. This technique is using masking tape as a surface like paper to work on with paint or other materials.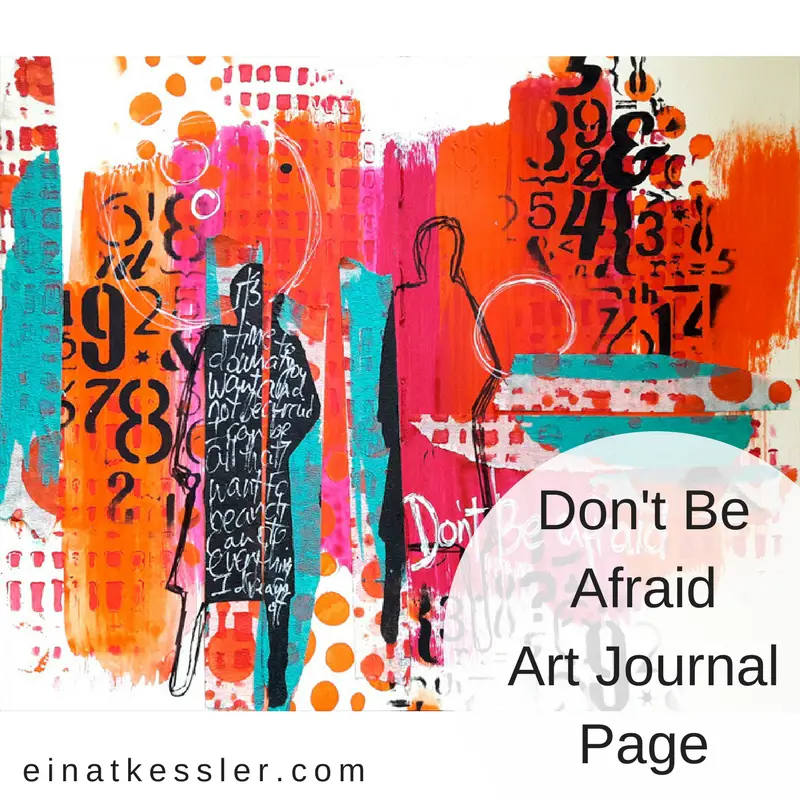 Don't Be Afraid Art Journal Page
The first step is to attach pieces of regular masking tape to a plastic surface so you'll be able to remove the masking tape when it's done, as well as clean up any paint. I used a plastic lid of a large container. Arrange the strips of masking tape close together. Use whatever width of tape you have.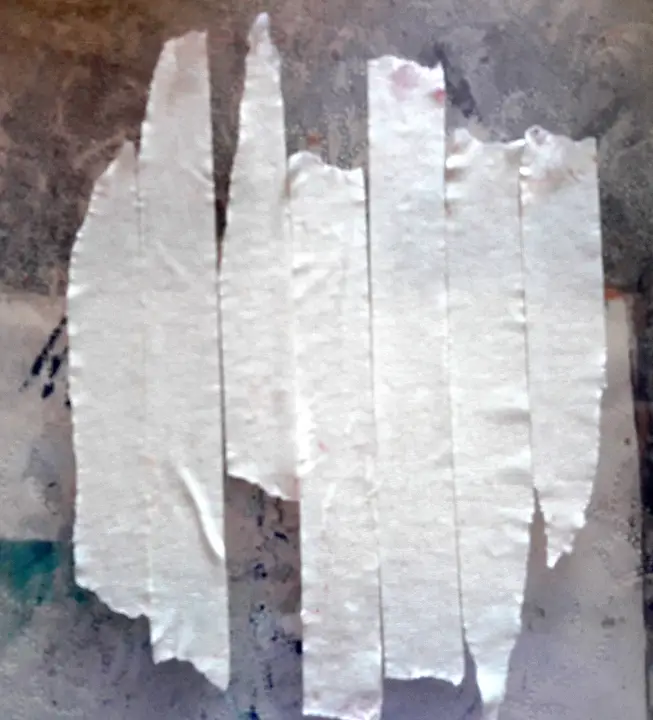 Next start adding color to the masking tape. Use acrylic paints with a brush and stencils to add a pattern as well. After the paints were dry I used another stencil to add a shape on the masking tape strips.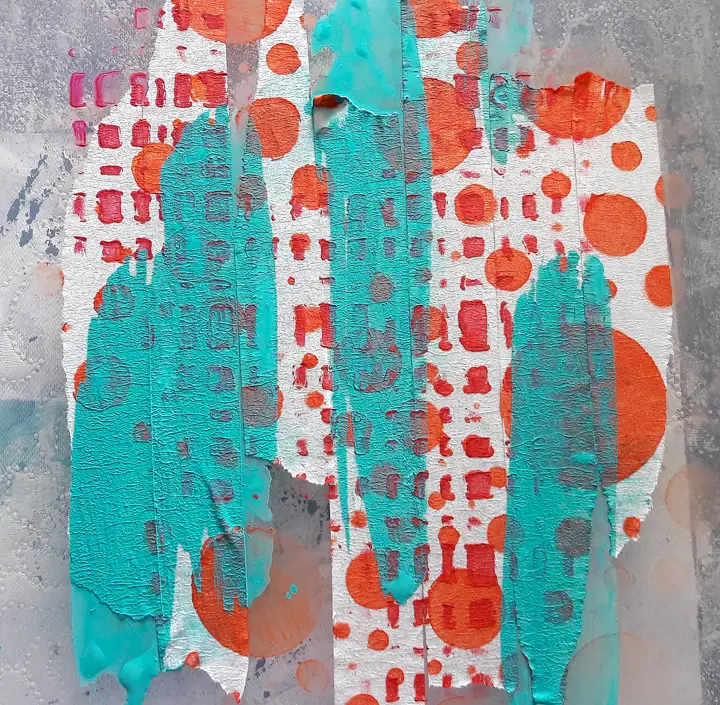 Do the same thing on your art journal spread. Meaning add paints with a brush and stencils to create a background. Remove the masking tape from the plastic and attach to the page. I added the strips both vertically and horizontally. I also didn't attach the strips with the human shape according to order. Two strips were attached next to each other but the third was attached separately. I used the same stencil to complete the human shape with a black pen. Then I added some text and details with white and clack pens.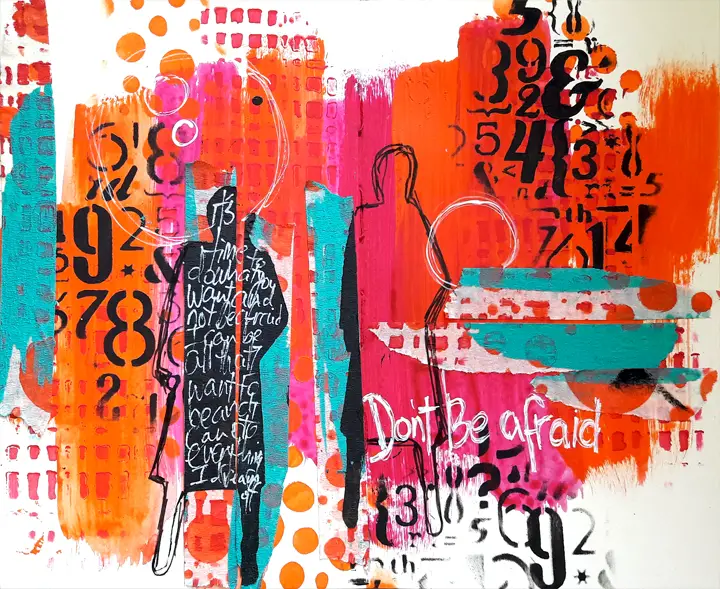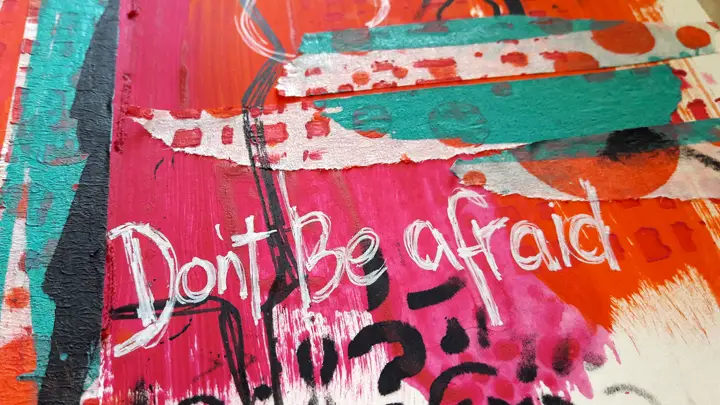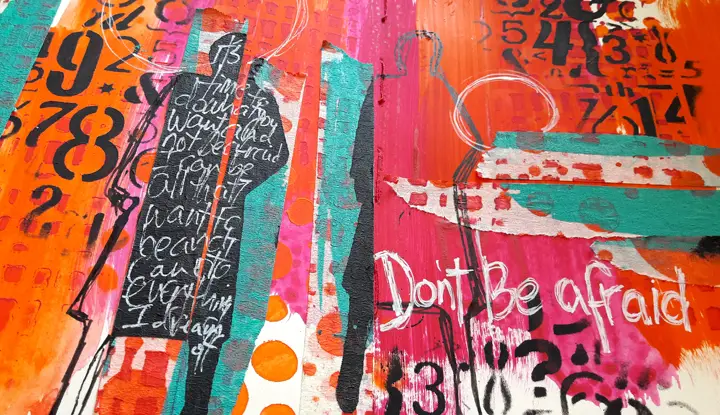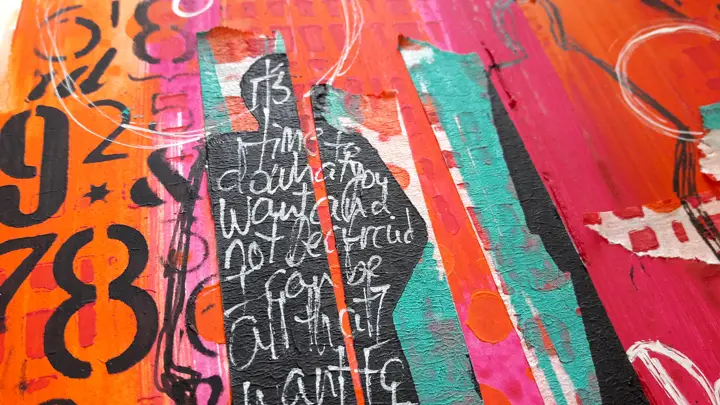 The masking tape is a great technique to create additional texture without adding too much bulk. It also allows you to play with shapes and order and to create new and exciting images.
Have you Joined the VIP Room? Where every month you'll get new class grade video tutorials, be the first to hear about new products, get access to printables and patterns, have more chances to win fabulous giveaways and much, much more!
Don't miss out! Keep up with all the crafty goodness by subscribing to the Einat Kessler creative newsletter
Have fun creating!