Inside: how to use masking tape on your art journal page
Sometimes the best art journaling techniques are with the most simple items you have at home and that are not originally made for crafts. I had a lot of masking tape and I wanted to use it for something so I came up woth a fun way to use it on my art journal page.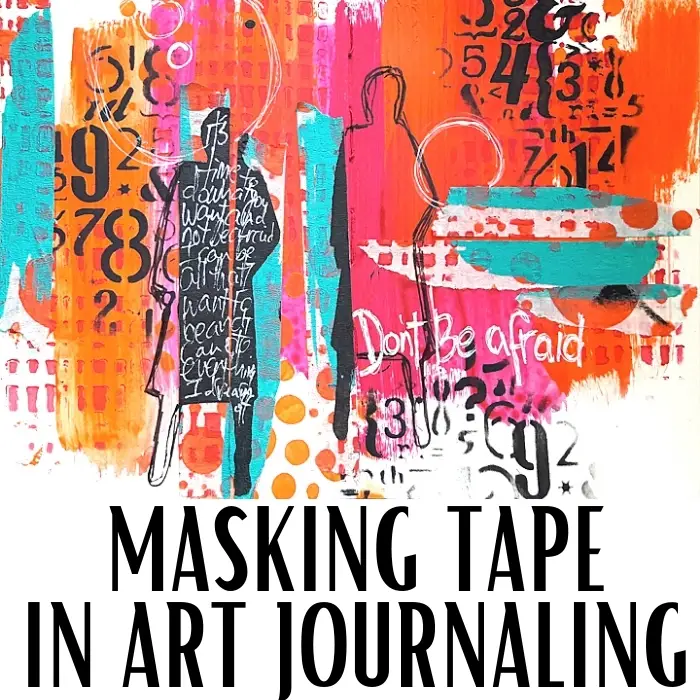 USING MASKING TAPE IN CRAFTS
Masking tape, also known as painter's tape, is a type of pressure-sensitive tape made of a thin and easy-to-tear paper, and an easily released pressure-sensitive adhesive. It is available in a variety of widths. It is used mainly in painting, to mask off areas that should not be painted. The adhesive is the key element to its usefulness, as it allows the tape to be easily removed without leaving residue or damaging the surface to which it is applied. The tape is available in several strengths, rated on a 1–100 scale based on the strength of the adhesive. Most painting operations will require a tape in the 50 range. Household masking tape is made of an even weaker paper and lower-grade adhesive so it's best for using in crafts and art journal pages.
PRINTER'S TAPE BENIFITS
Doesn't cost much.
Most homes already have it.
It is a great way to create additional texture without adding too much bulk.
It allows you to play with shapes and to create new and exciting images by changing the order and direction of the tape.
HOW TO USE MASKING TAPE ON ART JOURNAL PAGE
The technique I'm using is basically uses the printer's tape as a textured paper that you can write, stamp and paint on.
Here's the process to make this art journal page:
1.The first step is to attach pieces of regular masking tape to a plastic surface so you'll be able to remove it when it's ready, as well as clean up any paint. I used a plastic lid of a large container as my mat. Use whatever width of tape you have and arrange them close together on the plastic mat.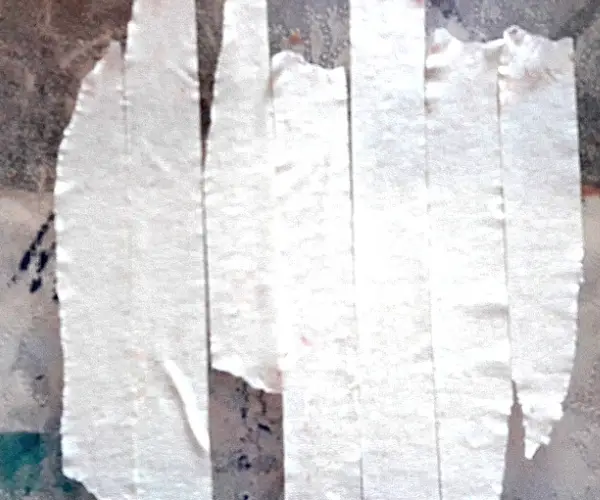 2.Next start adding color and patterns to the masking tape by using stencils with acrylic paints. After the paints are dry add more color with a brush and paint on part of the tape's surface.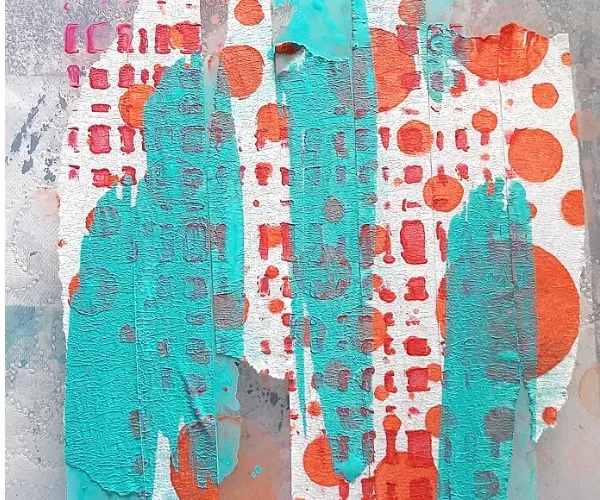 3. Add a human shape on the strips using a stencil and acrylic paint while making the image spread on a few of the strips.
4.Add paints with a brush and stencils to create the background. Remove the tape from the plastic and attach to the page while attaching the tape both vertically and horizontally. Separate the masking tape with the image to add interest to the page then use the same stencil to complete the human shape with a black pen. Finally add some text and details with white and clack pens.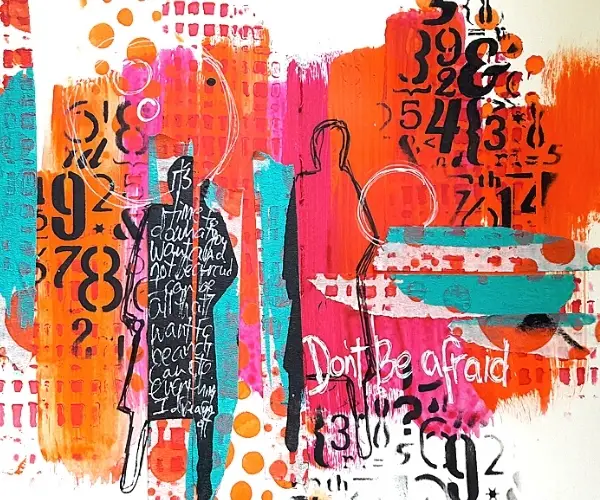 OTHER PRINTER'S TAPE ART IDEAS
Here are some more ideas how to use masking tape in your crafts.
HERRINGBONE PATTERN CANVAS
Make a home decor mixed media canvas with a colorful herringbone pattern. Create this pattern with pieces of printer's tape!
HOW TO MAKE HOMEMADE MASKING TAPE
Make your own printer's tape for any craft project. Decide the width and length and make your own design with custom colors and patterns!
If you want to use store bought masking tape here are a few options:
Sharing is caring - PIN IT!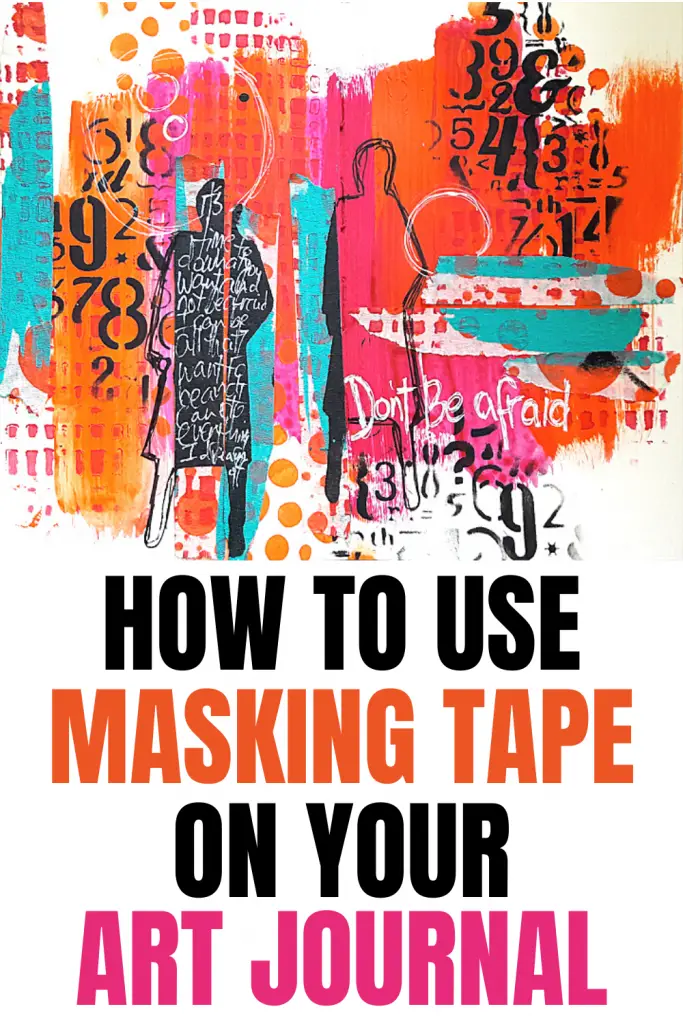 Have fun creating!