Inside: 3 easy ways to add texture to art journal pages
On my first trip to the US people there told me I have very good English and asked me if I once lived in the US or my parents came from the US. They just couldn't believe I never lived or been to the US before. My English is good, but I still think in Hebrew and translate what I want to say to English. The same way I "translate" what I want to say to images or visual elements in my art journal. But if you want to make a page about texture how do you "translate" that?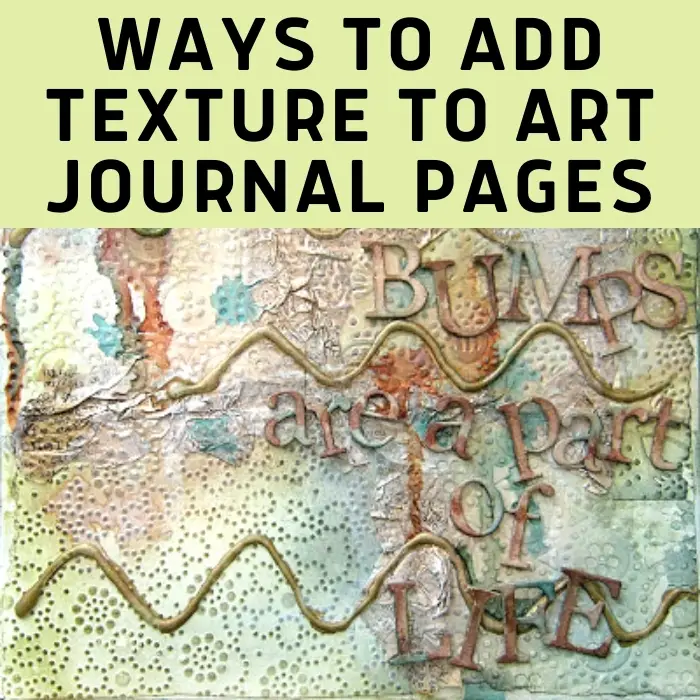 HOW TO "TRANSLATE" MEANING TO VISUAL ELEMENTS
Art journaling is all about saying something in a visual form. Sometimes it's easy to say what you want but sometimes it's a little tricky.
THE MEANING
The meaning of this page is about the hurdles in life. Those obstacles you encounter along the way that you need to overcome. The quote I picked is: Bumps are a part of life.
THE "TRANSLATION"
In order to give the feeling of bumps to the page I wanted to add a lot of texture. I added the texture, which is basically little bumps and pits, in 3 ways.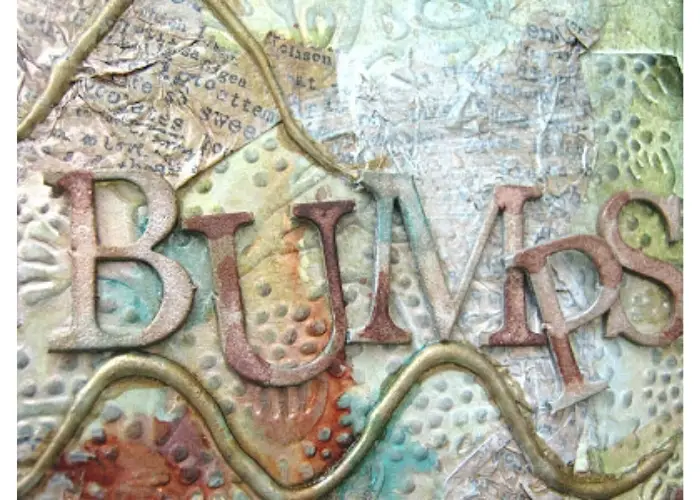 HOW TO ADD TEXTURE TO ART JOURNAL PAGE
1. TEXTURE IN THE BACKGROUND
First I wanted to make the backgound full of texture.
Here's how to make a texturd backgound:
Run paper pieces inside a die cutting machine with an embossing folders
Attach the paper pieces to the art journal page
Add colors with sprays or acrylic paints
2. MAKING RAISED SHAPES
The second way I added texture to the art journal page is to add raised shapes.
"Draw" curved lines with a hot glue gun. Hot glue gun is great for this purpose because when it dries it keeps its volume.
Color the lines to match the colors of the page.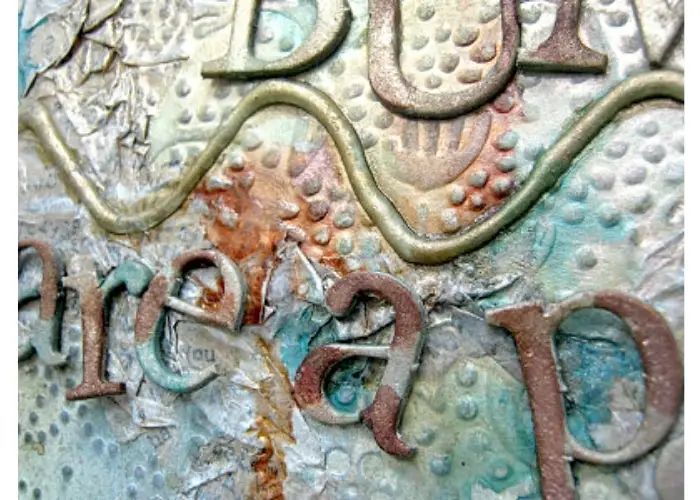 3. MAKE A RAISED TITLE
Adding text to each art journal page is an important part but it's not only words it can also be an artistic visual element that can add texture to the page.
Color chipboard letters to match the page.
Attach them to the page.
Here are some tools I used to add the texture to the page:
Sharing is caring - PIN IT!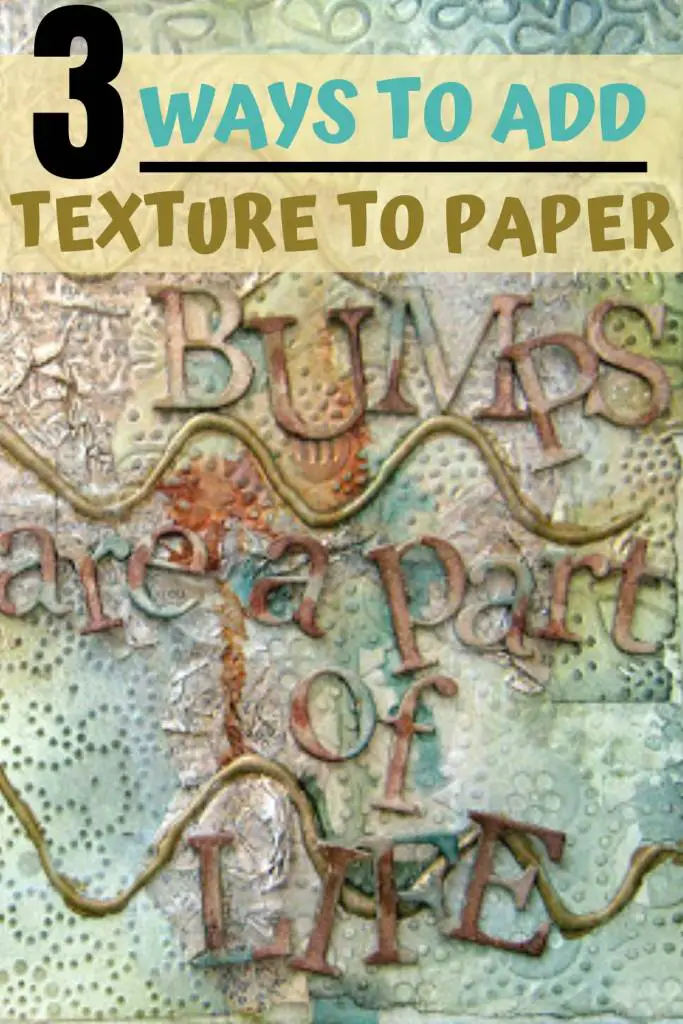 Have fun creating!