Inside: full proof ways to save money on your craft supplies
We all know crafting is an expensive hobby! the manufacturers don't help when they release new products two or three times a year and stores fill their shelves with crafty eye candies as far as the eye can see. However it is possible to stay within a budget and save money on craft supplies.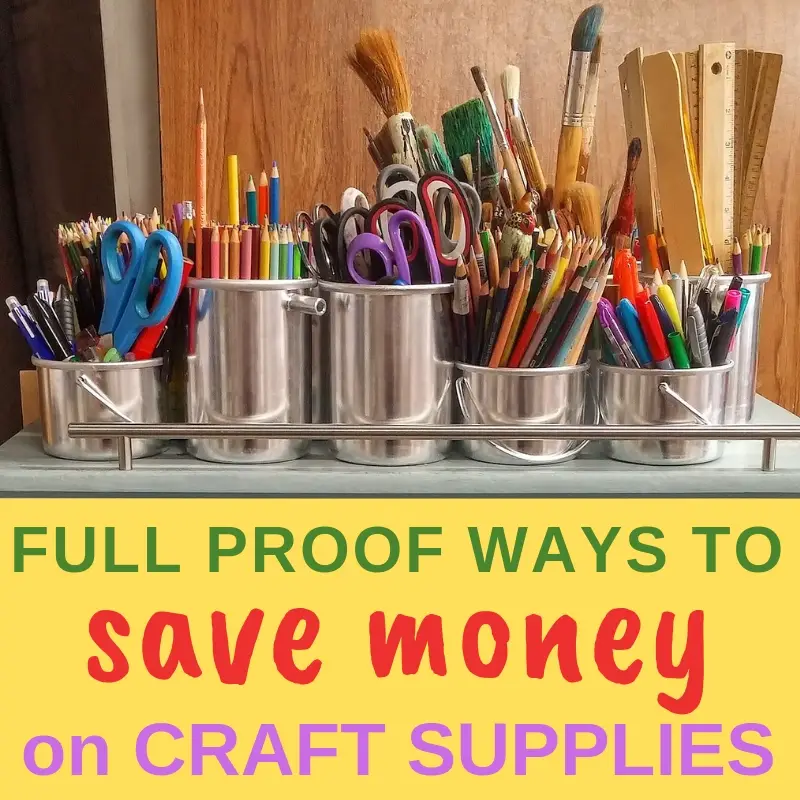 SAVE MONEY ON CRAFT SUPPLIES IN THE CRAFT ROOM
Saving money on craft supplies starts strangely enough in your craft room! Not because you stop buying craft supplies but because you start being smart about the craft supplies you already have.
MAXIMIZING CRAFT SUPPLIES
Saving bits and bobs from projects is a good way to cut your crafting expenses because you may have much of what you need for your project already on hand. Scrapbooking and paper crafts are perfect examples. I have boxes full of random-sized pieces of patterned papers and card stock  so I can easily find what I need. Often it's just a small piece that was left from another project, which saves a trip to the craft store – and money for more supplies I don't even need to buy. The challenge is to keep supplies organized in such a way that you can find them when you need them.
MAKE YOUR OWN CRAFT SUPPLIES
Sometimes you can make your own version of a supply you might normally buy. Try your hand at making your own crackle medium, decoupage, or chalk paint. Here's a video tutorial of how to make "snow" for Christmas projects and cards 
You can create not only wet supplies like paints and mediums but also dry supplies like flowers: Here are a few tutorials
Check my Create Your Own Craft Supplies board on Pinterest for more ideas and techniques on how to create craft supplies.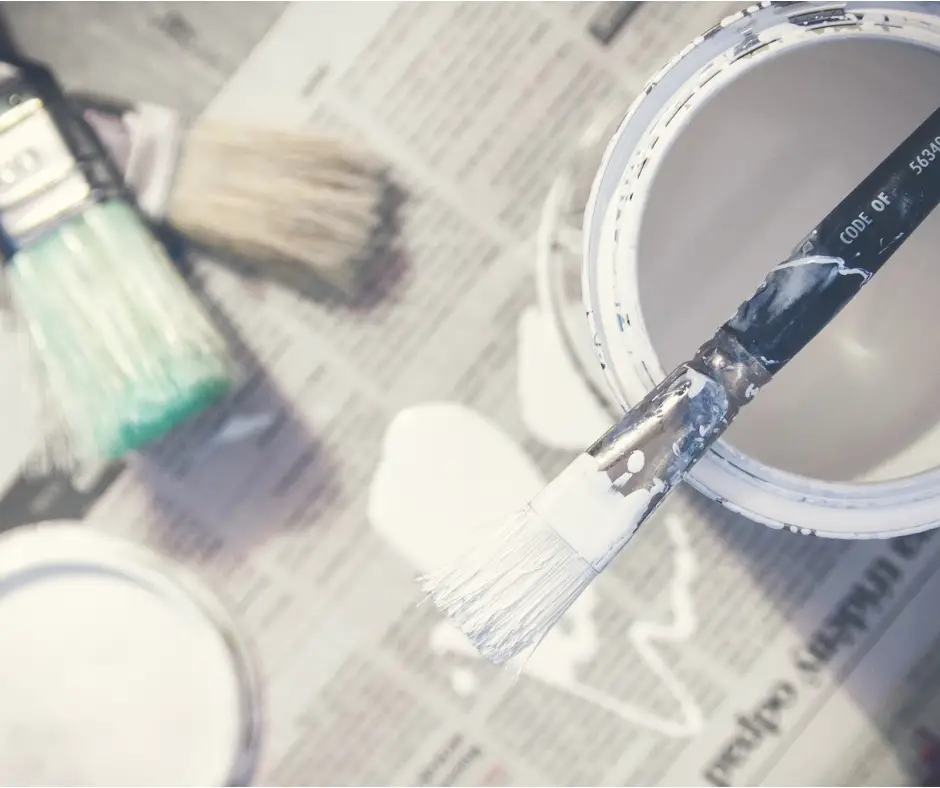 REUSE AND REPURPOSE
One of the major costs of crafting is buying the supplies you need. So many times though you will have great supplies already on hand:
Simple glass spaghetti jars could make some great mason jars.
Used cereal boxes can be used as cardboard for a mini album.
TP rolls, the inside of chocolate packages and mesh from fruit packages can be used as stamps.
Empty chipboard letters sheet can be a stencil.
Old jewelry is perfect for adding texture to mixed media projects.
There are already so many great items in your house that need to be reused rather than thrown away. Before you go to buy supplies take a minute to think if there are any other items that you can use that you already own.
DON'T SHOP CRAFT SUPPLIES ONLY AT CRAFT STORES
Saving money on craft supplies doesn't mean you have to stop buying craft supplies. It just means you don't have to buy them in craft stores.
THE DOLLAR STORE
The Dollar store is a great place to find craft supplies you can use. They may not be the branded kind but you don't always need to use those expensive brand names and the cheaper supplies will do the same job.
Here are some craft supplies you can find at The Dollar Store – all for $1:
Small bottles of Mod Podge
Ribbon, jute, ropes, and cords
Gems, rocks, pebbles, stones, and marbles
Glue sticks, tacky glue, and tape
Candles and holders
Decorative mesh
Craft foam
Paper mache boxes
Art paint brushes
Fabric tote bag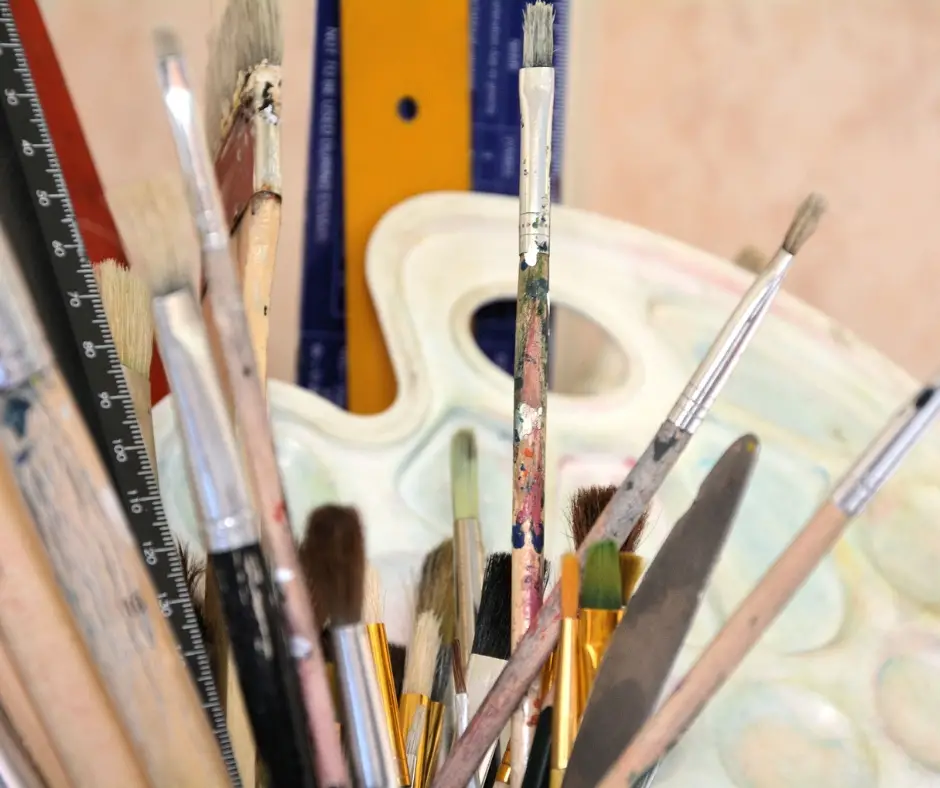 THRIFT STORES
Obviously, you can't exactly go in with a shopping list for craft supplies, but if you frequent them often enough, you'll likely run into some supplies you can snag for mere pennies on the dollar. Some of the best craft finds at thrift stores have been yarn, ribbons, fabric, and kid's craft supplies.
YARD SALES
A cousin to thrift store shopping is yard sale shopping. And the chances of finding a collection of supplies is actually even better with yard sales because people will usually have a whole box or bag of craft supplies they clean out all at once.
CRAIGSLIST AND FACEBOOK GROUPS
You can find a LOT of Facebook groups that offer buying and selling used and new craft supplies at low cost. They're free to join and sometimes you can find great deals of exactly what you need. Take a look at Craigslist for some great finds as well.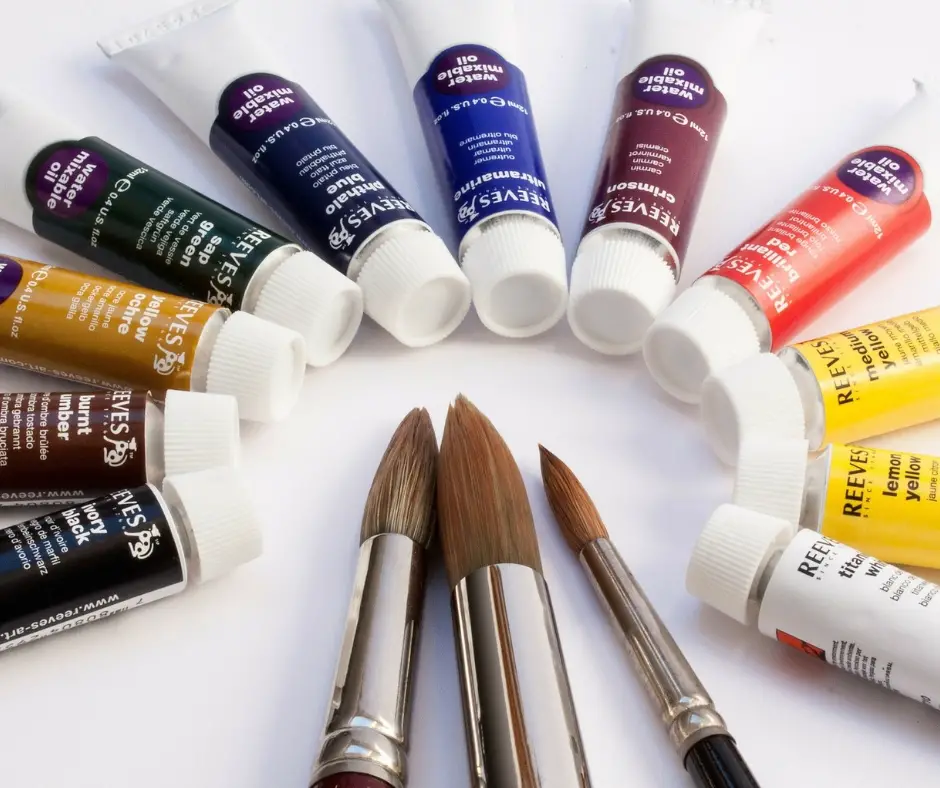 CRAFT SUPPLIES SHOPPING ONLINE
BUY CRAFT SUPPLIES FROM THE MANUFACTURER
Smart scrapbookers and card makers follow their favorite manufacturers on social media or subscribe to their email newsletters. Then, when big sales hit, smart crafters are the first to know. Some manufacturers also offer shipping discounts or offer free shipping altogether. Stay connected at the source, and you will always stay informed.
USE AFFILIATE LINKS
Don't shy away from clicking on affiliate links out of fear that your personal information will be hacked or stolen. Instead, think of affiliate links as an "in-home party". Affiliate links are simply the number one way to support your favorite YouTuber or blogger. They get a little bonus, and you get the same product you would purchase anyway. Plus, some affiliate links even offer additional discounts which are unavailable elsewhere.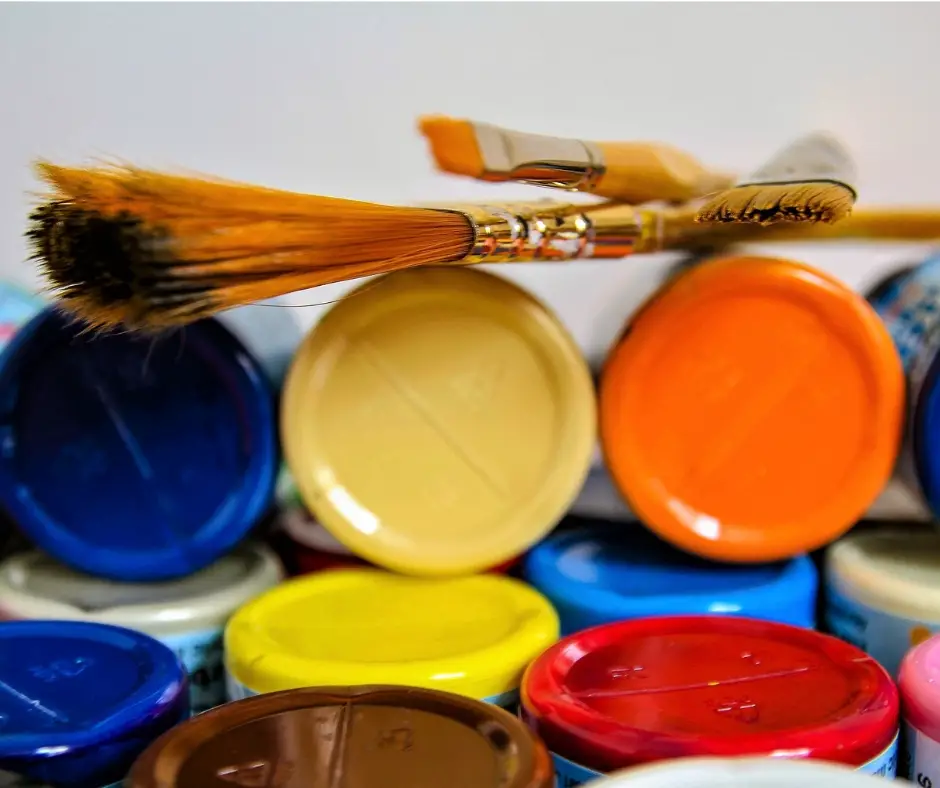 SMART CRAFT SUPPLIES SHOPPING AT THE CRAFT STORE
After utilizing all other avenues sometimes you just have to go to the craft store. Maybe you didn't find what you need or you need that visit just for fun. Whatever the reason for your trip is you can save money on craft supplies in the craft store too.
BUY CRAFT SUPPLIES IN BULK
Like in food, when you buy in bulk you get a better price. For one entire year, keep track of consumables (adhesive refills, card bases, envelopes, basic cardstock, etc). Then, the following year, buy a stash IN BULK at a discount price for the entire upcoming year.
ANTICIPATE FADS AND CONTROL IMPULSE
Don't buy the latest and greatest thing just because it's the latest and greatest. Put the latest and greatest supplies on a LIST. And then… wait (even if it's only for a little bit). Think of those "amazing" craft products that have come and gone just since you have been crafting. Remember how everyone "oooo-ed" and "aaaah-ed" over them when they first came out? So instead of rushing to purchase the newest things, watch a few YouTube tutorials and get a feel for the products you want before you buy them. If you still want them after that, go for it! You will use them a lot more!
SALES CYCLE
Almost every craft store has a sales cycle. Every few weeks you'll see certain categories at certain savings. Keep track of your local store's sales cycle and buy when the sale is on, or mark you calendar for the next one!
SAVE THE RECEIPT
Sales at craft stores change weekly. Always save your receipt, because if an item goes on sale within two weeks of you buying it, you can get the difference back at some stores. You might not even need to take the item in, just the receipt to show your purchase.
FLEXIBLE SHOPPING HOURS
Follow stores on Facebook for great deals and tips. Sometimes the store will post a coupon in the morning but the coupon will only be good for that day from 4 to 9 p.m., so this sort of deal is only really good for those less-than-hectic days.
USE COUPONS
Big chain stores and sometimes smaller stores have coupons for specific products, range of supplies and even the entire store. You can find the coupons in your local newspaper, on their websites and sometimes in the store itself.
THERE ARE A COUPLE OF OPTIONS FOR USING YOUR CRAFT STORE COUPONS:
Sign up for text message coupon alerts. Follow the instructions in the text message and present the bar code on the screen at checkout.
Use a smart phone to pull up the coupons on the website. Present the bar code on the screen at checkout.
Print the coupons straight from the website at home on your printer. Present the coupon printout at checkout.
Use the App. Some craft stores have an app that allows you to access coupons, tutorials, and so much more.
Everyone have a different method of using the coupons, some use it on one expensive item and some on many less expensive ones. Whatever your method is coupons is a full proof way of saving money on craft supplies!
PRICE MATCH
Many craft supply stores price match, which means they match their price to their competitors. Don't be afraid to bring a flyer from a competitor store with you when shopping!
AFTER HOLIDAY SALES
A great time to stock up is after a holiday, even a minor one. The best time is of course, after Christmas. You can get stuff up to 70-90% off! Stock up on red and green supplies and you can use them during Valentine's and St. Patrick's Day and vice versa. You might find some red and white silk flowers on sale after July 4th that can be reused during the Christmas season.
BACK TO SCHOOL SALES
Back to School sales aren't just for students. It's a great time to stock up on pens, markers, glue, colored pencils, crayons, stamps, etc. for your craft stockpile.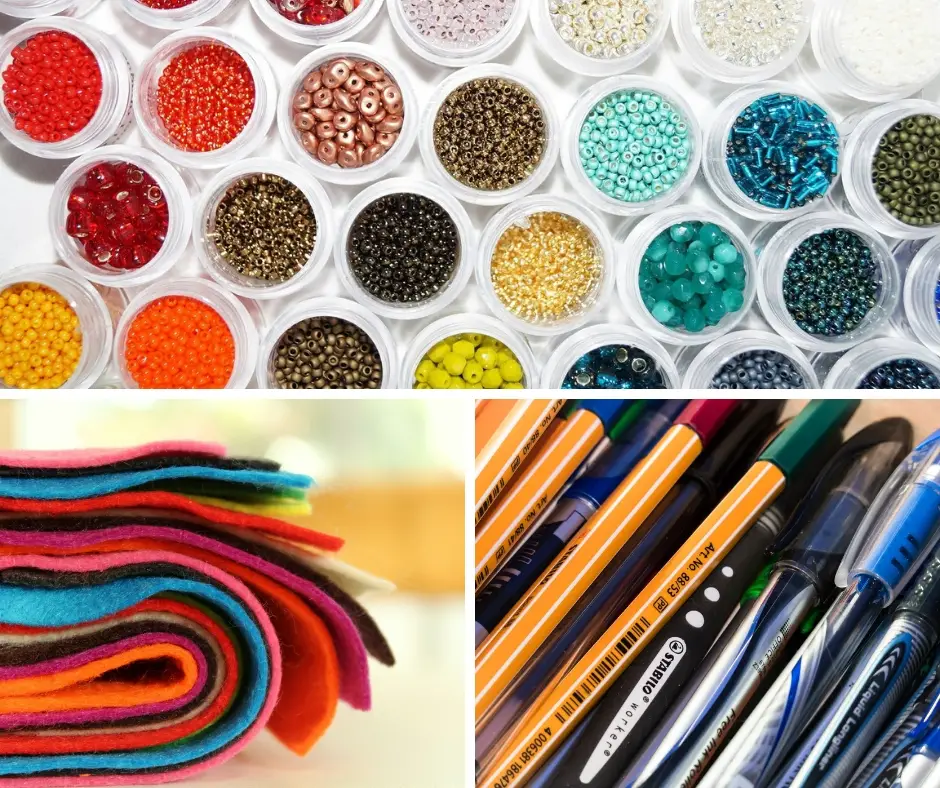 ONLINE CRAFT SUPPLIES DISCOUNT STORES AND DEALS
AMAZON
Amazon actually has some really good deals on craft supplies. This is a good place to start if you are looking for something specific. If you are an Amazon Prime member, you will also get free 2 day shipping on your purchases!
BLITSY
blitsy.com  is an online craft store that offers surplus supplies and passed collections. They get entire collections and product ranges from companies who need to get rid of extra stock. It's a great place to shop because their prices are usually lower and sometimes when on sale even significantly cheaper.
ETSY/EBAY
If you have the time and patience to dive into Etsy or Ebay you can find great deals there. In addition you can also find discontinued paper collections and other craft supplies as well as specialty supplies you won't find anywhere else like real clock parts, light bulbs, etc.
EBATES
If you are not using Ebates now, stop what you are doing and join. It is one of the easiest and well-known ways to save cash when shopping online. You get money back for shopping at tons of stores, even some craft stores. Plus, they often have a deal where you get a nice bonus in your account just for signing up!
ON A PERSONAL NOTE...
It's not easy to resist all the beautiful new and exciting craft supplies we see in the craft store and online. However it's possible... I know because I have tried to do it for the last few months and quite successfully I must say. I'm trying to make do with the supplies I have and not buy things I don't need. It was really hard at the beginning but as time went on I conquered the WANT and only listened to the NEED...
I hope you can to..
SAVE it for later - PIN IT!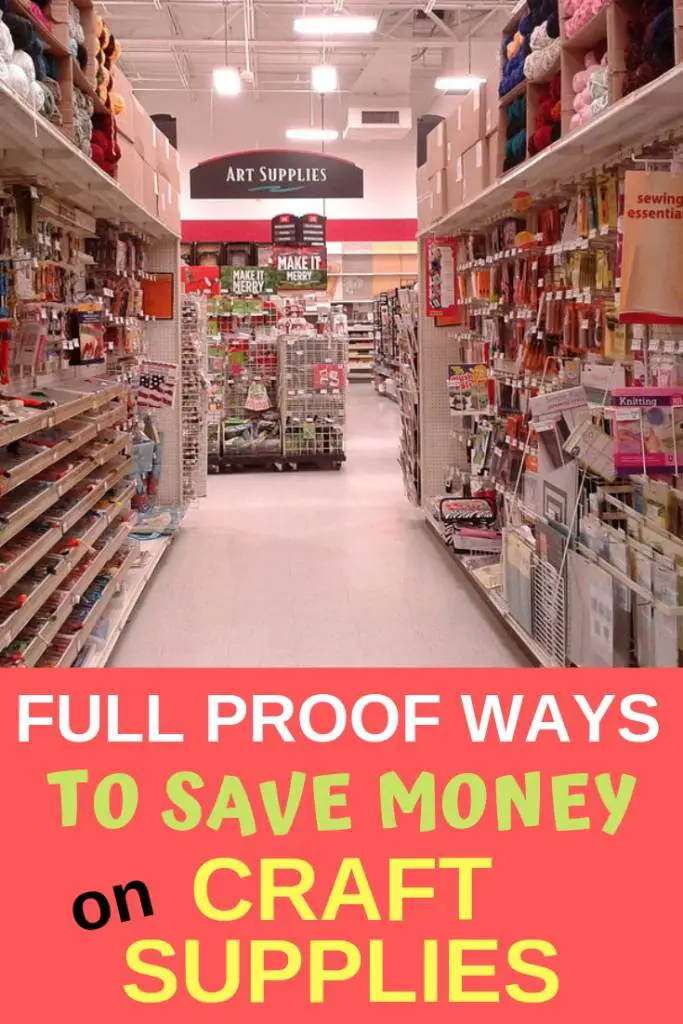 Have fun creating!