Inside: how to make the inside of the Halloween spell book
This is the part 2 of the Halloween spell book tutorial. Last time we created the spook-tacular altered spell book cover with a spider's seb texture and a skull embellishment. If you missed this part you can find it here.  In this part we'll learn how to make the inside of the spell book and turn it into a shadow box filled with apothecary style embellishments.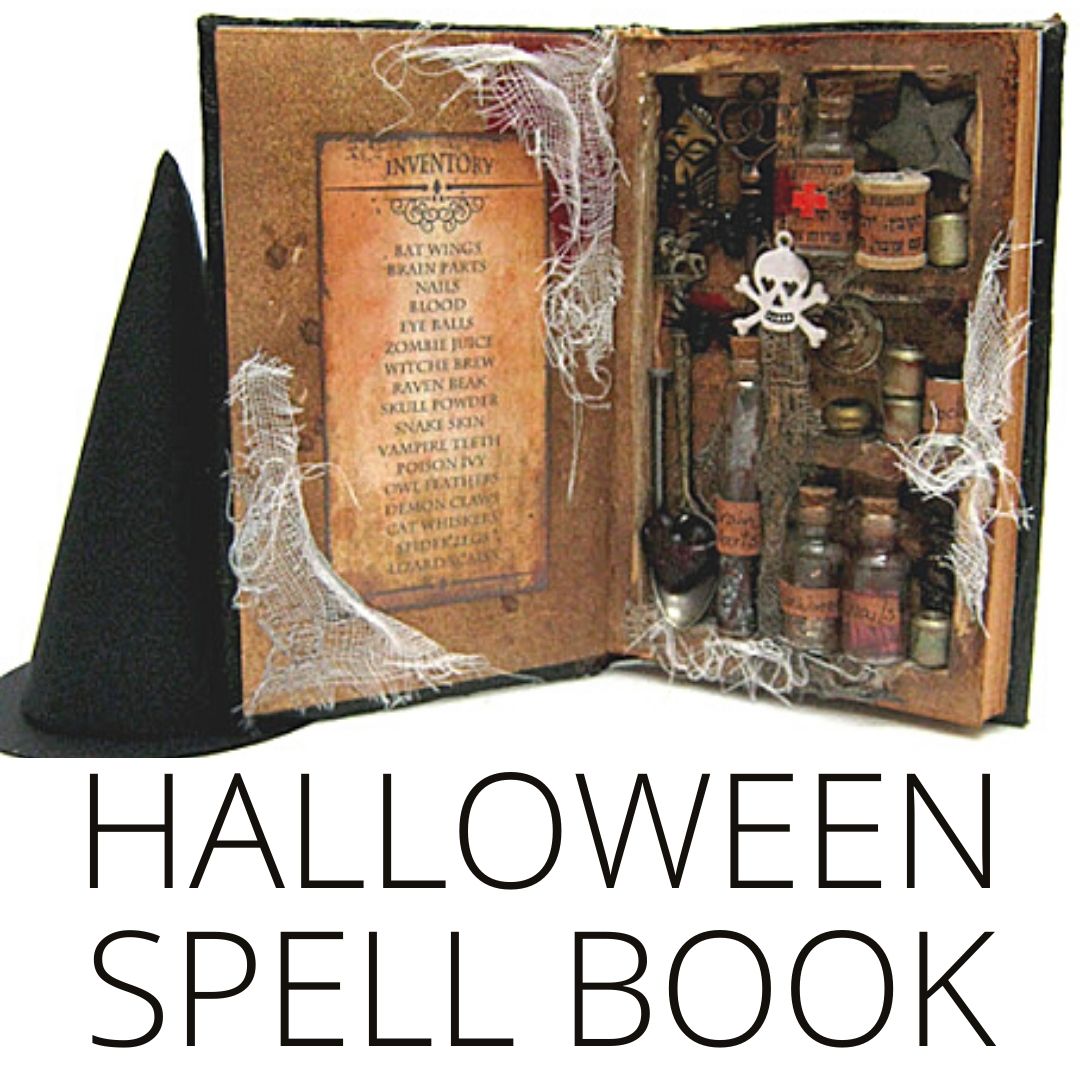 SUPPLIES NEEDED TO MAKE THE HALLOWEEN SPELL BOOK
EMBELLISHMENTS
To make the spell book look as real as possible you'll need to fill it with different types of embellishments and items:
Glass bottles
Embellishments like small teaspoon, plastic eyes, keys etc.
Plastic spiders
GEL MEDIUM
Use the gel medium to secure all the pages an keep the shadow box sections from coming apart.
DISTRESS INK
The best ink to use to add aged look to the Halloween spell book is brown Distress Ink - I used the Photo Vintage color but you can use any other color you have.
SPRAYS
To make sure you color the entire book spray the inside with brown shades of sprays.
CHIPBOARD
Any type of chipboard or even a thick paper will work.
LETTER STICKERS
To add the title "spell book" you can use letter sickers or even handwrite the title. you can also print it on the computer and attach to the book.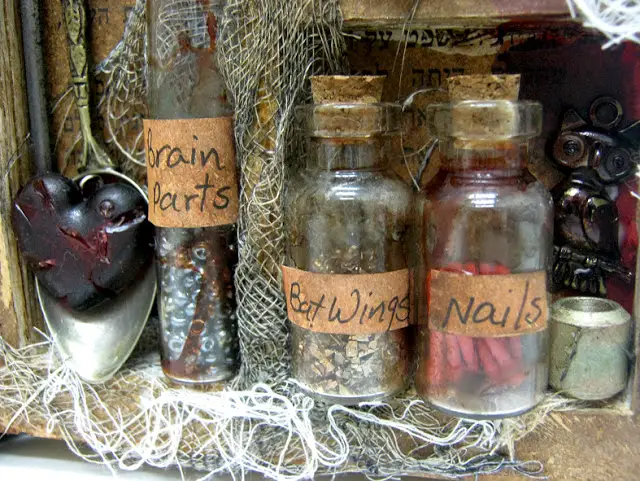 HOW TO MAKE THE HALLOWEEN SPELL BOOK
First you need to create the different shadow box compartments inside the book. Cut out squares from the inside glued pages almost untill you reach the back cover. Make sure to leave a few pages un cut.
Apply gel medium to the inside of the cut compartments to glue their pages too.
Add color to the entire insdie of the book with distress ink and sprays. Let dry.
Fill the inside of the compartments with the embellishents.
Add a title to the front cover of the book.
Print the inventory tag, cut it and  attach to the inside of right cover.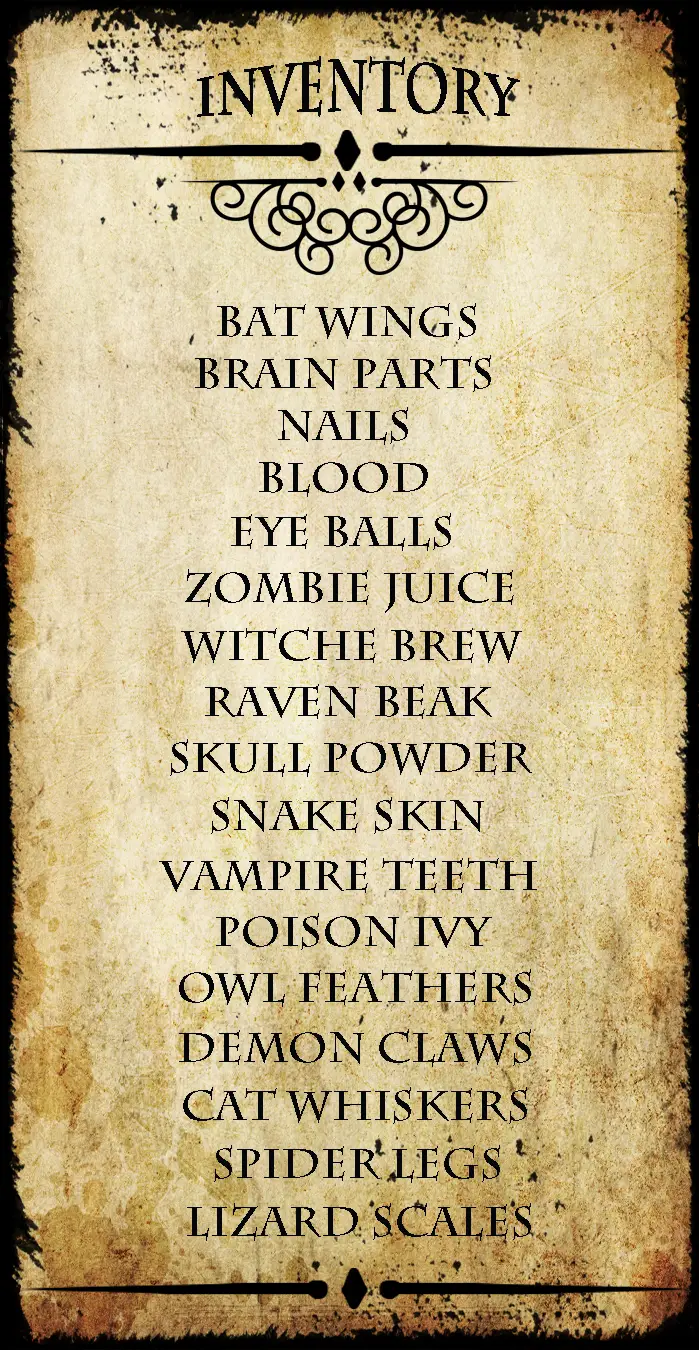 If you wan your own copy of this inventory tag click on the link below!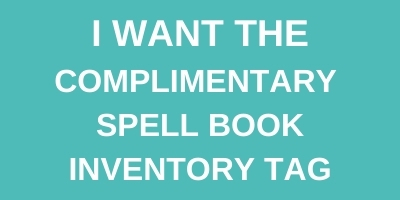 Here's the step by step video tutorial to create the inside of the Halloween spell book
In a project like this it's all about the details. The more details you add the more authentic it'll look, if you can say that about something which is a complete fantasy:)
Here's a list of supplies you'll need for this project:
Sharing is caring - PIN IT!