Hi dear crafty friends!
Do you love making your own custom supplies? Today I'm sharing How to Create a Gelli® Printed Tissue Paper Background. If you haven't tried Gelli printing yet I really recommend it. It's fun and creative and you can't go wrong because every print you make is pretty and unique.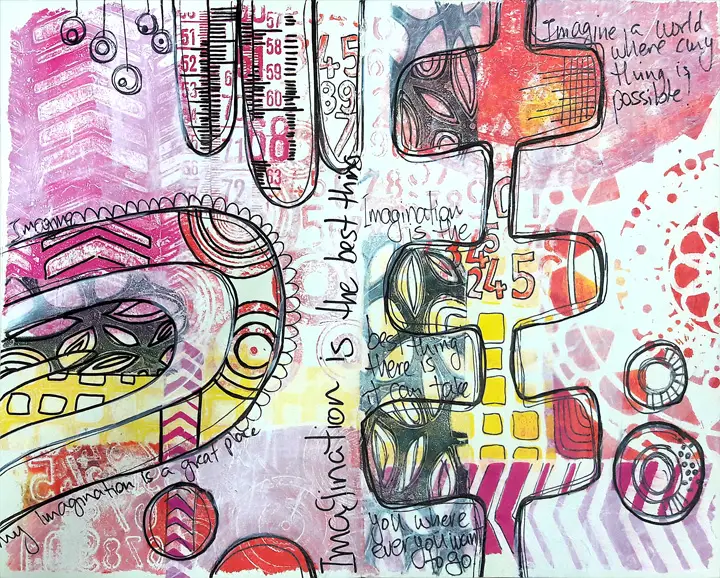 How to Create a Gelli® Printed Tissue Paper Background
Usually Gelli printing or mono printing is done on a thick watercolor paper or cardstock but printing on tissue paper is amazing! Why? because it gives you a unique effect you can't get with any other material. I'm using tissue paper that I bought at my local craft store. You can also use the tissue paper you find in shoe boxes too, it's basically the same. I like to cut my tissue paper into squares and just have fun with the Gelli plate, some acrylic paints and stamps. Make sure to be careful when you remove the tissue paper from the plate because it can tare. You have to peel it very gently.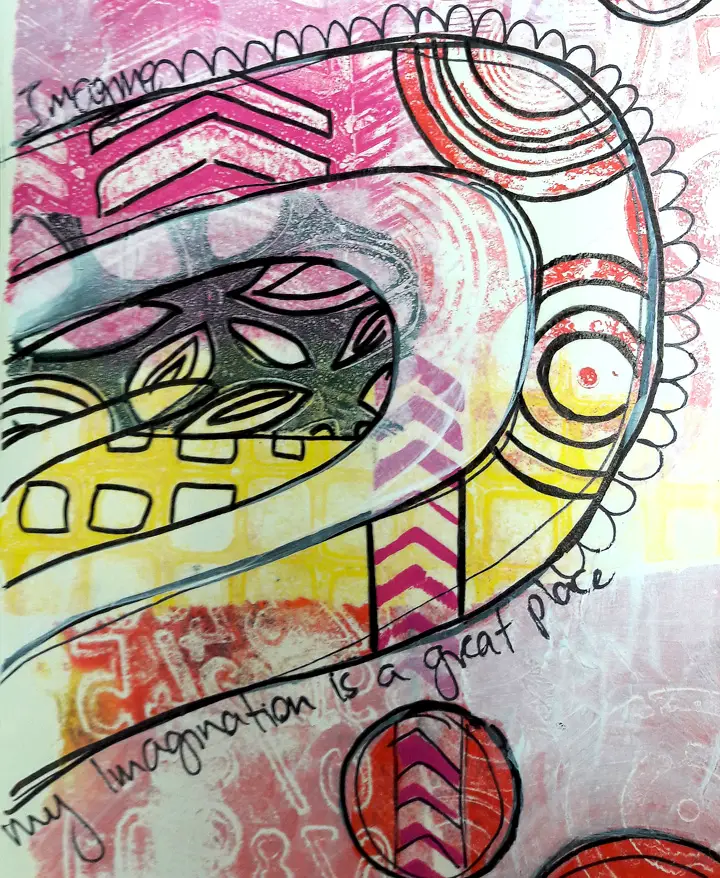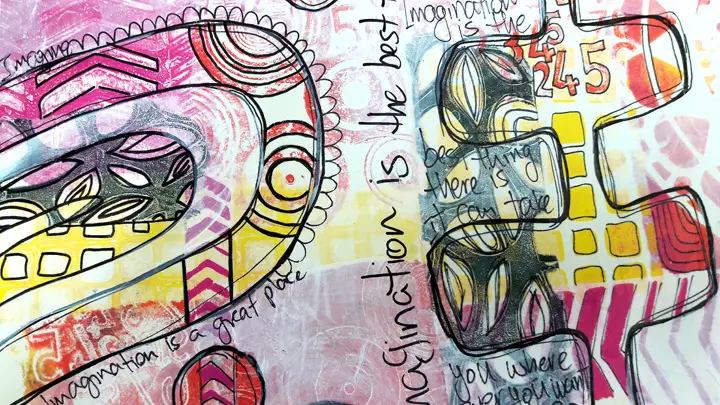 Once you have all the custom printed gelli plate you attach them to any surface with gel medium. The unique effect I was talking about comes to play at this stage. The gel medium turns the very thin tissue paper transparent so it looks like the tissue paper is part of the background and not something you glued on it. The transparent look also enables you to create layering when each layer is visible through the layer in top.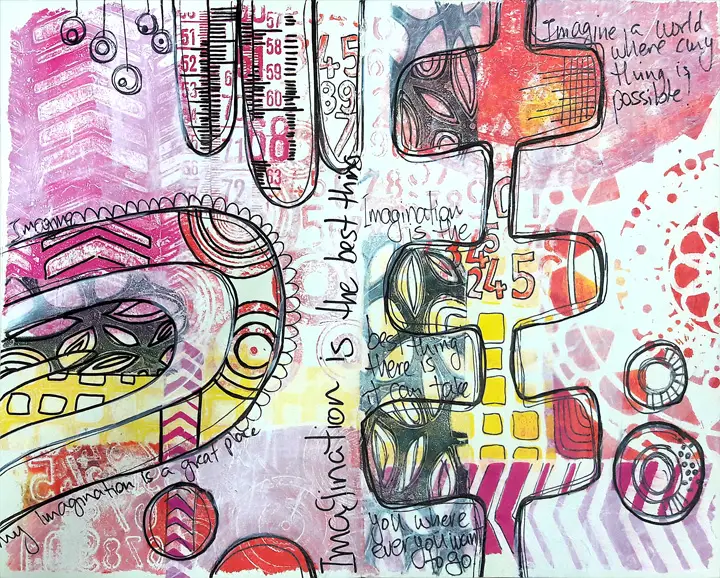 Check out the full step by step video to see how to make this page.
Have fun creating!