Inside: what you need to know to hand stitch a journal cover
I'm a paper hoarder with lots of craft paper of all kinds. Not only that but I also don't throw many leftover paper so I have a lot of paper scraps too. I always challenge myself to use all these papers because it bothers me to have so much papers just sitting there... my latest idea was to create a junk journal with signatures from paper scraps and regular printing paper.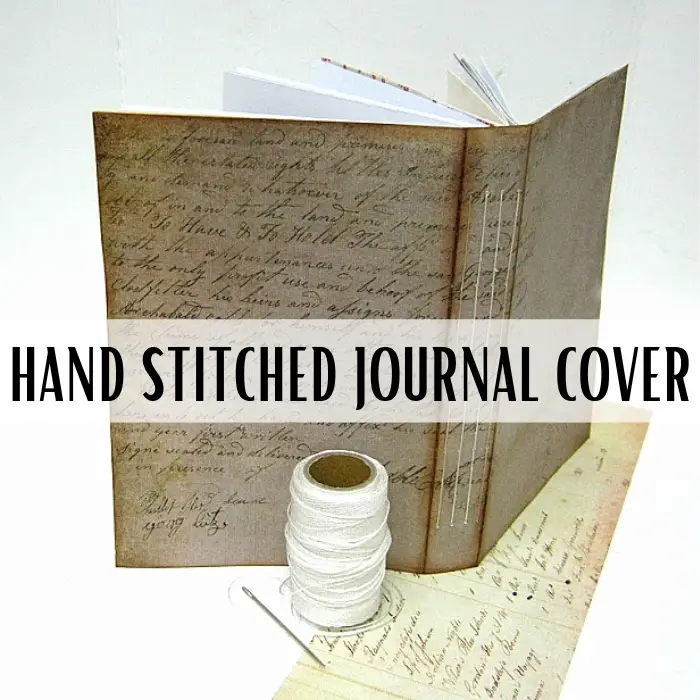 DIY STITCHED BOOK COVER
Traditional book binding is done with a needle and thread in many different ways. There are many different stitches you can sew a book or a journal cover but the most popular and easy method is sewn binding which is a strong, durable binding where inside pages are sewn together in sections or signatures.
THE SEWING BINDING PROCESS
When sew binding a book, organize pages into groups of 3 to 6, called signatures, and fold them together. Stitch the pages together individually along the folds. Threads go through each page several times before being tied off. Once a group is finished, it's sewn together with another group with a thread. Then you can eithe stitch the signatures to the cover or glue them.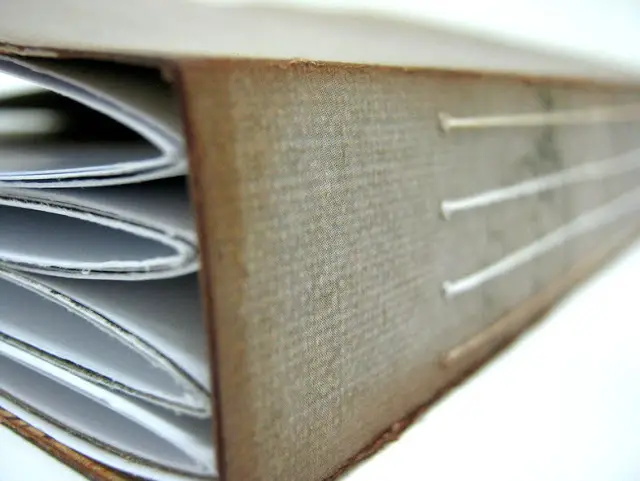 PROS AND CONS FOR STITCHING A JOURNAL COVER
PROS
Stitch bound books lay flat on a table when opened, which makes them ideal for books with images that span across two pages.
Extremely durable and high quality, the binding will stay together as long as the pages last.
It is designed to withstand wear and tear, making it an excellent choice for books that will be well-used over periods of time, such as journals.
Journalss that use sewn binding are tamperproof, you can't remove a single page without damaging the entire book.
Pages can't fall out as they are sewn together in signatures.
CONS
Sewn binding is more time consuming than other binding methods.
There is no option to add or remover pages or change the order of the pages.
Can't be used for single pages.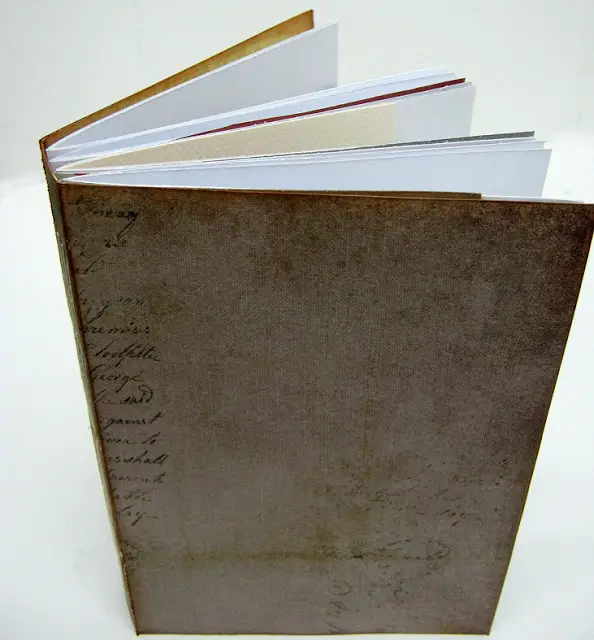 HOW TO STITCH A JOURNAL COVER
Start with deciding the size of the journal. Mine is 5 1/2" by 8".
Then you need to go through your paper scraps and pick out papers for your journal. The pages should be 5 1/4" by 8" at the maximum. Meaning you can use smaller pieces but not larger.
Once you have enough papers you need to create signatures. Signature is a section of the book made up of a few folded papers. I made 4 signatured for this journal.
When the signatures are ready you need to prepare your cover. I made the cover from two cardstock glued together. you need a soft cover in order to be able to stitch the signatures to it. The stitching process is done in two "eight" shapes with a linen thread and a needle. It requires accurate measuring but it's an easy process that anyone can do.
Watch the step by step video tutorial to learn the entire process:
HAND STITCHED JOURNAL COVER TIPS
There are many types of binding stitches but I used the fastest and easier one. If you want to try other types of stitching you can search Google for more options.
The journal cover needs to be strong enough to carry the weight of the pages so it needs to be thick even if you want a soft cover. The best options are to use heavy cardstock for a paper cover and a fabric wrapped cardstock for a fabric journal cover.
Always make the cover slightly wider than the combined width of the signatures to allow room to add photos, journaling and paper embellishments.
Make the signatures from different size of papers so not all the pages will be the same and your journal will be more intereating and artistic.
You can also cut the papers into shapes like heart, circle or star or even punch the edges with a border punch to make the pages even more surprising.
Find more ideas to make junk journals and use your paper scraps here.
Sharing is caring - PIN IT!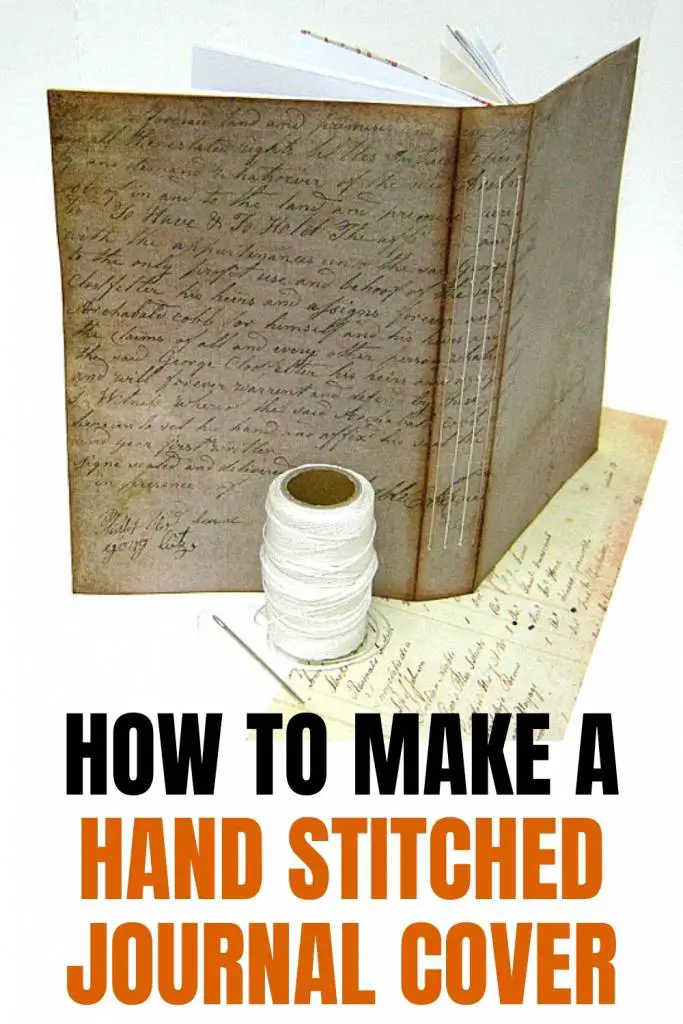 Have fun creating!