Inside: how to make your own button tree embellishment
When I sit down to create a page I usually have an idea and when I start working this idea takes shape. My idea for this photo was to create a scene around the photo. Since the boys were pointing at something in the distant view I wanted to complete the story by creating a near view of where they were standing.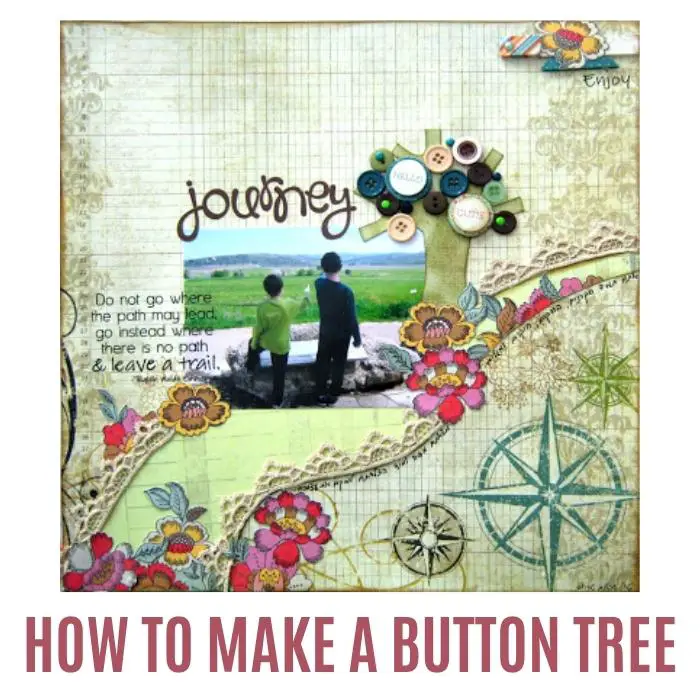 HOW TO MAKE A SCENE
Making a scene is basically adding embellishments to complete a vision of a scene or a place. So instead of embellish a page with abstract or cluster embellishments you actually create a scene like you would in a painting.
The scene for this photo is a path with flowers and a tree shading the two boys.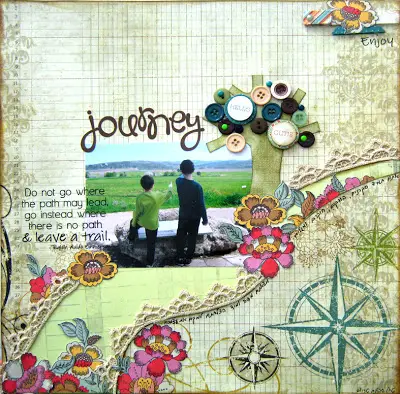 MAKING A BUTTON TREE
One of my favorite things to do when I create a scrapbook page is to make my own embellishments.
Creating your own embellishments is not only fun, it;s frugal and smart because:
You can customize the embellishment to the theme, colors and feeling of the page
You use the supplies you already have
You always have the embellishments you need
HOW TO MAKE A BUTTON TREE
Here's how you can create your own button tree:
1. Cut the shape of the tree from a cardstock.
2. Color it with ink, acrylic paint or any other medium you like.
3. Add different size and color buttons as leaves.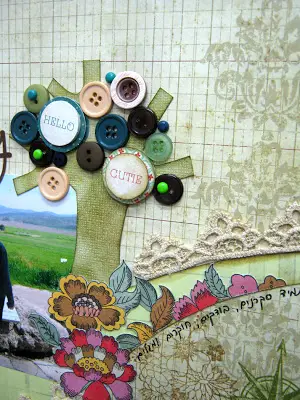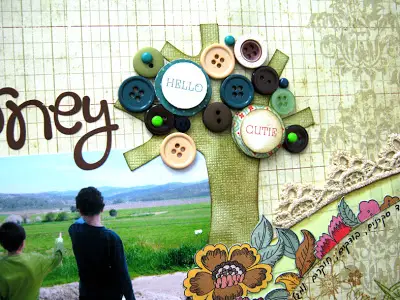 There are many ideas to make your own embellishments from supplies you already have:
Sharing is caring - PIN IT!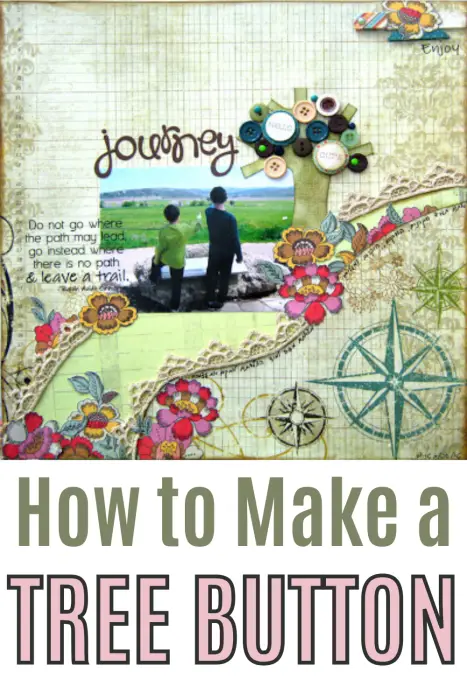 Have fun creating!