Inside: how to make a DIY configuration box with old toys
I don't consider myself a hoarder and I have no problem throwing things away. But some things have special meaning and I want to keep them. Like some old small toys my boys used to play with when they were little. But instead of just keeping them in a forgotten box I made a configuration box to display them.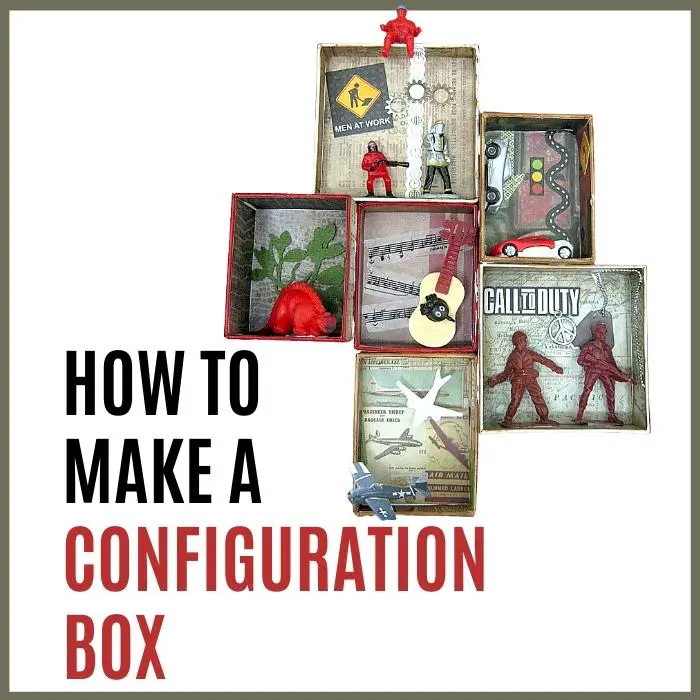 WHAT IS A CONFIGURATION BOX?
Configuration boxes are a modern take on the old printer's tray, they are a collection of small boxes in different sizes, which are connected together that can be painted and embellished. You can buy them or make them yourself.
HOW TO MAKE A DISPLAY CONFIGURATION BOX FOR TOYS
What do you do or did with your kids old toys? I'm a sentimental girl and it's hard for me to throw things away especially if they have a special meaning to me, like toys my kids used to play with. So I didn't want to throw them away I wanted to preserve them in a way but not forgotten in a drawer.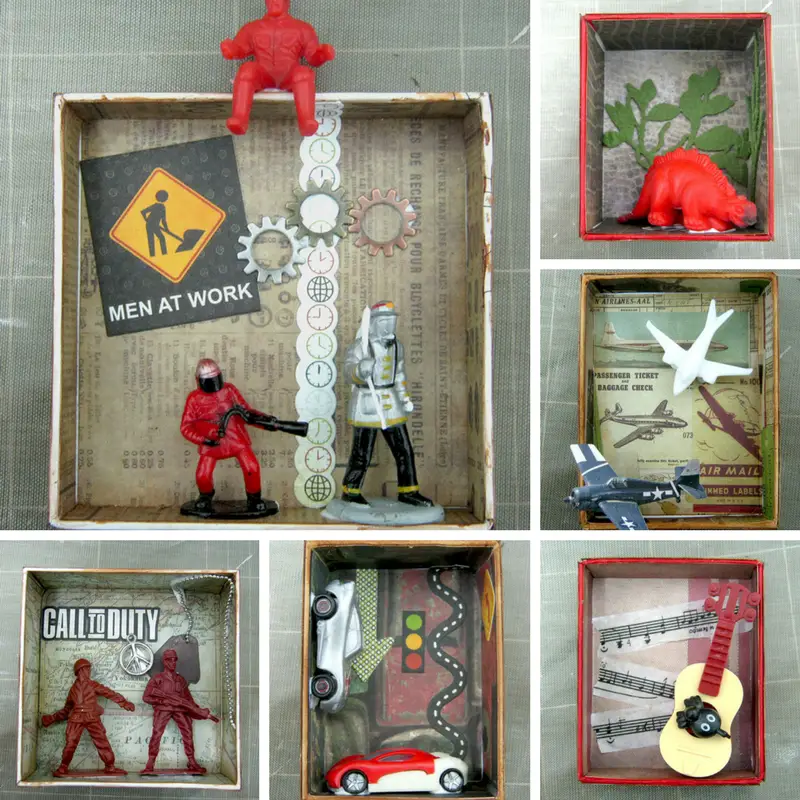 I made a configuration box from old jewelry boxes and their lids. These box were the perfect size to fit the small old toys I wanted to display.
Here's how I did it:
I started with matching each box with a toy. The design of the box was determined by the toy, meaning I picked the papers and embellishments according to that theme. For example: the box with the dinosaur had trees and a fun textured paper background.
The next step was to pick the cover papers for each box according to the toy and cover the inside and outside of the box.
Then I added some embellishments to each box.
Finally I attached the toys to complete each box.
To assemble the configuration box I attached all the boxes into one unit.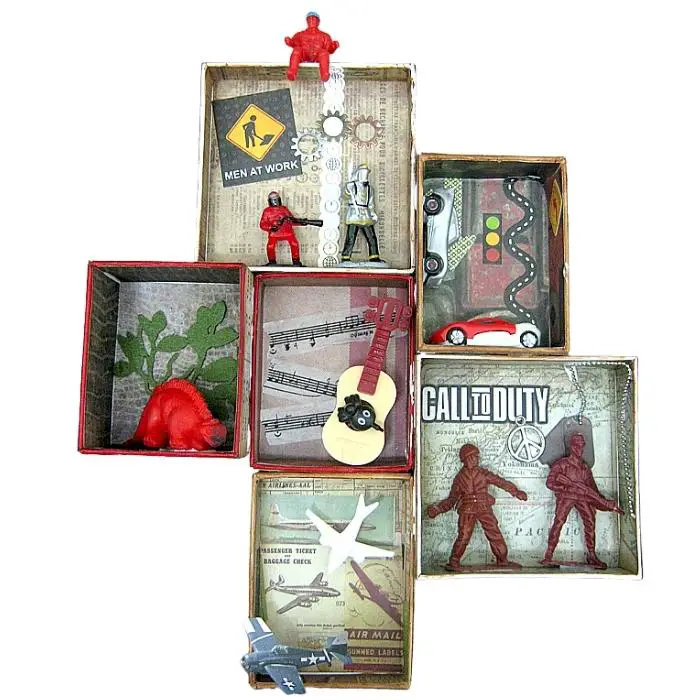 TIPS FOR MAKING THIS PROJECT
If you want to make such a project here are some tips to make sure it will be amazing:
Use different size of boxes and lids to make the configuration box interesting
Instead of toys you can put any memorabilia you want to display
Add the embellishments to all parts of the box and not just the inside back wall
Attach the toys in different directions to make them come alive
Check out the complete video tutorial showing how to make this project
If you like to learn about making configuration boxes and printer's trays check out this detailed post about it.
Do you have household items you don't need but don't want to throw away?
Here are some creative ideas how you can use them to make pieces of amazing arts and crafts.
Sharing is caring - PIN IT!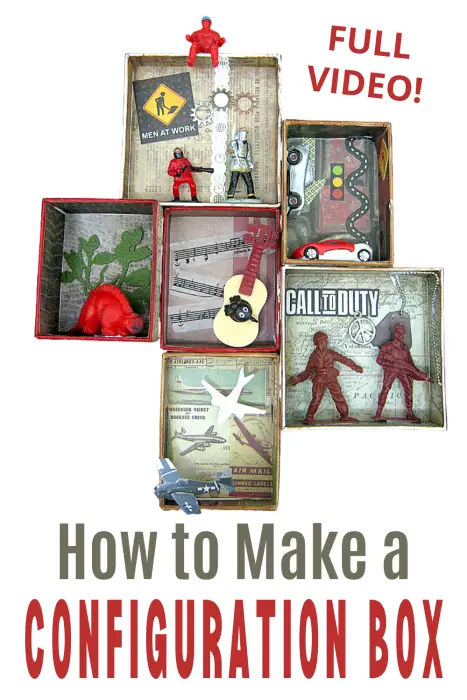 Have fun creating!