Inside: how to make a shadow box frame
I was 50 years old just a few months ago and I'd like to think my memory is as good as it was 20 years ago, but I'll have to face reality...it's not! I have to write everything down or I'll forget it. So i write notes and I put them in my DIY shadow frame box that is also a bulletin board.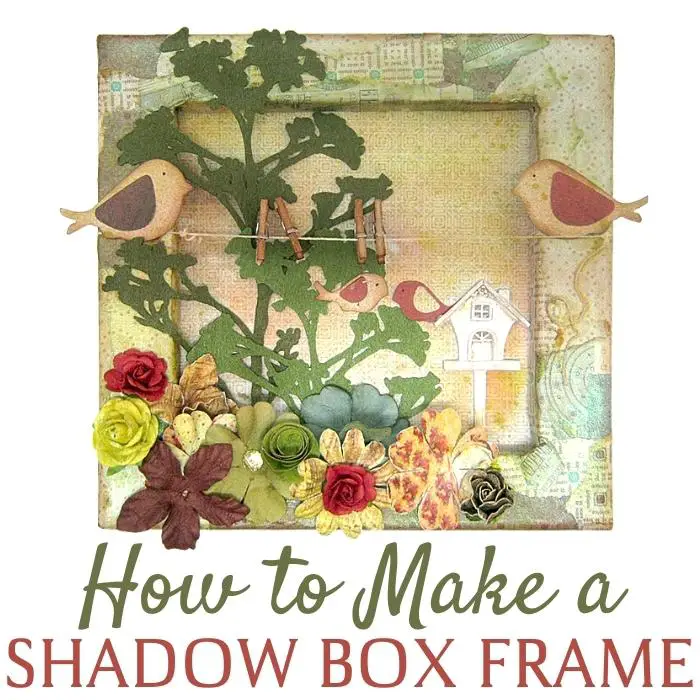 MAKE A SHADOW BOX FRAME BULLETIN BOARD
If you are used to looking at a canvas as a flat surface to make art on, you better think again!
A canvas has two sides...
One is flat and great for art and mixed media projects, but the other side is much more intereating. The other side of a canvas is like a shade box frame waiting to be made. Since it has depth it is perfect for turning it into a shadow box.
There are many kinds of shadow boxes you can make but a canvas is perfect to make a bulletin board, especially for the design I came up with. In this design I added a string between the two wadges of the frame and some small clothe pins to hang my notes. It's so much fun to look at there is no way I'll forget something!
HOW TO TURN A CANVAS INTO A BULLETIN BOARD
The project has a few steps:
Cover the canvas with papers to give it a nice background. You can also color the canvas with paints.
Add embellishments to the back of the canvas. You need to do this before you add the string because after that it will be too messy.
Attach the string to the canvas and add the clothe pins.
Embellish the canvas and hang it on the wall!
Here's a step by step video tutorial to make this fun project
HOW TO UPGRADE YOUR SHADOW BOX FRAME
Attach a few canvases together to make a large collection of shadow box frames
Use 3D embellishments or attach flat embellishments with foam tape to add dimension
Add embellishments to the back, front and sides of the canvas so it will look amazing from all sides
Instead of using it for a bulletin board add a photo on the back and use it to display it
If you like altering canvases you will like these projects too:
Two more shadow box frame tutorials
3 mixed media canvas techniques
Sharing is caring - PIN IT!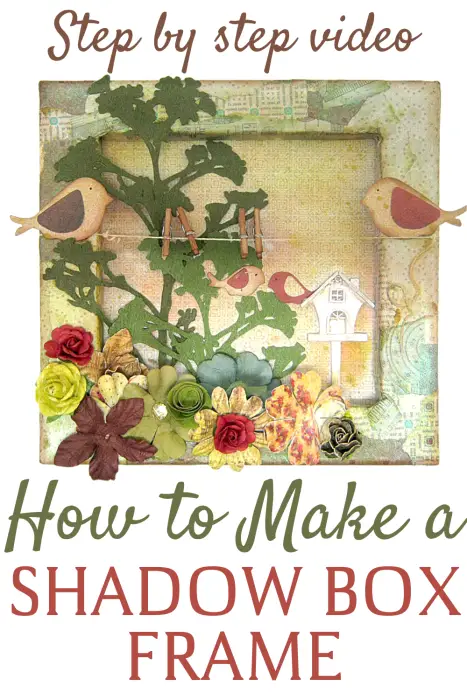 Have fun creating!