Inside: how to make an exciting mini album with pockets for extra photo space
I always prefer pants with pockets because it's really comfortable when you need to keep something handy like your phone. My mini albums are no different! Making mini album with pockets is not only fun and pretty it's also very handy when you want to add more than one photo per page.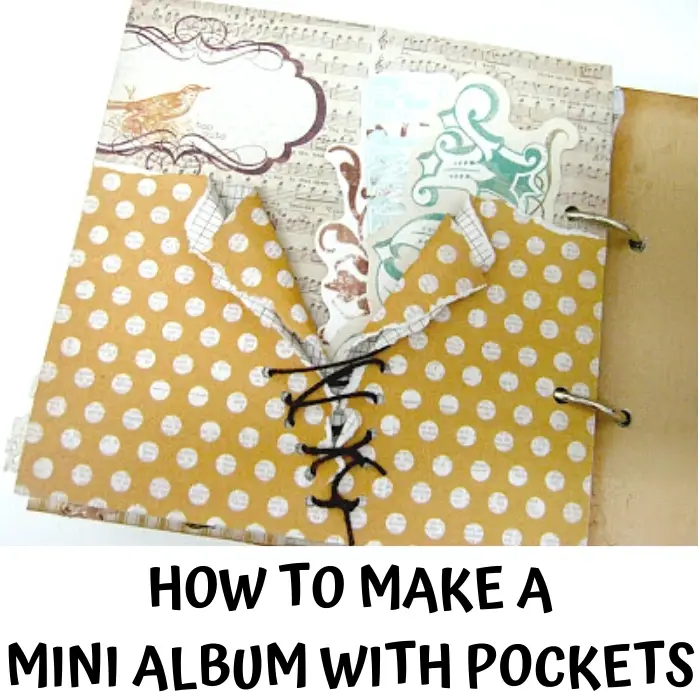 Mini album with pockets is a type of an interactive mini album that has "moving" elements in it that engages the viewer and allows for more space for photos and journaling. These elements can be pockets, flaps, windows and more.  Find out how to make 20 interactive mini album pages!
WHY MAKE MINI ALBUM POCKET PAGES
It allows you to add more than one photo to a page
You can also add journaling cards, memorabilia, tickets and more.
It gives your mini album a professional look.
Adding pocket pages makes your mini album interesting and surprising.
It engages the viewer and keeps him interested.
HOW TO MAKE MINI ALBUM WITH POCKETS
There are a few pocket types you can make on your mini album pages:
Pocket page: the entire page is constructed as a pocket with a top or side opening.
Basic pocket: one pocket that is aligned with the bottom of the page.
Side pocket: a pocket that is align with the side of the page.
Double pocket: two pockets in different sizes arranged one on top of the other aligned to the bottom or side of the page.
Corner pocket: small pocket that is aligned with the corner of the page.
Check out how to make 3 types of pockets in your mini album

POCKETS TYPES
BASIC
Fold three sides of a piece of paper to form three flaps. Apply glue to back of flaps and attach to bottom of the page to create the pocket.
SIDE
Make a basic pocket and attach the same way aligned with the side of the page.
DOUBLE
Make two pockets one larger than the other but only in height. Keep the width the same. First attach larger pocket and then attach smaller pocket on top of first pocket. Align both pockets with bottom or side of the page.
For more pocket ideas check out the video tutorial:
You can make a mini album with pockets or make a full pocket pages mini album...it is completely up to you!
Sharing is caring - PIN IT!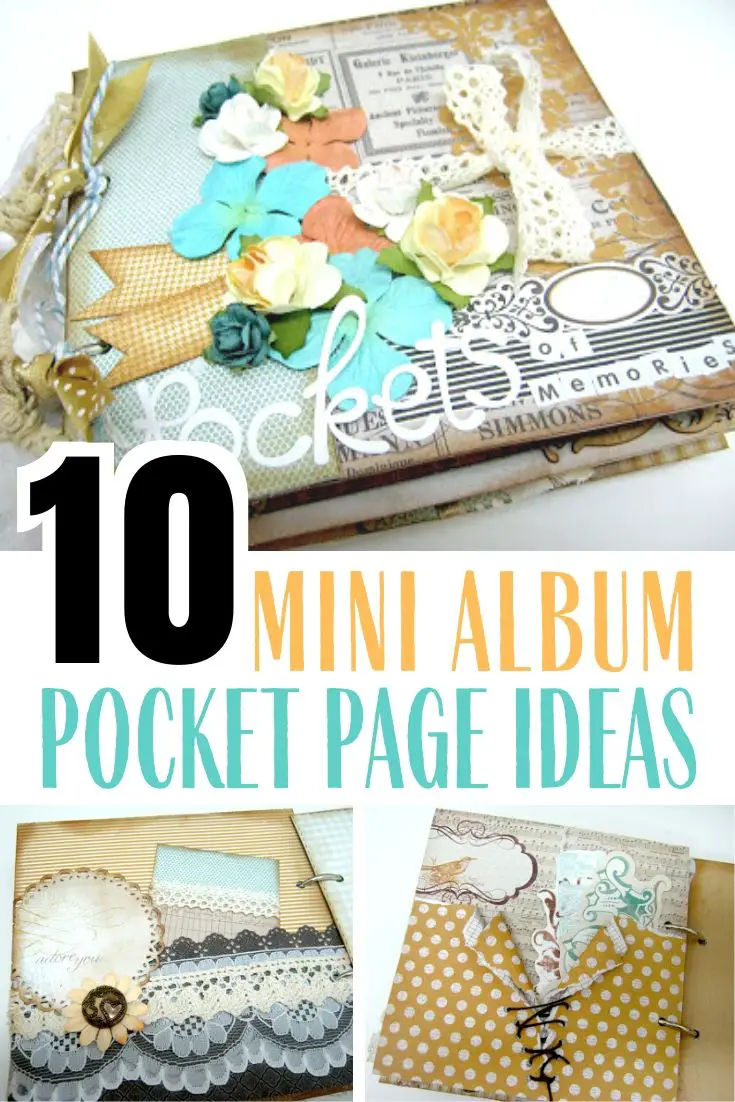 Have fun creating!