Inside: how to make an inspiration mini book with patterns and color combinations
Do you ever create for the sake of creating and fun or do you always create something that is useful and has a purpose? I love creating with no specific goal or purpose just for the fun and the creative process. When that happens I start with a technique or a material and just play with it until something starts to form. This process is very inspiring because it allows you to experiment, try new things without worrying you'll destroy a specific project.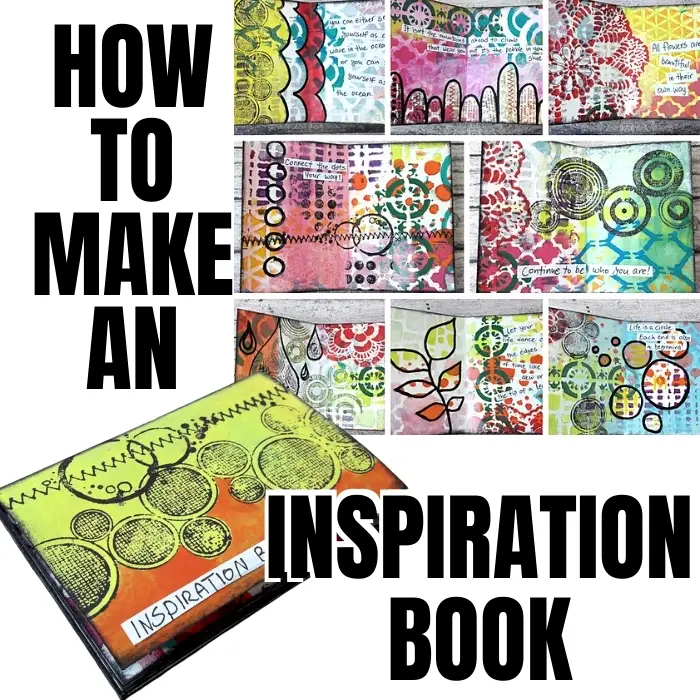 WHAT IS AN INSPIRATION MINI BOOK
An inspiration book is something that inspires you to start a creative process. Each one is inspired by different things so each inspiration book will look different. The book can inspire you while you create it or after it's complete - it is all up yo you!
HOW TO MAKE YOUR MINI BOOK
STEP 1
Plan and design the way yo want your inspiration book to look. I used the most common and easy DIY binding system to make my book. Simply attach folded papers back to back to make the pages of the book.
STEP 2
The first thing you need to do is create the background for the pages. So I used acrylic paints and stencils to fill the paper with colorful and interesting patterns. Don't worry if it looks a little noisy now it will all look great later. After the patterns were ready I added a little gesso here and there.
Check out these important tip for stenciling every crafter should know!
Dipending on the size of pages and the amount of pages you ,ight need more than one paper, so you can use as many as you need. I recommend using a white cardstock that can "carry" all the paints added to it.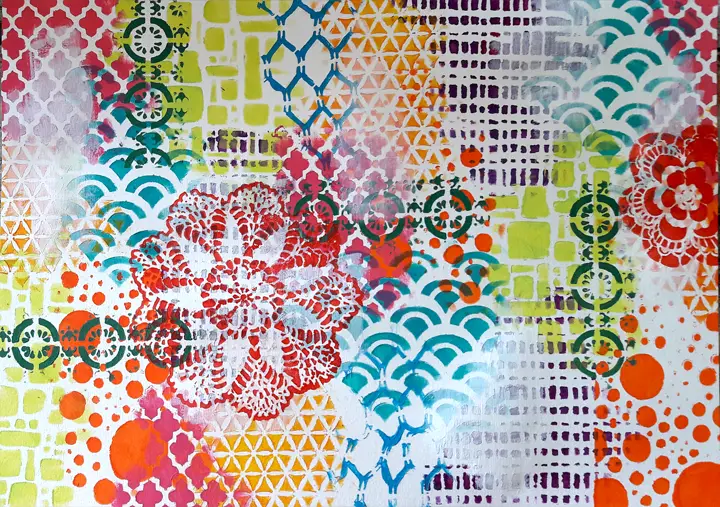 STEP 3
Next I cut the paper into squares measuring 4" x 5 1/2" and folded each one in half. This book is in a mini version, if you want you can make it larger by cutting larger squares of the paper.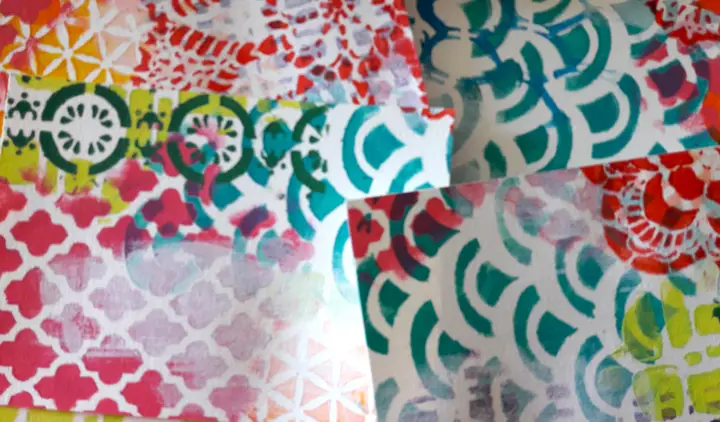 STEP 4
These are the pages of the mini book. Now I gave each of them some attention...I added stamps with different color inks, shapes and details with a black Posca pan and quotes that I wrote on a piece of scrap paper.
This is the point where the design, inspiration and creativity comes in - you can add anything you want to your book! Just remember that since there are no gaps between the pages you can't fill it with bulky elements or it will be too thick and lose its shape.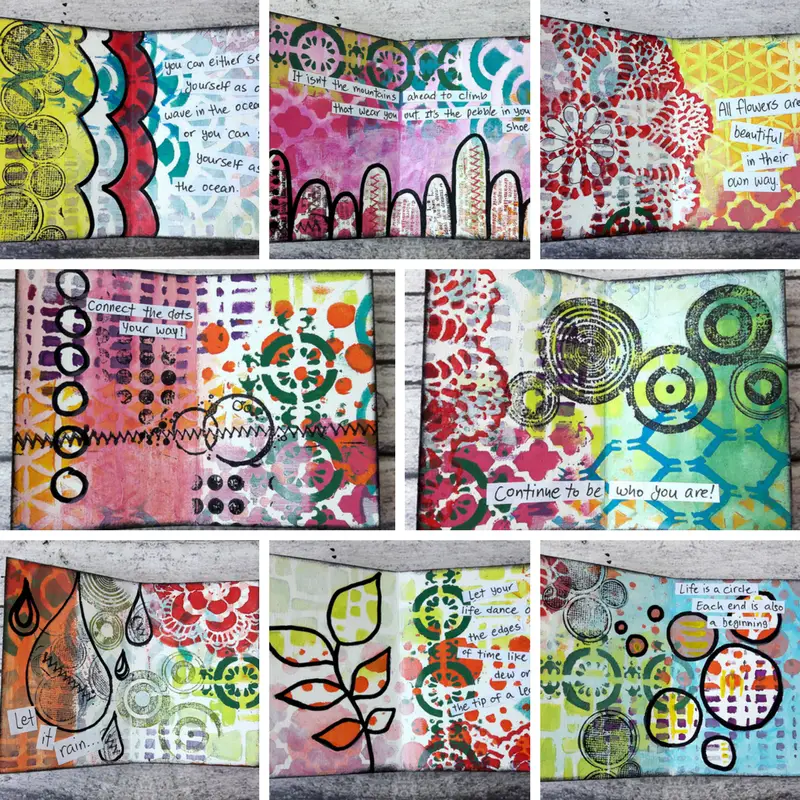 STEP 5
Once the pages were finished I glued them together back to back and created a little mini book. I colored the outside cover with acrylic paints, added stamps and a title and my book was done! As you can see the Art Journal Inspiration Mini Book is a really easy and fun project you can finish in one afternoon so give it a try!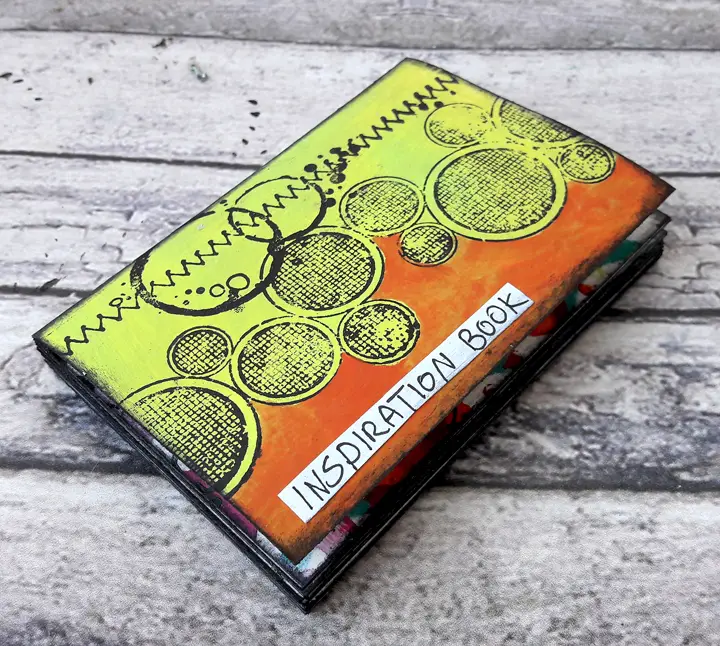 Looking for some more books and mini books to make?
One page wonder mini book with pockets
Sharing is caring - PIN IT!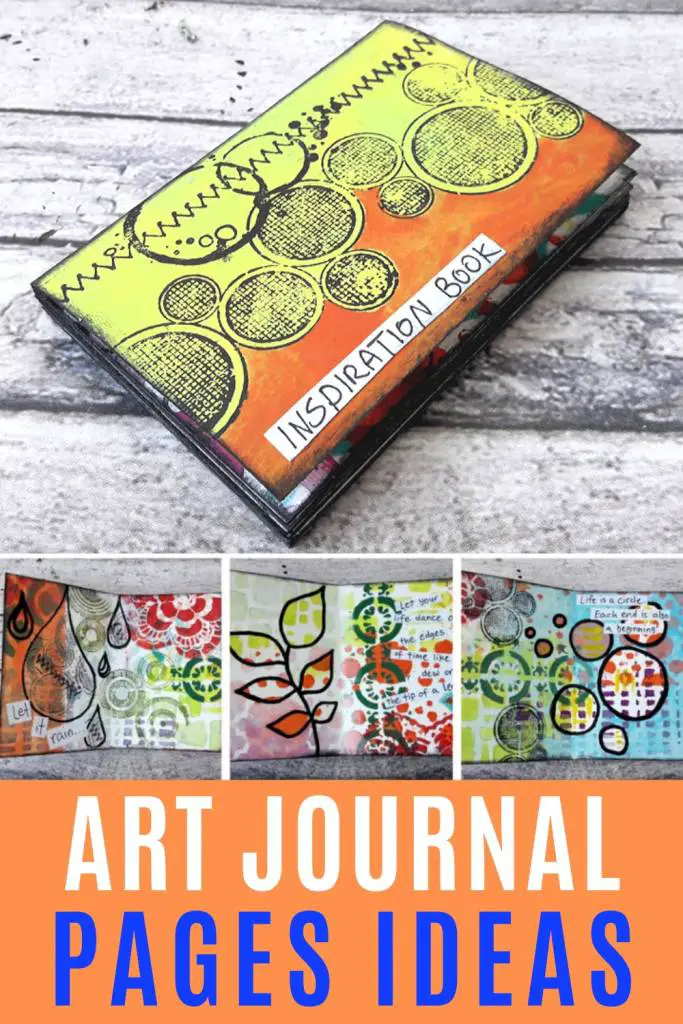 Have fun creating!