Inside: introducing the new hot trend in the art world: Artist Trading Coins - what are they and how to make them
I have a new obsession: Artist Trading Coins! They are not only super fun to make but they answer two of my main needs in paper crafting: first, using my scraps - it just bothers me if I see a large scrap pile. The second, creating paper collages - I just love taking small pieces and turning them into a work of art.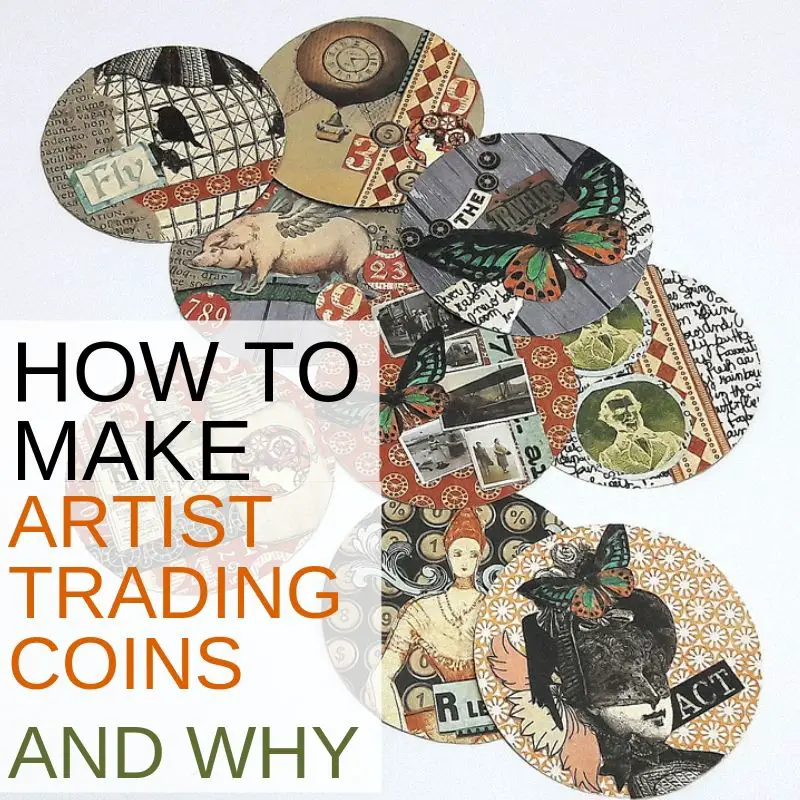 WHAT ARE ARTIST TRADING COINS
Artist Trading Coins are an evolution of Artist Trading cards which first appeared in 1997 in Switzerland when a local artist hosted their first swap. Since then it has taken off in the art world and many crafters and artists have embraced this art form. These are small artistic projects in a shape of a circle. They can be made in any style, with any material and in any color or design.
THE RULES OF ARTIST TRADING COINS
This fun and creative art form has a few rules that are important to follow if you want your project to be qualifies as an ATC:
The circle needs to be 2.5" in size
It should be stiff
An ATC should never be sold, only traded or given away.
It's common to write some details on the back of an ATC: name of artist – either the real name or the name they use for all their artwork, date – when the ATC was created, title – most people title the card like they would a bigger piece of artwork, contact details – many artists include their email or website details, series – if the card is part of a series, a one-of or part of an edition and notes – you can also include notes about construction or techniques used.
TYPES OF ARTIST TRADING COINS
There are three types of ATC coins:
One-off – a individual one off coin
Series – a few coins that are on one theme and usually numbered – 1 of 3, 1/3 or similar
Edition – two or more coins that were created to look the same
WHAT IS AN ATC MADE OF
The ATC can be created in any medium and with any techniques that the artist wishes to use. Organized swaps may specify certain mediums to be used but usually the sky is the limit.
Artist Trading Coins are regularly made using the following techniques and mediums:
Paintings – watercolour, acrylics, gauche and sometimes oil paints (the long drying times make oil less popular for this format)
Drawing – in pencils, pen and ink, marker pens, charcoal etc
Art styles – Zentangle®, stamped and colored etc
Fabric – mini quilts, patchwork, embroidery, cross stitch, applique etc
Collage and mixed media – well, pretty much anything you can imagine really
Paper crafting techniques – rubber stamping, die cuts, embossing, decoupage, iris folding, paper weaving etc
Plus countless combinations of different techniques and materials because in ATCs anything goes and that's what's so amazing and fun about them!

HOW TO TRADE ARTIST TRADING COINS
Most people trade online but some trade in person in stores, clubs or shows. It's very popular to trade on Facebook groups too. Some groups have more strict rules in regards to themes and some are very open and have no rules at all. You need to find the group you like.
WHY WOULD I WANT TO MAKE AN ARTIST TRADING COIN
Artist trading coins have become a very popular art format for many reasons. Obviously one is the social aspect. It is great fun to create art to swap with others and great fun to collect the coins you get in return. Here are some of the other reasons that you may want to try to make ATC's:
They are a great way to help establish your name and reputation as an artist, as each coin can have your website or contact details on the back.
You can experiment in new techniques or materials on an easy-to-manage small scale.
They are very economical to make as they require such small amounts of materials.
You can build up a large collections of coins in a very small space and for little cost.
They are a useful way to use up tiny scraps of paper or fabric.
Making themed coins for organized swaps can help get past a creative block.
You can easily carry a few coins, pens and other tools for creating on vacation or traveling.
The finished coins can be used as toppers on greeting cards, framed singly or in groups, used as tags, included on scrapbook pages, given as gifts and used to create a portfolio of your skills.
They are fun to make!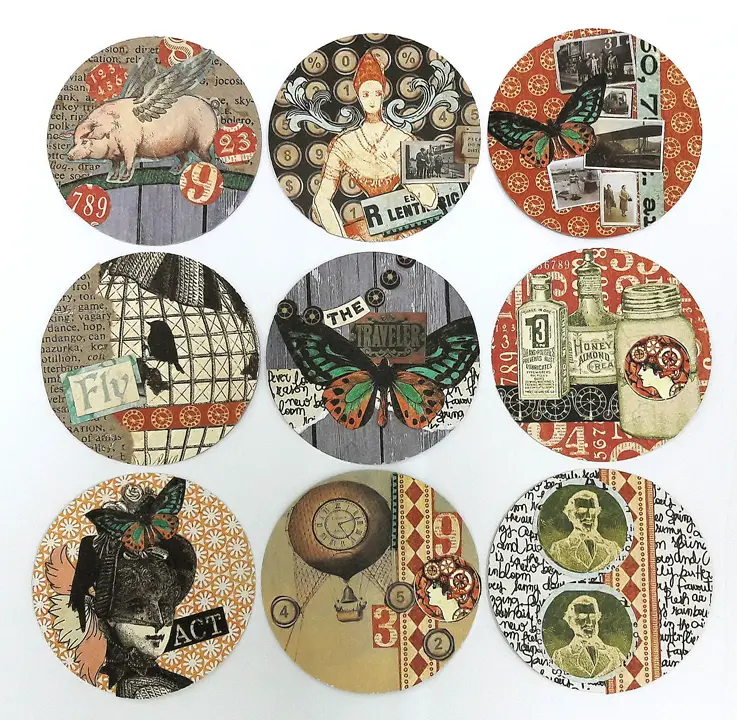 HOW TO MAKE AN ATC
Artist trading coins are very easy to make and don't require any special skills or knowledge.
Here's how to make them:
1. Punch 2.5" circles or cut with scissors. I recommend using a black or white cardstock for the base circles.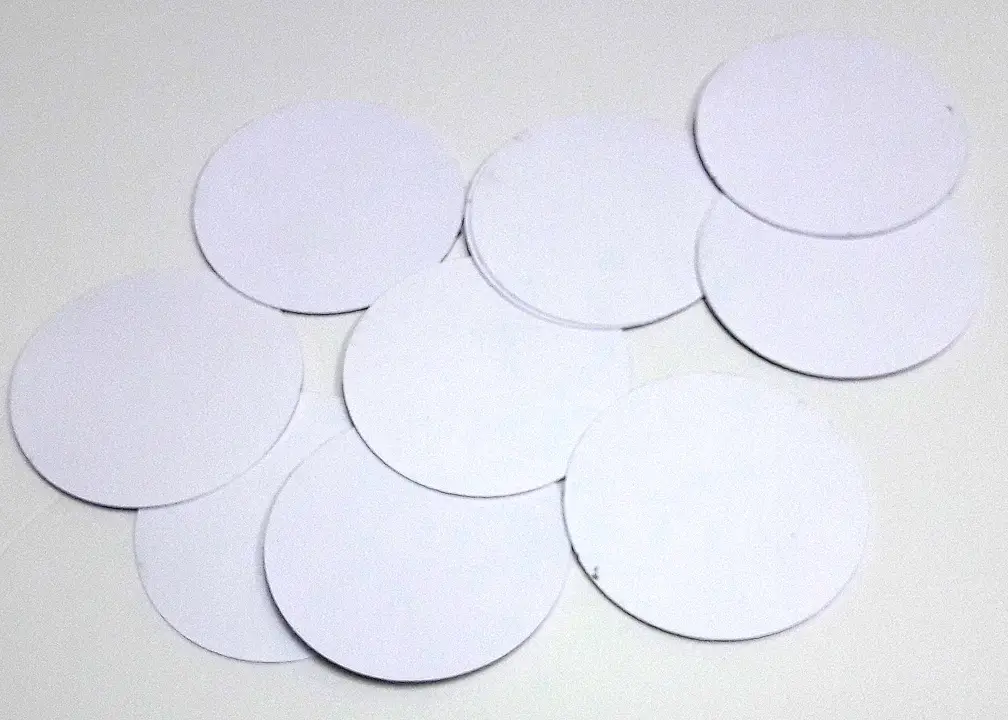 2. Attach two circles together to form a stiff base.
3. Punch a pattern paper as your background and start creating a collage on top of it. You can use any materials or techniques you want!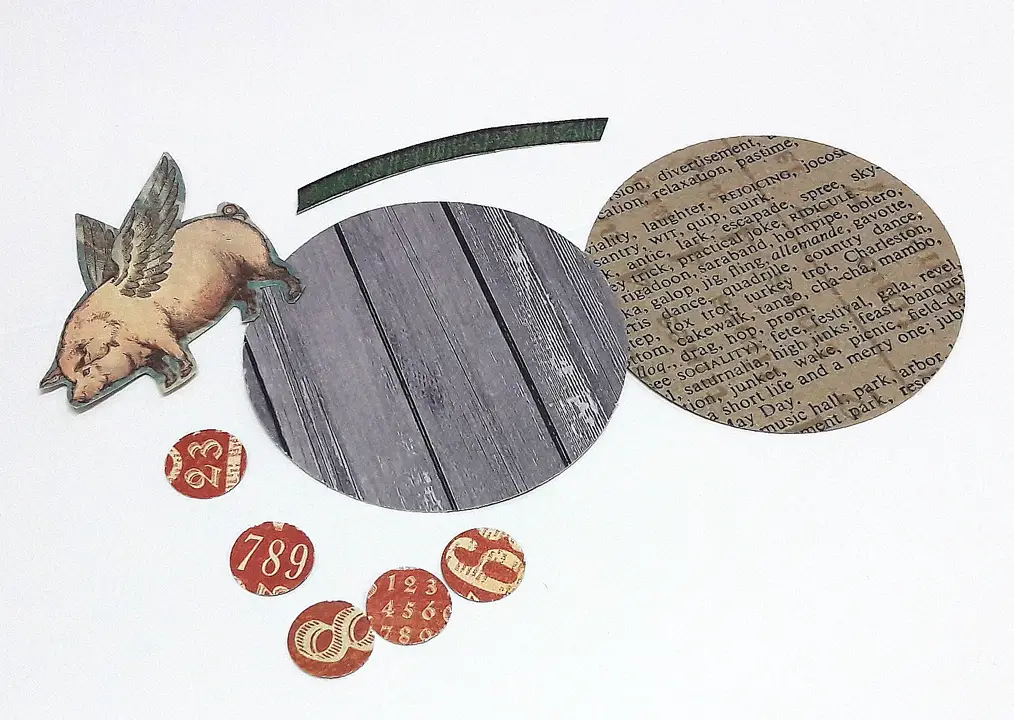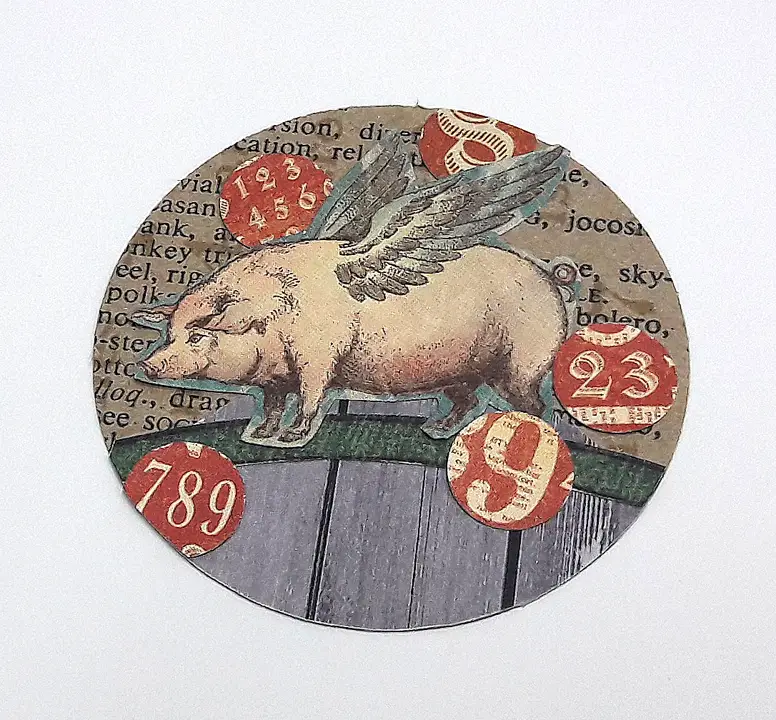 I just love making them...it's addictive! Once you start you might never stop...
Save it for later - PIN IT!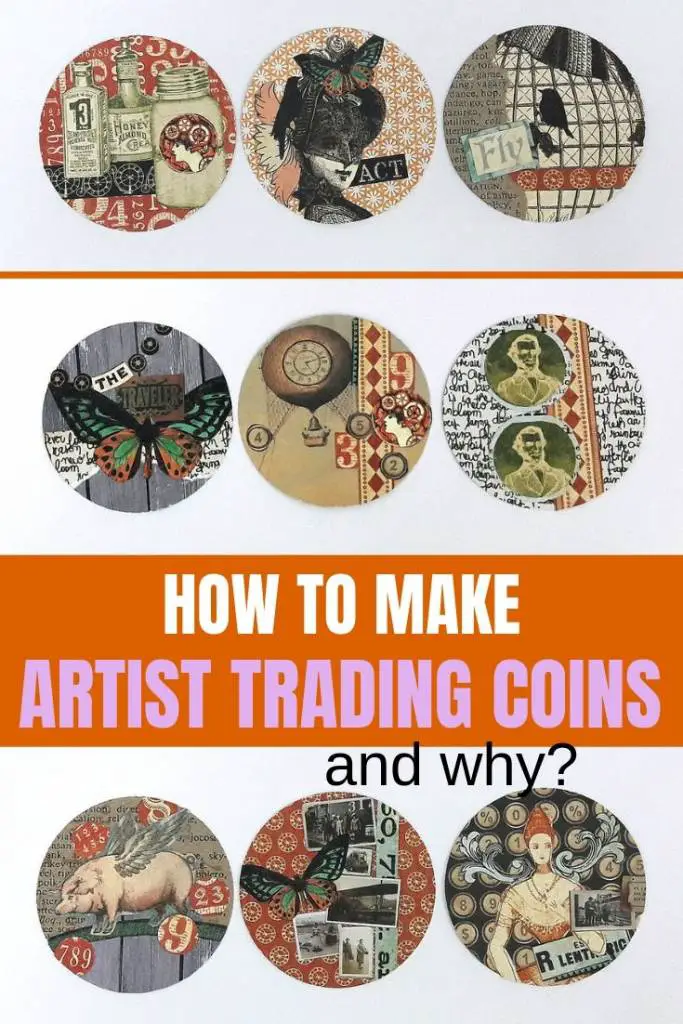 Have fun creating!