Inside: how to make easy handmade snowflakes cards with paper techniques
I always say I was born in the wrong country because I love winter however I was born in a warm and sunny country. Whenever there is cold and rain I'm happy, unfortunately we only get snow on the mountains in the north. But that doesn't stop me from celebrating snow with these two snowflakes cards.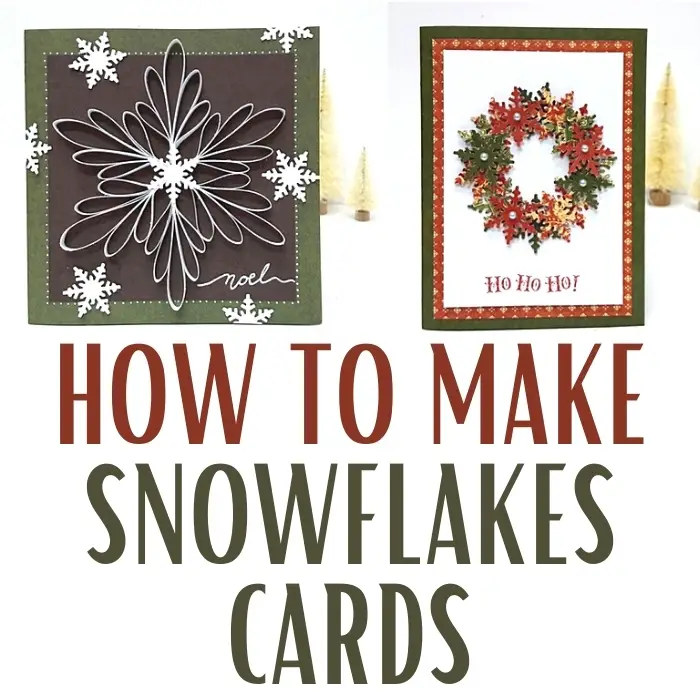 SNOWFLAKES CARDS TECHNIQUES
You can make winter and snow cards in many techniques including making faux snow, you can see how here.
I made these cards with two easy paper techniques:
QUILLING
Quilling is the craft of creating designs by rolling narrow strips of paper. Pre-cut quilling paper is available to buy in many colors and various widths – usually 3mm to 10mm – either from craft stores or online. Alternatively, you can cut your own strips from medium weight paper – about the weight of copy paper. Be aware that paper which is too thin will have a tendency to tear, and paper that is too heavy will not be flexible enough to roll.
A quilling tool has a slotted needle around which the paper is rolled and fine tweezers are useful for positioning intricate designs.
PUNCHING
Punching is a forming process that uses a punch press to force a tool, called a punch, through the workpiece to create a hole or a shape via shearing. This technique is applicable to a wide variety of materials that come in sheet form, including sheet metal, paper, vulcanized fibre and some forms of plastic sheet. There are many shapes and sizes of punches and they are ususally cheaper than using a die cut machines and dies to make custom shapes.
Check out more ideas to use punches in cards and paper crafts.
QUILLING SNOWFLAKES CARDS
Making snowflakes is easy if you keep in mind that a snowflake has six identical sides. So basically you have to repeat yourself six times and then you get a really beautiful design. I came up with a simple way to create a big snowflake on a card with a quilling technique.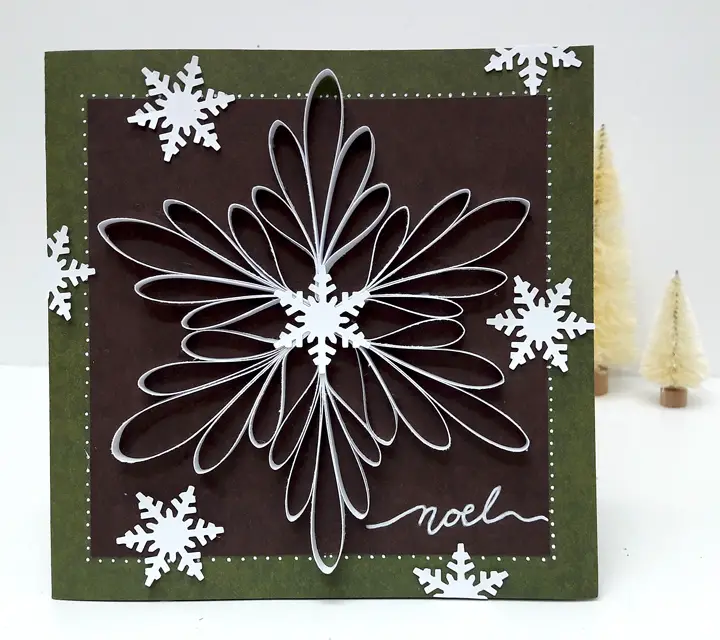 SNOWFLAKES WREATH CARD
For the next card I used a snowflake shape in a different way. I created a wreath assembled from little red and green snowflakes. Who said that snowflakes had to be white? So let's color the snowflakes in some holiday green and red. It will also be really beautiful to create a Christmas tree with the same technique. Only instead of arranging the snowflakes in a circle arrange them in a triangle.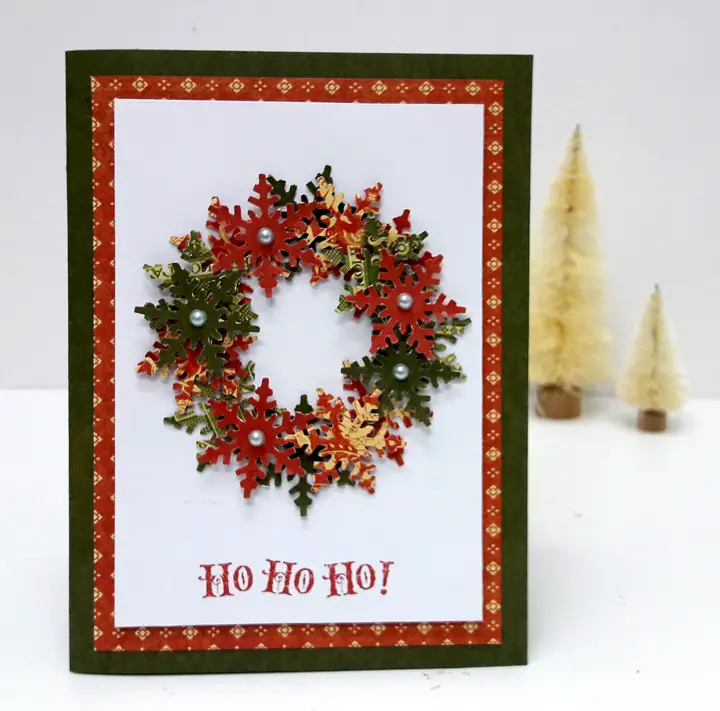 I you're looking for more card ideas check out the 48 Card Ideas eBook. In this book you'll get 48 different card tutorials with step by step instructions, detailed photos including tips and tricks to make your cards look amazing!
Sharing is caring - PIN IT!
Have fun creating!