Inside: how to organize your digital and printed family photos without being overwhelmed!
I recently decided to organize my photos. LOL!! That might sounds like an easy task but it was much harder than I thought...
There were TOO MANY photos both printed and digital and I was very close to be completely overwhelmed by this number and give up the entire project. But then I decided to approach this in a systematic way and come up with a formula that will make my work easier.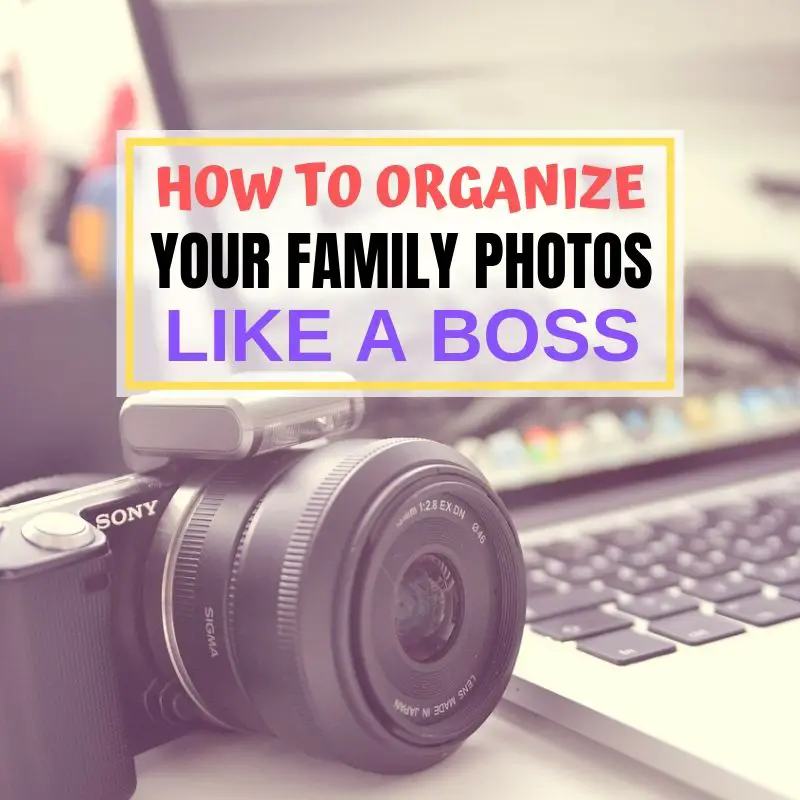 HOW TO ORGANIZE YOUR FAMILY PHOTOS
There are two types of family photos: printed and digital photos. I tackled them both and I'll share with you my formula for organizing both types.
DE-CLUTTER DIGITAL FAMILY PHOTOS
In the digital age and mobile phones we don't think twice before taking a photo so we end up with too many photos in our computer. The worse thing is that we just dump them there if we have the time but mostly they're on our phones.
GATHER YOUR PHOTOS IN ONE PLACE
Some of your digital photos might be on the computer and some might be on the phone. So the first thing is to download the photos to your computer. I recommend setting a routine of downloading your photos at least once a month to help you with the organization and to avoid loosing the photos if your phone is lost or broken.
TIP: I have the DROPBOX app on my phone as well as a DROPBOX folder on my computer. When I take a photo on my phone it uploads automatically to my Dropbox folder on my computer so I don't have to download the photos to my computer.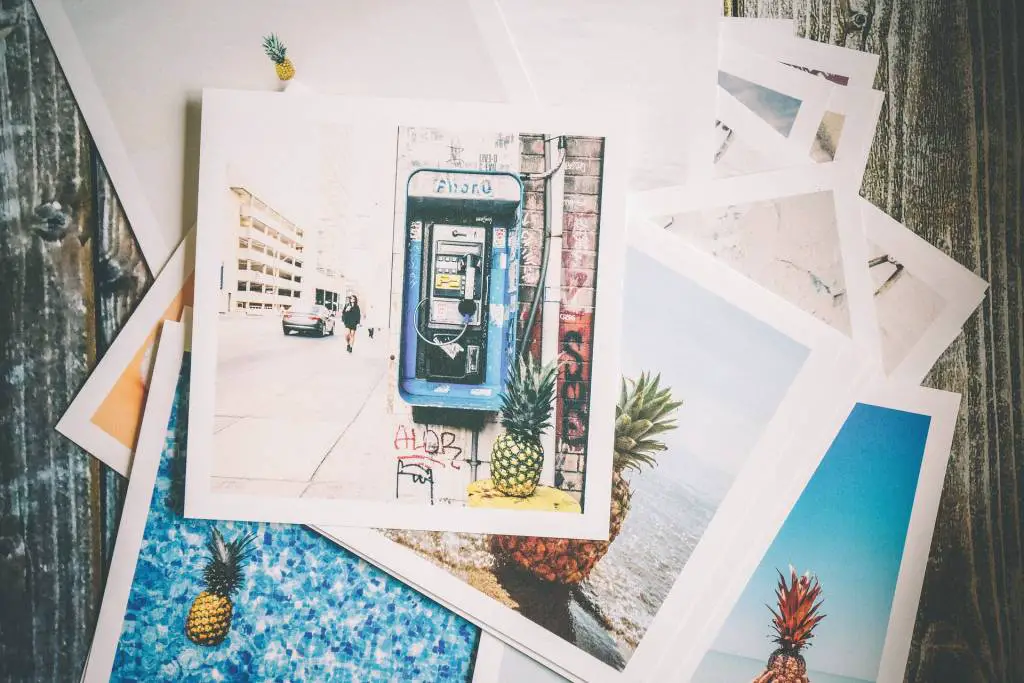 DECIDE WHICH FAMILY PHOTOS TO KEEP
Let's agree that we have too many photos so the first step is to decide which photos to keep and which photos to delete:
GET RID OF BAD PHOTOS: delete pictures that are grainy, blurry, too dark, too light, out of focus, etc.
FAMILY PHOTOS YOU DON'T LIKE: don't keep photos of people with weird expressions, bad lighting or just photos you don't like.
DUPLICATES: pick just one photo out of similar photos of the same thing/event/person and pick the best one!
CREATE PHOTO FOLDERS
Now that you have your photos on your computer, you need to decide how you want to organize them. There are several schools of thought on this. Chronological is one approach; by theme is another. I suggest using a combination of both. Create a folder for each year, and inside it create themed sub folders (birthday, first day of school, vacation etc.). Move the photos to their respective files.
If you're a scrapbooker I recommend coming up with a system to file photos you have already used in a scrapbook page or a mini album. I have a second family photos library that has yearly folders with themed folders in them. Only this library is only for photos I've already used. This helps me keep track of my memory keeping too!
BACK IT UP
After you have uploaded and organized a batch of photos, back it up. Experts recommend a double back up both on an external drive and in an online storage service.
DELETE
Don't forget to delete the photos from the camera or phone to make room for new family photos!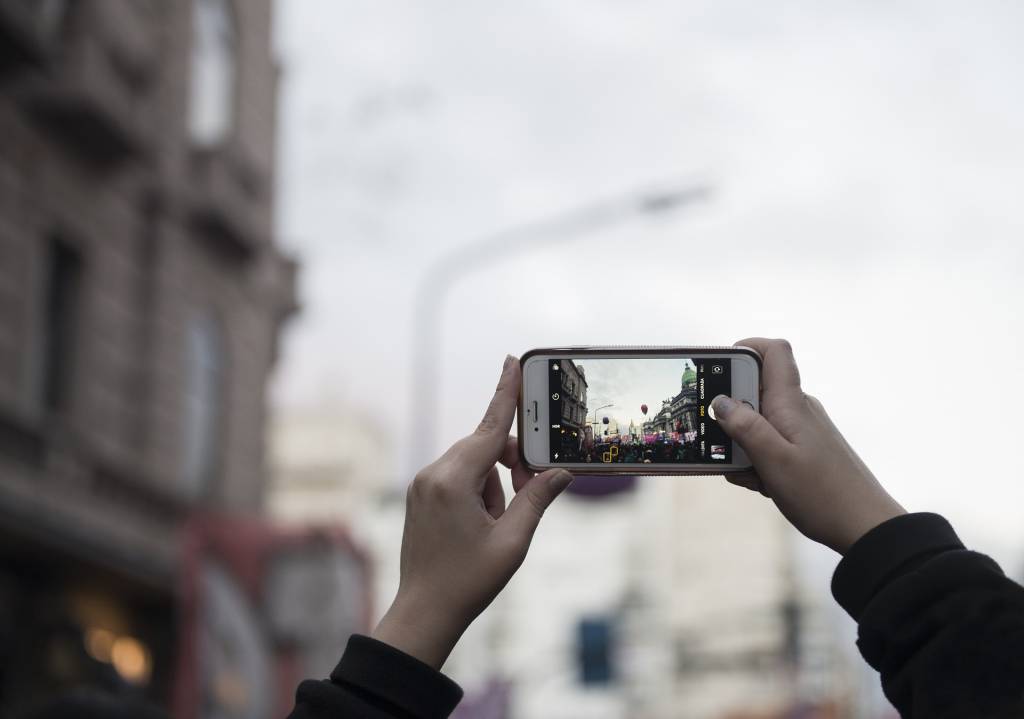 HOW TO AVOID HAVING TOO MANY FAMILY PHOTOS AGAIN
Think before you snap and try to take only "keep worthy" photos.
Delete as you go. Check your photos and see if it's a "keeper" or not.
Keep your family photos organized.
WHAT TO DO WITH DIGITAL FAMILY PHOTOS
Having your photos organized will motivate you to do something with them because they'll be easily accessed and you'll be able to pick the right photos for your project.
Here are a few ideas what you can do with the photos:
I don't know about you but I need my photos to be in an album if I want to look at them or enjoy them. Looking through them on the computer is just not the same... so print some photos and make a mini album or a scrapbook.
Create a digital photo book.
Make a video slideshow for an important occasion.
Give your mom a digital frame as a gift.
Have a favorite family photos printed on a canvas for display in your home.
ORGANIZE PRINTED FAMILY PHOTOS
You probably have boxes and albums filled with family photos you need to organize.
GATHER YOUR PHOTOS
Find every photo you own, whether in boxes, bags, albums, framed or even loose print photos and bring them together in the one location you are going to work on the project.
ORGANIZE A SMALL BATCH EACH TIME
If you work with a few photos each time it'll be less overwhelming.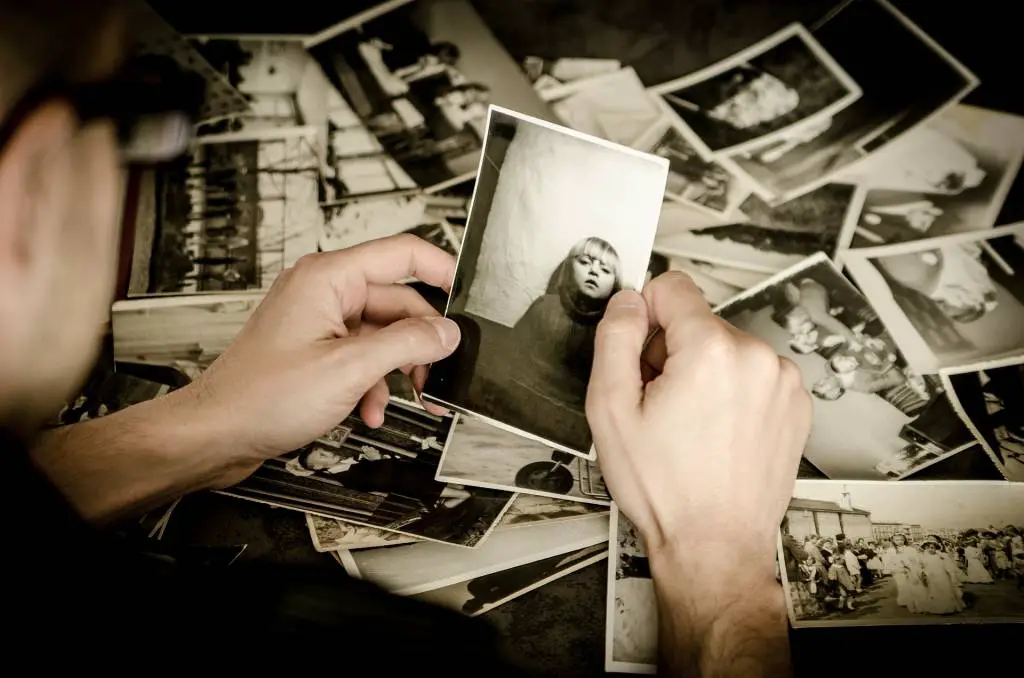 SORT THE FAMILY PHOTOS BY CATEGORY
It's hard to organize printed photos chronologically because you don't always know the date of the photo. Start by piling the photos according to categories like people, events, places etc.
DECIDE WHAT TO KEEP
There are four good reasons to keep a photo.
It evokes an emotion
It tells a story
It has historical importance
It is the only photo you have of something or someone important to you
It is not necessary to keep every photo we have in our life. If it doesn't meet the above criteria, you don't really need it. Unlike digital photos you might need to keep photos that are grainy, blury, with bad lighting etc. simply because it's the only photo of a person or an event.
If a pile gets too big then divide it to sub categories.
If your family photos are inside albums read this post on how to save them for future generations
ORGANIZE FAMILY PHOTOS IN BOXES
Once all your photos are sorted into categories store them in photo storage boxes with a written card for each category.
SCAN AND BACK UP
If you want (I didn't do this...it was too much work) scan all your printed photos and then organize them inside the computer.
The most important thing to remember about family photos is to keep taking them and capture precious memories!
Save it for later - PIN IT!